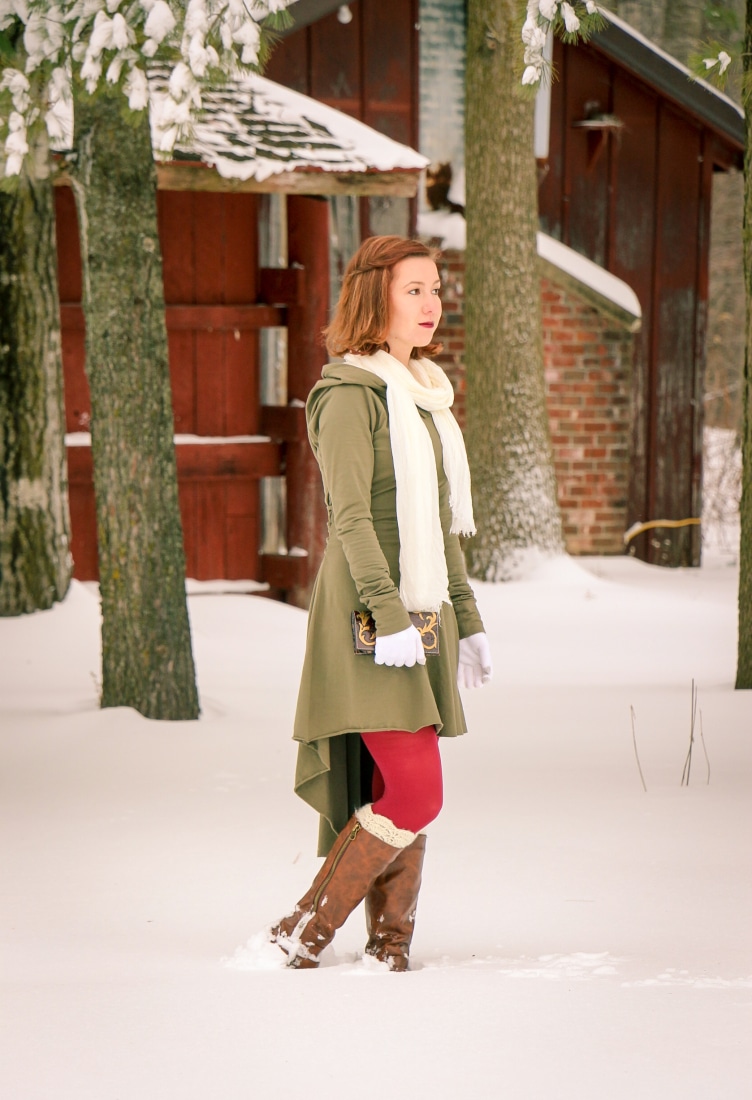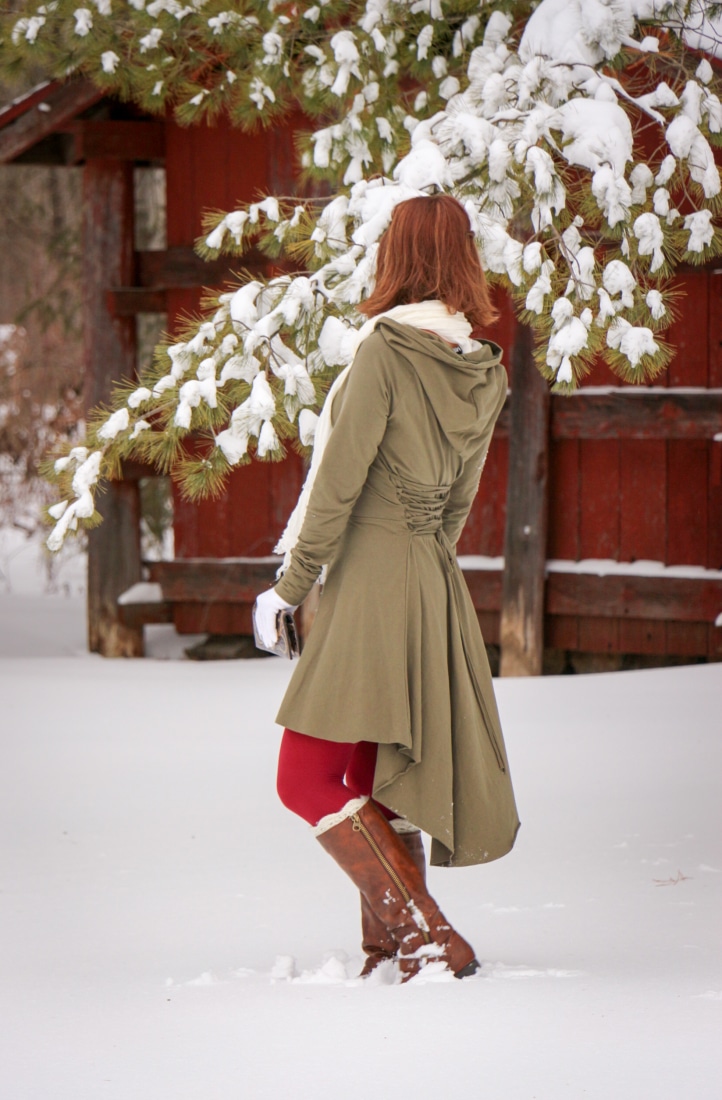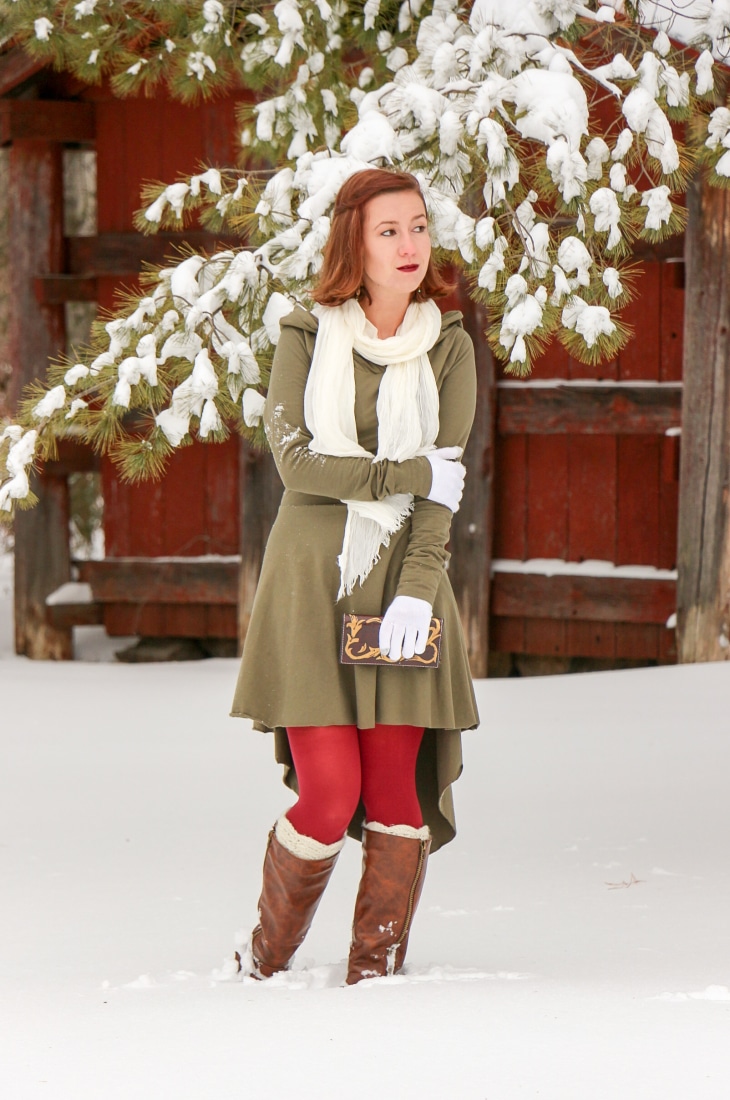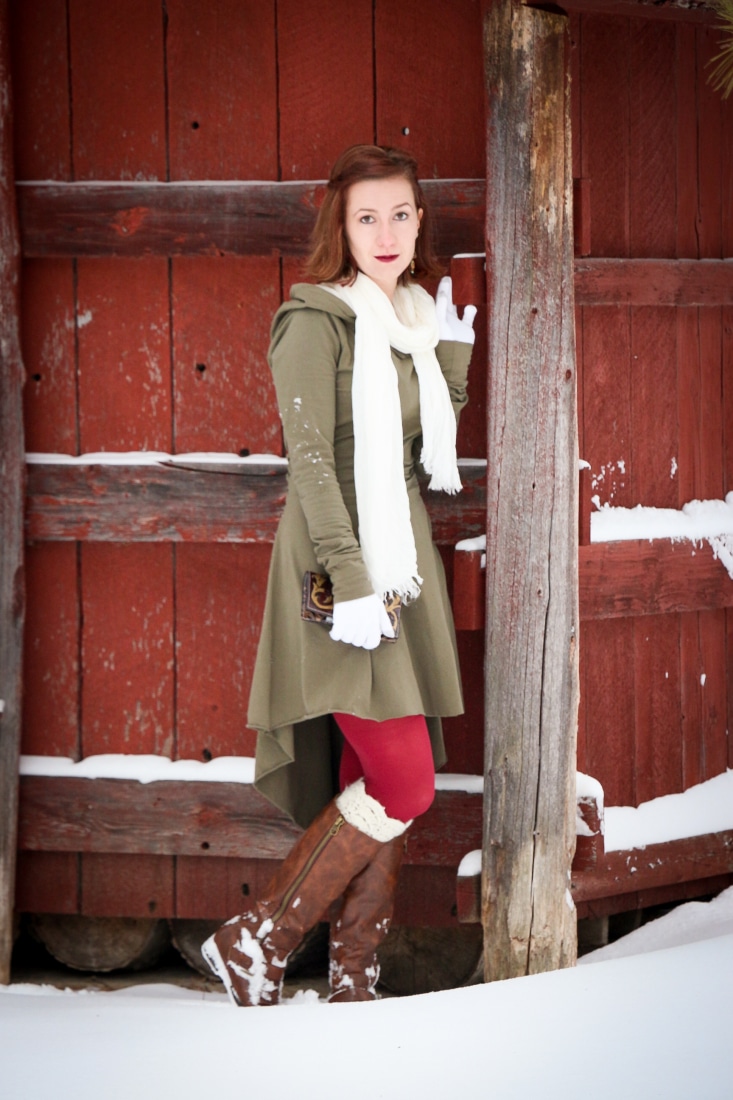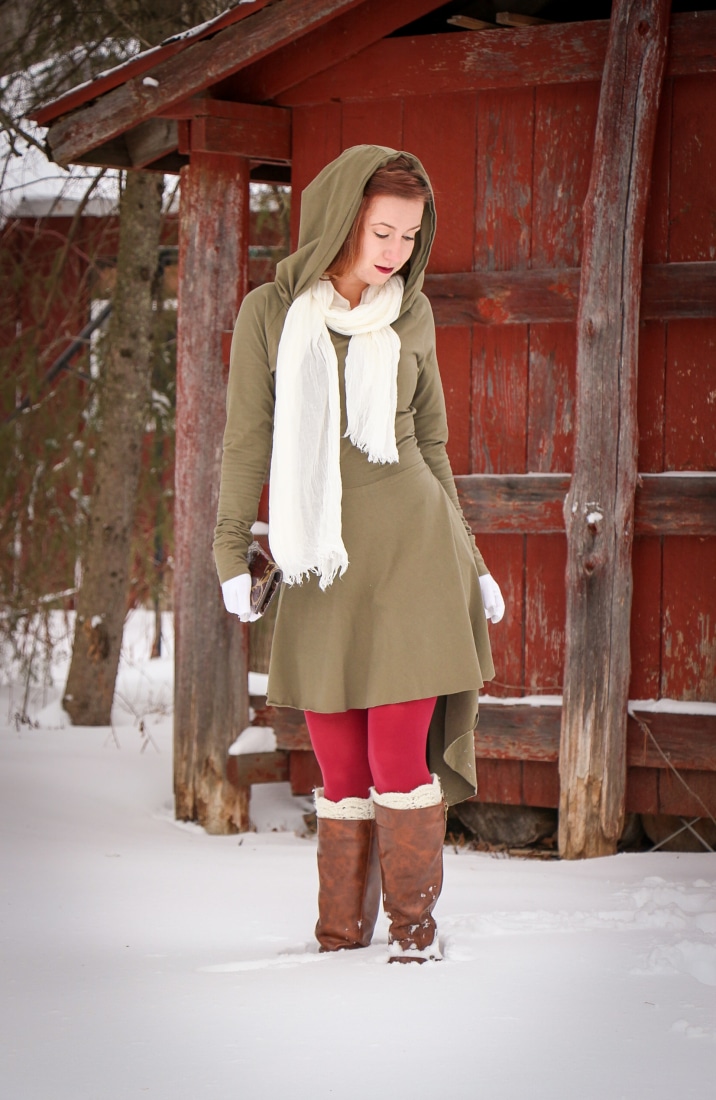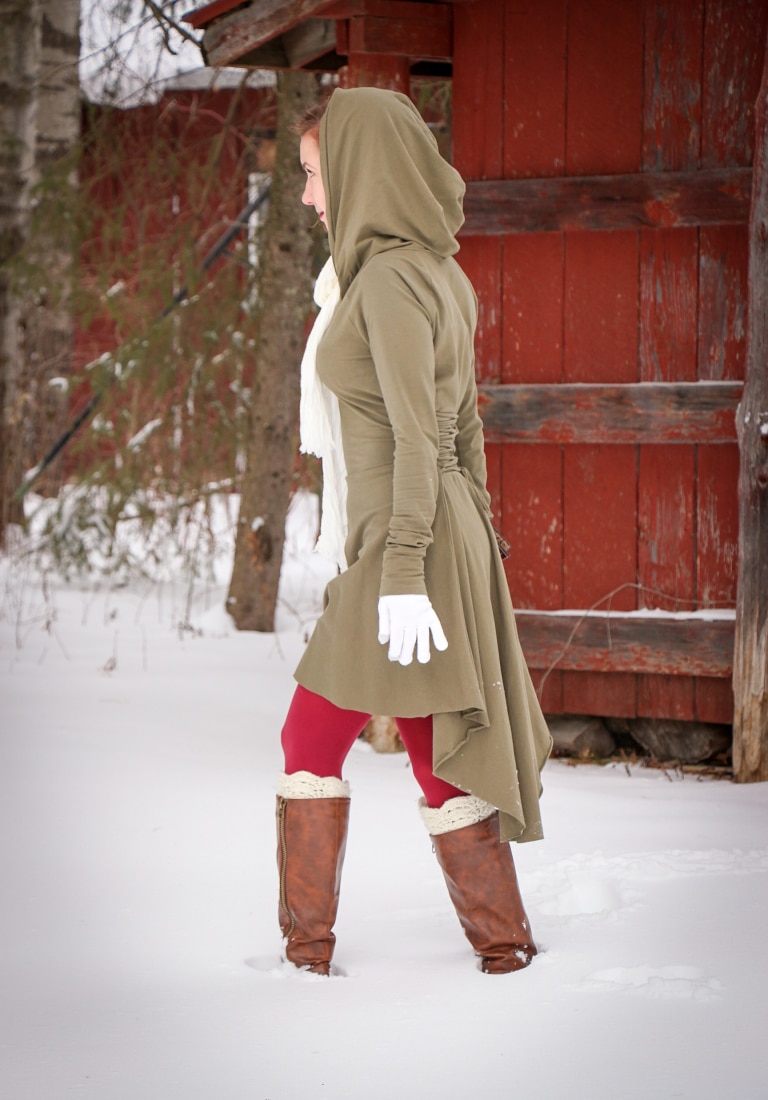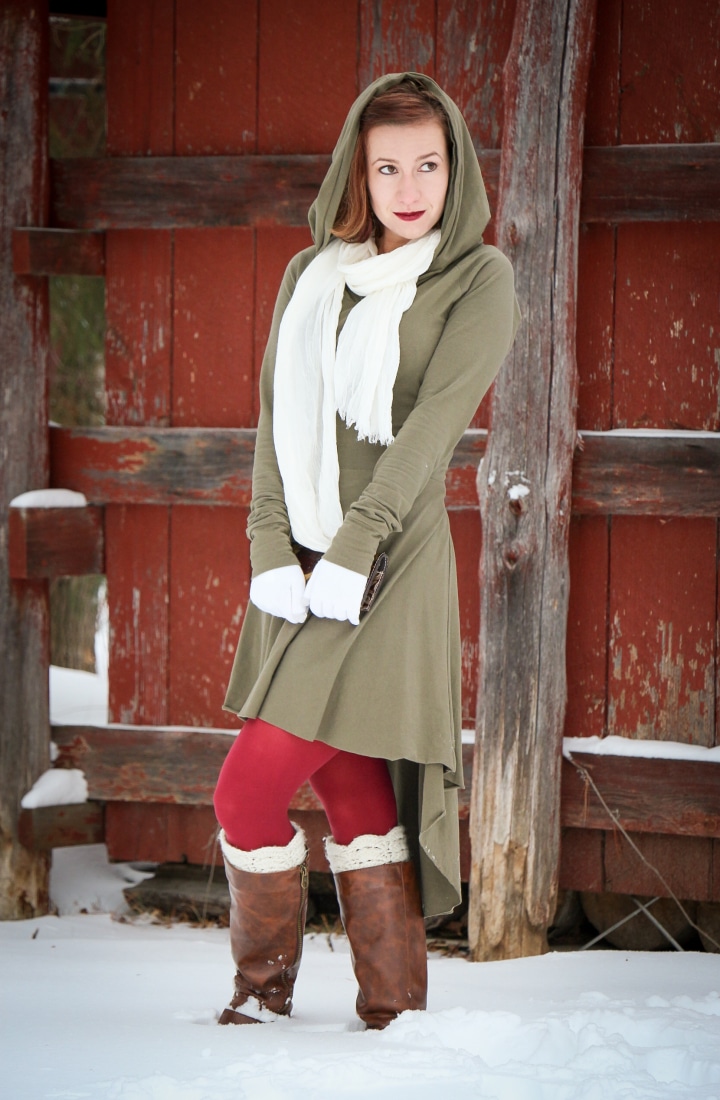 Shop the post:

All that snow we were wishing for last week for Christmas has finally arrived. Haha. A few days late, but oh well. I'm ok with it…it certainly makes for some fun outfit photos.
And the snowy weather is perfect to break out my handmade, hooded dress for my Halloween costume this year (click here to see it), but fortunately I can use it outside of Halloween. This dress is so unique and gets so many compliments when I wear it out, especially on the back of it.
Another Etsy find that I am in love with, is my boot cuffs. I wear these nonstop in the winter. They're super cute, and I like how they keep the snow from getting into my boots. I've had them for several years, and they have held up beautifully..given all the wear they get. Nothing beats handmade pieces!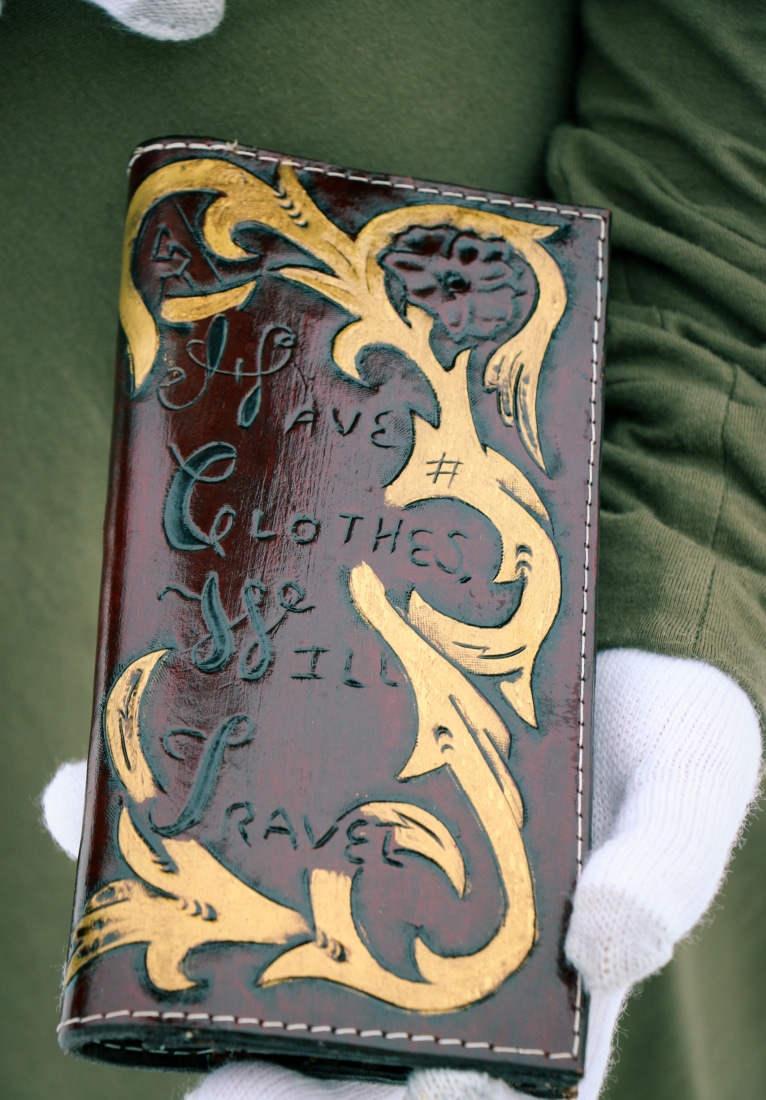 However, the coolest handmade item in this post is clearly my wallet! C&A Leather custom-made this wallet for me, after my ModCloth wallet started to fall apart on me after just a few months (see photo at the bottom of post). I had liked the travel theme of my wallet from ModCloth, but I didn't want a "disposable" wallet. (ModCloth had said that was "normal" wear and tear for their wallets. Huh?) So, I was on a mission to find a wallet that would last me for years! And C&A Leather came to the rescue. Not only is it a high-quality wallet, but it is also a one-of-a-kind piece…and it says "Have Clothes, Will Travel" on it! C&A Leather also put a fun little surprise on the wallet for me – an Avengers "A" hidden up in the corner. How cool is that?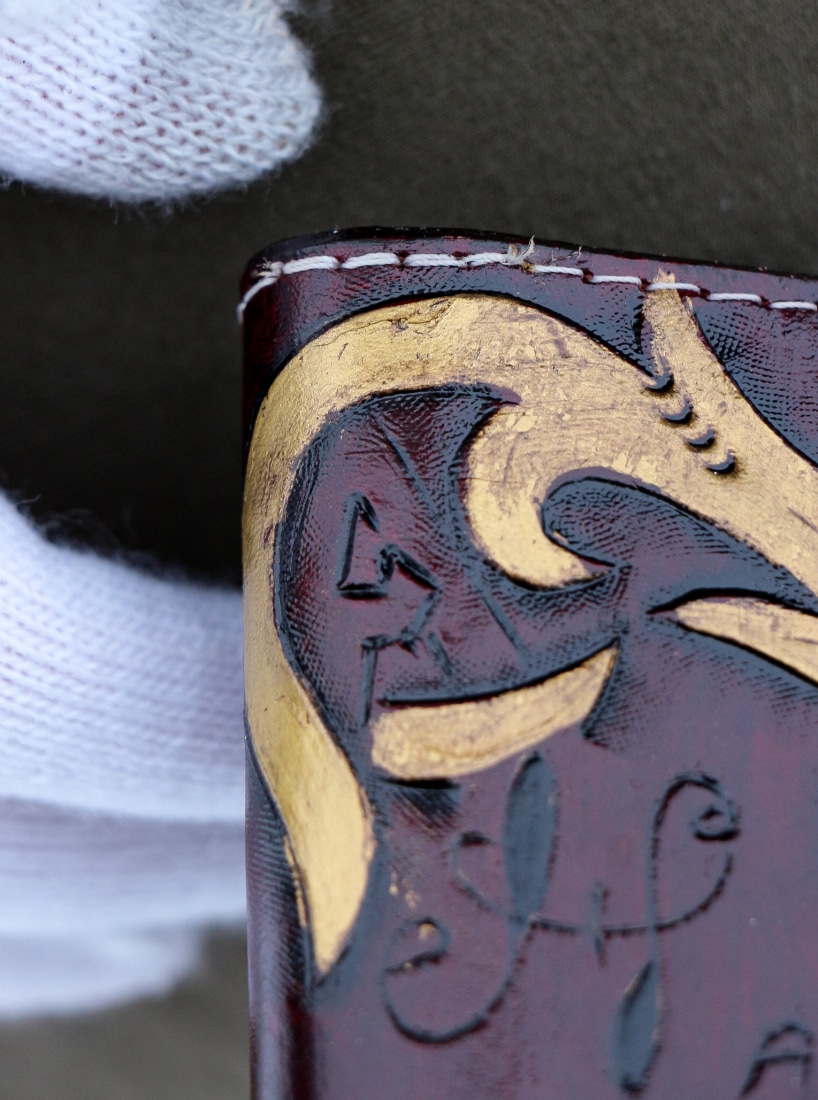 What are some of your favorite finds from Etsy, or favorite handmade items? Let me know in the comments!
Where to find it:
Wallet: C&A Leather
Dress: Mirimirifashion
Boot cuffs: JFeatherDesigns
Tights: ModCloth (similar)
Boots: Payless (Old. Similar here.)
Mittens: Target
Scarf: Old (Similar here)