Halloween: A Geek's Dream Come True
Shop the costumes:

Halloween is the perfect opportunity to let your inner geek shine. I get so excited for Halloween every single year. I mean, this is my chance to pretend I'm a superhero! Or a Khaleesi with dragons! Or even a villain! And this year will be no different. I'm taking my sweet time putting this year's costume together, though, and I really wanted to share a Halloween blog post before it's Halloween.
So, this is a look at my costume from last year. I had a blast dressing up with my husband as Captain America and The Winter Soldier.
(I wish I could say I'm super crafty and give you all a big how-to on costume making…but I'm not. I buy my Halloween costumes. But that doesn't mean they still aren't fun!)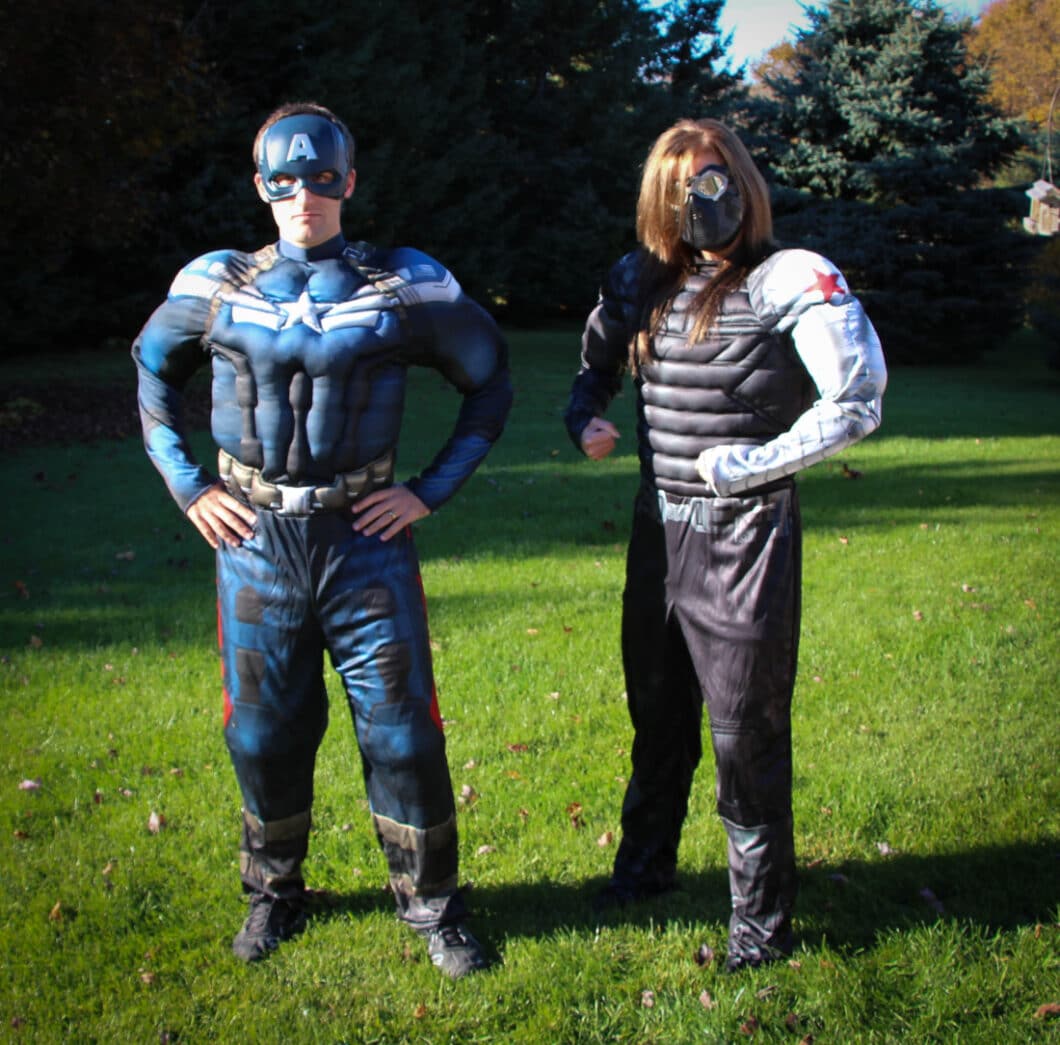 I love The Winter Soldier! That movie was just incredibly badass. The Winter Soldier has easily joined the ranks of Loki and Magneto as one of my all-time favorite villains. And I had dyed my hair dark just before Halloween. So, it seemed as though I was destined to be The Winter Soldier last year for Halloween. Haha!
Also, if you haven't seen Captain America: The Winter Soldier… go watch it immediately. I can't believe how many people I ran into that had never heard of The Winter Soldier! It's one the best movies ever.
Or if movies aren't your style, I've also started reading Bucky Barnes: The Winter Soldier comic book by Ales Kot and illustrated by Marco Rudy, and am really enjoying the first one so far. I think the art is fantastic!
My husband has pointed out to me that I really enjoy dressing up as a man for Halloween. Haha. While this is true, it's mainly because that's who all the cool superheroes/villains are. Come on comic bookmakers! We need more awesome lady superheroes and villains (and preferably ones not in skintight leather costumes). X-Men does have some pretty cool lady superheroes, though, I will admit. I may have to explore that option for next year (I'm already planning on being a man again this year, haha). But anyways, I'll stop ranting about comic books and show you guys a few more photos of our costumes!
And here's a bonus photo of when we went as Daenerys and one of her dragons from Game of Thrones. And to show that I went as a woman one year, haha. (Absolutely no one knew who we were that year, haha.)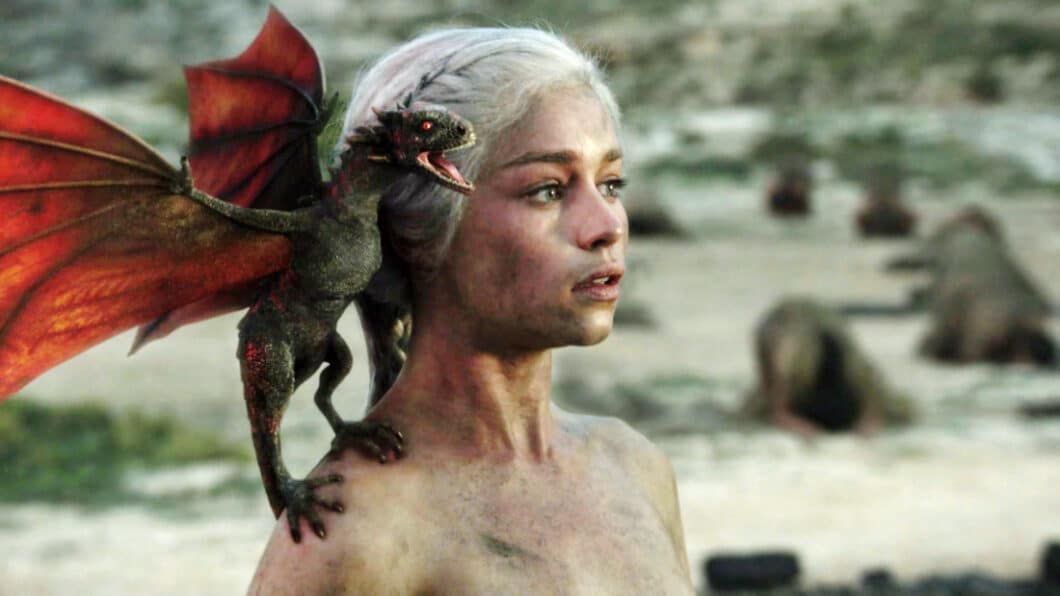 Daenerys Costume:

Dragon Costume:

What are you going to be for Halloween? And am I the only Halloween-lover out there? Or are there other people who enjoy pretending they're superheroes for the day, too? Let me know in the comments!
Where to find it: Captain America and The Winter Soldier:
Both The Winter Soldier and Captain America costumes are from Halloween City (in store).
If you're interested in ordering online, check out Amazon for similar options. Here are some adult Captain America and Winter Soldier costumes. However, don't order this Winter Soldier mask from Amazon – it's awful. I would check out your local Halloween store.
If you haven't seen the movie… here is a link to it on Amazon. Buy it now! 🙂
Where to find it: Daenerys and Dragon:
As for Daenerys, that costume was from Amazon too. They have way cooler options now, though (click here to see more options). And the gloves are from Amazon, and the wig is also from Amazon.
I can't remember the name of the site my husband found his dragon mask on, but Amazon has the exact one (and I'm pretty sure it's cheaper than the one my husband ordered). Body suit was from Target.