30+ DIY Halloween Costume Ideas for the Whole Family!
This year, I'd like to attempt to make my Halloween costume…instead of just buying it from a store. My mom would make our costumes when we were kids, and we absolutely loved them! (But if you like buying your costumes, check out this post featuring funny Halloween costumes you can buy online.)
I'm the princess wearing the hat below. I wore this costume my mom made 3 years in a row before I switched to another variation of a princess costume! (My little brother is the cowboy on the far end, and the other princess and cowboy are my cousins! Halloween was so much fun for us!)
I've been out of the Halloween costume game for a few years now, though. So, I enlisted the help of fellow bloggers who have some AMAZING DIY Halloween costumes for the whole family – even your pets. There are SO many good ones for your kiddos as well! I hope you love their ideas as much as I do!
Note: Many of these DIY costumes will be much easier to do if you have a Cricut, hot glue gun, and your own sewing machine.
DIY Family Halloween Costume Ideas
Where's Waldo Costume for a Family
Most of the pieces for this cute Where's Waldo Family Costume are items you may already have in your wardrobe, as it mainly consists of comfortable everyday clothing (like striped shirts & beanies)!
Firefighter-Themed Halloween Costume for the Family
How cute is this firefighter-themed costume for the family?! This idea is from blogging friend Arianny of Prep & Shine – we actually met when we were both in Jamaica for last year's Sandals Resorts press trip!
In-N-Out Burger Group Halloween Costume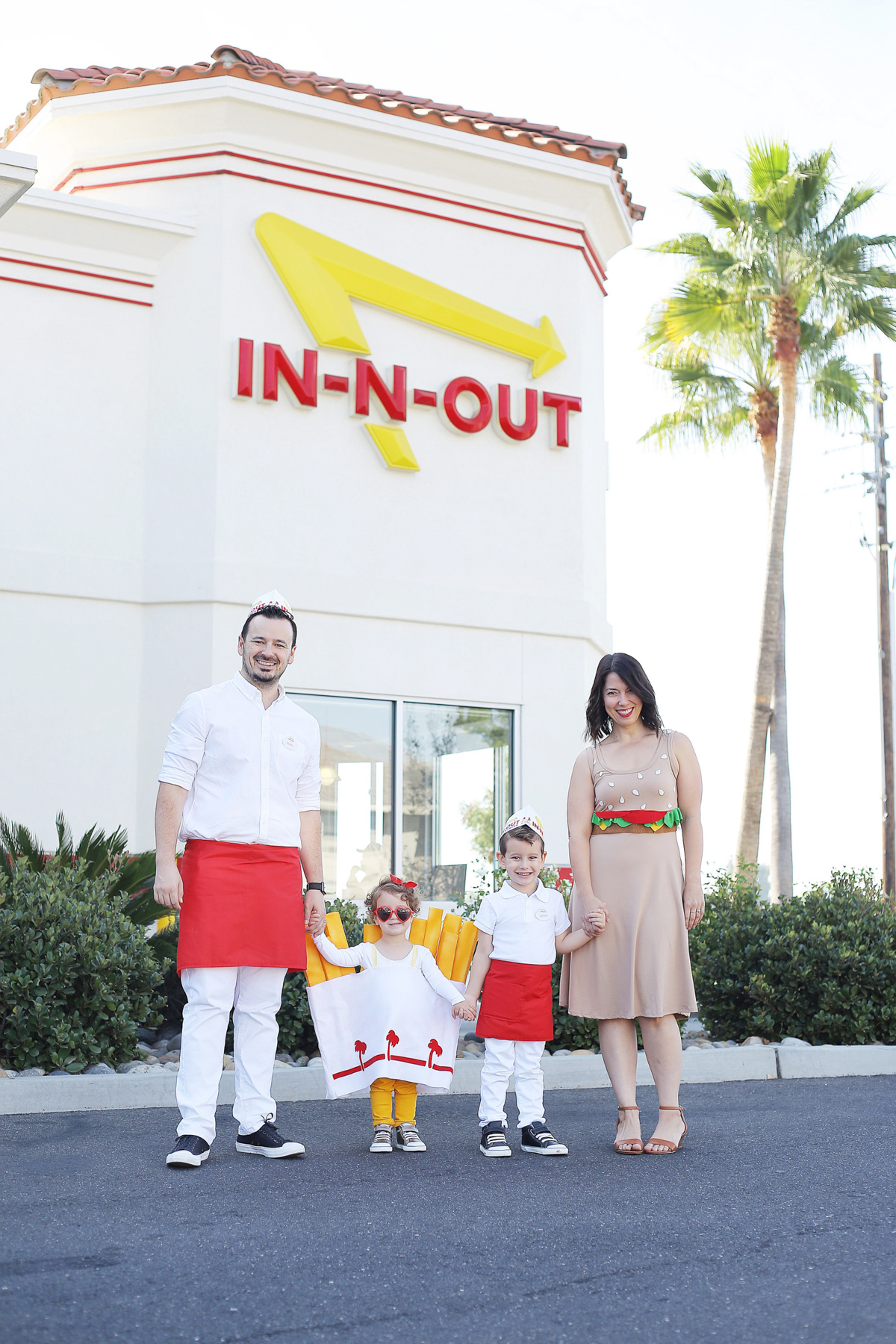 While we don't have any In-N-Outs by us, I still can't get enough of this DIY In-N-Out Burger family costume by Lovely Indeed!
DIY Halloween Costume Ideas for Adults
DIY Mermaid Bra + Chiffon Skirt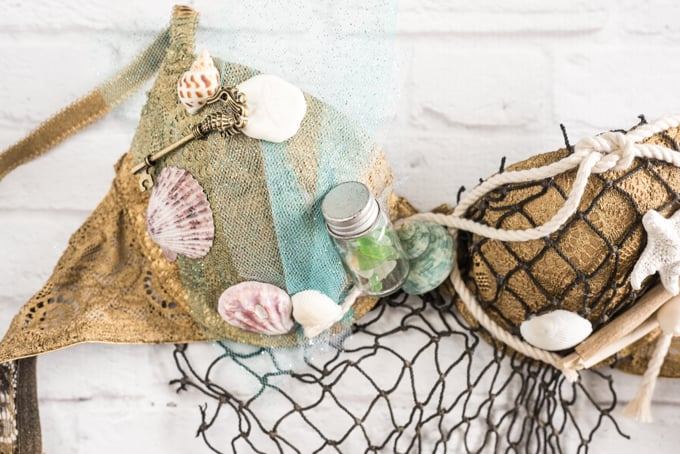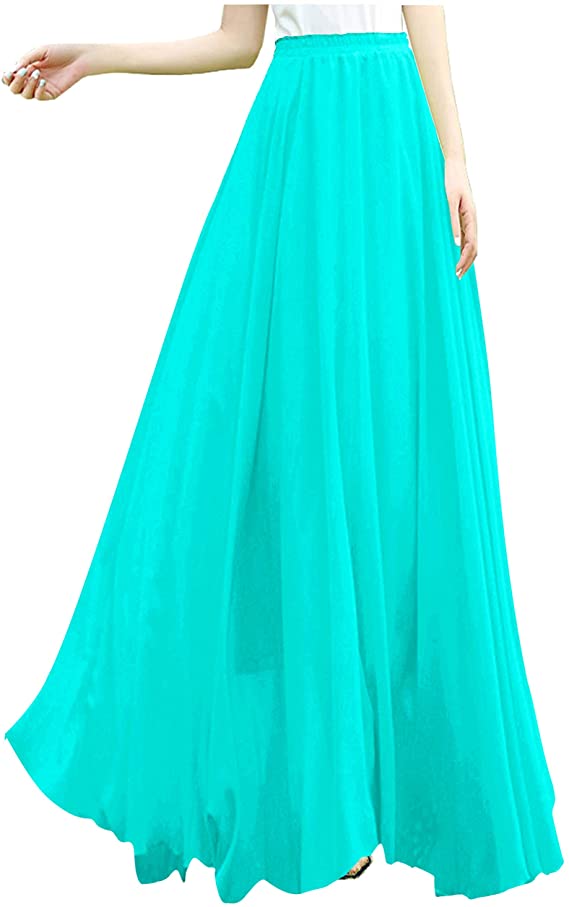 Making a mermaid bra is not as complicated as I thought it was! Natasha does a great job of breaking down the process. Plus, she is also sharing how to make your own DIY chiffon skirt to go with your mermaid bra! (Or buy the skirt above.)
DIY Sexy Steampunk Costumes
Trina breaks down how to make these awesome DIY Sexy Steampunk Costumes. I absolutely LOVE the hat she created!
Easy DIY Unicorn Costume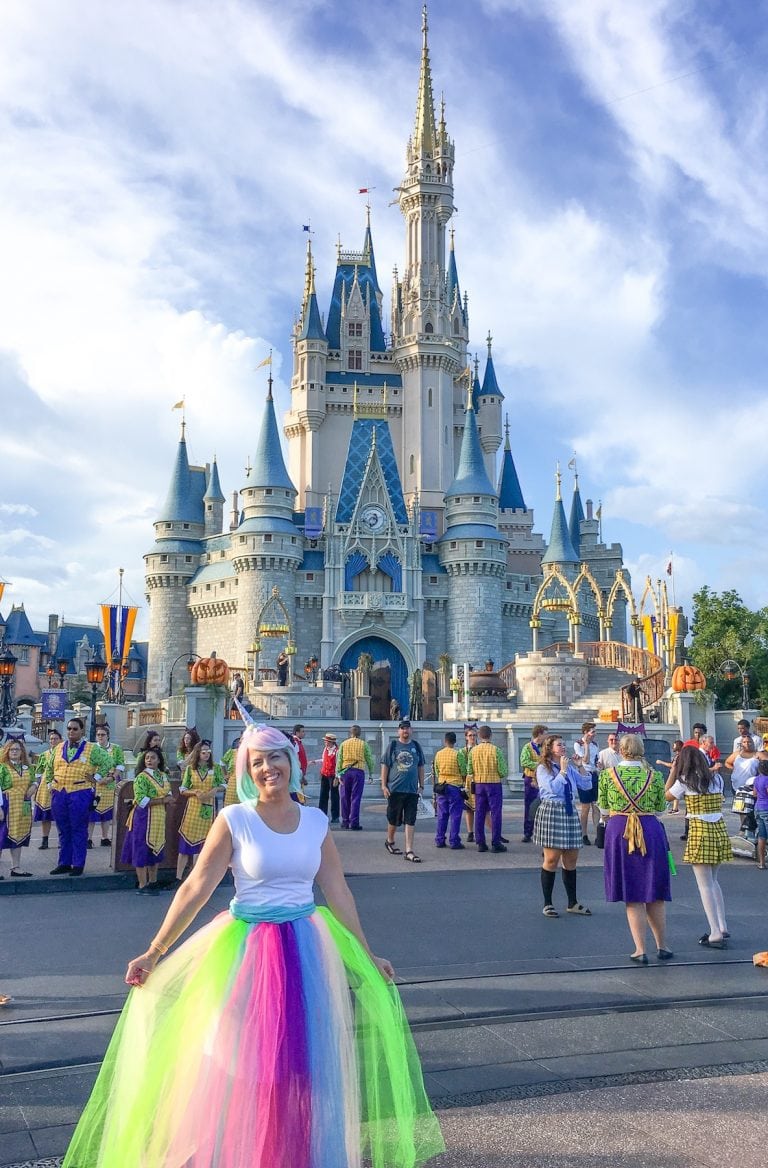 This super cute DIY Unicorn Costume is great for adults but could just as easily work for a kiddo!
DIY Bo Peep with Cricut
Are there any Toy Story 4 fans out there? This adorable DIY Bo Peep Costume is for you! Plus, you could just as easily make this a family costume (or a couple's costume with a Buzz Lightyear costume).
DIY Bride of Frankenstein Wig (Under $5!)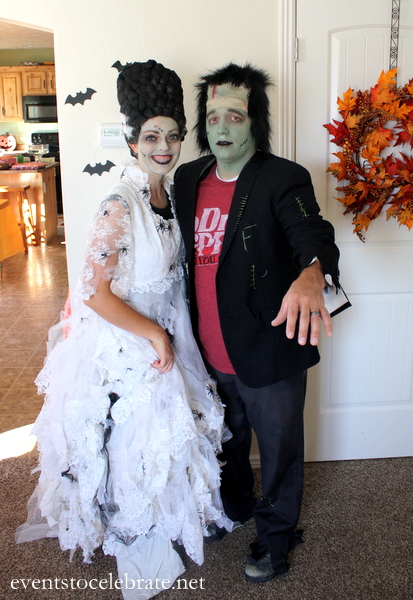 I am seriously blown away by how cool and inexpensive this DIY Bride of Frankenstein Wig is!! All the supplies are less than $5!
DIY Halloween Costume Ideas for Kids
Easy & Adorable DIY Scarecrow Costume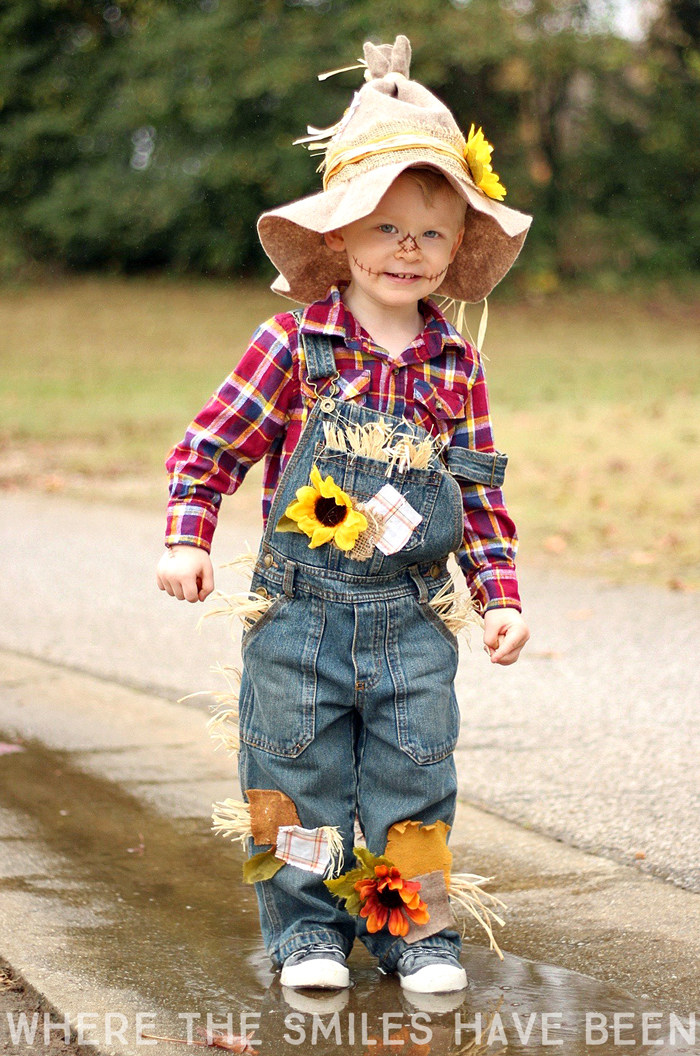 This easy & adorable DIY Scarecrow Costume by Christine is perfect for kiddos or adults!
Awesome DIY Jellyfish Costume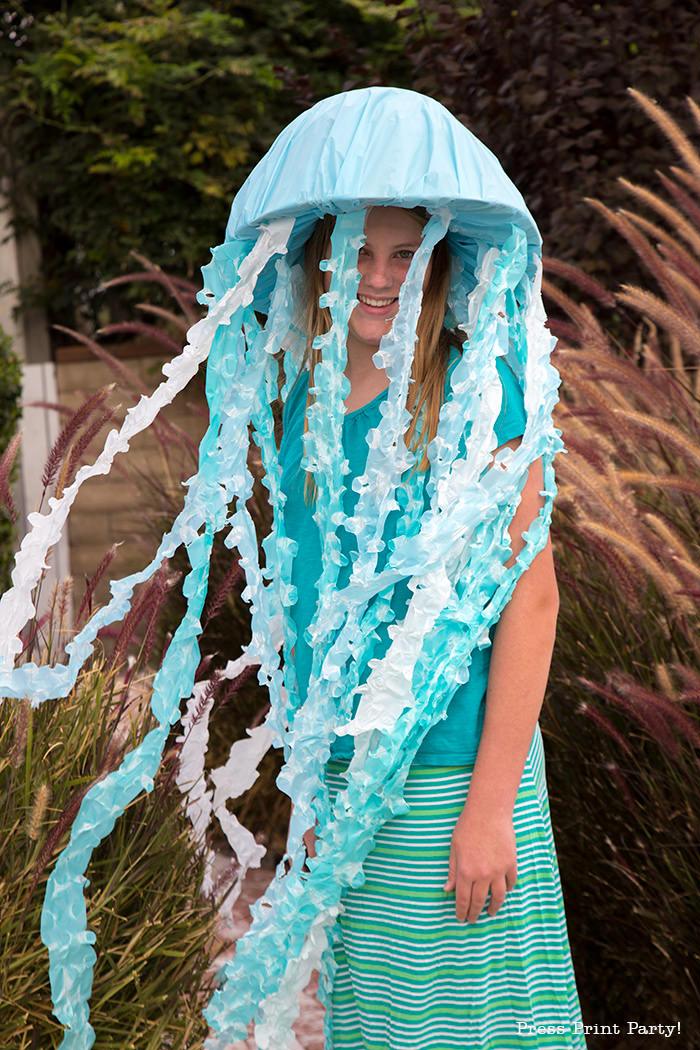 Not only is this DIY Jellyfish costume awesome – but it's also quite affordable to make! This is another costume that works great for kids or adults. (I'm seriously thinking of attempting this one for myself this year!)
Miss Muffet & Her Spider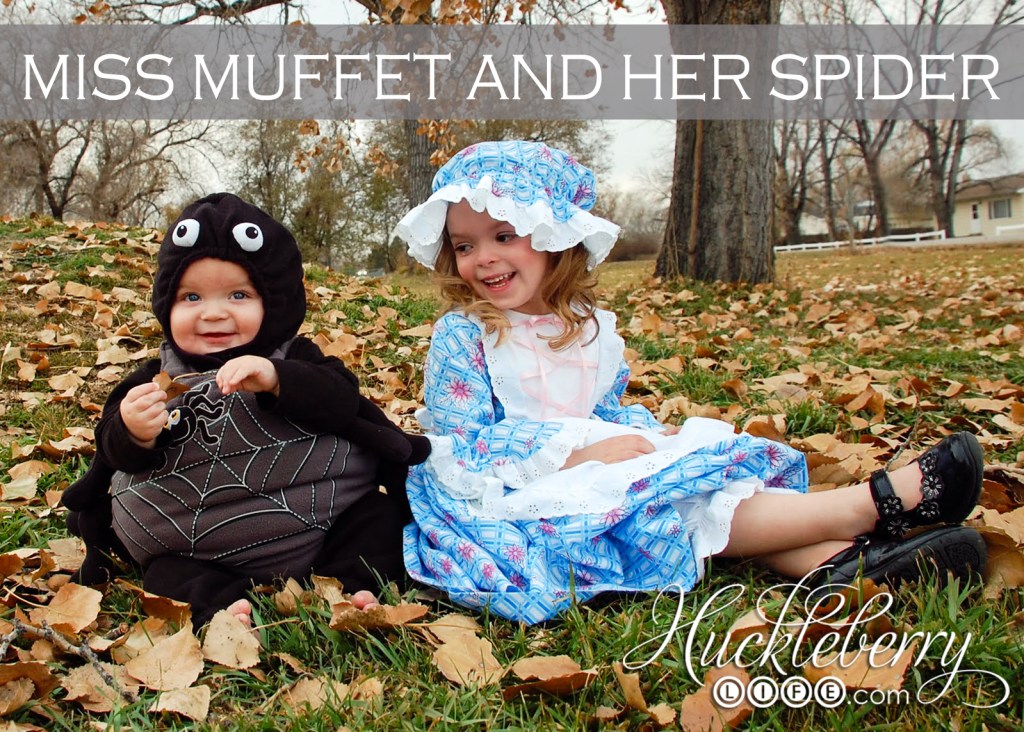 This is Miss Muffet & Her Spider costume idea is seriously the cutest thing ever!
Headless Costume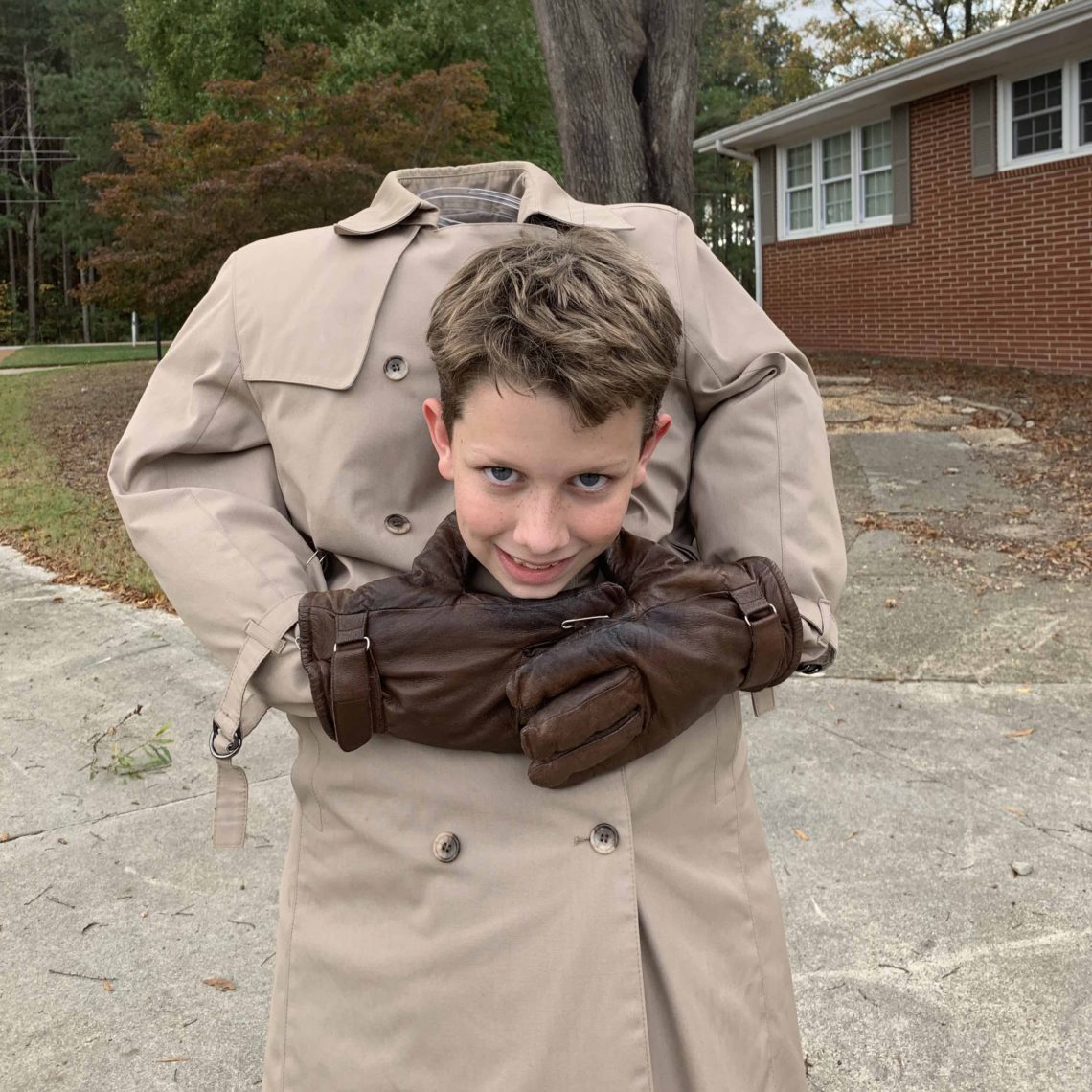 This wins, hands down, for the most creative kiddo Halloween costume on this list! This DIY Headless Costume is also completed by putting a Cheese Puff jar over his head to make it look as though he's carrying his head in a jar – it's awesome!
Steve Irwin Costume for Kids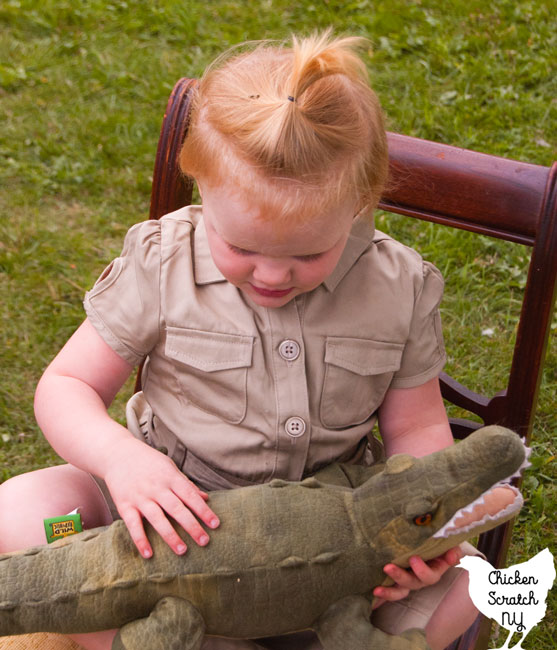 I also think this Steve Irwin costume is genius! You can use khaki clothes from your kiddo's closet and have them carry around a stuffed crocodile… and you'll be good to go!
DIY Bat & Butterfly Costume
How cool are these DIY bat and butterfly costumes made by Nathalie? The wings she created are gorgeous! Plus, her step-by-step guide for this DIY is easy to follow!
DIY Gnome Costumes
Gah! These DIY gnome costumes are SO cute! Plus, Mandy made them for less than $15! (Even if you're not looking to make gnome costumes this year… I highly recommend checking out her post just to see the adorable photoshoot she did with her kiddos and these gnome costumes!)
Minecraft Creeper Costume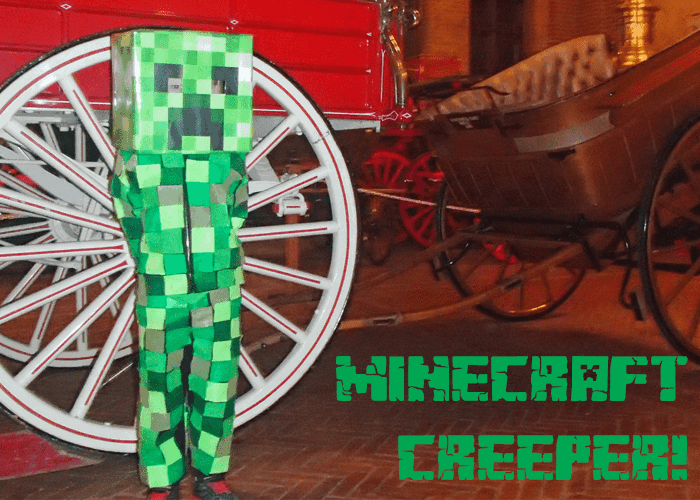 I had to look at that photo for a second before I could spot the Minecraft Creeper, haha! Minecraft is a popular video game and this DIY Minecraft Creeper Costume is not only fun to make, but it's also comfy for the kids to wear!
DIY Pirate Costume for Kids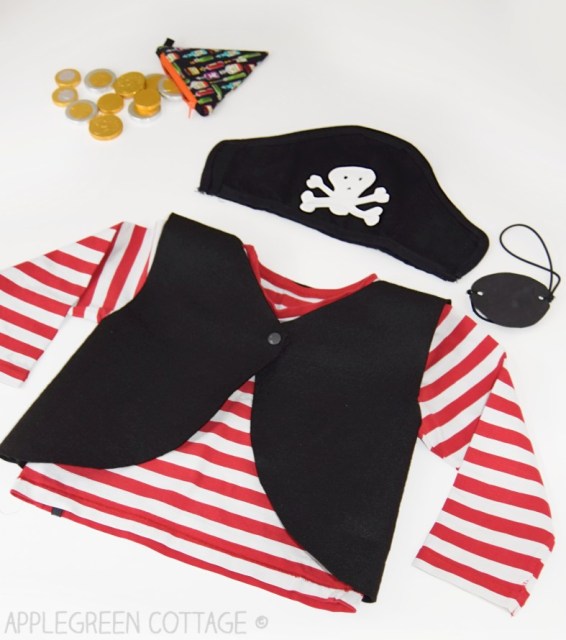 This DIY Pirate Costume also comes with a free pattern! My brother was a big fan of pirate costumes growing up as well!
Halloween Ghost Bride Costume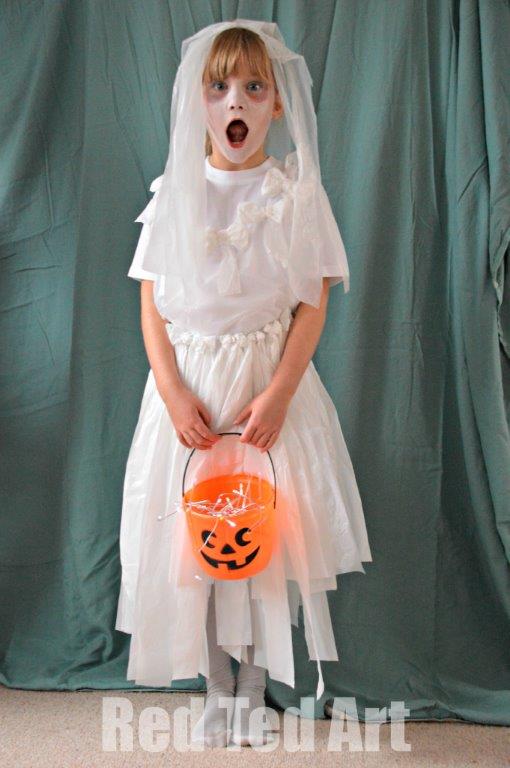 This Halloween Bride Costume is fun to make, plus it won't break the bank!
DIY Monsters Inc Shirts
Are there any other Monsters Inc. fans out there? (This is seriously one of my favorite movies!) I love how easy these DIY Monsters Inc. Shirts are!
DIY Lilo and Stitch Costumes for Mom + Kids
These DIY Lilo & Stich Costumes are such a cute idea for a "mommy and me" costume!
LEGO Costume
This DIY LEGO costume is such a great idea! Plus, it's not too difficult to make! (I can see my nephew liking this one.)
DIY Maui Costume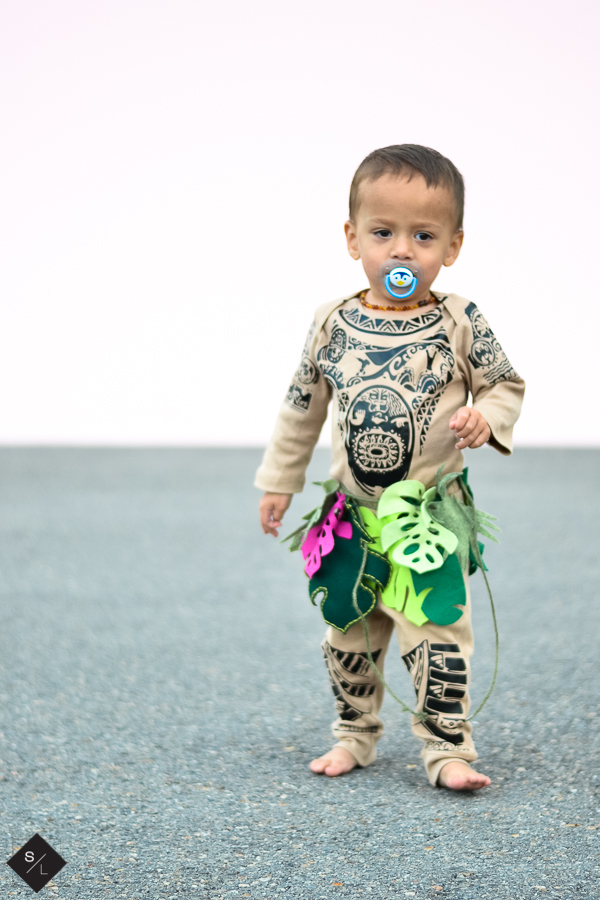 Maui is a character from the Disney movie "Moana." This DIY Maui Costume is a little more complicated than some on this list, but the end results are worth it!
DIY Skeleton Costumes for Kids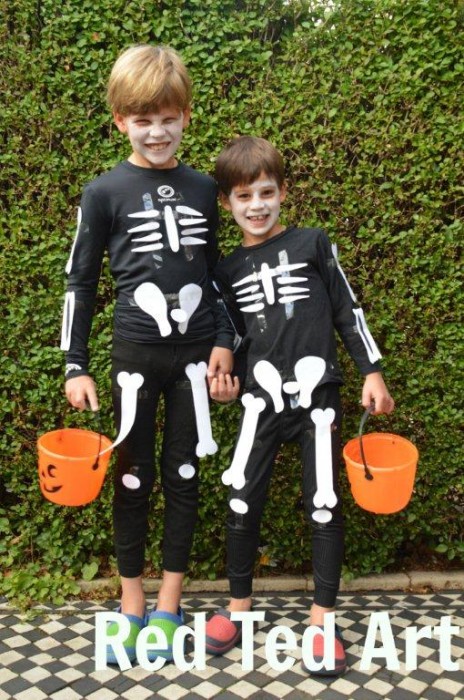 These DIY Skeleton Costumes are great last-minute Halloween costumes… as they take hardly any time at all to make!
Miraculous Ladybug Costume
"Miraculous: Tales of Ladybug & Cat Noir" is a superhero show on Disney (and also streaming on Netflix). It's a great show! I love this DIY Ladybug Costume that also comes with a pattern for Cat Noir's mask!
(Upcycled) Batman Costume
Using some old clothes in your home, you can easily create this Upcycled Batman Costume!
DIY Tutu Skirt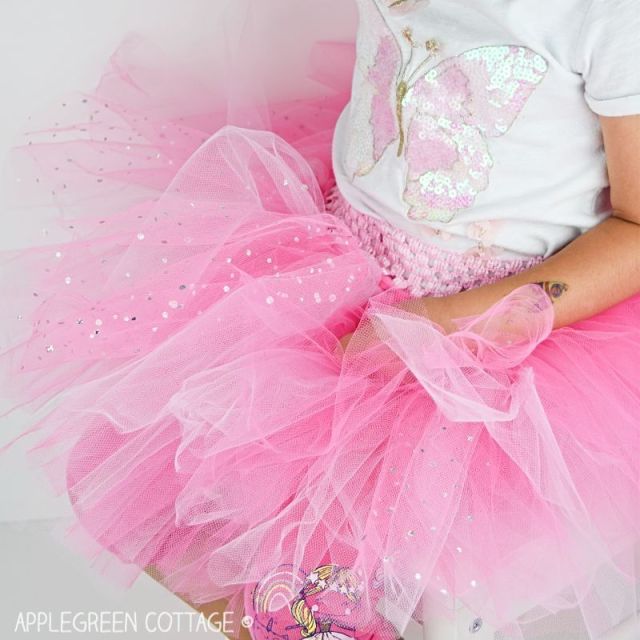 You can never go wrong with a tutu, in my opinion! This DIY tutu skirt is quite easy to make too.
DIY Halloween Costume Ideas for Pets
Now that I'm a crazy cat lady, I can't write this post and not include a few costume ideas for your pets! I personally love the stuffed animal costume tutorials below!
Which of these DIY costume ideas is your favorite? Let me know in the comments!
If you liked it – Pin it!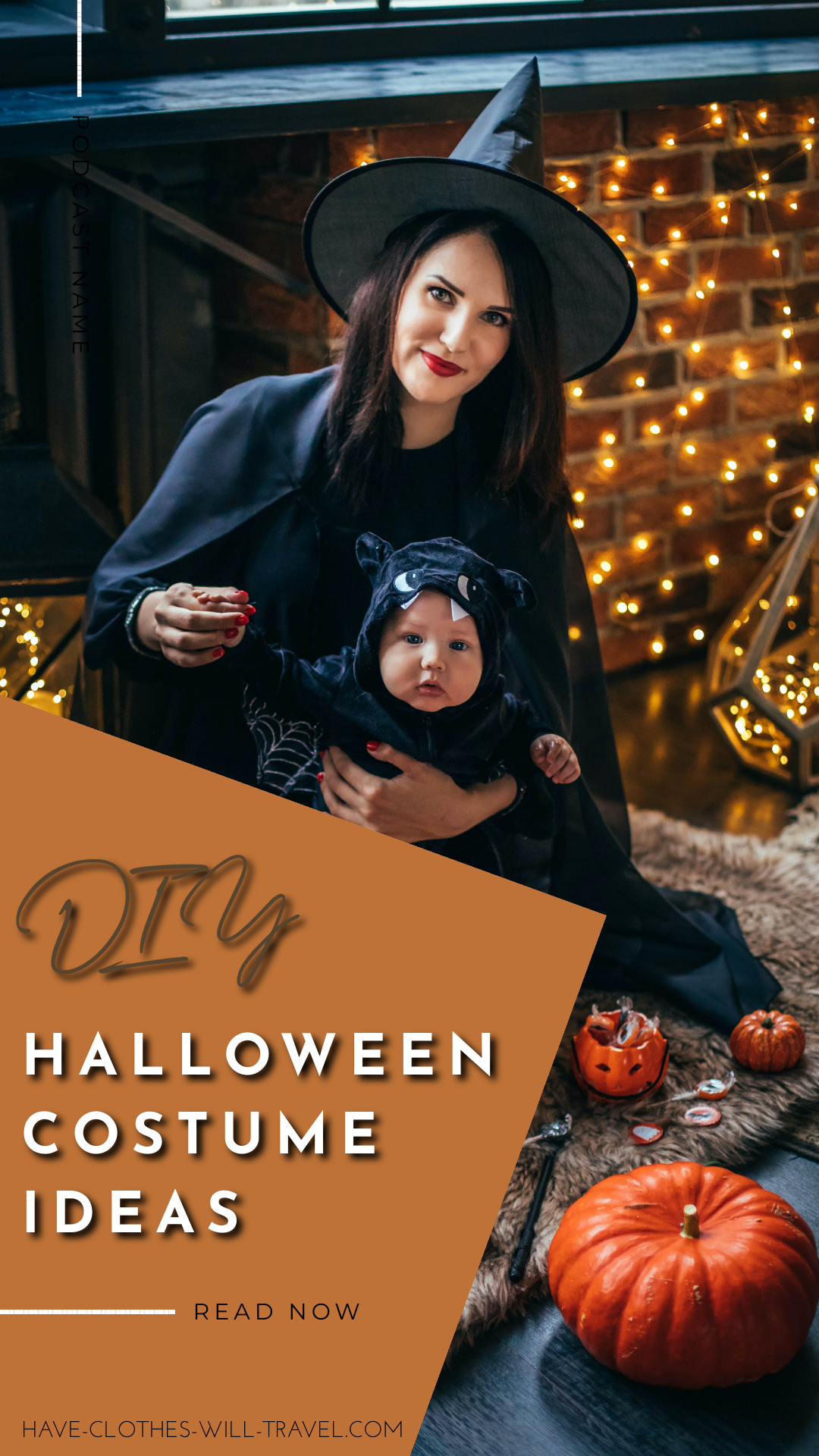 *Disclosure: some of these links are affiliate links. Meaning, if you click a link and make a purchase, Have Clothes, Will Travel gets a very small commission at no extra cost to you. Thank you for supporting the brands that make this blog possible! I am also a participant in the Amazon Services LLC Associates Program, an affiliate advertising program designed to provide a means for us to earn fees by linking to Amazon.com and affiliated sites.