Funny Halloween Costumes You Can Easily Buy Online (for the Whole Family!)
Halloween will likely look a little different this year, but that shouldn't stop us from dressing up! Even if you're just staying home this year and eating a crazy amount of candy and watching scary movies, like me.
My goal is to attempt to make my Halloween costume this year. (Did you catch my list of fun DIY Halloween costumes?) We'll see how that goes, though, as something came up this weekend that changed how I'm spending my free time. It's going to be quite time-consuming for the next several months. (Stay tuned, I'll be talking about this "something" in detail in my next blog post! It's a positive time-consumer!)
So, just in case my goal of creating my own costume backfires on me this year, I'm also including a good ole failsafe – online shopping! I usually avoid shopping in stores, but even more so this year. There are TONS of great Halloween costumes you can buy online too!
I am also on a kick of funny Halloween costumes… instead of "pretty" this year. I think we could all use a laugh after the way this year has gone! I'd love to hear which of these costumes are your favorite in the comments at the end of the post. Enjoy!
Funny Halloween Costumes You Can Easily Buy Online (for the Whole Family!)
*Disclosure: some of these links are affiliate links. Meaning, if you click a link and make a purchase, Have Clothes, Will Travel gets a very small commission at no extra cost to you. Thank you for supporting the brands that make this blog possible!
Adult Costumes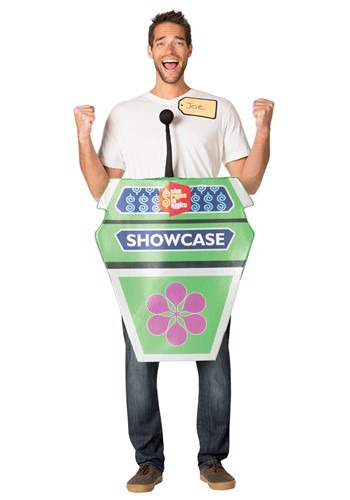 The Price is Right Costumes
This is a fun group costume in my opinion! Who doesn't love the Price is Right?!
Pick Me Up Alien Costume
Another costume that never ceases to amuse me is the good ole inflatable costume. While the T-Rex inflatable costume is always a good one… I do like this alien one for something different!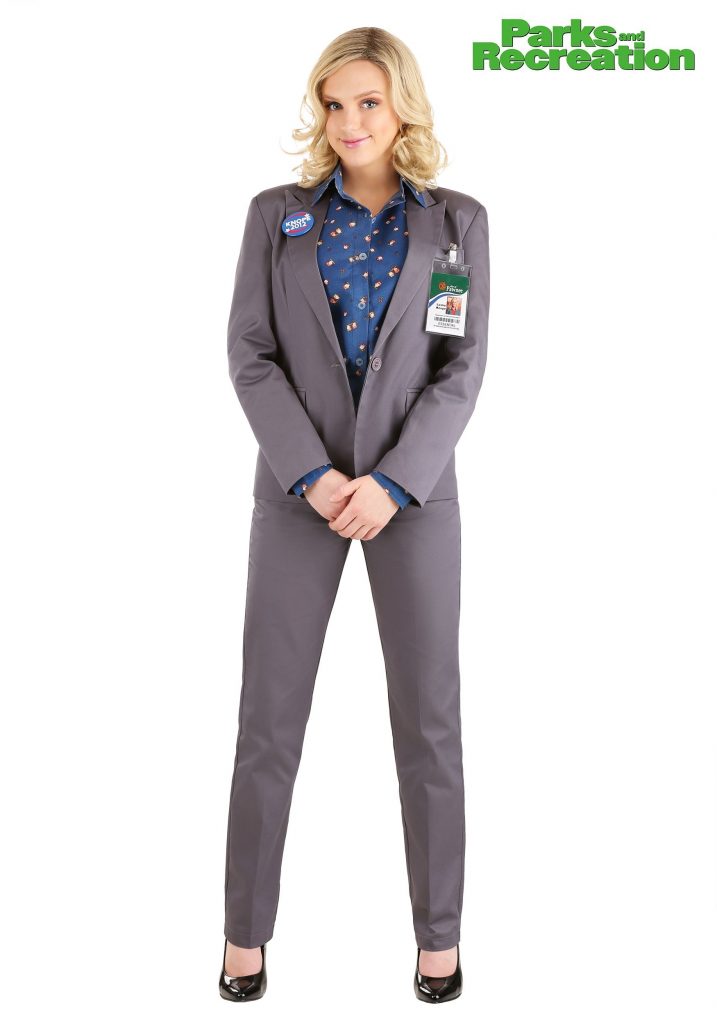 Parks and Rec Leslie Knope Costume
I am a huge Parks & Rec fan and love the idea of dressing up as Leslie Knope!! You can even buy a waffle purse to go with this outfit, haha.
Parks & Rec Burt Macklin & Janet Snakehole Costumes
Sticking with the Parks & Rec theme… how fun would it be to dress up as Andy and April's alter egos – Burt Macklin & Janet Snakehole? These costumes would also be pretty easy to recreate using clothing from your closet, and purchasing a couple fun accessories.
Tiger King Costume
Well, if there is a costume to sum up 2020… I'd say a Tiger King costume is it!
Bud Light Can and Dress Costumes
Maybe it's just because I'm from Wisconsin, but I really don't think you can go wrong with wearing a matching beer costume! At least, I know it would be a hit around here, haha! And if Bud Light is now your beer of choice, there are also Budweiser, Natural Lights (and the Strawberry Lemonade flavor) as well as just a generic pint of beer costume!
Dumb and Dumber – Harry & Lloyd Tuxedos
You can't go wrong with a classic orange and powder blue tuxedo … like Harry & Lloyd. Dumb and Dumber is always a hit!
Kool-Aid Man Costume
This is a costume my husband loves and wants to be one year. He is weirdly obsessed with Kool-Aid man commercials, haha.
Ace Ventura Costume
Last year, my brother did a DIY Ace Ventura costume and it was quite the hit! Another fun Ace Ventura costume is the one with a tutu.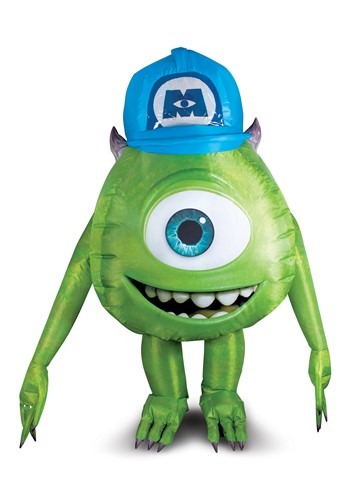 Monsters Inc Mike Wazowski and Sulley Costumes
Monsters Inc is my absolute favorite animated movie. If I don't end up making my own costume this year, my husband and I are going to be Mike and Sulley!
Kid's Costumes
Star Wars Baby Yoda Costume
Got a little Jedi Master on your hands? Then it's probably time to dress him up in the right uniform!
Grammy & Old Man Costumes
You're sure to get smiles when dressing your kiddo in one of these cute costumes!
Pinocchio Costume
This Pinocchio costume will transform your tyke into the iconic puppet kiddo with a penchant for fibs!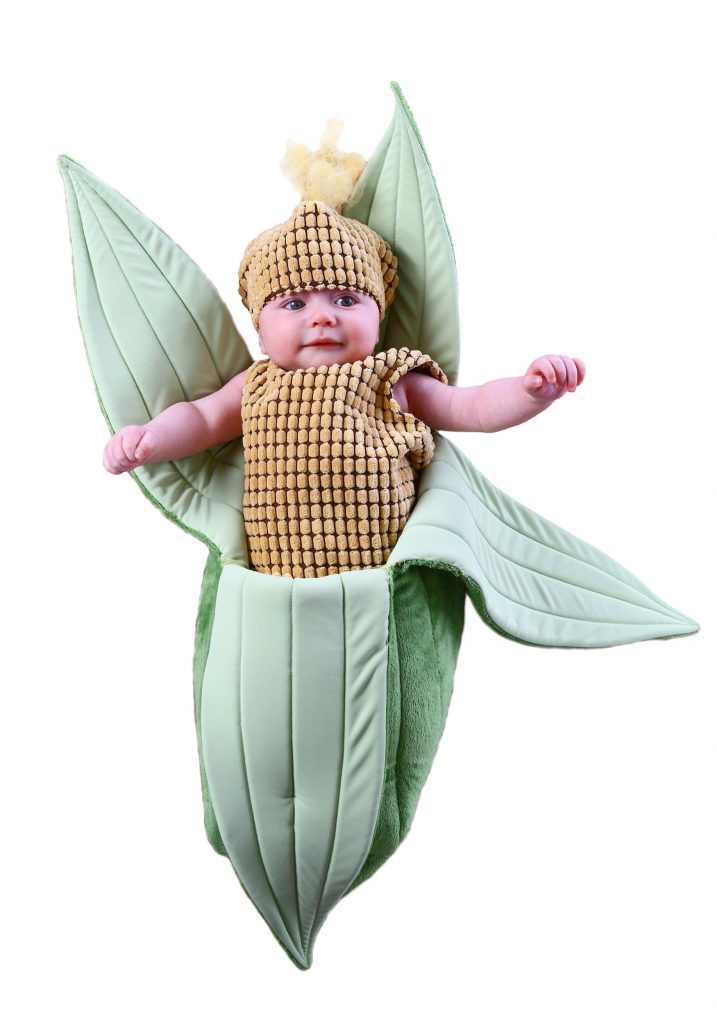 Newborn Ear of Corn Bunting Costume
Your little one will be cute enough to eat in this adorable corn cob costume.
Ride-a-Horse Costume
Whether it be for creative play or Halloween, your cowboy or cowgirl will love to ride around. Don't worry, in this Ride-A-Horse Costume they can never fall off the horse!
Inspector Gadget Costume
This officially licensed Inspector Gadget costume comes with everything your child needs to stop the evil Dr. Claw!
Bubble Shark Costume
Don't be surprised if your kiddo wants to extend Halloween for a week, or even two, just to have more opportunities to wear this costume. Better stock up on fish sticks!
Lil' Llama
You're sure to turn heads with your little one dressed as a lil' llama!
Pet Costumes
USPS Dog Mail Carrier Costume
I'm convinced that any costume you put on a dog is going to be cute and funny… but this mail carrier costume really takes the cake!
Winne the Pooh and Eeyore
I can't decide if the Pooh costume or Eeyore costume is cuter, so I'm including them both!
Dog Dino Costumes
If I saw a dog walk by with one of these dino costumes on, I'd die. So darn cute and funny!
*Update: I bought the dino costume for my dog! Click here to see him modeling it!
Star Wars Costumes
There are SO many amazing Star Wars Pet Costumes out there! I can't get enough of it. I wonder if my cat will let me dress her up as Yoda….
Now I'm curious, which of these costumes is your favorite? Let me know in the comments!