Happy Halloween From Miss Kitty & Buddy!
Happy Halloween, everyone! I just wanted to share a quick little post of our fur kids in their Halloween costumes this year! As you know, I am that crazy person who dresses up their pets…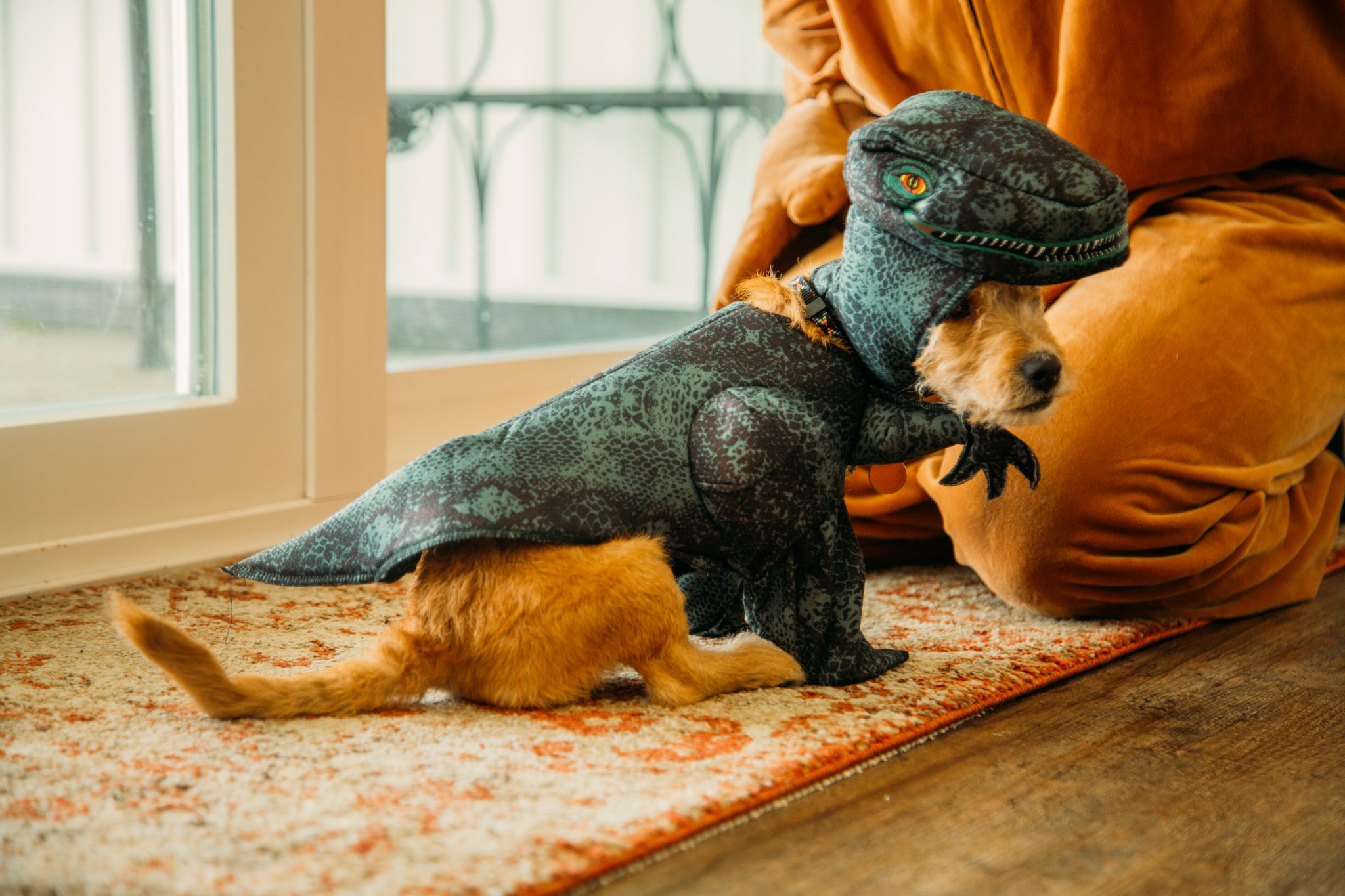 Buddy went as a velociraptor…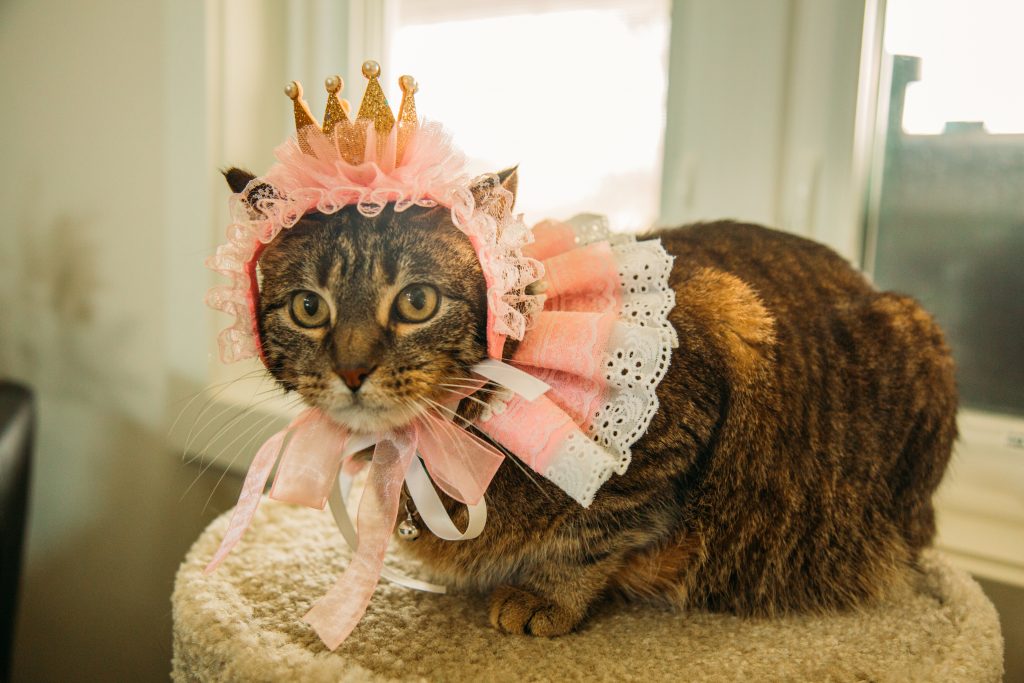 And Miss Kitty dressed up like the princess she is! (Click here for Miss Kitty's costume.)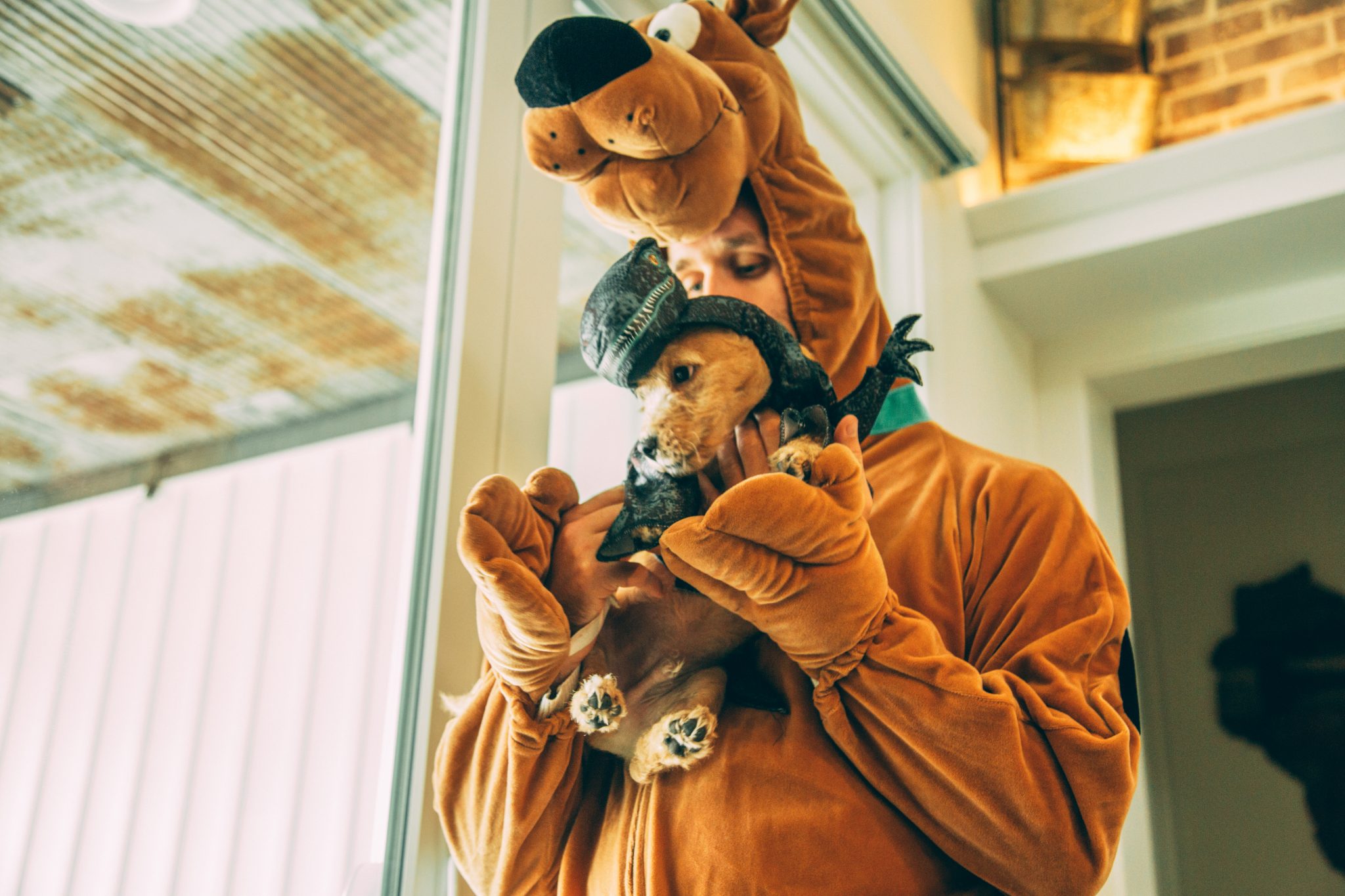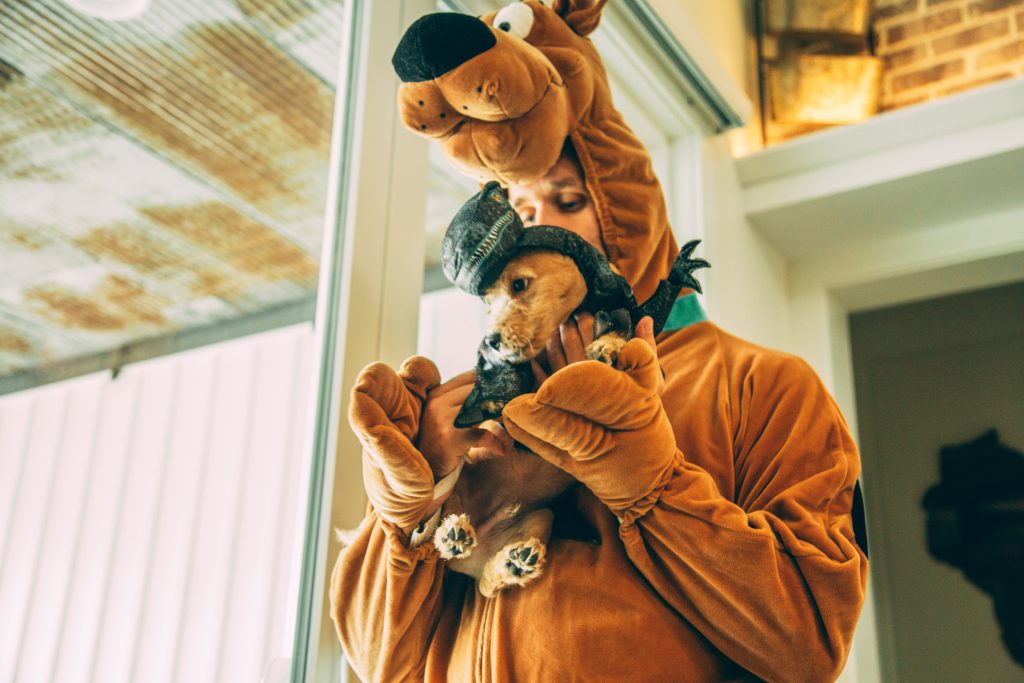 And my husband put on his Scooby-Doo costume, haha.
Buddy honestly didn't mind his costume too much! The head was just a little too big on him, so it didn't stay on well.
Check out the video below of him playing in it!
I hope everyone had a nice Halloween too! Do you dress up your pets? Or do you think people like me who do are nuts, haha? Let me know in the comments!
Every order helps animal and rescue shelters. Shop K9 Sport Sack.
*Disclosure: some of these links are affiliate links. Meaning, if you click a link and make a purchase, Have Clothes, Will Travel gets a very small commission at no extra cost to you. Thank you for supporting the brands that make this blog possible! I am also a participant in the Amazon Services LLC Associates Program, an affiliate advertising program designed to provide a means for us to earn fees by linking to Amazon.com and affiliated sites.