11 Funny, Last-Minute Halloween Costume Ideas
Do you want to dress up this Halloween but are short on time? This post has some funny + easy, last-minute Halloween costume ideas for the whole family!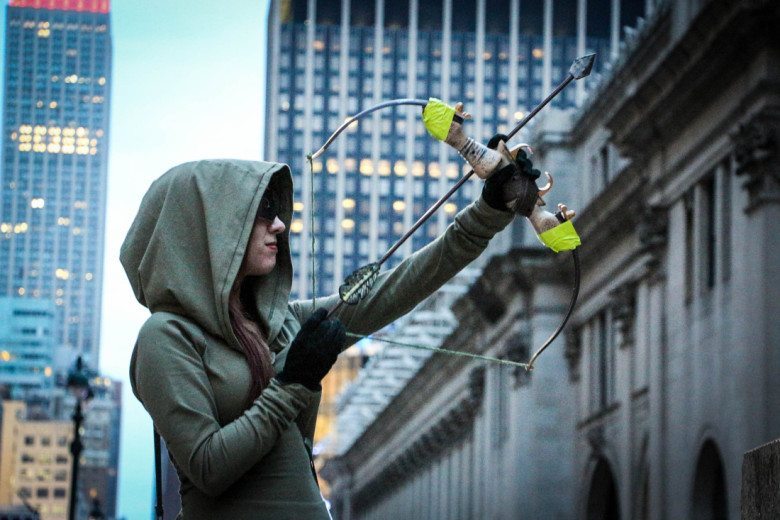 You already know how much I love Halloween and the opportunity to let my inner geek shine. This year, instead of taking the nerdy costume route, I thought it would be fun to put together a list of some costumes that definitely deserve a laugh and are easy enough to put together last-minute. Halloween is the perfect time of year to take a step back and not take ourselves so seriously. Scroll through these ideas for some inspiration on how to let loose this year and find a costume that's sure to entertain!
For You:
-The Board Game
Draw laughs and good times with a comedic twist on a classic board game. Dress as one of the characters, or simply turn yourself into the board. One of my favorite examples is the Twister dress; buy it or make it yourself by pinning the floorboard or simply drawing colored circles on a dress. Click here to shop the Board Game costume.

-The Glamour
If you want to be funny this year, but not compromise on the opportunity to wear a beautiful outfit, dress up as Ms. Piggy! You can still wear a gorgeous gown, but top it off with a pig snout and call it a day.
-The Inanimate Icon
One way to get laughs this year is by taking an iconic, inanimate object and bringing it to life. Try going as the lamp from A Christmas Story by placing a hoop along the hem of a flapper dress and finishing with fishnets.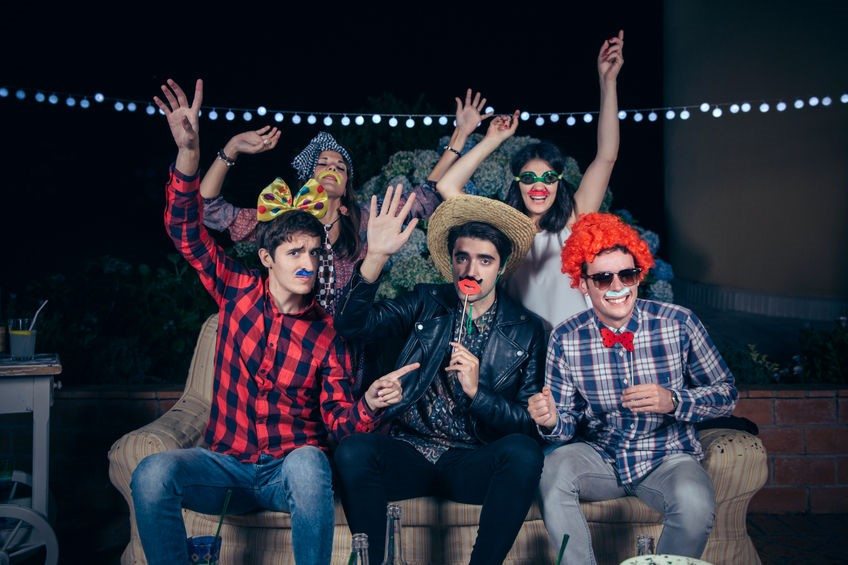 For Him:
-The Foodie
You know your man loves to grub. Why not turn heads by dressing up as an iconic, oversized food item? The banana costume is a bit outdone. Try one of his favorites instead, like a hamburger or fries. Or, opt for something more ironic, like a can of Spam. If you're on a budget, you can make this costume yourself by drawing the logo on a plain white t-shirt. To shop the burger costume, click here.

-The Adult Cry Baby
Let's face it, some men love to complain. Take it a step further by throwing him in an adult diaper and complete the costume with a bib and pacifier.
For the Little Ones:
-The Benjamin Button
Nothing is funnier than the classic age reversal. This year, transform your young one into a Granny or Grandpa. Adorn them in a (totally reusable!) cable-knit cardigan, curly gray wig, and fake broad-frame glasses to make them age 75 years.
-The Classic Rocker
Give your little one some flare by turning them into our favorite '80s rock stars. Go for Bret Michaels with a bandana or Slash in a top hat. Complete the look with a denim vest and some cool sunglasses, or get even funnier by drawing on fake facial hair with kid-safe makeup. To shop the rocker costume, click here.

For the Family:
-The Circus Act
Everyone loves a good show. Take your act to the next level this year by dressing your brood up as members of the circus. As the head of the pack, dress as the ringleader, while dad is sure to be the clown. Get creative with your children's costume, and consider having them go as a fluffy elephant or lion.

-The Decision Maker
A lot of families settle on decisions with the trusted method of Rock, Paper, Scissors. If you're a family of three, bring this game to life by putting each member into one of these costume pieces. Unless you're pretty crafty, this is probably one you'll need to order online, but it'll definitely be worth the laughs. Click here to shop the Rock, Paper, Scissors costume.
For the Dog:
-The Lion
Some of the funniest costumes are the ones found on our furry friends. Transform your pooch into the king of the animal kingdom with a simple lion's mane headpiece. Click here to shop the lion costume.

-The Hot Dog
Your local pet store is likely to have plenty of options for you to choose from for your dog. Be sure to pick up the hotdog costume if they have it! This classic comedic choice works every time with its ironic pun. Find a matching hotdog onesie for yourself in Tipsy Elves' collection of funny Halloween costumes. To shop the Hot Dog costume, click here.

In my travels, I've spent many Halloweens across a variety of cities and have seen some outrageous costumes. What are some of the funniest costumes you've seen or thought of, too?
If you liked it, Pin it!
Disclosure: some of the links in this post are affiliate links. Meaning, if you click a link and make a purchase, Have Clothes, Will Travel gets a very small commission. Thank you for supporting the brands that make this blog possible!