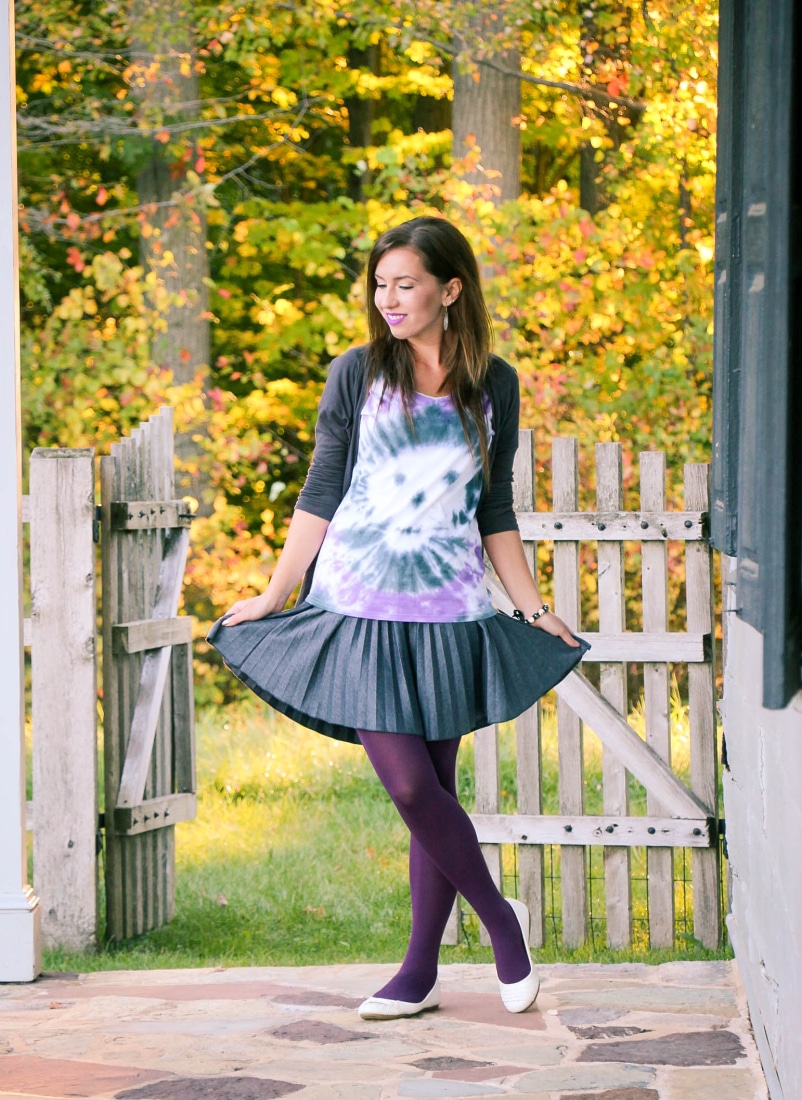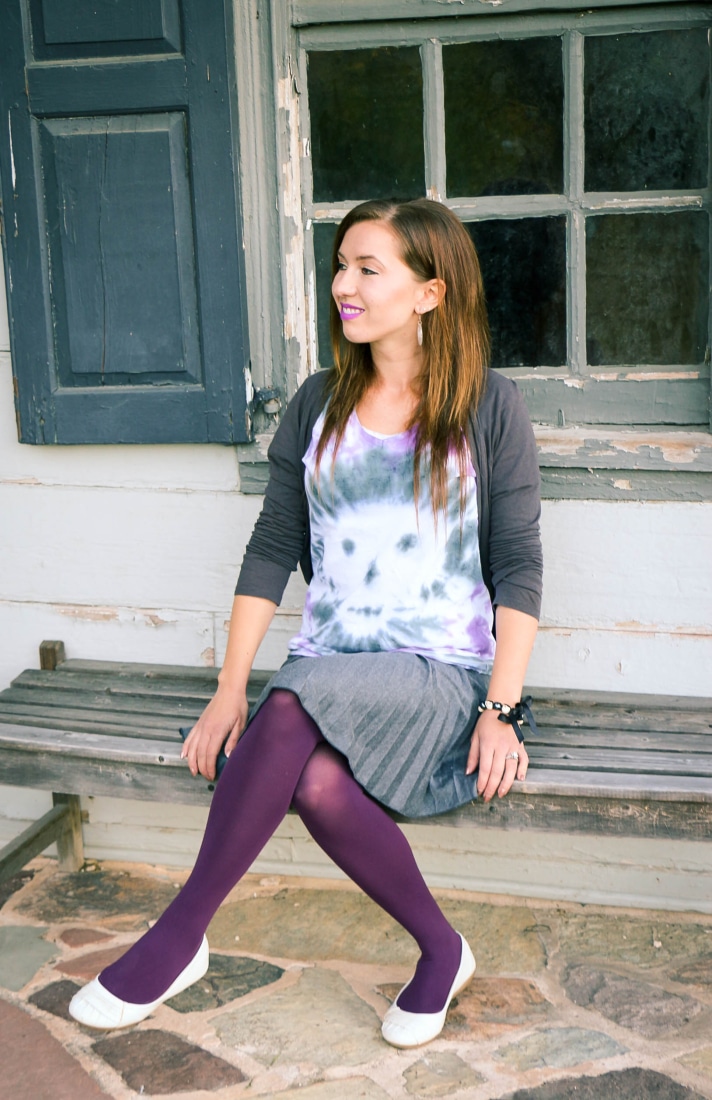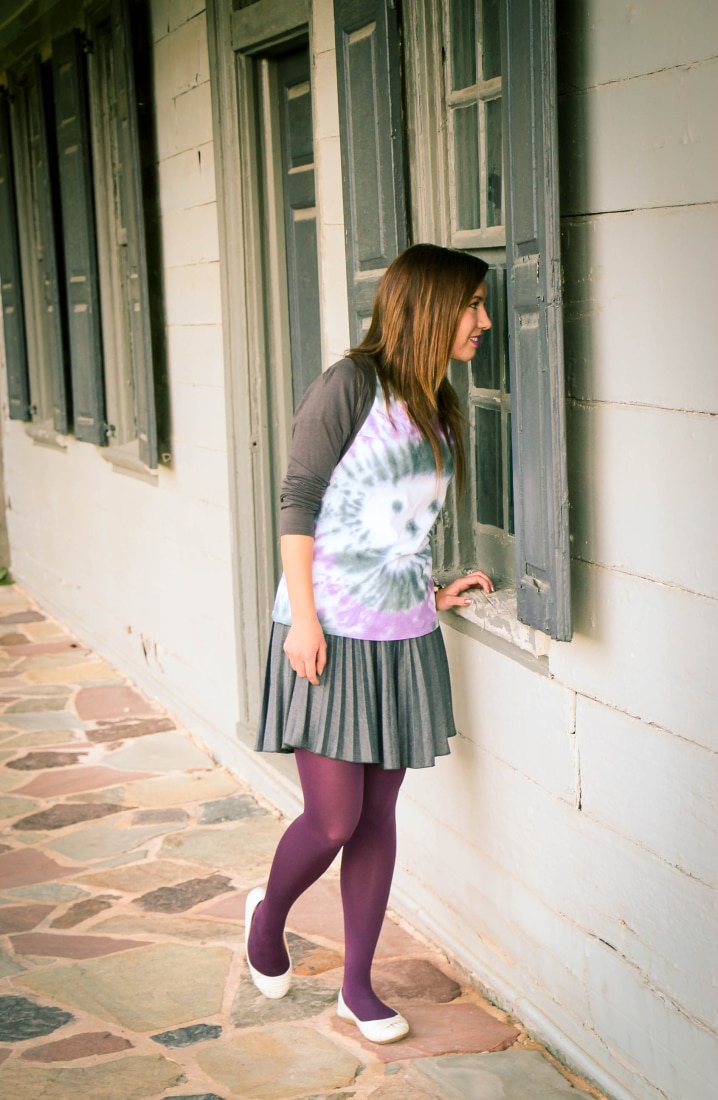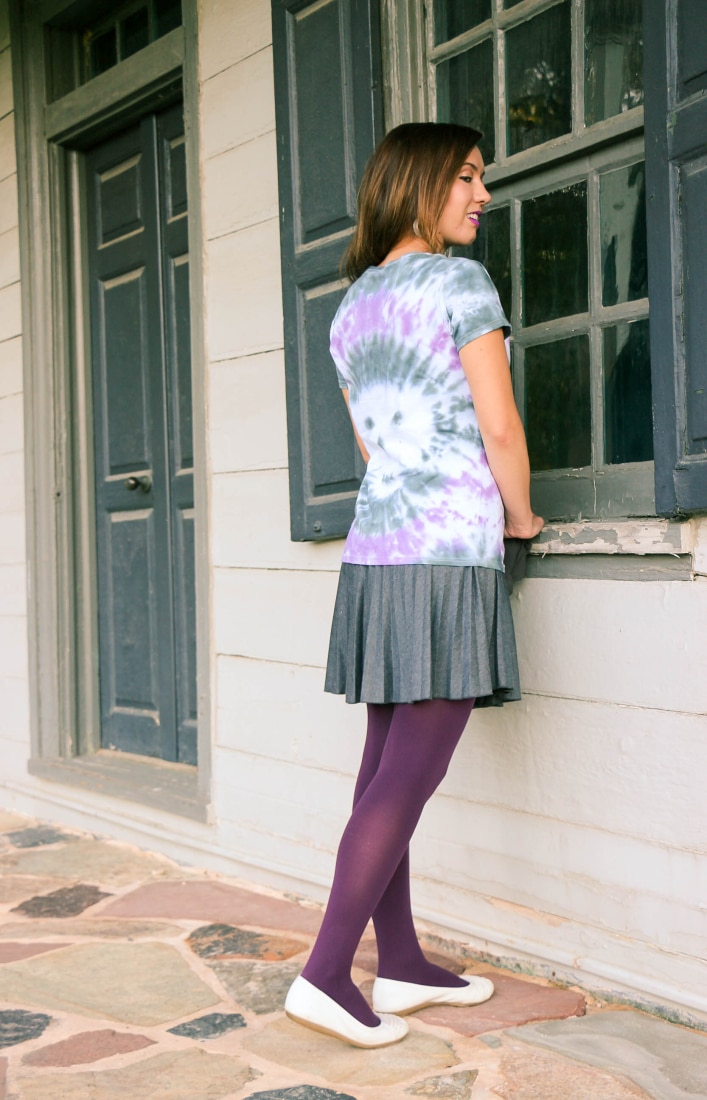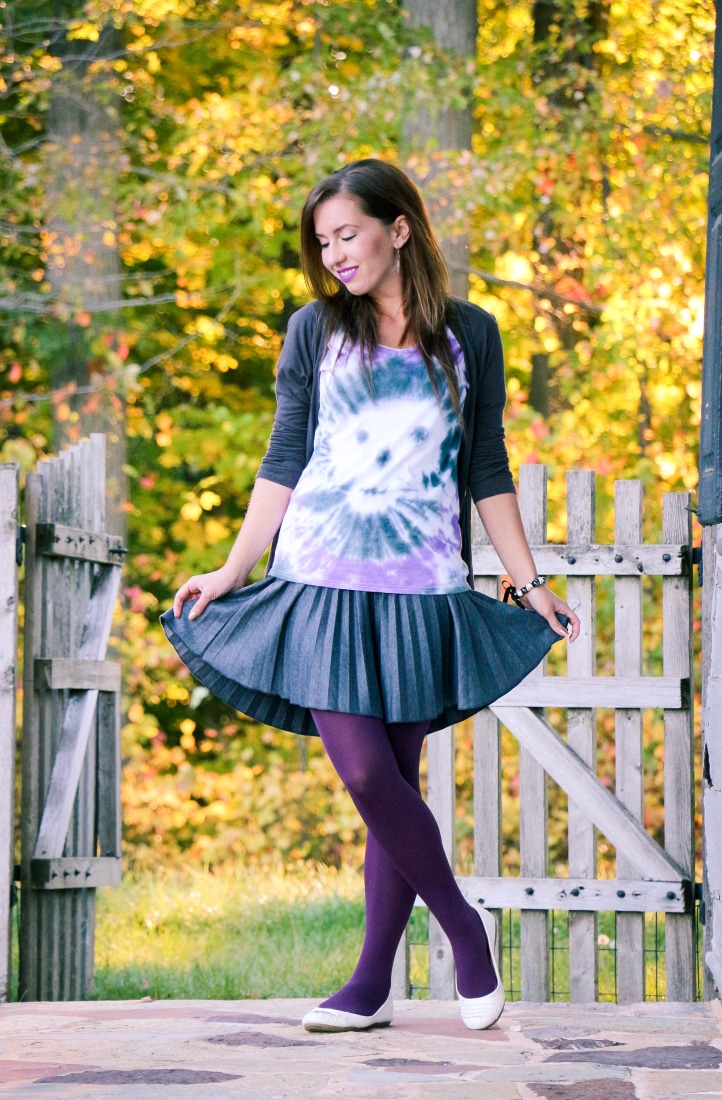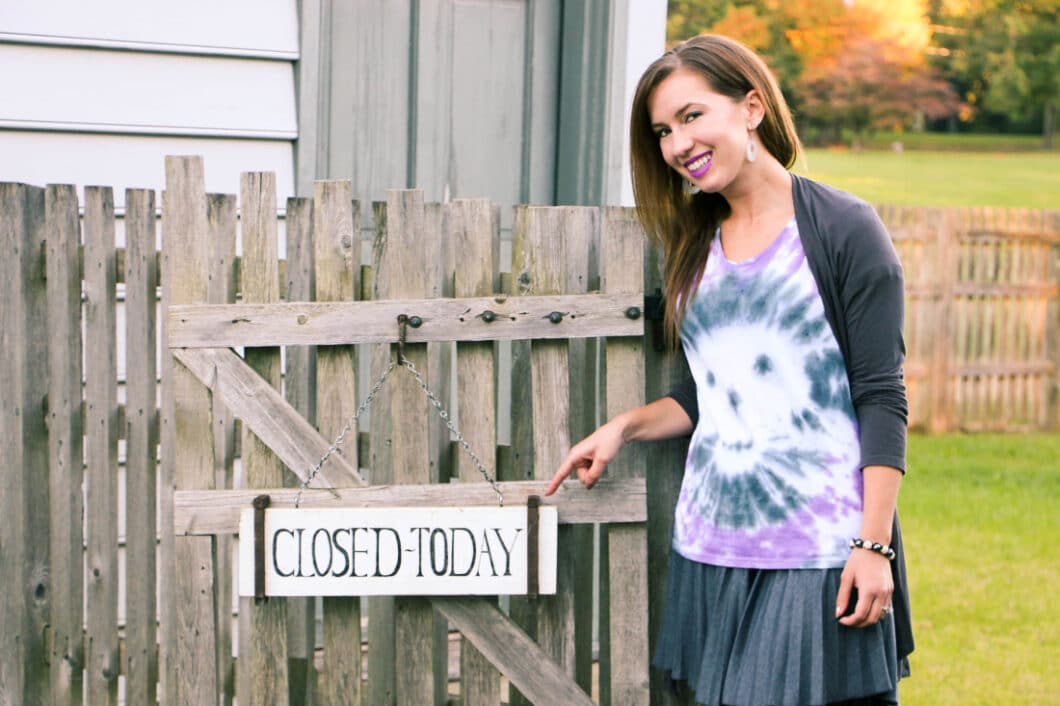 Whether the Rockingham house is haunted has yet to be proven, by me at least. However, as far as potentially haunted locations in Princeton go, the final wartime headquarters for General George Washington could possibly have some spirits lingering about, right?
OK, admittedly I have been binge watching entirely too many episodes of American Horror Story and really wanted a spooky location to take photos of my super cool skull T-shirt. So, if you guys can all just let me believe that George Washington's old house is haunted/spooky, I'd greatly appreciate it. Haha. Seriously, though, the only thing I could think about while I was peeking in the windows and my husband was taking photographs of me, was the first episode of the 2nd season of American Horror Story. Thankfully, though, Bloody Face did not come crashing through the windows. Haha. (Are there any other American Horror Story fans out there that know what I'm talking about?)
But anyways, what sparked this whole spooky adventure was my new T-shirt! Rachel from my Reader Reviews of #ifchic24 post was kind enough to send me some goodies from her Etsy shop, McKinney Wares! She actually made my skull T-Shirt, which has the skull face on the front and the back of the shirt. I love that it's purple, too! Purple is my favorite color, and if I can be in the Halloween spirit and still have an excuse to wear purple lipstick – what could be better?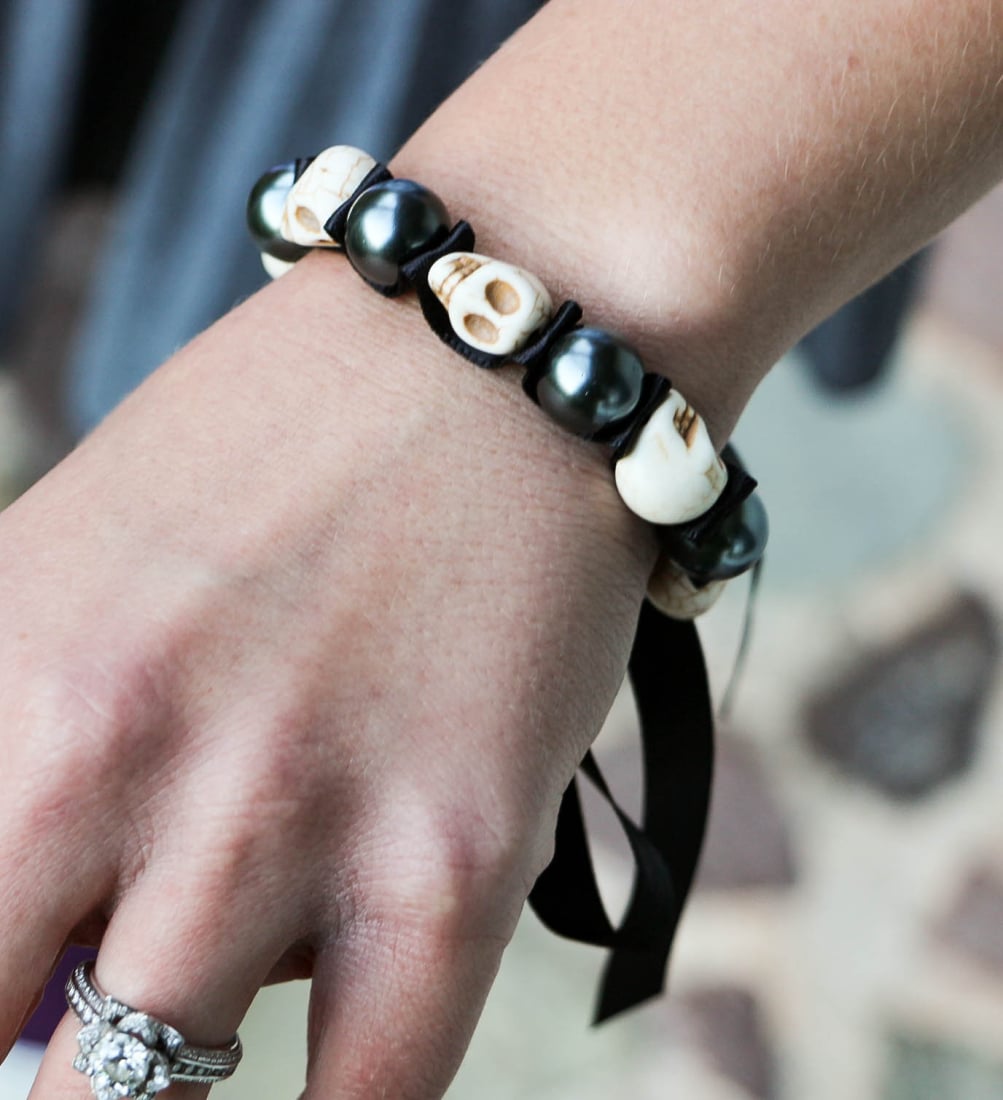 Rachel also sent me this incredibly detailed skull bracelet to match! How cool is that? I love that it ties, and I can adjust the size. I have weirdly small wrists and love wearing bracelets, but bracelets tend to never fit me. This one, though, fits perfectly! And I love that it's spooky, but the ribbon still gives it a cute look.
Click here to check out Rachel's entire Etsy shop. 🙂
What is everyone else doing to get in the Halloween spirit? Let me know in the comments!
Where to find it:
T-shirt: c/o* McKinney Wares
Bracelet: c/o* McKinney Wares
Skirt: ModCloth
Tights: Modcloth (similar)
Flats: Payless (They come in wide, too! Yay!)
Cardigan: Express
Ring: Beautiful Petra
Lip color: Stila Stay All Day Liquid Lipstick in Como
Earrings: Gift from my Grandma 🙂
*c/o = courtesy of, meaning the company gave me this item to be used on my blog, and I did not pay for it. All opinions are my own, and I am not being compensated for a positive review of the product.