Reader Reviews of #ifchic24
A few weeks ago I told you all about how I was able to get designer clothes for free during the #ifchic24 event. I was so excited that many of my readers participated in August's #ifchic24 event! A couple of my readers had even shared photos of their purchases with me…and I thought it would be fun to feature their #ifchic24 purchases on my blog, to show off some more of the really awesome designer goodies you can get by participating!
The first stylish lady featured is my gorgeous bestie Shannon. We were able to do a little photo shoot of her #ifchic24 purchase before dinner this weekend! It was so much fun to take outfit photos of Shannon – she's a natural in front of the camera!
The next lovely lady featured is my very talented Instagram friend Rachel. She's a freelance designer who owns her own Etsy shop! And the photos featured in this post are her own.
Without further ado here are both of their outfit photos and thoughts on the #ifchic24 event!
Shannon's Review:
"First of all, let me start off by saying that if I had stumbled upon ifchic by myself, I would have been very skeptical of the fact that someone can get up to $180 off of a purchase once a month simply by collecting coins from different pages on the site. Luckily for me, Lindsey had taken the plunge before me and had nothing but good things to say, and her haul from the site spoke for itself. That vegan leather skirt is incredible! But I digress.
The process for earning free clothing is incredibly easy. Simply register on the site, take a look around, and click on the coins anytime they pop up. Then, on the 24th, your coins are automatically applied to your purchase! It could not be easier. There were so many things that I wanted to purchase, but I ended up deciding on a sweet little light blue leather cross body bag, seen here. The hardware is gold, not silver as it appears in the photo, which I was more than alright with. This bag is so soft, which was a nice surprise. I think it will weather really nicely over time and take on a character all its own. I did have to sort of assemble the bag when I got it. The strap does not come attached and I had to fight with it a little to get it around the hooks, but in the end, it was worth it since I only paid about $20 for it, including shipping. I'm already saving my ifchic coins for the 24th of this month!
Thank you for the wonderful tip, Lindsey!"
You can learn more about Shannon by following her on Instagram at @shannonista, and you can click here to purchase this ifchic purse!
Rachel's Review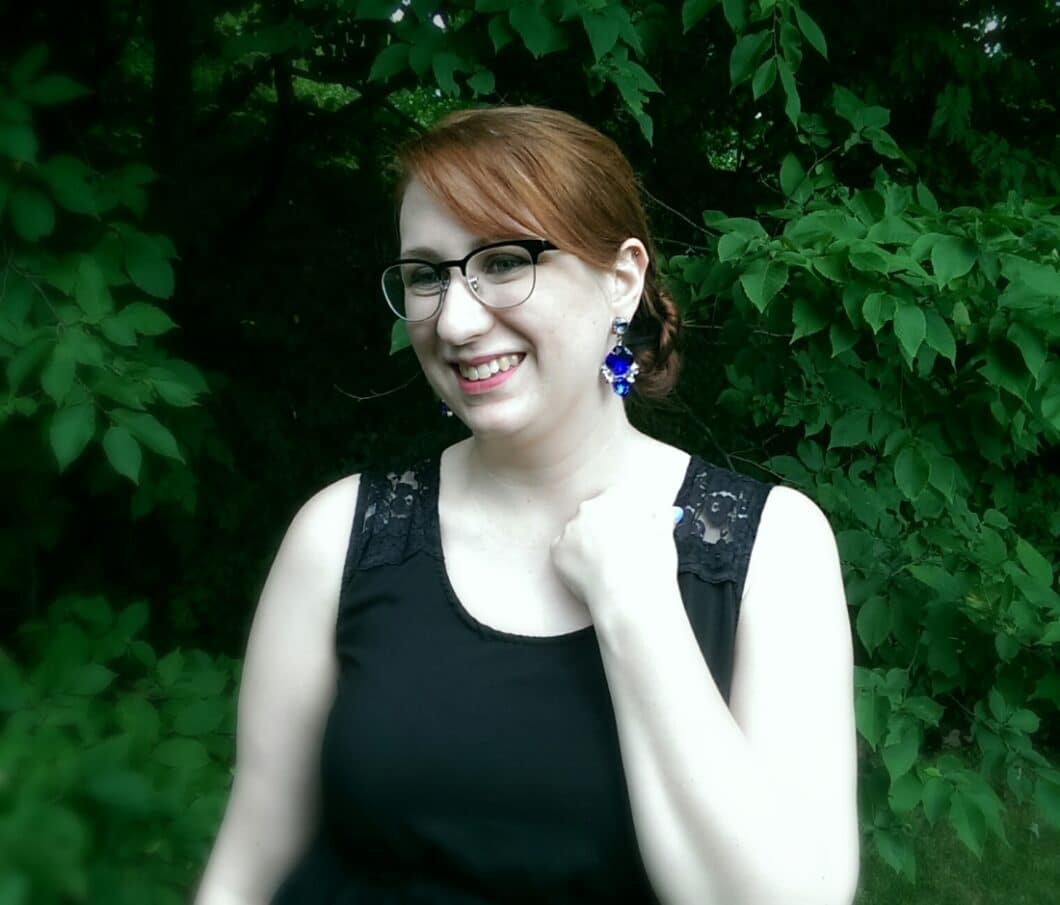 "Over the last few years I have grown to love the occasional designer label. Recently, though, I have found myself on a budget. My husband always tells me to treat myself still, and the #ifchic24 event is the perfect solution!
The day I read about ifchic on Have Clothes, Will Travel, I created an account and began collecting coins and shopping the site. I was very impressed with the selection, especially the selection of jewelry and bags. What I actually found the most difficult was narrowing down to only one or two things to purchase with my coins on the day of the event. I would suggest to any future shoppers to shop the website on a computer, as I found the mobile version of their website to be occasionally glitchy, not always showing me the full selection of the section I was browsing.
Because I started collecting coins mid-month, I wasn't sure if I would have enough to purchase anything entirely with the coins. to my surprise and delight, I got an email the morning of the event telling me they were giving me an extra 20 coins. YAY! I was able to get the earrings I wanted and they were BEAUTIFUL! The shipping was affordable, on time, and I was very happy with the obvious care taken in packaging. I am already saving up coins for the September event, and I am looking forward to treating myself and others with beautiful designer items as gifts!"
You can learn more about Rachel by visting her new blog, Frugal and Flush, and be sure to check out her Etsy shop! And you can purchase Rachel's ifchic earrings by clicking here!
Jen from Dressing With Class also participated in this last #ifchic24 shopping event, click here to see her blog post on it!
If you missed my #ifchic24 post, click here to see it. Are there any more readers out there who are collecting coins for this next #ifchic24 event? If not, are you more interested in checking out the #ifchic24 event after reading this post? Let me know in the comments!