Meet Brittney! She's April's Featured Fashionista and the creative mind behind "Brittslook." You may already recognize her from her viral video where she shares a fun beauty hack of curling her hair with a straightener and tinfoil. (It has nearly 26 million views on Facebook!)
Her page, Brittslook, shows a wide range of hair and makeup styles that are unique and easy to try. Many of these posts are accompanied by her fabulous video tutorials. Brittney started making videos as a fun way to show friends and family different hair and makeup tricks, but little did she know her videos would end up taking over the internet!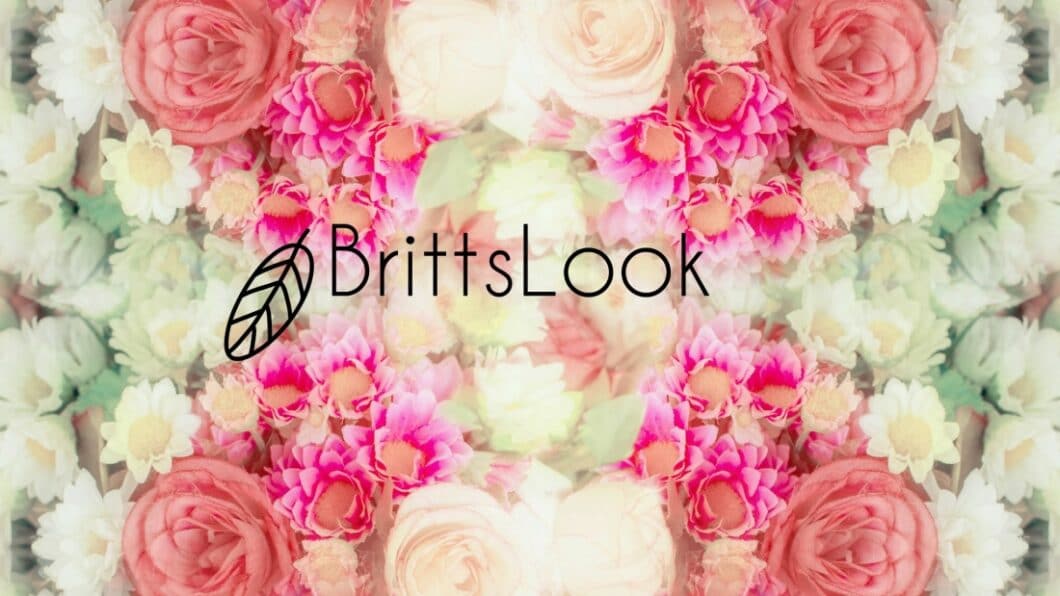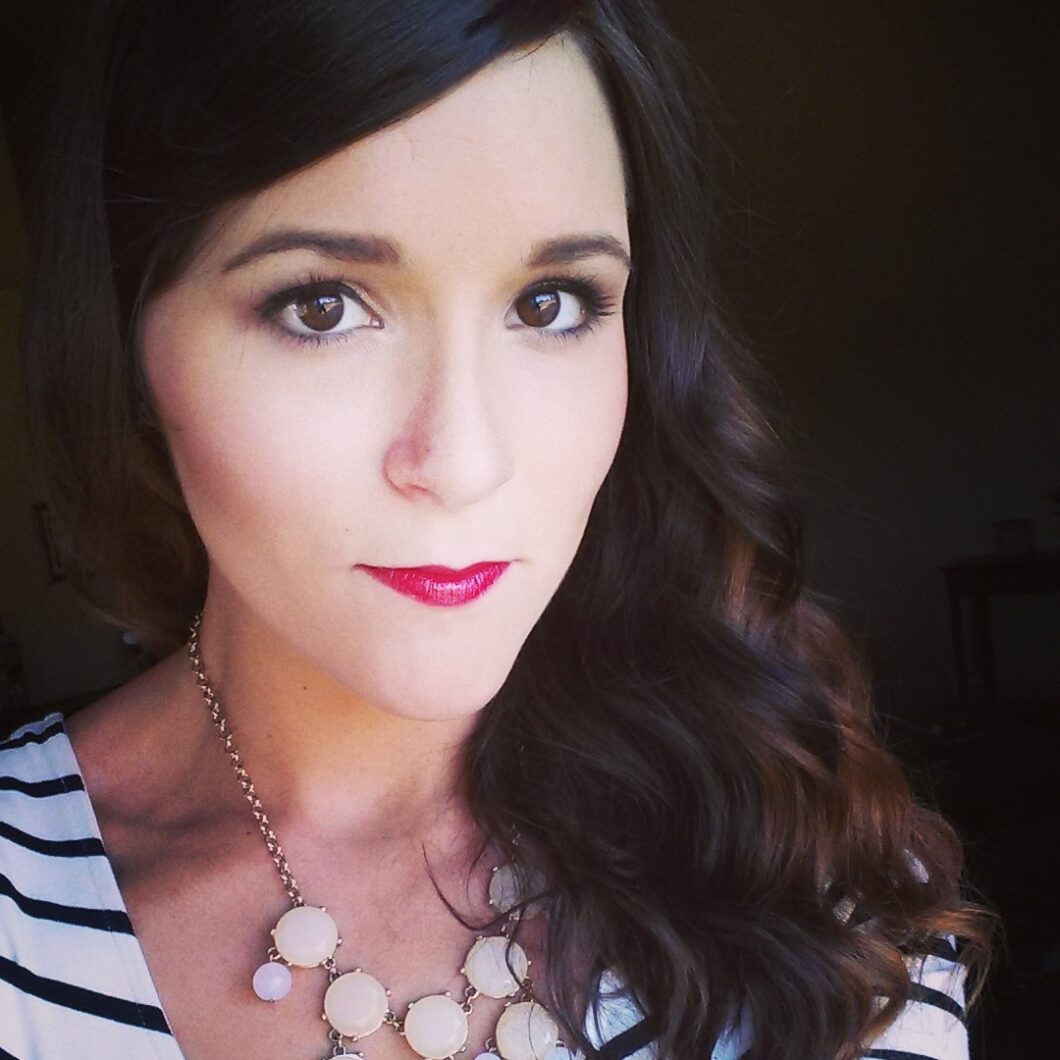 Q&A With Brittney
Tell me a little about yourself.
Brittney: I am a very energetic, outgoing person who enjoys any kind of adventure. I spend most of my free time with friends and family, doing yoga, riding my motorcycle, cooking, boating and taking our dog "Red" to the dog park or somewhere exploring with my soon-to-be Hubby. I don't have a lot of down time, because I am always keeping busy with something. Any chance I get to play around with hair and makeup, I do just that…It's usually shortly after I start cleaning the house. (It's my worst distraction.)
If someone subscribes to your YouTube channel, Brittslook, what can they expect to see?
Brittney: I like to make videos that appeal to women who don't always have a lot of time to do their hair and makeup. Simple ideas that can really make you feel beautiful and special, that are quick and easy. I have a lot of ideas that I am very eager to share, like easy up-do's and my daily hair routine. I am also looking forward to making videos and posts based on what my fans/followers are interested in because I love to keep them engaged and a part of what I am doing. So far, it's been a great success and I am really excited to see where things go. The feedback has been so encouraging, that I am making a difference in some womens' lives and helping them look and feel beautiful. (Click here to subscribe to Brittney's YouTube channel.)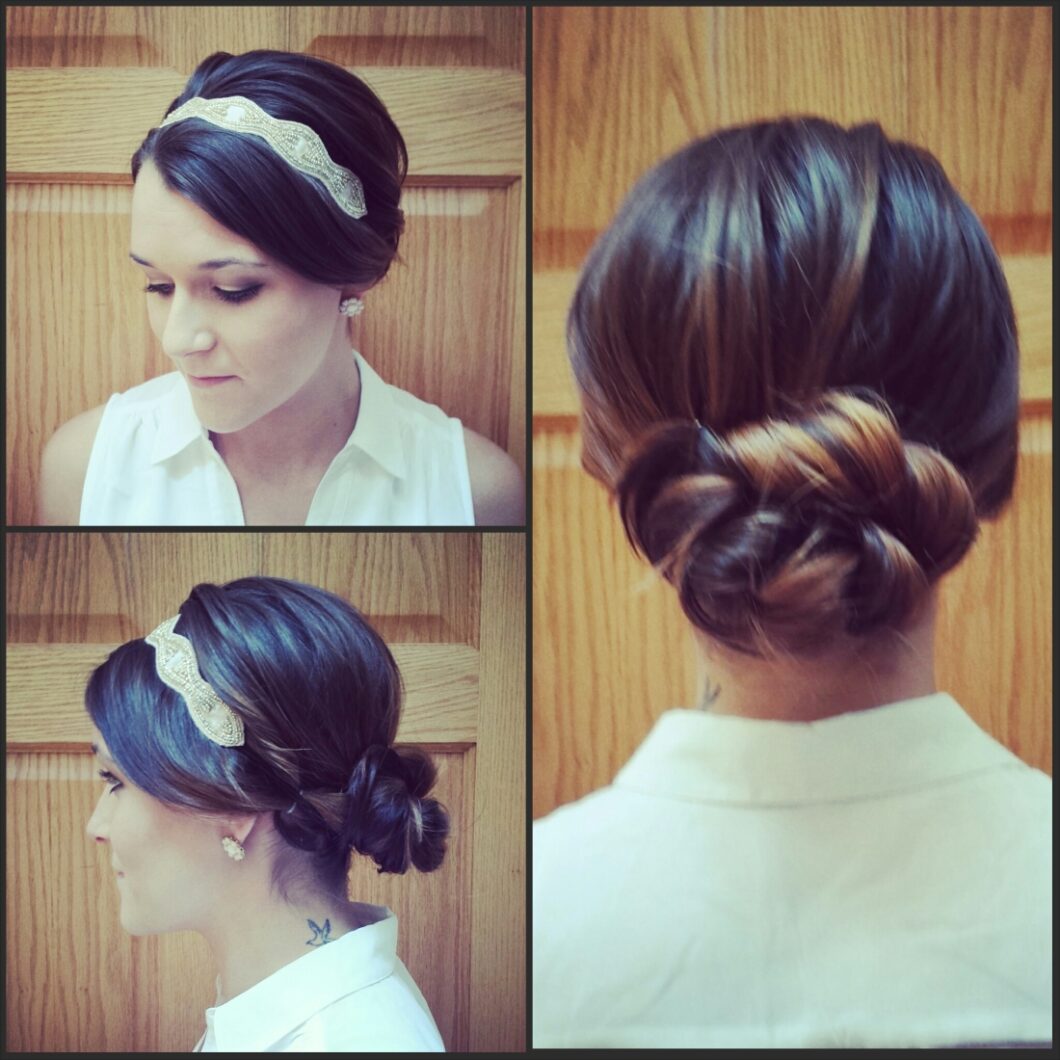 Your video of curling your hair with tin foil and a straightener has more than 25 million views (and counting)! How did you come up with the idea for this beauty hack? And how did it get so many views?
Brittney: I stumbled upon this beauty hack on Pinterest a while back and thought it would be fun to try. After I realized how crazy it was and how well it worked, I thought I would make a video to share with my friends and family so they could enjoy it, too. I had no idea it would get over 25 million views. Just hours after posting the video I showed my fiancé how many views it had and we both were in disbelief. (It was 500,000 at that point.) I couldn't help but laugh that so many people were watching me with tin foil in my hair. Each morning my coworkers would ask how many views it was up to, and it just kept growing and growing.
What inspired you to start creating hair tutorials? And how do you continue to come up with awesome ideas for your videos?
Brittney: I had started my BrittsLook Facebook page originally to share my hair styles, makeup ideas and favorite products. After some of my friends expressed interested in some of the pictures, I commented that I had thought about making tutorials since people had been asking how they could create these styles. The feedback was so positive and I thought I would give it a try. The tin foil video was only my second tutorial so I wasn't expecting to get so many new fans/followers as fast I did. The requests started pouring in for more videos, and I have enjoyed getting to share my ideas and listen to what ideas my followers suggest.
What do you hope the future holds for Brittslook?
Brittney: There is not a moment in my day where I am not thinking about this question. For now, I am really enjoying growing my Facebook page and YouTube channel. This year is a very busy year for me with working full time, planning a wedding and growing BrittsLook and RoseMarie Beauty Blog. In the future I hope to move forward on some wonderful opportunities that have come my way, along with some really exciting collaborations. It's exciting to think that everyone supporting BrittsLook this far will get to grow with me and see what the future holds.
What has been your most exciting moment since you launched Brittslook?
Brittney: I don't think I could pick just one! There have been some really exciting opportunities that have come my way on account of this viral video (which that itself is so amazing)! Getting to be on the local news is something I am probably going to remember for the rest of my life. I was so nervous but from what I hear, it didn't show (you can see the video below). Some amazing and talented artists have asked to do collaborations on a few things including the RoseMarie Beauty Blog, which I feel very blessed about. I had a couple of companies send me their products to review, which was something I had only dreamed about before. I can't tell you how excited I was when they came in the mail! I screamed and danced around like a kid on Christmas morning. And last but not least, when I was asked to be a Featured Fashionista on the Have Clothes, Will Travel blog. I thought that was such an awesome opportunity, and I feel so thankful for it!
Aw. Thank you, Brittney! I'm honored to have you as a Featured Fashionista, as well. As for the next question, do you have any hair tips you would like to share with my readers?
Brittney: This is a topic I could go on and on about, but just to list a few, I would say most importantly invest in some good brushes and product. My favorite go-to brush is my Phillips Teaze boar bristle comb. I love volume in my hair and this will give you just that. You don't want to "rat" the hair, but just lightly "tease" it so you don't damage the hair. I also switched from a regular hair brush to a boar bristle brush that I only use when my hair is dry.
What are 3 hair products you could not live without?
Brittney: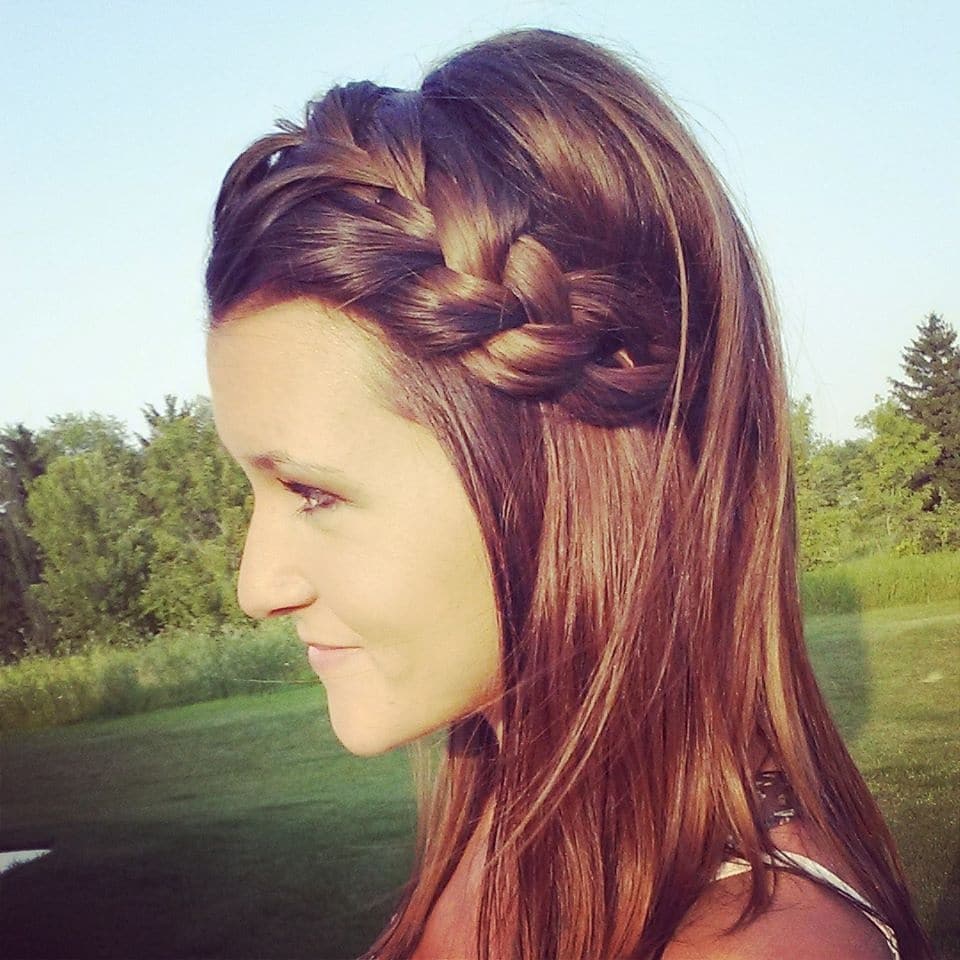 How do you keep your hair looking so beautiful? What does your typical daily hair routine look like?
Brittney: Not washing it. You read about it all over in beauty magazines and blogs and let me tell you…it works. Now there is a difference between not showering and not washing your hair. I know it seems gross, but I only wash my hair usually two times a week. Dry shampoo is my new best friend, and out of all the brands I have tried, I would have to say Suave Moroccan Oil Dry Shampoo is my favorite. After a sweaty workout I put a towel or shower cap over my hair and shower as normal. Once you get out, put dry shampoo in your hair, fluff it up and you are good to go.
When I wash my hair, I like to switch up my shampoos, and I try to keep them paraben free and more natural because it's better for your hair. My latest favorite is WEN. It's very unique in the sense that it's a shampoo and conditioner in one and it doesn't lather, but really leaves my hair feeling soft, smooth and clean. After I shower, I put a root booster in my hair along with keratin or Moroccan/argon oil (I like to switch it up) I typically don't blow dry my hair unless I have to. I like to let it air dry. I plan on making a video in the near future to show exactly how this whole process is done and go over everything more in detail.
You recently launched a blog, "Rose + Marie." Can you tell me a little about it?
Brittney: I had wanted to start a blog after launching my BrittsLook page, but knew little to nothing about them. When my good friend from high school reached out to me and asked if I would be interested in a collaboration blog, I couldn't have been more thrilled. She went to school for hair and makeup in California and knows a lot about the latest and greatest in the beauty world. We work so well together and have such a fun time getting to put our ideas together in one place. We always make a point to meet up during her visits back home and dish about what's new in our beauty worlds. It's a great way for us to stay connected and share our passion with everyone. (Click here to see Rose + Marie Beauty Blog.)
Do you have any advice you would like to share for someone looking to start their own blog or YouTube channel?
Brittney: Honestly, I am still in the learning stage myself. I would have to say the best advice I could give at this point, is follow your heart. If there is something you love and feel passionate about, YouTube is a great resource to share that passion with the world. There are a lot of obstacles along the way, but don't be discouraged. Learning more about social media, technology (editing videos to be specific) was a bit overwhelming and stressful at first, but I knew this was something I loved and wanted to pursue and am so glad I didn't give up on trying.
Brittney's Outfit
How would you describe your personal style?
Brittney: My personal style I would say is quite versatile. I don't really have just one specifically since I am always switching it up. I like to try new, unique things and go out of my comfort zone. I enjoy having a variety in my closet and dressing according to how I feel for the day. Comfy clothes on the weekends are a favorite go-to.
What is your go-to store for clothing shopping?
Brittney: I would say my favorite place to shop is Charlotte Russe. We don't have one in Appleton, Wisconsin, which is probably good because I would go broke. Other than that, I usually go to the places I have gift cards or coupons for.
Can you tell me a little about the outfit and hairstyle you picked for this post?
Brittney: I chose a fun summer outfit with a loose wave hair style. I love this look because it's fun, bright and comfortable.
Shoes: Rock & Republic from Kohls (similar)
Skirt (It's actually a skort believe it or not): Discovery (in store)
Top: American Eagle
Necklace: Charlotte Russe (similar)
Bracelets: Buckle (similar)
Purse: Buckle (similar)
Earrings: Express
Belt: Charlotte Russe (in store)
To see more of Brittney's amazing work be sure to subscribe to her YouTube channel by clicking here. You can also follow her blog, Rose + Marie Beauty Blog and her Facebook page, Brittslook!
Featured Fashionistas is a new section I've added to Have Clothes, Will Travel that will highlight one lovely, fashionable lady each month. The Featured Fashionista can have a business, blog, etc. they would like to share with my readers, or just a love of fashion, or all of the above! I will spend some time putting together a highlight of the Fashionista, and if they happen to live close to me, I will also do a photo shoot with their favorite outfit. If the Fashionista does not live nearby, they can send me pictures they took of their fab outfit. If you would like to be my next Featured Fashionista click here, and tell me a little about yourself.