Bungy Jumping in New Zealand at the World's 1st Bungy Jump Bridge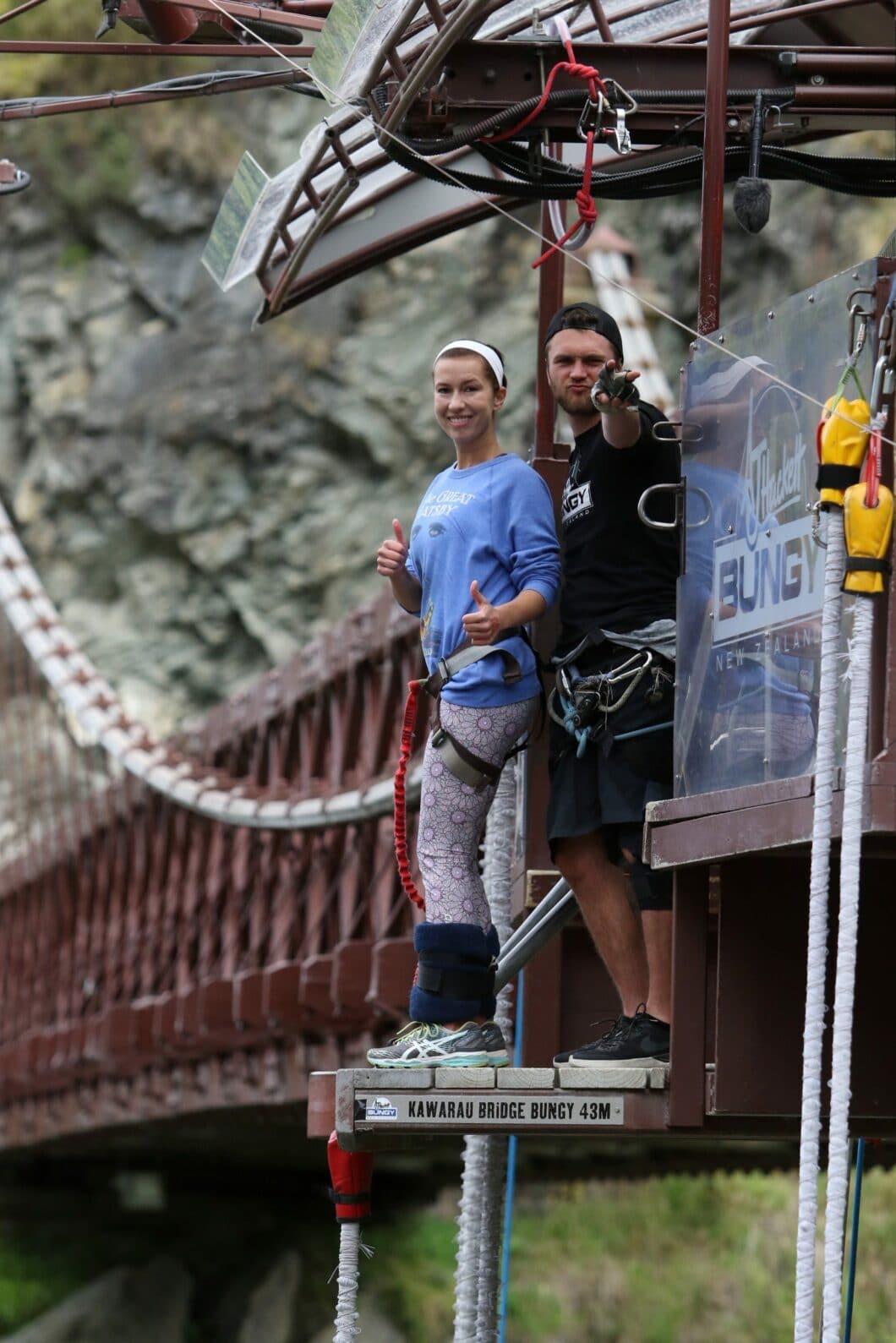 If you're going to be visiting the place where bungee jumping got started, you might as well go bungy jumping…right? I am deathly afraid of heights, but I had always told myself if I ever made it to New Zealand, I was going to jump off The Kawarau Bridge. So, when we were in New Zealand, this was literally the first thing we did. (This way I didn't have time to chicken out. Haha.)
The Kawarau Bridge is where bungy pioneers AJ Hackett and Henry van Asch kicked off the world's first commercial bungy jump back in November 1988. Around 38,000 people bungy jump off this bridge each year, now!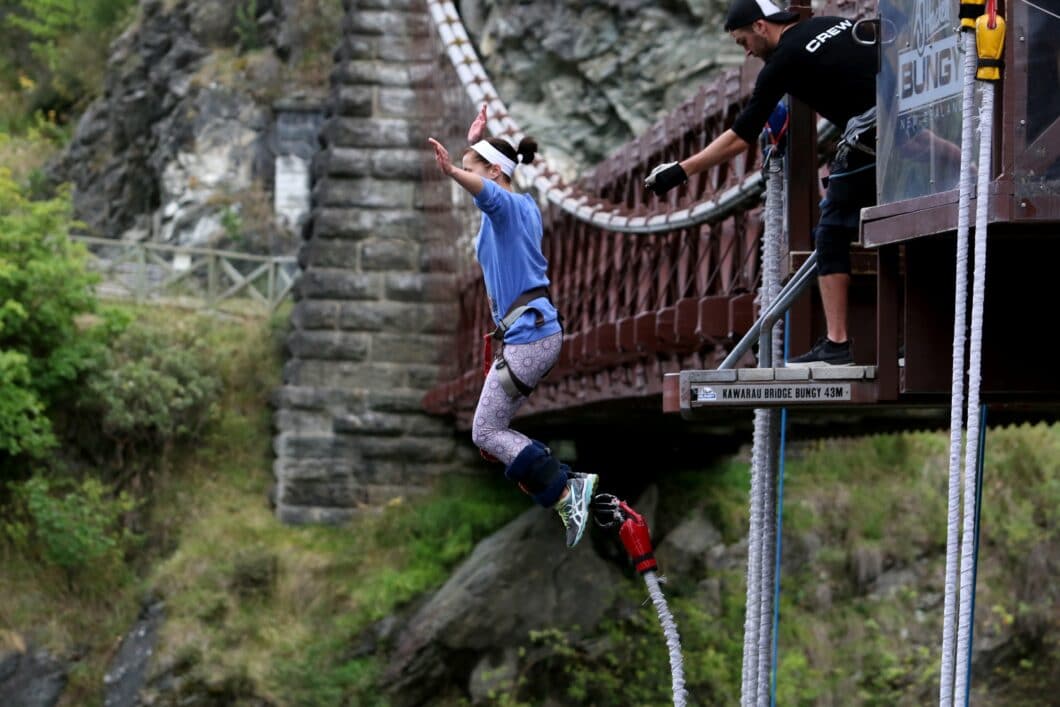 You jump 141 feet (43 meters) in a matter of seconds! Also, if you're going to bungy jump, DO NOT jump how I did above. I was terrified, so, I did a little bunny jump off the edge, basically. You're going to want to try and "dive" off the edge (like how my husband did it). This way you don't get whiplash when your rope kicks in, haha. It's not the worst if you do it the way I did, but it's much more enjoyable if you don't jump this way!
Our videos of our jumps really show this better. My husband's reaction to my video was, "How did you survive that?" Haha. I really whipped myself around! And my back was a teeny bit sore afterwards, but honestly, the video makes it look wayyyyy worse than it was! Check it out below!
My Bungy Jump Video
I swear I actually had a blast doing that! I thought it was funny to see how many shuffles it took my feet to finally get to the edge, haha. I was so terrified at that point. But other than that brief moment before I jumped, I did feel very secure and safe the whole time. These guys really know what they're doing!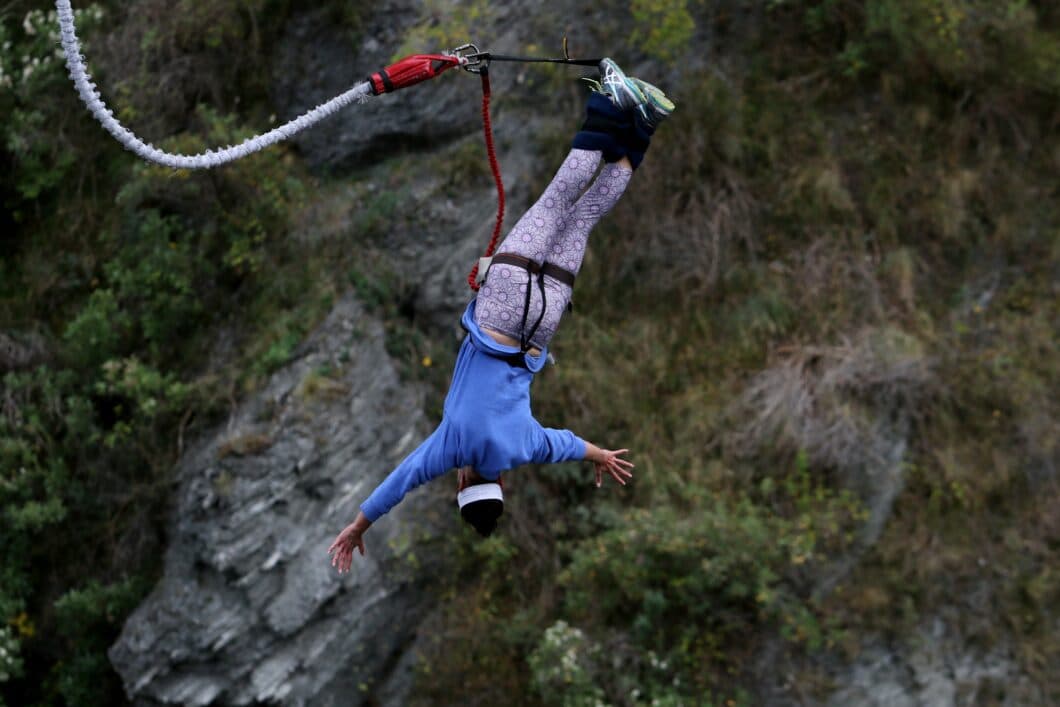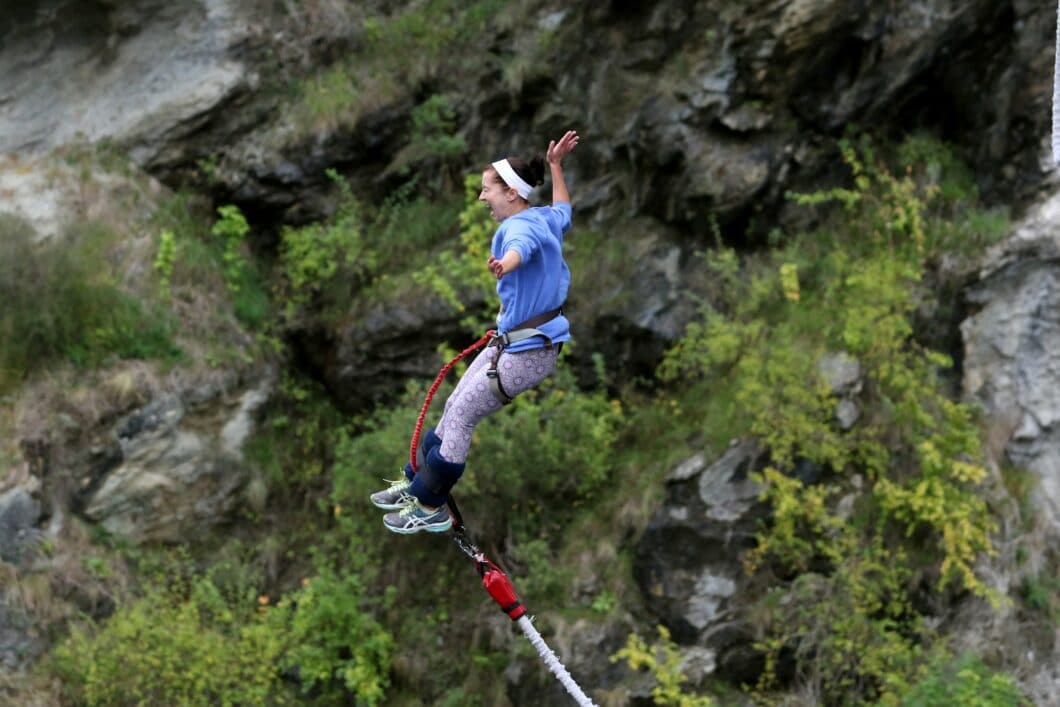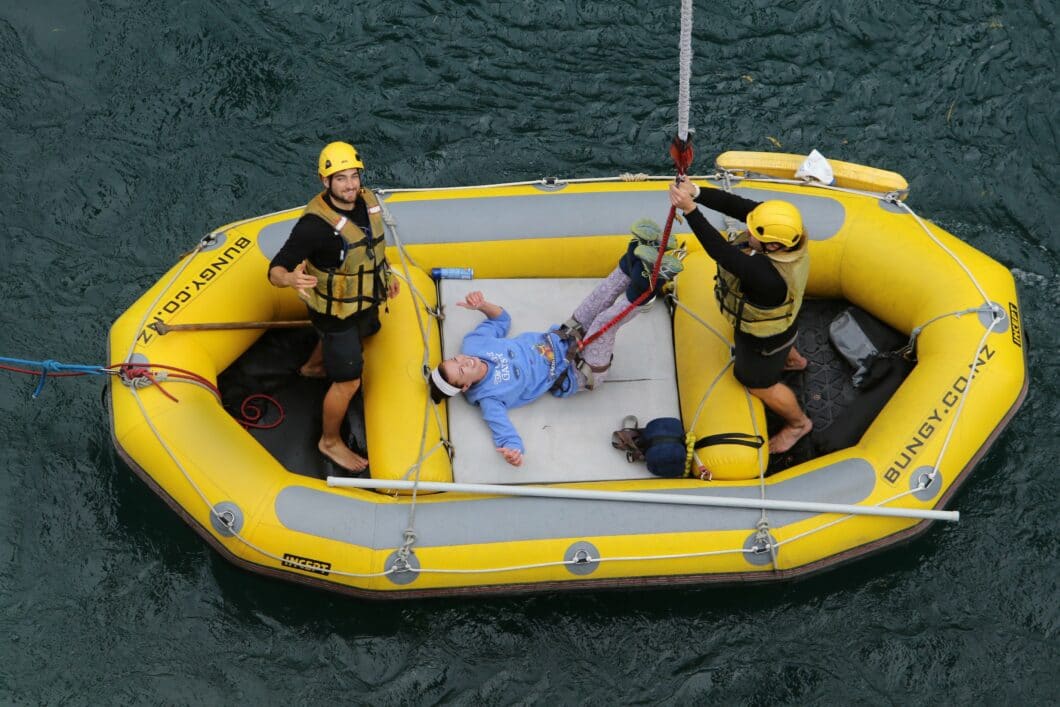 Now, my husband is apparently a bungy jumping expert. He knew how to properly jump and not look as though he broke his back! Haha. Check out his video below!
Zac's Bungy Jump Video
Yeah, bungy jumping pro right there!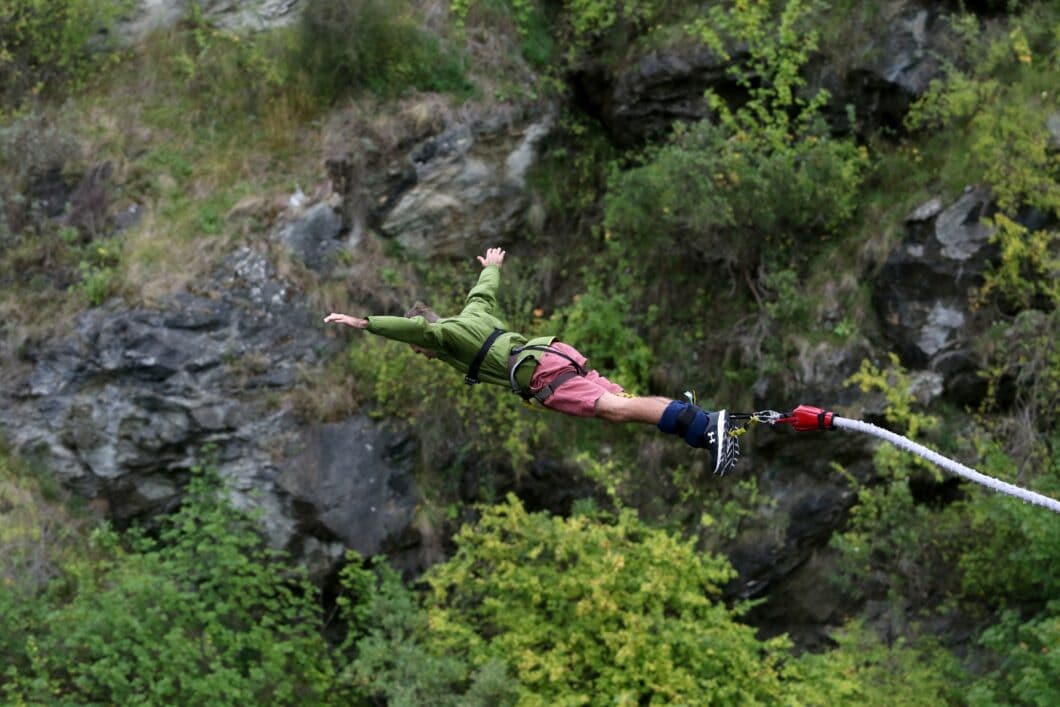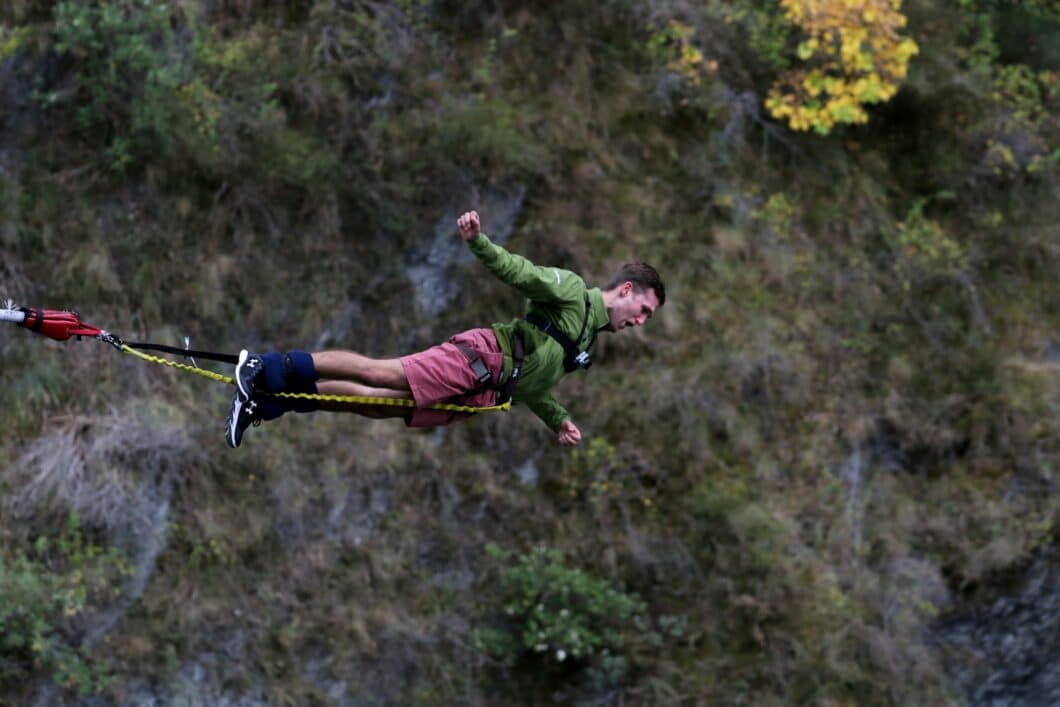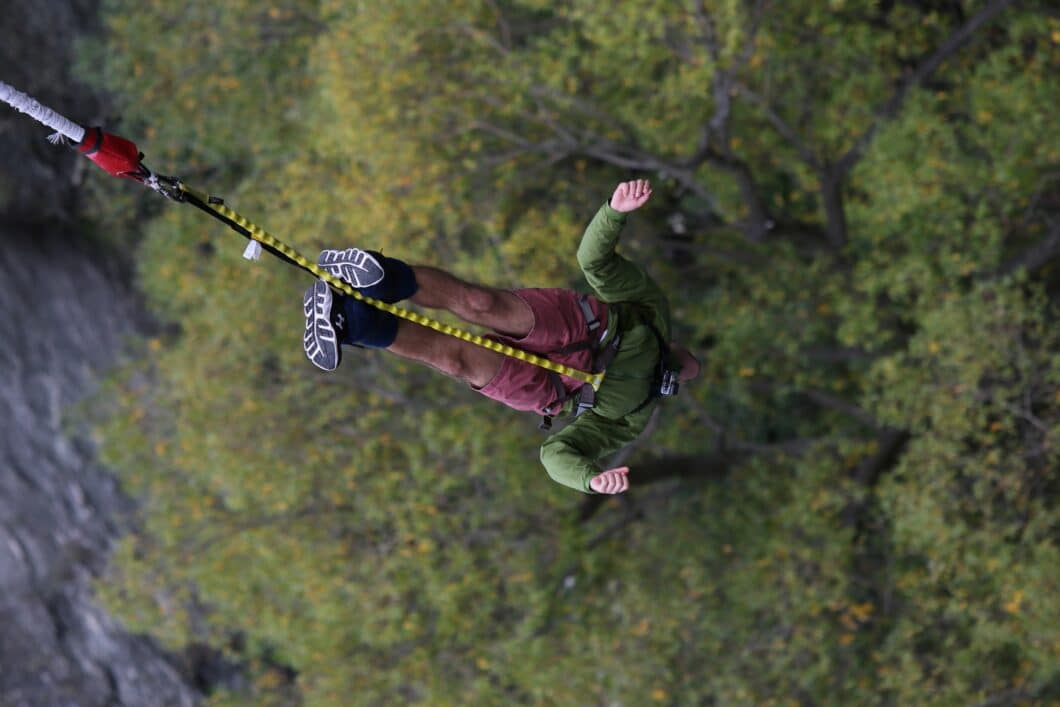 We had booked and paid for our bungy jumps on Viator ahead of time. You can click here to see Viator's page. Or you can schedule a jump on AJ Hackett's site by clicking here.
If you're heading to Queenstown, New Zealand, I would highly recommend doing this! It's one of my favorite memories from our trip to New Zealand! And this is coming from someone who is afraid of heights, haha.
Would you go bungy jumping? Or have your gone bungy jumping? Let me know in the comments!
Shop my bungy jump outfit: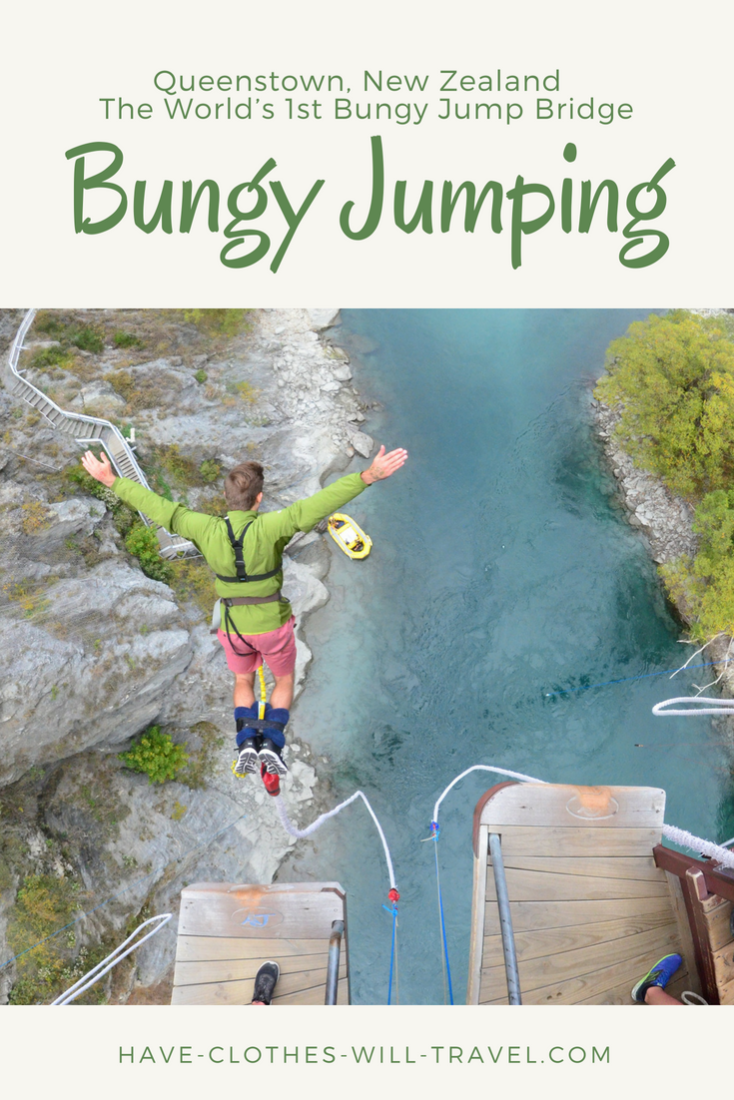 Disclosure: some of the links in this post are affiliate links. Meaning, if you click a link and make a purchase, Have Clothes, Will Travel gets a very small commission. Thank you for supporting the brands that make this blog possible!