Whale watching in Cape Cod is easily one of the most incredible experiences of my entire life. The moment we made it to the whales' feeding ground it was nonstop action. From the baby whales doing full breach after full breach to the adults "waving" their fins and slapping their tails, there was hardly a moment where the whales were not visible.
And sorry it took me so long to get this post together! But for the entire 2 hours, we were watching the whales, I don't think I ever stopped clicking photos, and my husband never stopped recording video. So, there was quite a bit of content to sift through, haha. And video editing is decidedly not my favorite pastime, so I've been putting off editing it for a bit (oops)!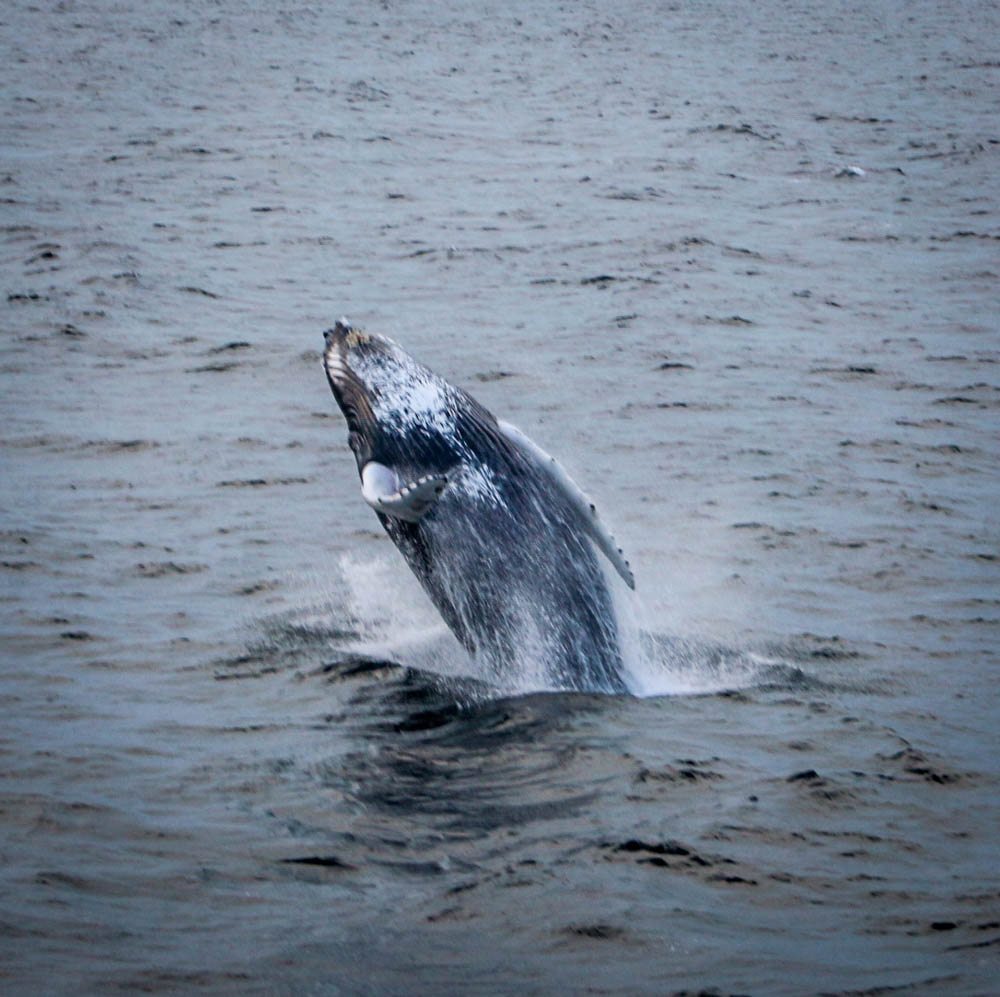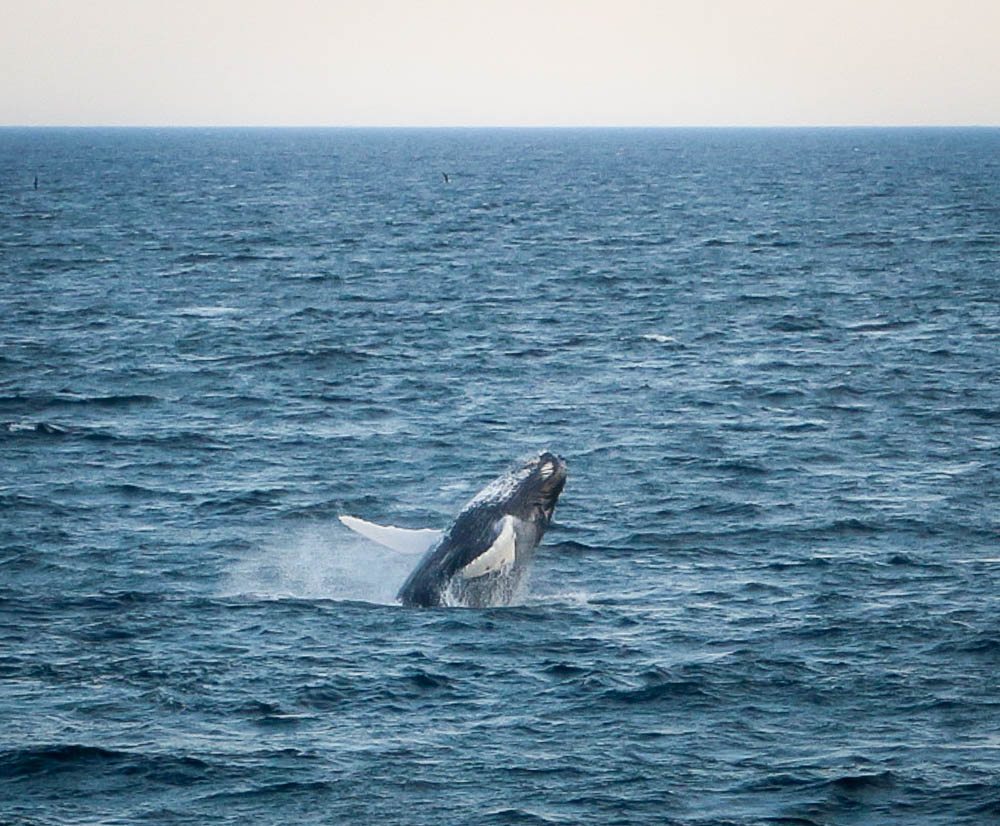 The whale watching company we went through was Hyannis Whale Watcher Cruises, and I cannot say enough positives things about this company. The crew was incredibly helpful and knowledgeable, the boat was in great condition and a very comfortable ride to the feeding grounds (which took about an hour), and the marine biologist on board knew everything you could possibly want to know about each whale, and was able to alert us to full breaches and tail breaches moments before they happened (I also loved that she knew all the whales by name). My husband and I both agree that this is one of the most memorable travel experiences we've ever had, and would pay far more than the $49 ticket price to experience it again.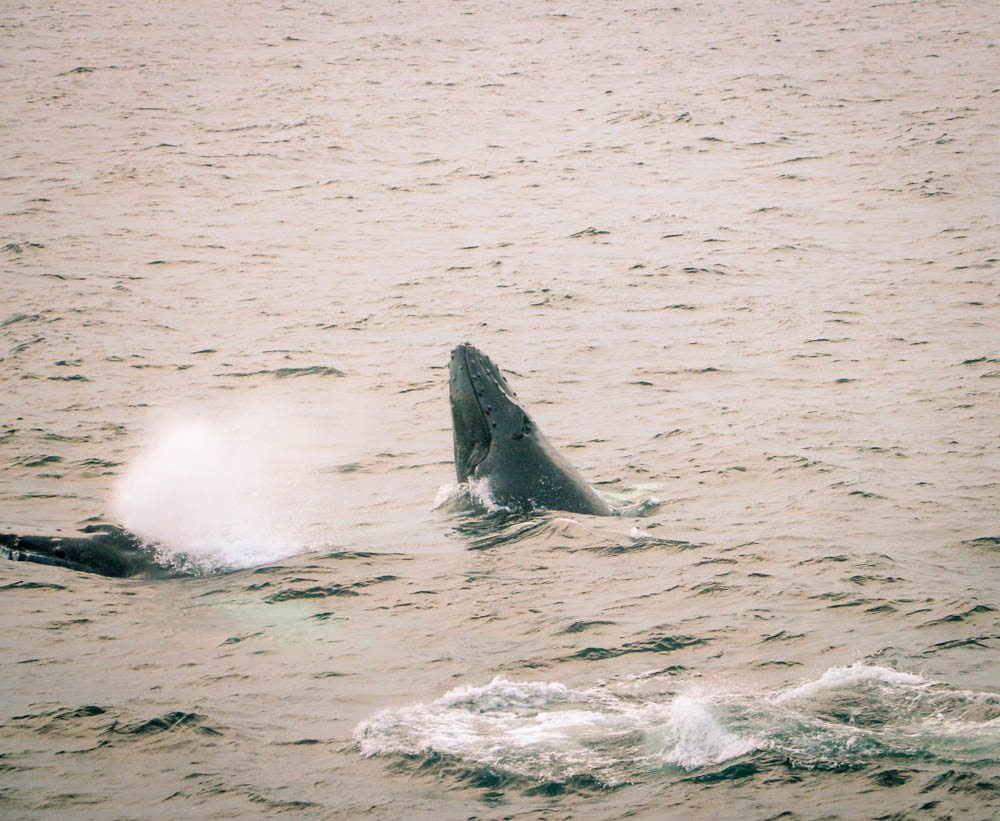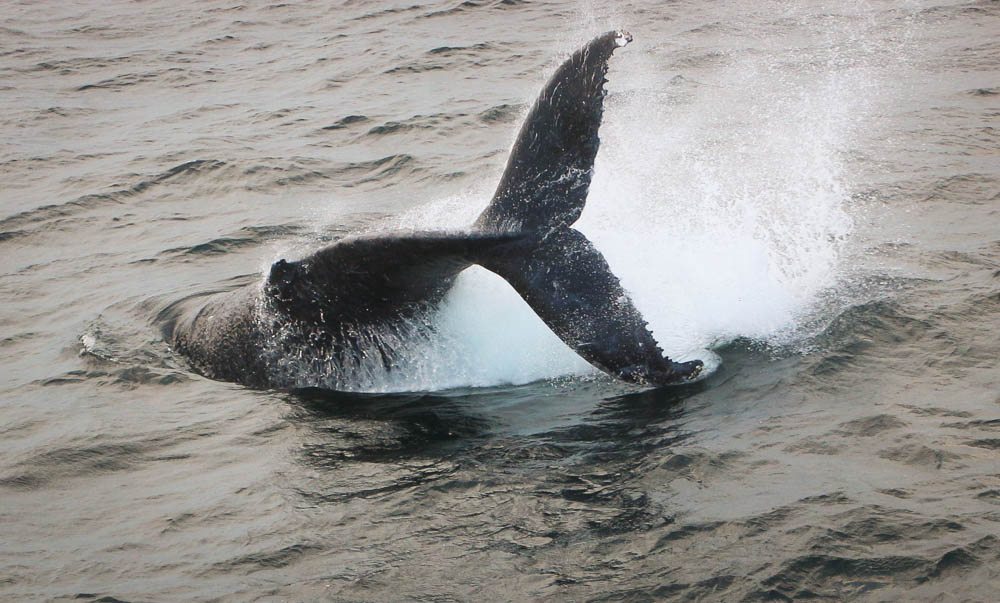 I have plenty of photos to share with you, but the video my husband shot does a far better job of showing just how active the whales were. This video is only a few minutes long (I just put in the "best" action shots), but it was crazy that there was this much activity for nearly the entire 2 hours.
I found myself just standing there laughing like a crazy person, because I was so shocked that this was all happening right in front of me. And I am quite excited to share our whale video with you all! Check it out below, and or keep scrolling to see more whale photos.
We were on the top deck, which was quite windy (and why some of the shots get a little shaky), but it was a lot less crowded on top. There were also some lifeboats and a crew work area, that would obstruct the view a bit. However, I was happy with what we were all able to see. But we did ask a crew member what they thought the best spot in the house was, and they said the front of the boat on the second deck. This is because of the direction the whales are traveling, the front of the boat generally is the first to see them. However, that being said, there really is not a bad spot on the boat for whale watching. I don't particularly like fighting people for a spot, so the top deck was nice for me, because no children were allowed and, again, it was pretty windy, so there wasn't too many people up there.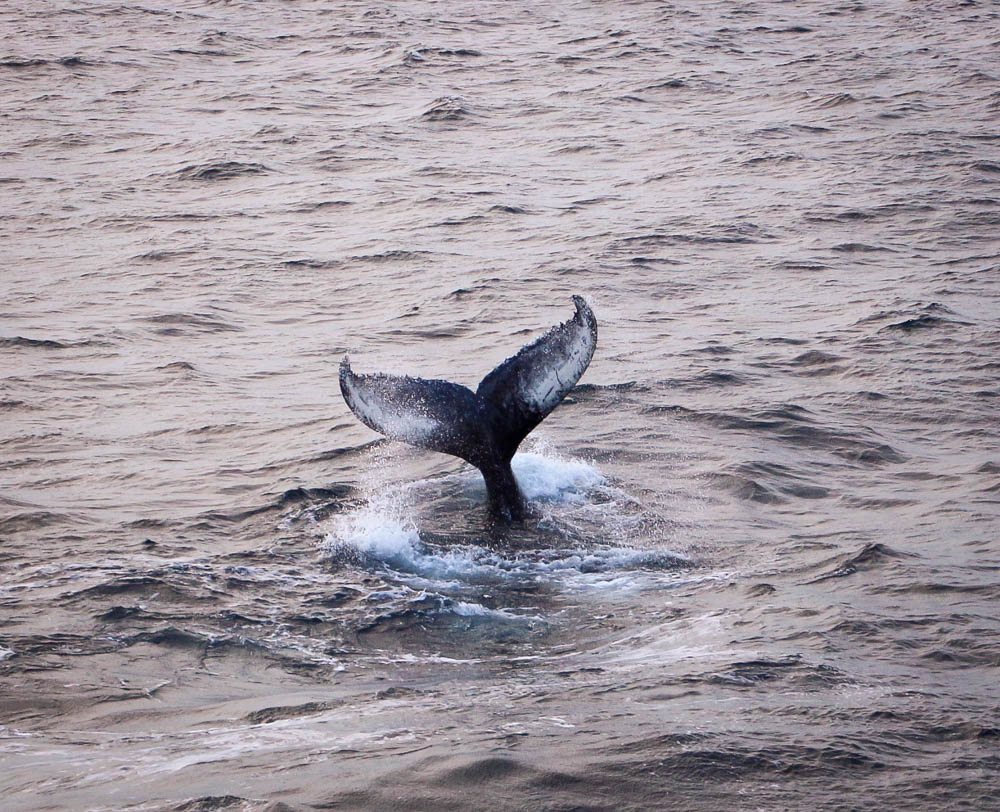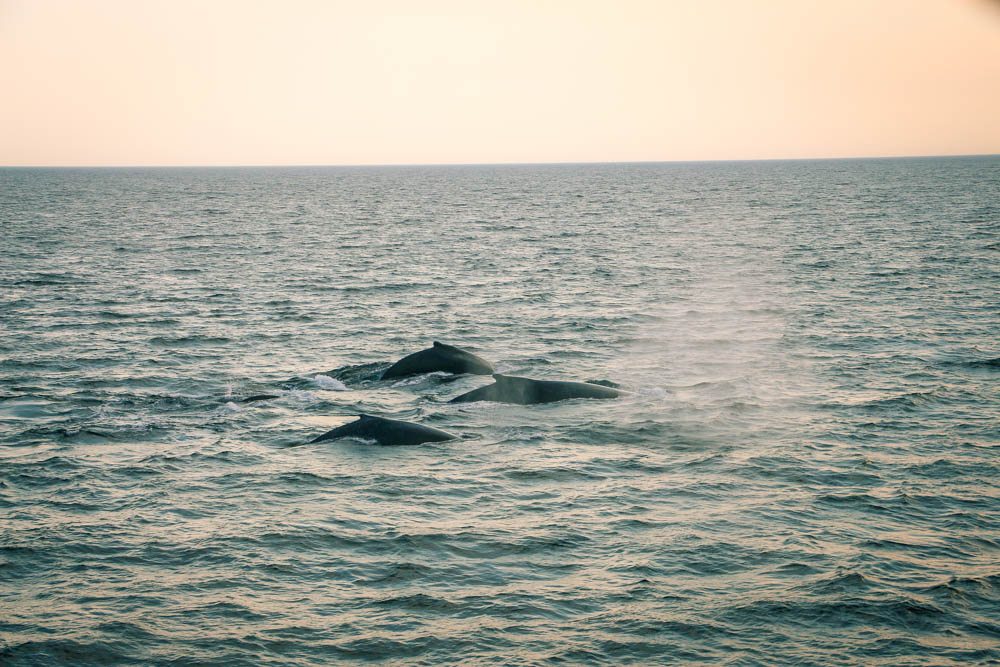 I have so many whale photos I am going to have to break them down into photo galleries…so, it doesn't take you hours to go through this post, haha. For the first photo gallery I will show you all of my "whale tail" shots. And then the next one I'll show some more of the babies' full breaches. (Just click on the photos to make them larger.)
"Whale Tail" Photo Gallery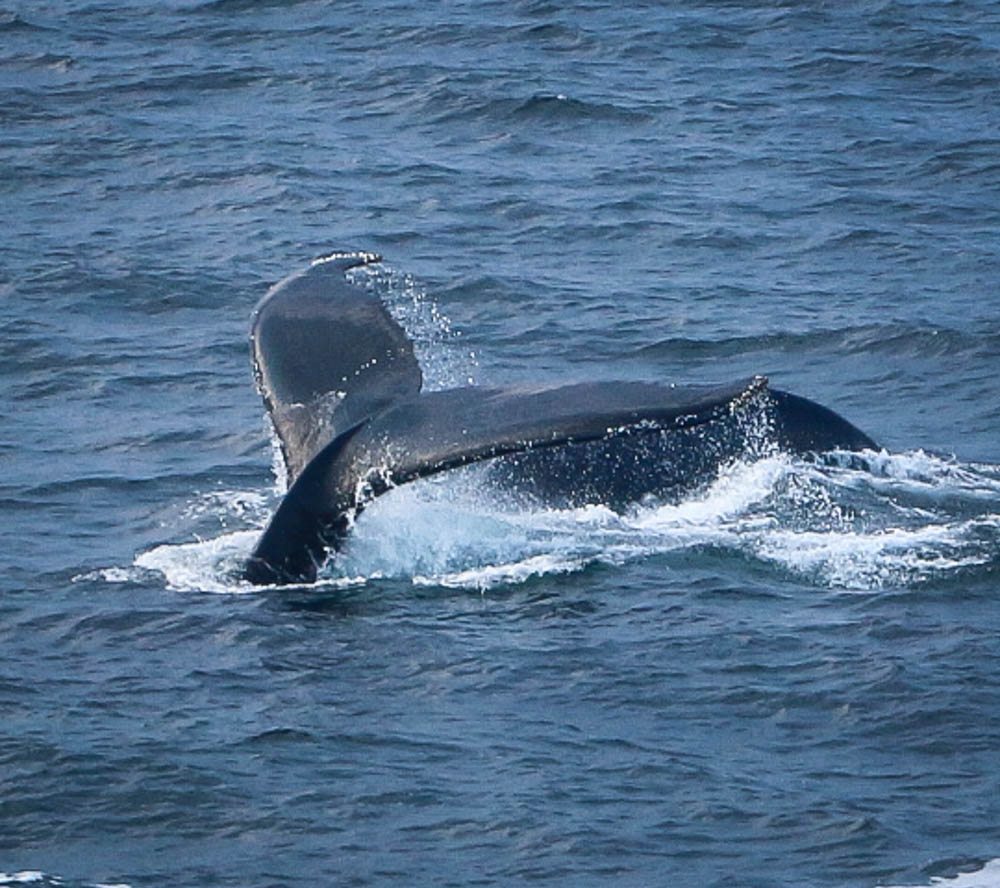 "Full Breaches" Photo Gallery
I also enjoyed when the whales would "wave." So, I have to share a couple photos of that as well.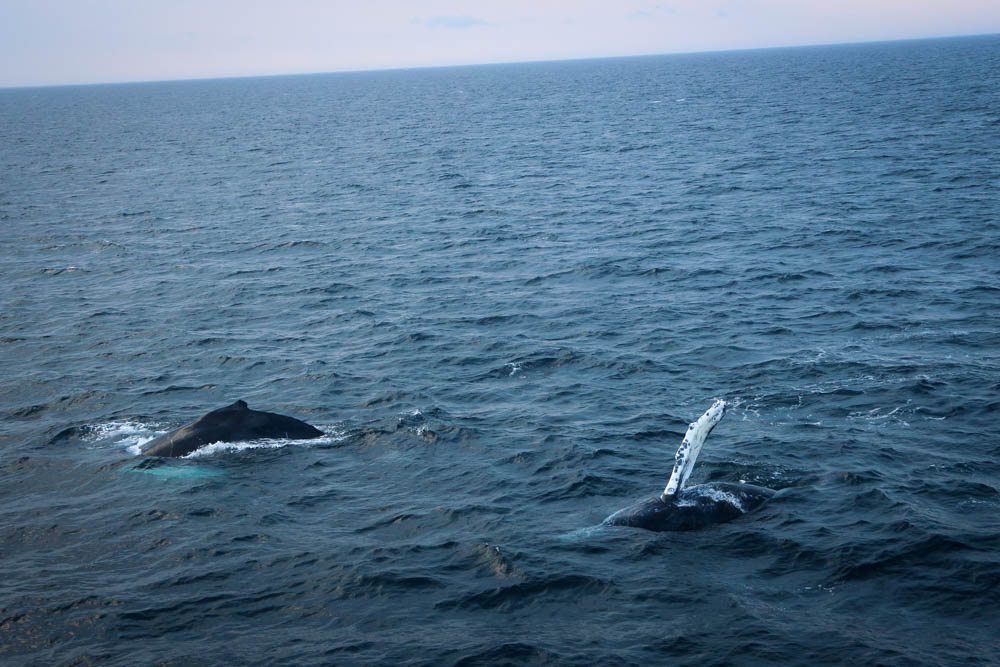 My husband and I did the last whale watching tour of the day, because we wanted to be able to see the sunset on our way back. We were not disappointed! The trip back to the dock was a little chilly, but we had such beautiful views. I'll end the post with a couple shots of the sunset and a lighthouse we passed that was just gorgeous.
If you would like more information on Hyannis Whale Watcher Cruises, click here. Has anyone else ever been whale watching? If so, how did you enjoy it? Let me know in the comments!