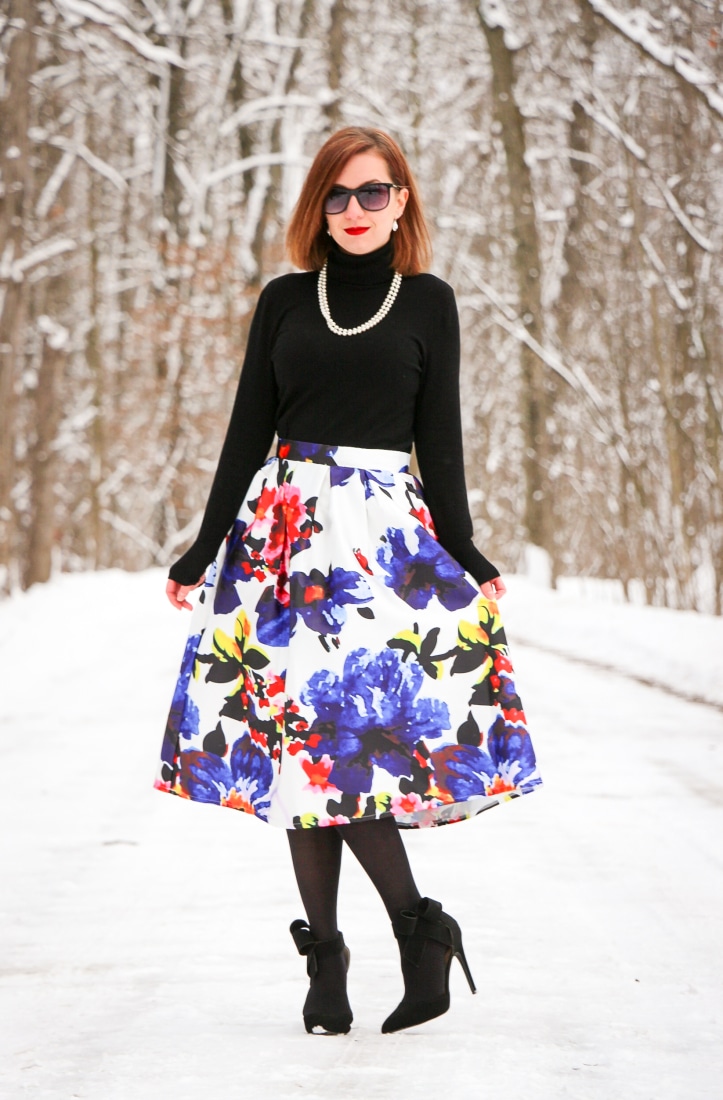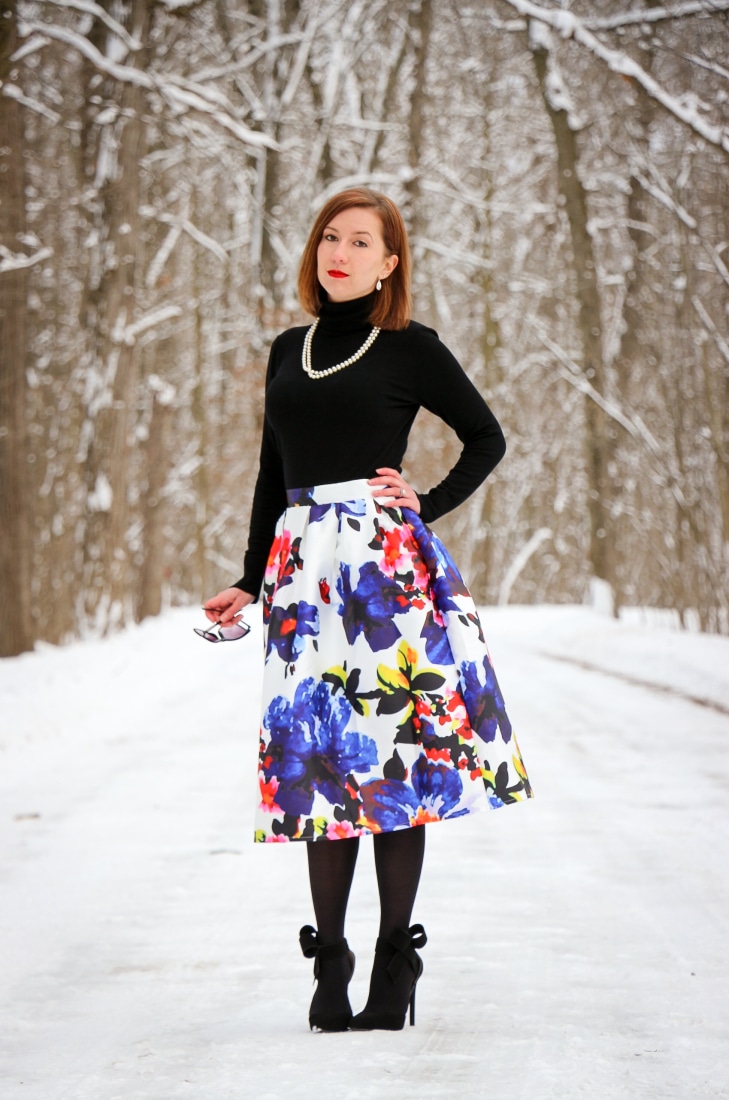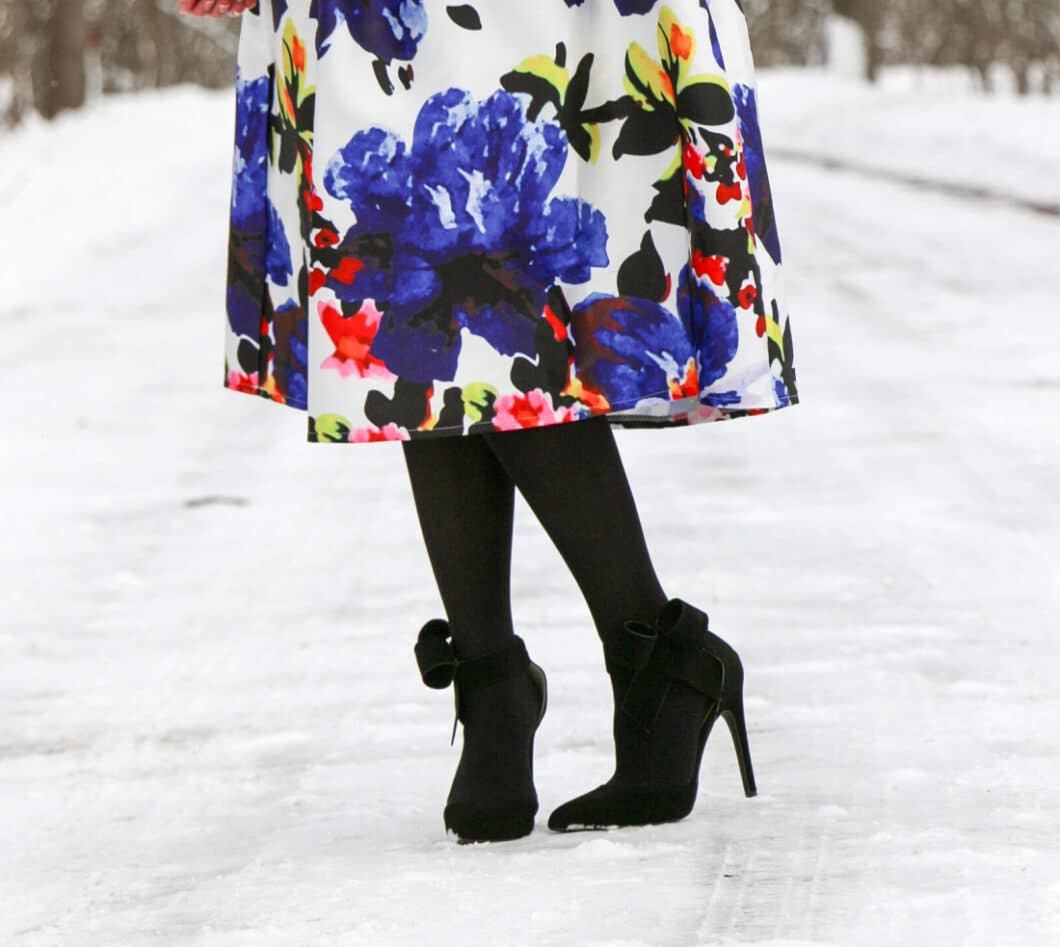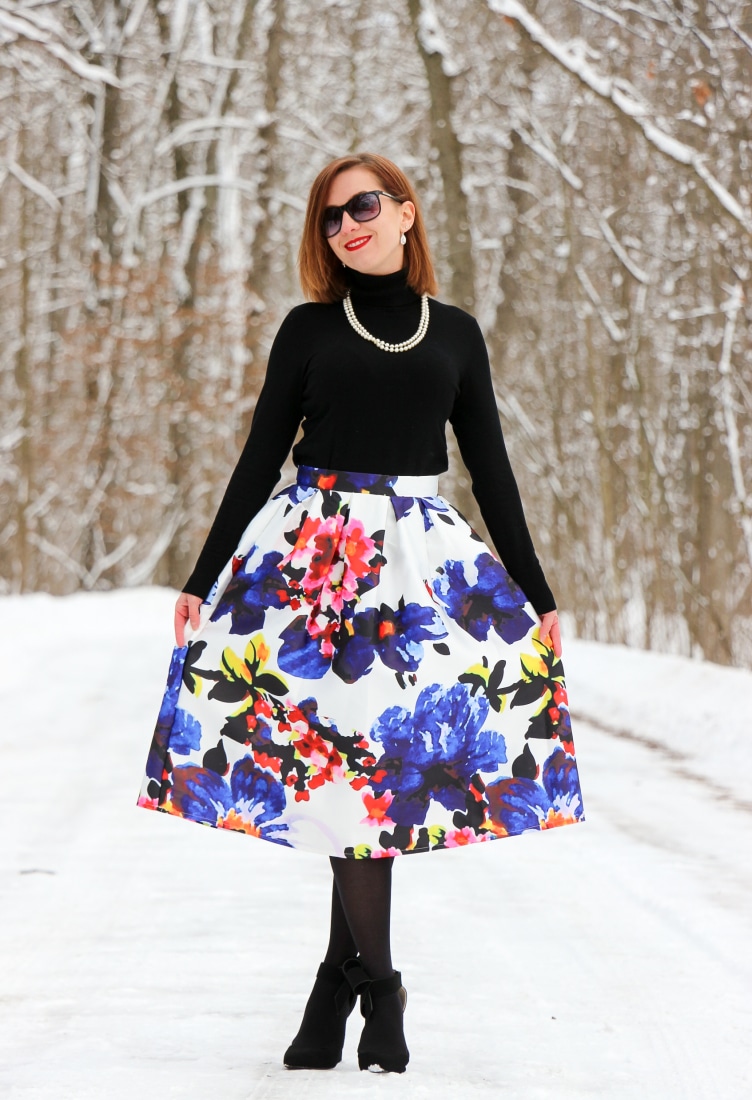 Shop the look:

Inspiration can come from the most unlikely places. And such was the case with this outfit. I had spent the majority of last week sick and in bed with the plague (at least that's what I think it was)…and because of this, I managed to watch the entire season of American Horror Story: Coven.
I expected to enjoy the series, but I didn't expect to find so much style inspiration! Every single lady (or should I say witch?) in this show was impeccably dressed in their own unique way. However, I really took a liking to Cordelia Foxx's classy and polished style. In one of the final episodes she was rocking the outfit pictured below.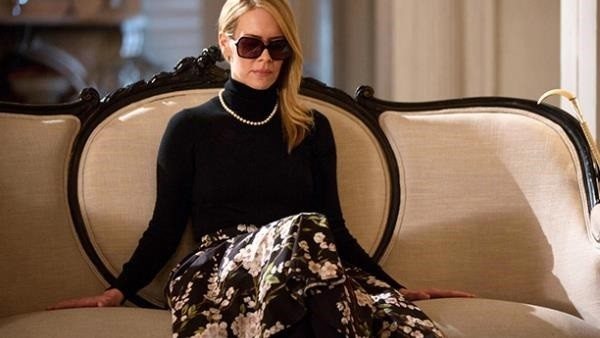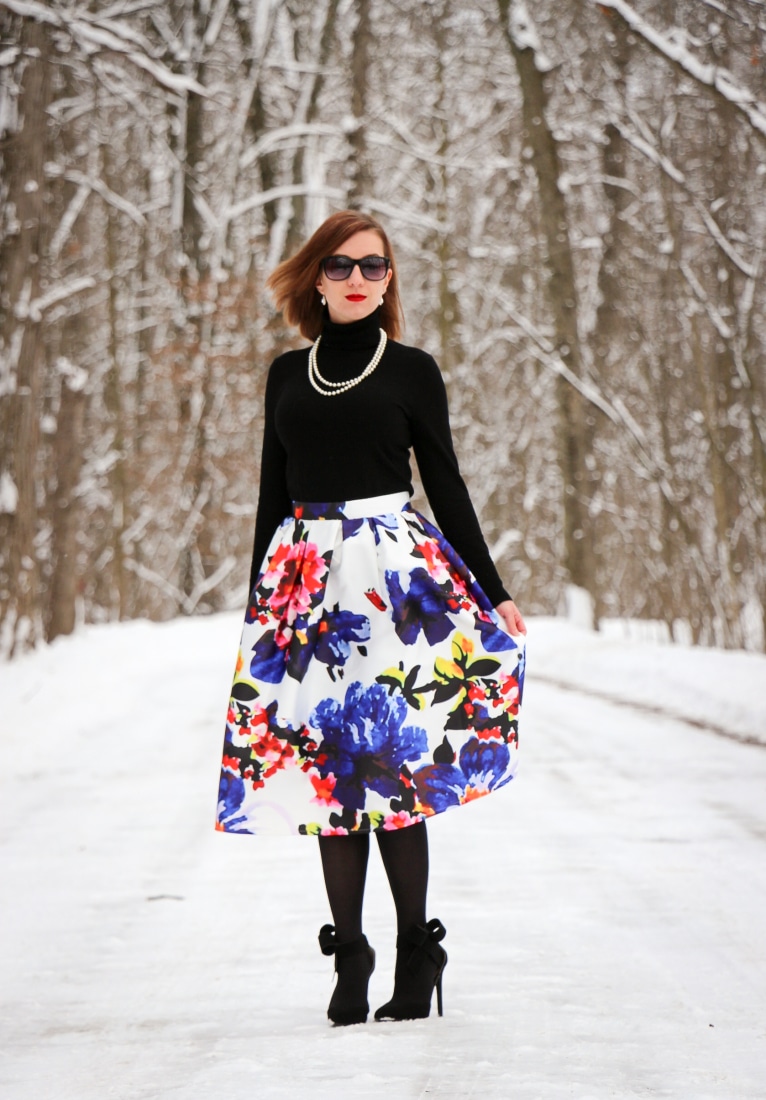 This really sparked some inspiration, because I had been wanting to break out my favorite floral midi skirt again. However, I had been struggling with how to style it…because the majority of my sweaters and winter tops are just not form fitting enough to balance out the volume of this skirt.
Fortunately, my mom had the perfect black turtleneck for me to borrow to complete my Cordelia look. While my floral skirt isn't the exact pattern as Cordelia's (and mine is $20ish from Shein, whereas Cordelia's is $1,000ish from Dolce & Gabbana)…I think it worked out just fine! This floral skirt from Shein is seriously my favorite piece in my closet, and I am so excited I can wear it in winter now! Thanks, Cordelia! 😉
Has anyone else watched American Horror Story: Coven? This was by far my favorite American Horror Story, so far. (Lots of girl power in this one!) And what was an unlikely place that sparked some creative outfit ideas for you? Let me know in the comments!
Where to find it:
Skirt: Shein (Also available on ChicWish)
Turtleneck: Mom's closet (Similar here)
Heels: c/o* Pink Basis (Sold out. Similar here.)
Tights: c/o* Kushyfoot
Sunglasses: Old (Similar here)
Check out the awesome drawing my friend Jen from Dressing With Class did of this outfit! How cool is this??
*c/o = courtesy of, meaning the company gave me this product to be used on my blog, and I did not pay for it. All opinions are my own, and I am not being compensated for a positive review.