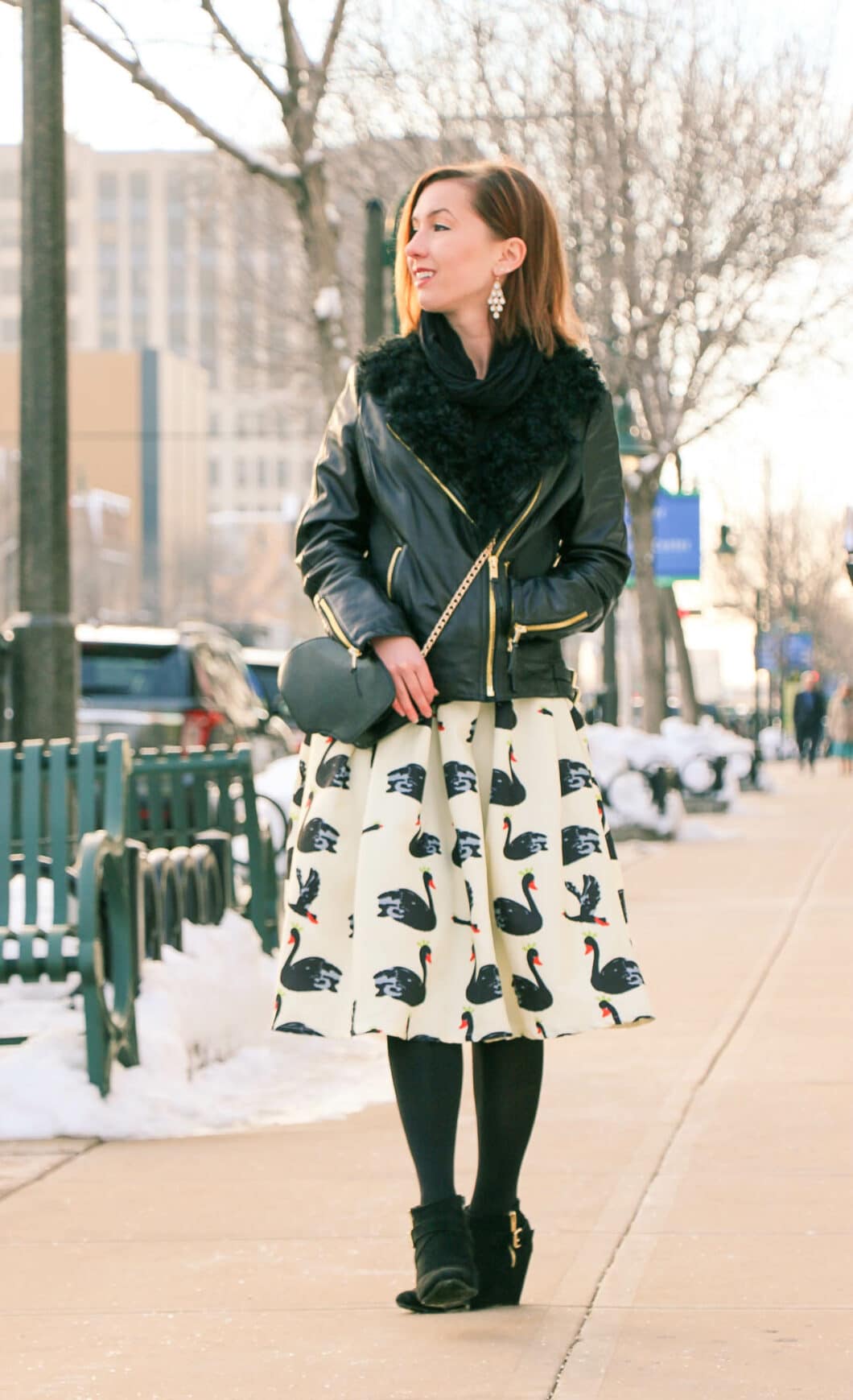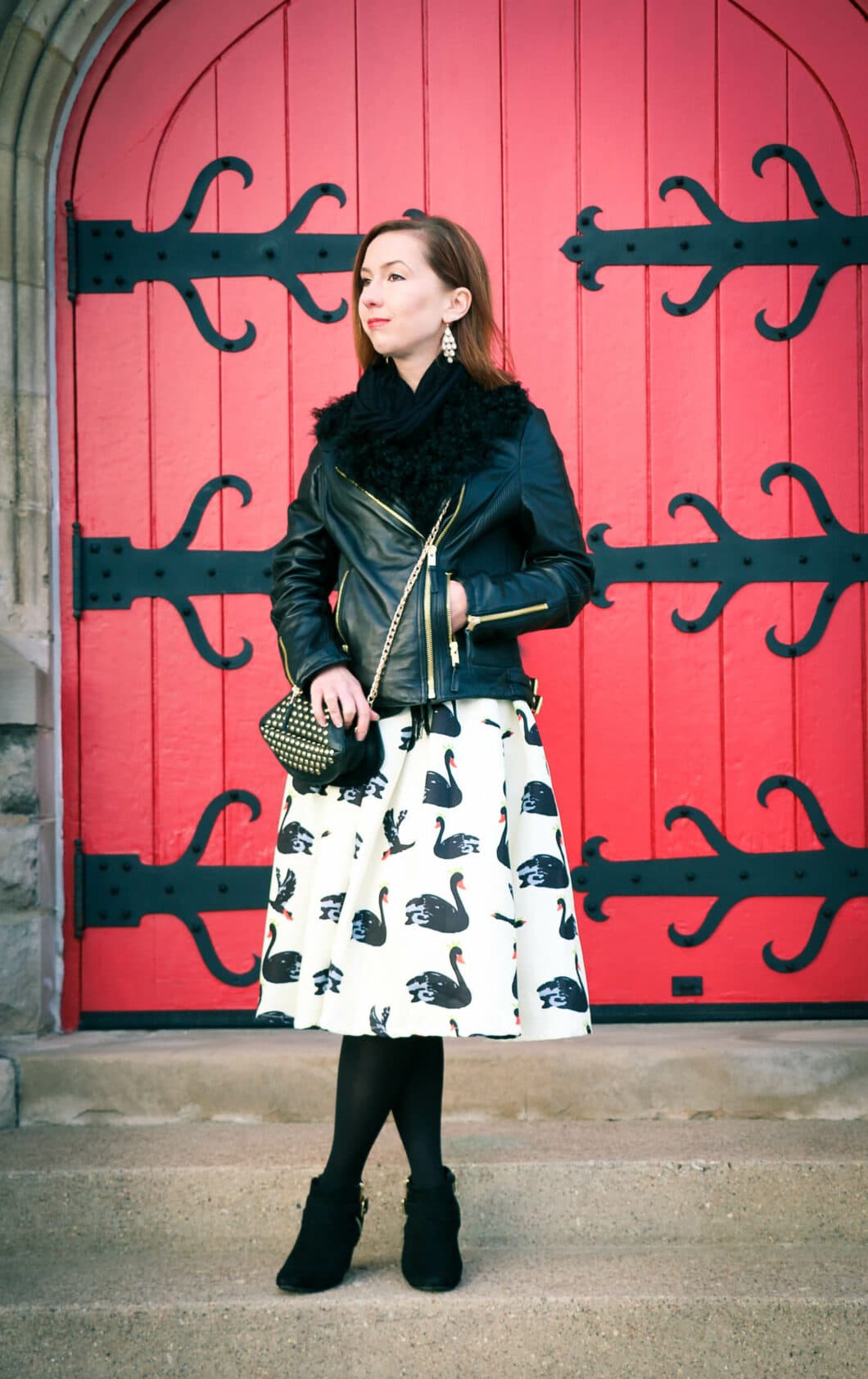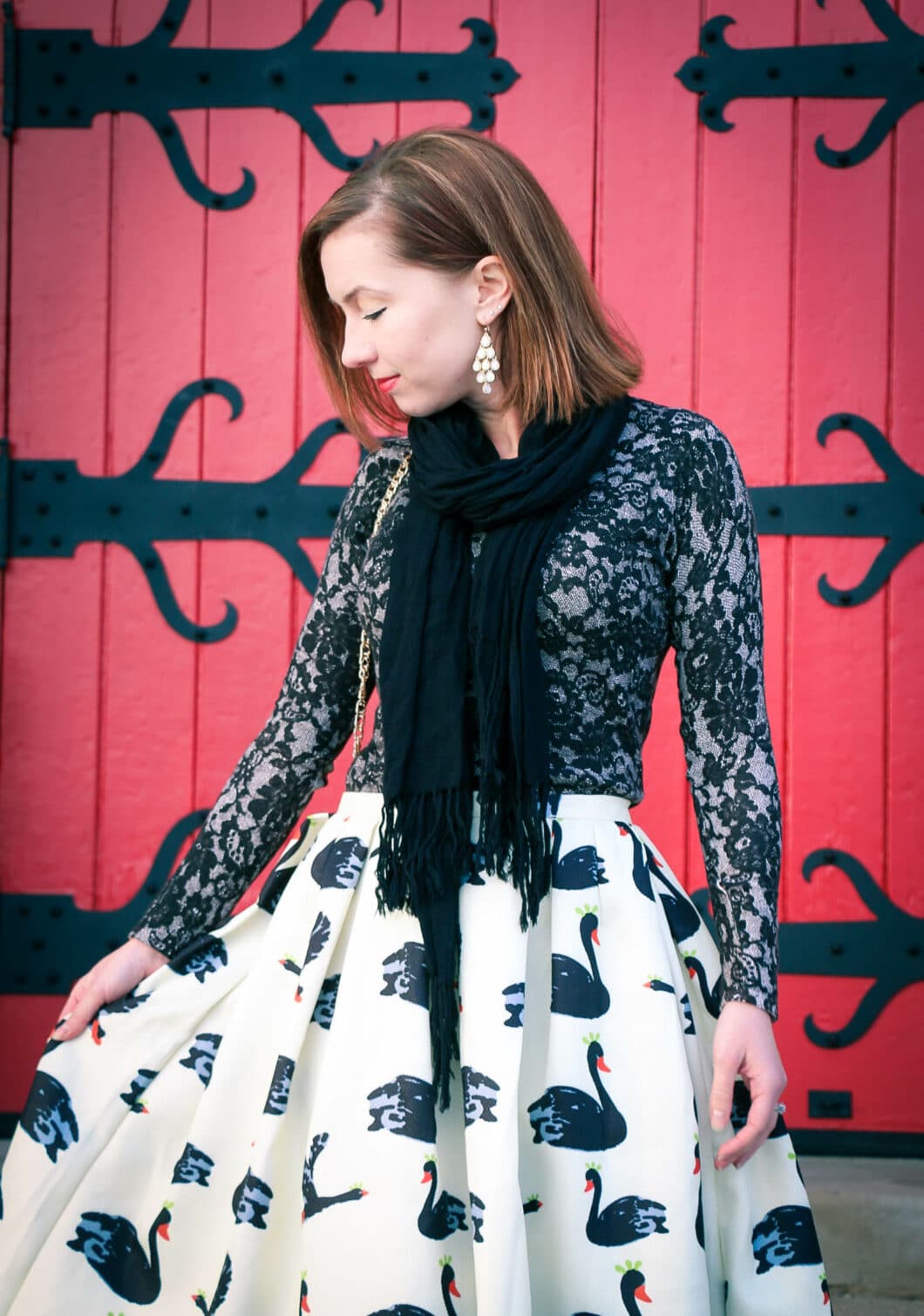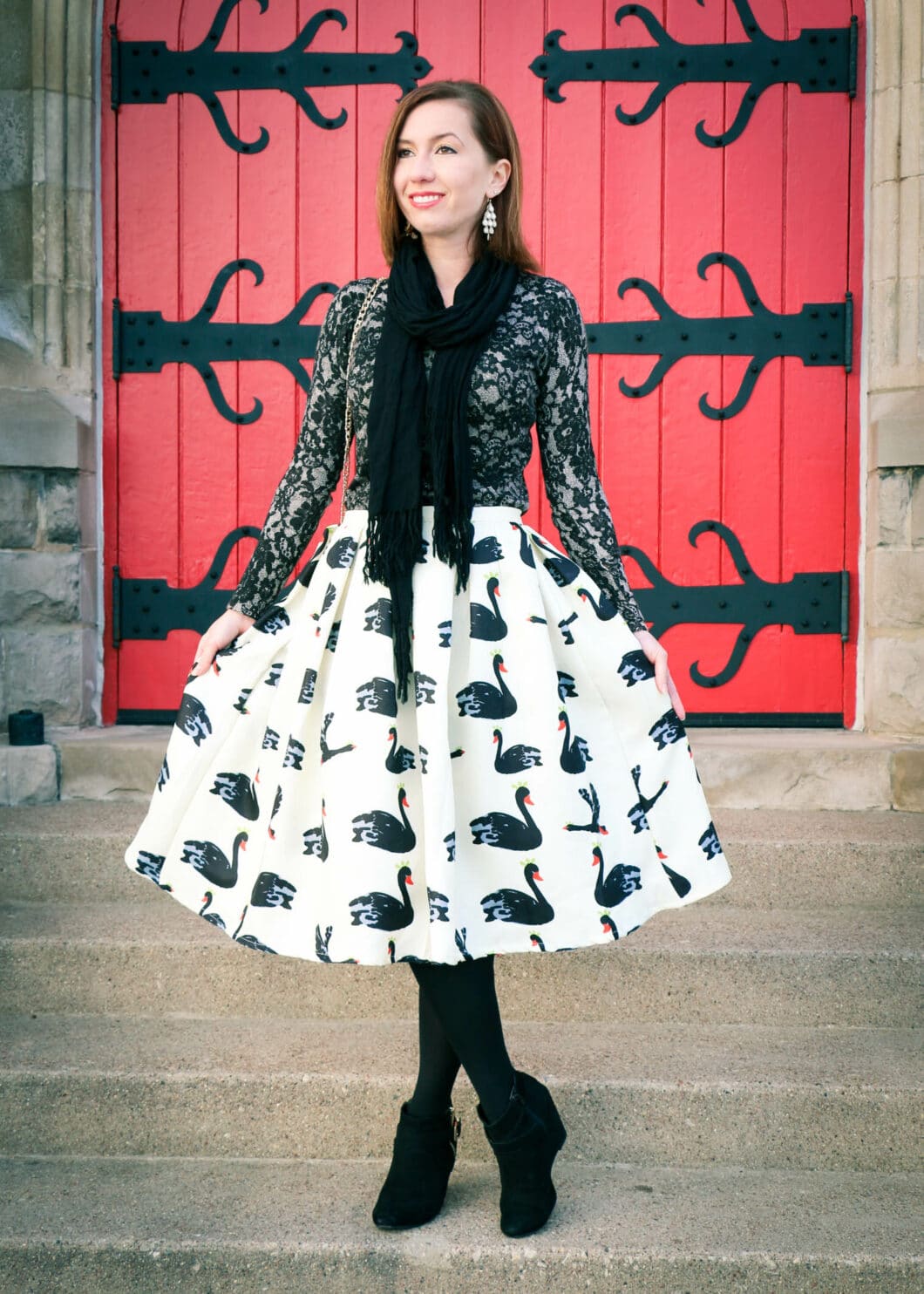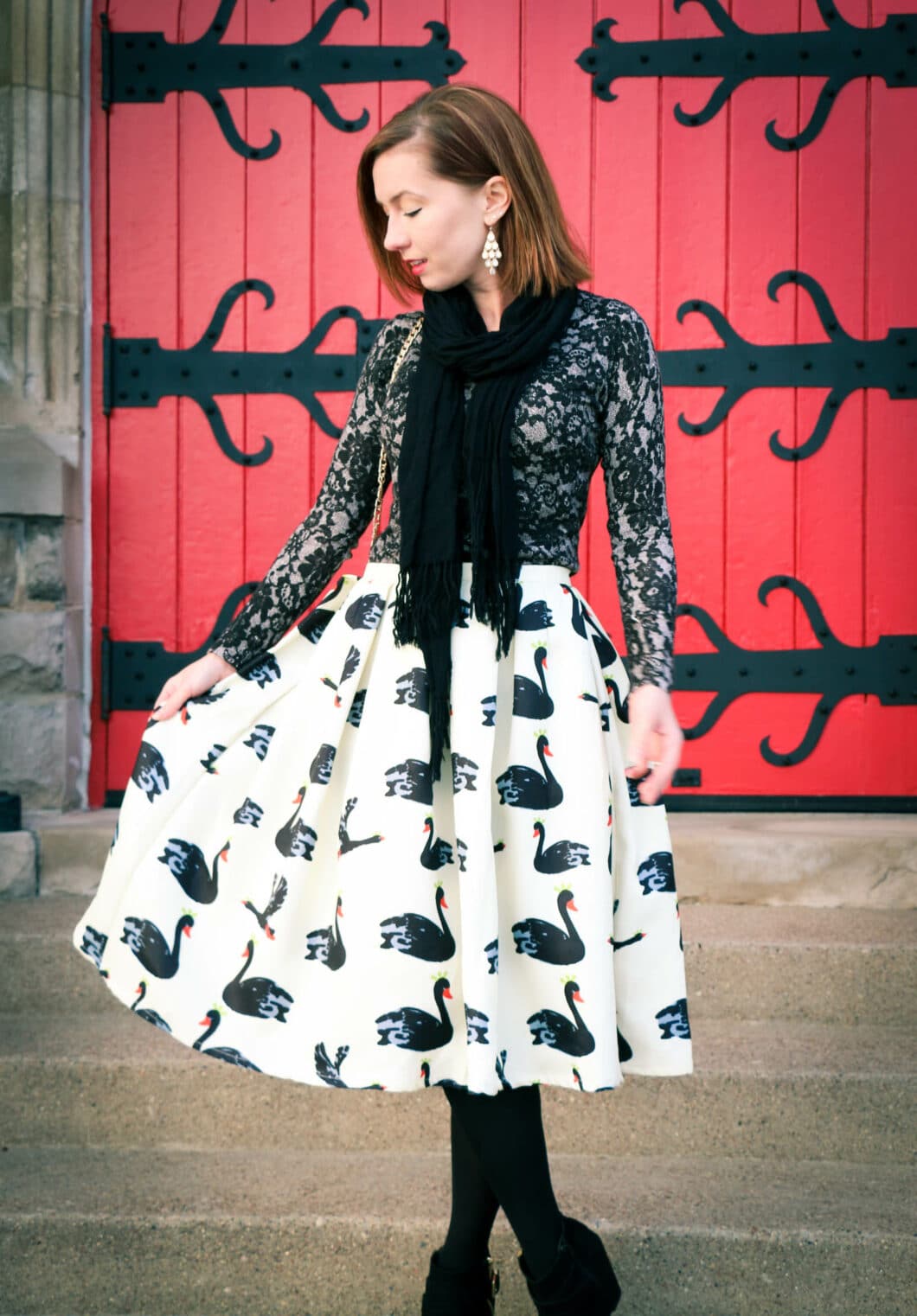 Shop the look:

As you may have noticed, I have a bit of an addiction. I can't stop wearing midi skirts…especially midi skirts from Shein. Seriously, if I had to pick one outfit to wear for the rest of my life, it would involve a formfitting top and this black swan midi skirt. I would choose this one above the rest, just because it is the most unique out of all my skirts…and it's also one of the most comfortable. (My floral midi skirt would be a close second, but the fabric is a bit stiff to have to wear it every single day..haha.)
There are so many midi skirts on my wishlist right now…it's taking so much self control not to buy them all. Haha. It's especially hard when all the prices are roughly $20…I can justify that pretty easily! And, in my opinion, you can safely wear a midi skirt for just about every occasion.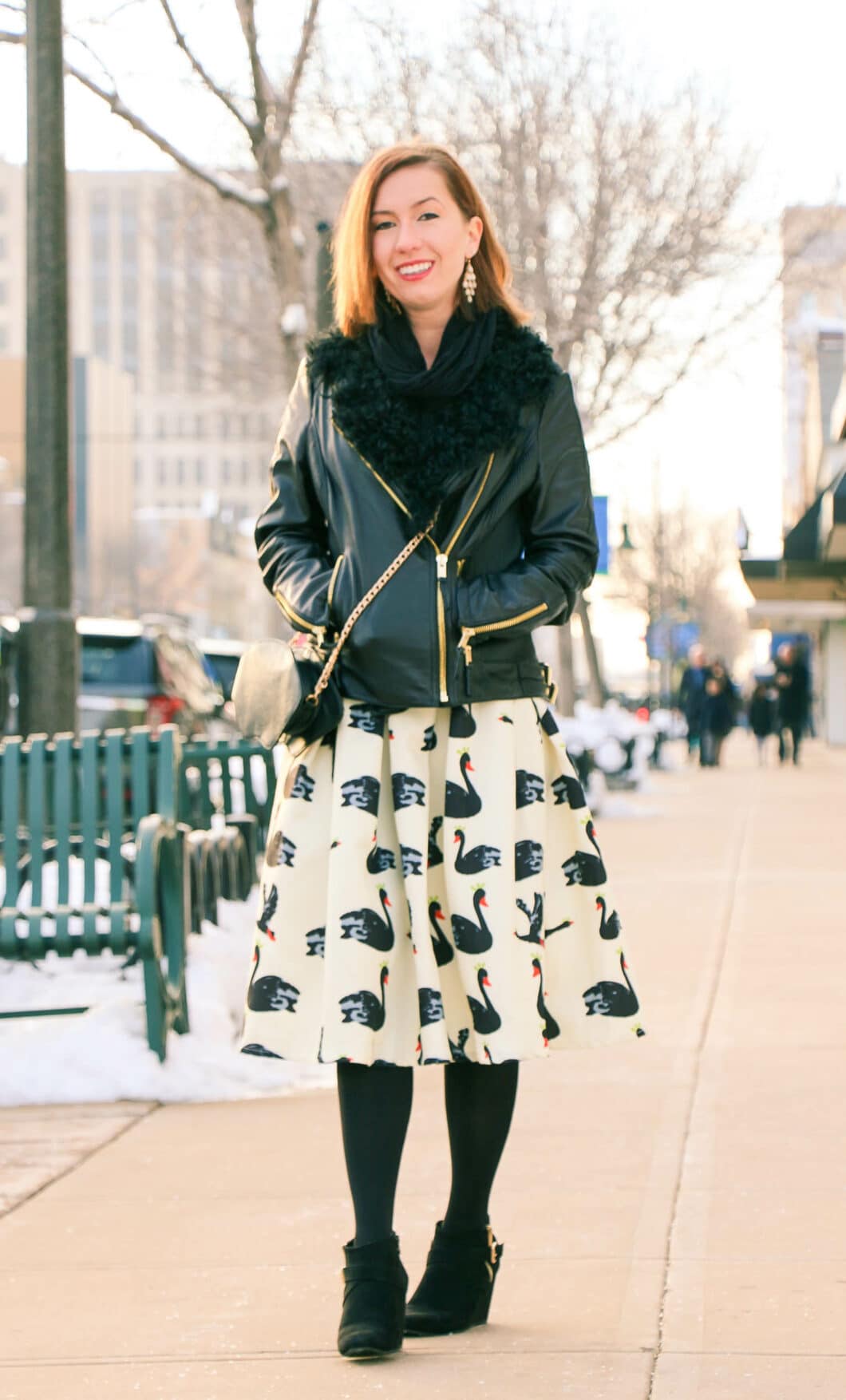 Sorry for being too big of a baby to take my jacket off for some of these photos. It was chilly that day…but not that bad. I don't know what my problem was, but oh well, at least the jacket matches!
And I was wearing this outfit for meeting our friends at a Mexican restaurant in downtown Appleton. If you ever find yourself in the Appleton area…Antojitos is an awesome spot to grab some yummy, unique Mexican food in a really fun atmosphere. I would like to go back tonight to celebrate National Margarita Day, haha. I didn't try any of their margaritas while I was there, but they certainly looked incredible!
Will anyone else be participating in National Margarita Day? Haha. And are there any other midi skirt addicts out there? Let me know in the comments!
Where to find it:
Leather jacket: c/o* Wilsons Leather
Skirt: Shein
Scarf: Express (similar)
Top: Old (Similar here)
Booties: Target
Earrings: Target (Sold out. Similar here.)
Tights: c/o* Kushyfoot
Purse: c/o* DealSale (Reminder: this is an app you have to download.)
*c/o = courtesy of, meaning the company gave me the product to be used on my blog, and I did not pay for it. All opinions are my own, and I am not being compensated for a positive review.