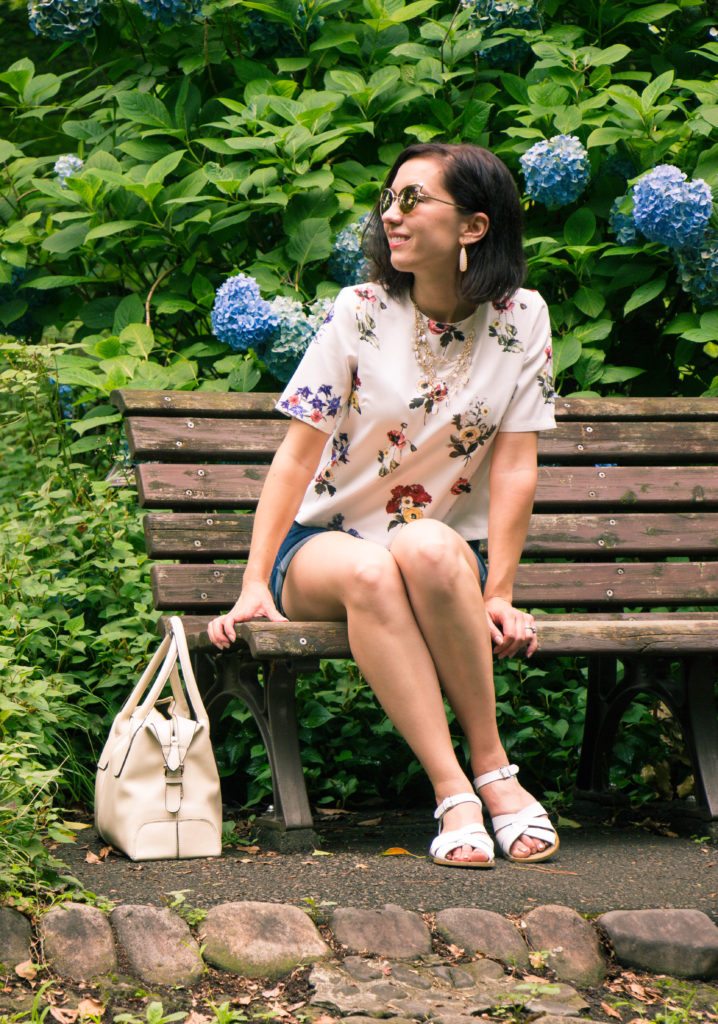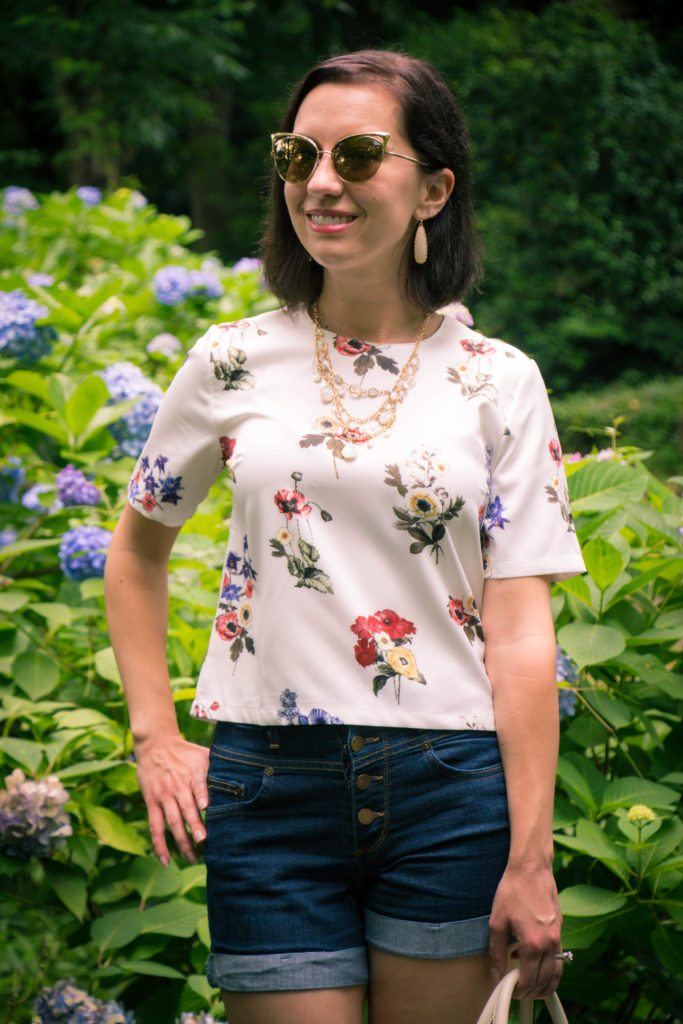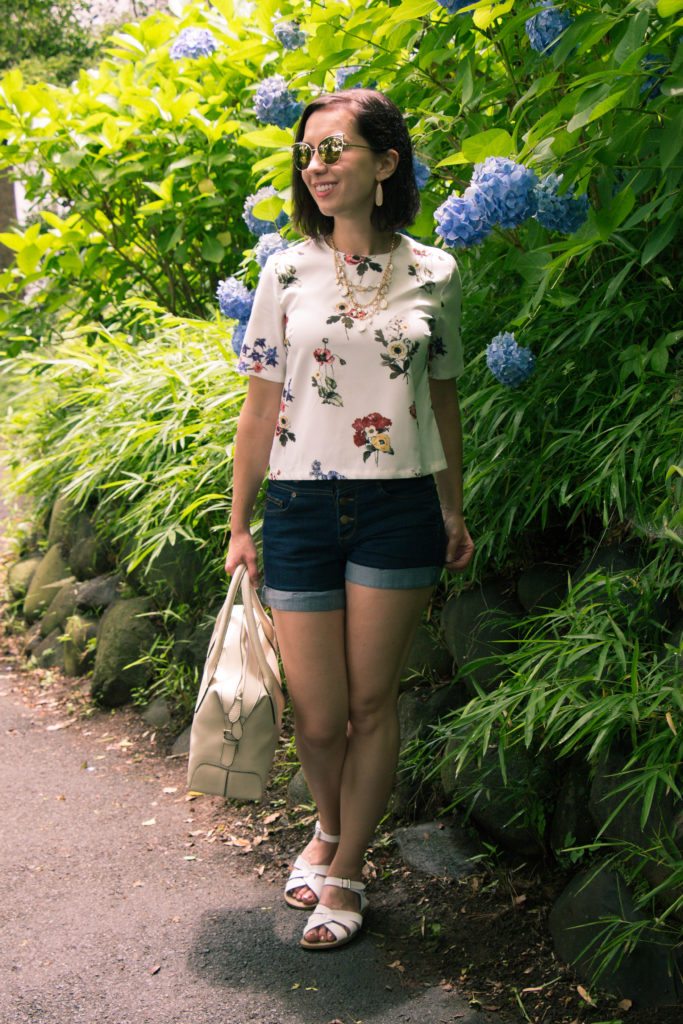 Crop Top c/o* | Shorts | Sandals | Sunglasses (similar) | Bag (similar)
I have been working up the courage to wear a crop top for years now…and I've finally taken the plunge! But thanks to my lovely high-waisted shorts and midi skirt collection that I've been adding to over the years… I don't actually have to show skin unless I want to. As you can see with this outfit, I'm not really showing my midriff, unless I'm reaching for something. (I did have a little skin showing when I was hanging on in the subway, other than that, no one saw my belly.)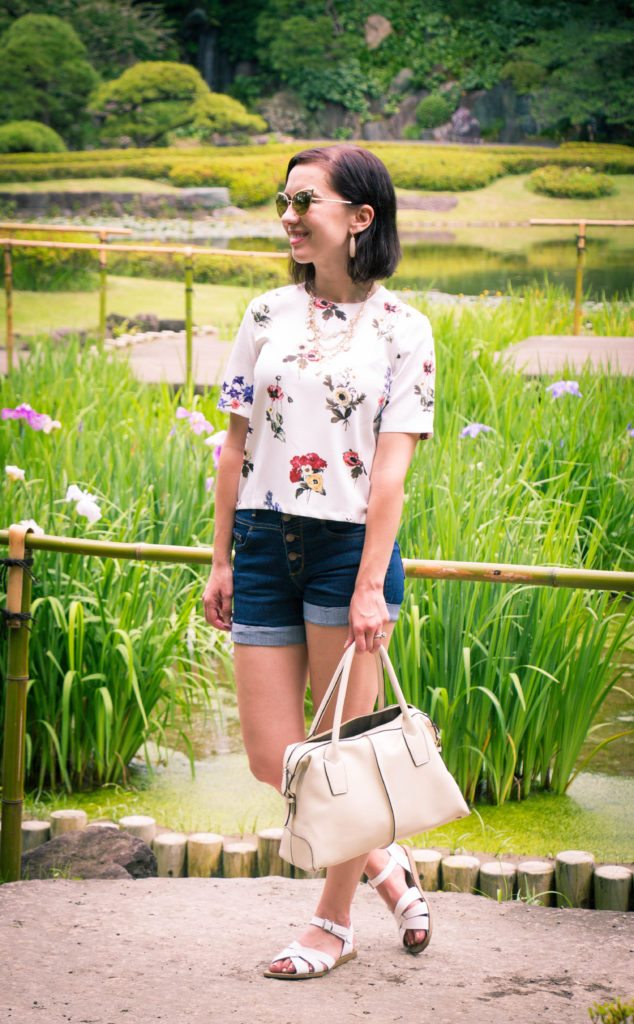 This crop top might be the first online find of all time (for me), that looks better in person than it did on the site. It's really inexpensive, so I wasn't expecting much for quality. However, I was pleasantly surprised when I opened this package. This top is so silky and elegant looking in person. I absolutely love it. Even my husband kept remarking on how cute this top was. (And if you remember, he's now numb to my outfits. Haha.)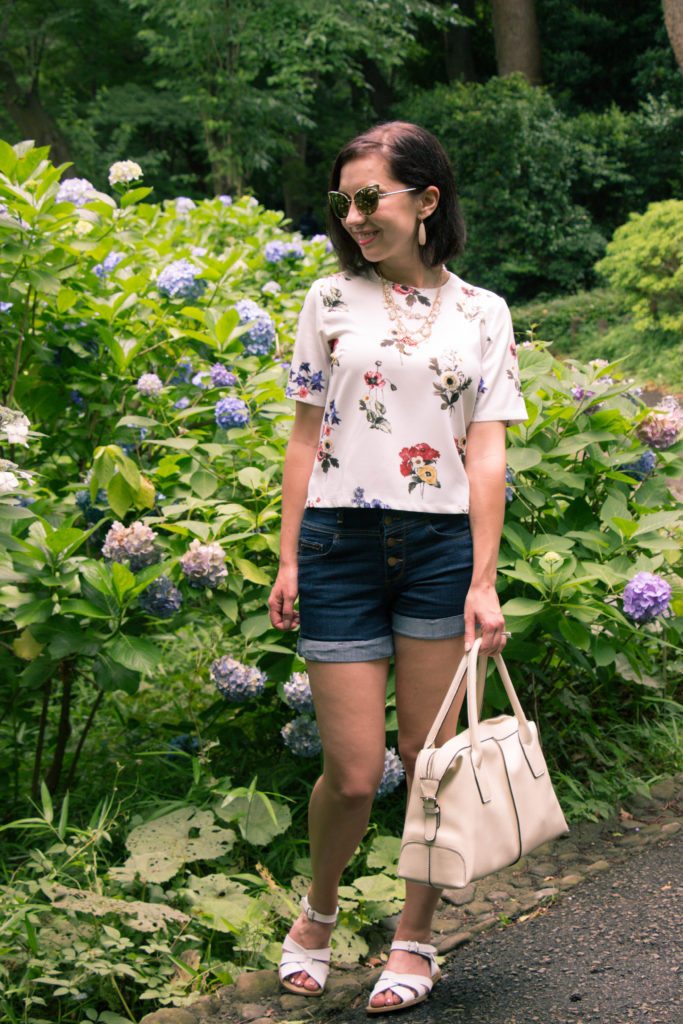 The day I wore this outfit it was so darn humid I was honestly getting a bit claustrophobic because it was hard to breathe in the thick air. I was really glad I'd finally worked up the courage to wear this top because it was perfect for a day of sweating my rear end off, haha.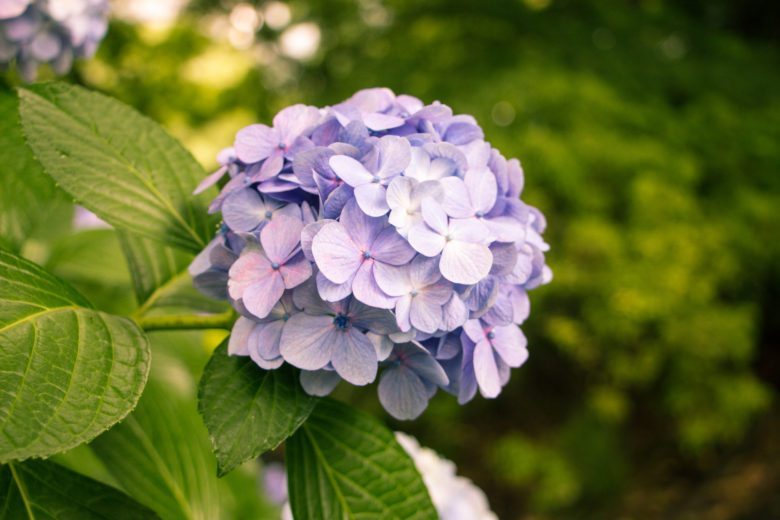 And if you're wondering where I am in these photos, I'm actually in the Imperial Gardens. Floral for the Imperial Gardens… very original, right? Haha. They were really beautiful, and I'll be showing more photos of the gardens and the Imperial Palace tomorrow!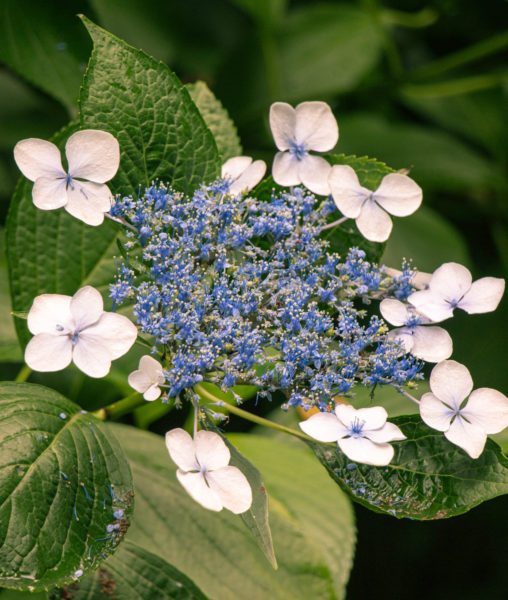 And sorry if you're sick of seeing my Salt Water Sandals. When I packed to live abroad I only brought a few pairs of shoes with me that would be versatile and comfortable to walk all day in. My Salt Water Sandals made the cut.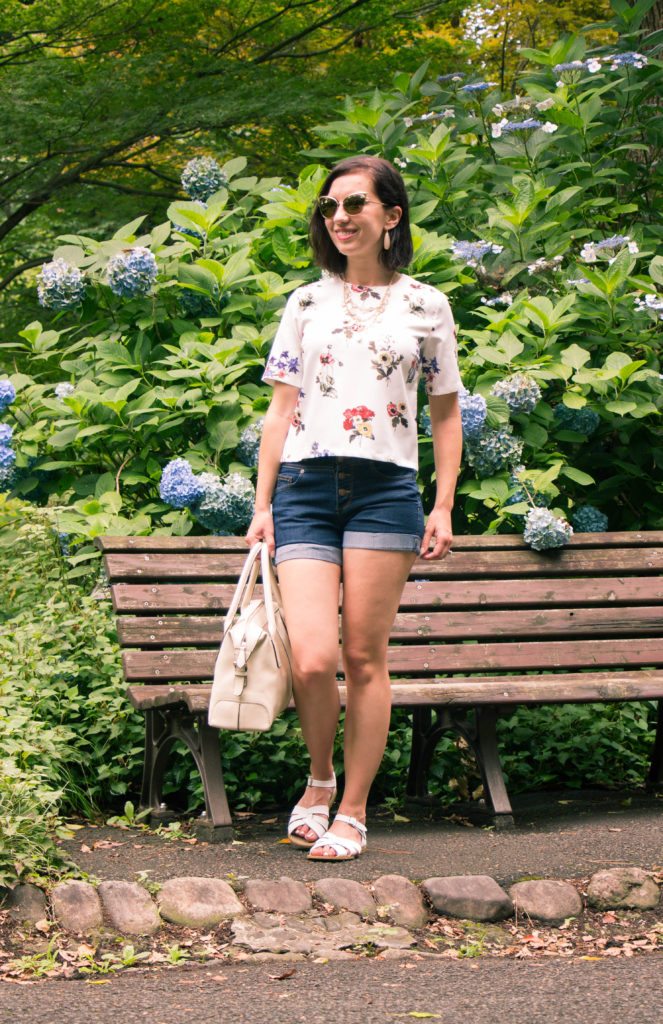 These are also the only pair of shorts I packed too. So, you haven't seen the last of these either! (Sorry!) They made the cut because they're the only pair of shorts I feel comfortable wearing…as they're not terribly short and they're not always giving me a wedgy, like all my other shorts!
What do you guys think of crop tops? And what shoes would you pack to live abroad? Let me know in the comments!
Where to find it:
Crop Top: c/o* Shein
Shorts: ModCloth
Sunglasses: Old (Similar here)
Sandals: Salt Water
Purse: c/o* IfChic (Sold out. Similar here.)
*c/o = courtesy of, meaning the company gave me the product to be used on my blog, and I did not pay for it. All opinions are my own, and I am not being compensated for a positive review.