It seems as though we are always dealing with snow and cold in Wisconsin, so, being crazy for cardigans is a bit of a given. I would venture to say the majority of us gals living in the cold have a whole closet full of cardigans, but probably not many of them look like this one.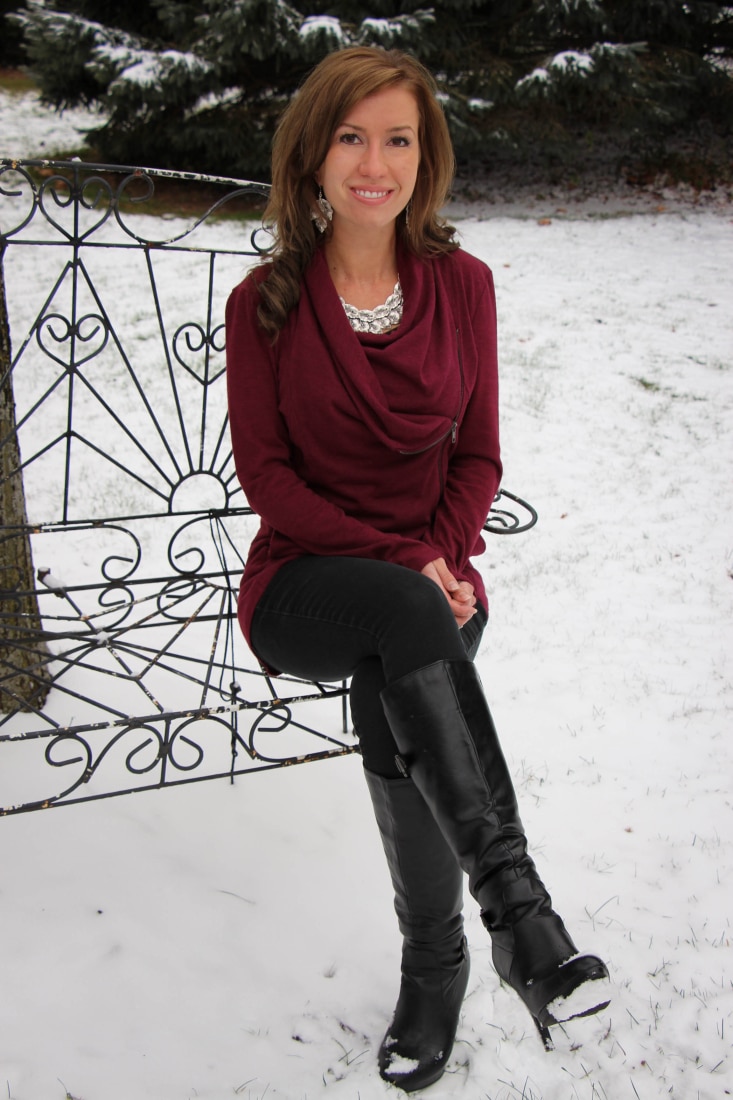 This cardigan is a beautiful color and has a unique design. It has an off-centered zipper, as well as a magnet near the right shoulder to hold the cardigan up if you choose (I'm using the magnet in my pictures). I've never seen anything quite like it. You can wear this cardigan a few different ways, which is fun (but I personally like the way I'm wearing it the best). I also love that this cardigan is nice and long, and it has pockets! Having somewhere to put my freezing hands is always a plus.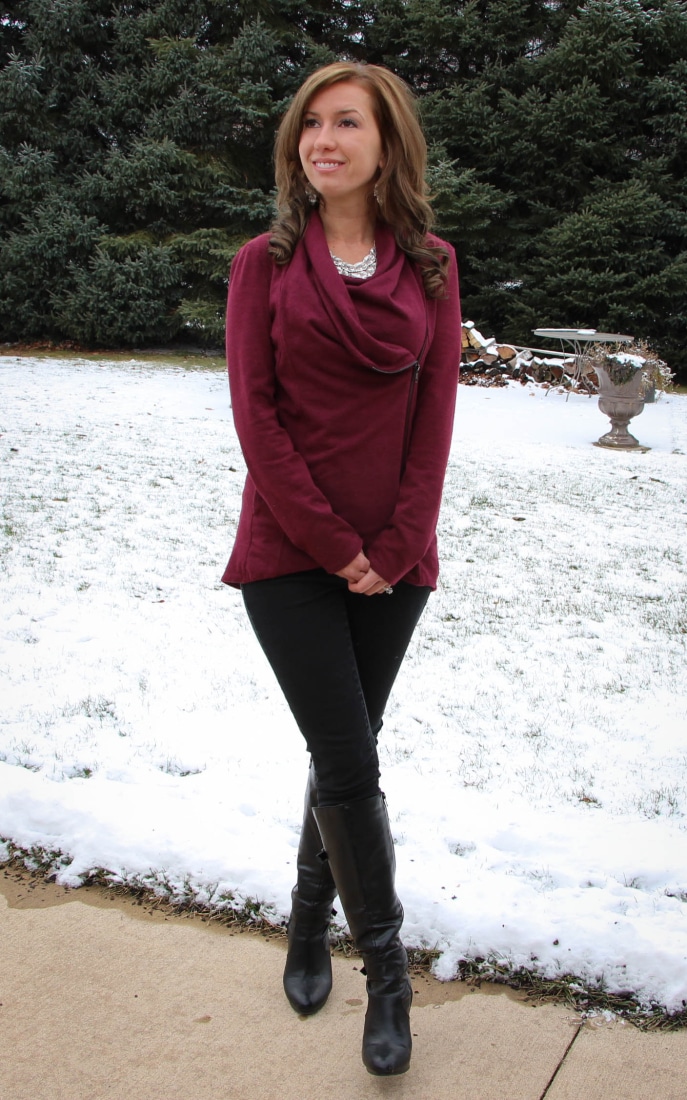 However, the pockets can also be a bit of this cardigan's downfall. They kind of make this cardigan "pucker out" around the bottom. At times, this cardigan fits a little goofy because of that.
The fabric this cardigan consists of is very warm. It was about 20 degrees out when we took these pictures, and this sweater did a pretty decent job of keeping me warm without a coat. The fabric is the tiniest bit scratchy, though. It's not terrible by any means, but something to be aware of. Oh, and it's dry clean only, which stinks. I would not risk this cardigan in the washing machine.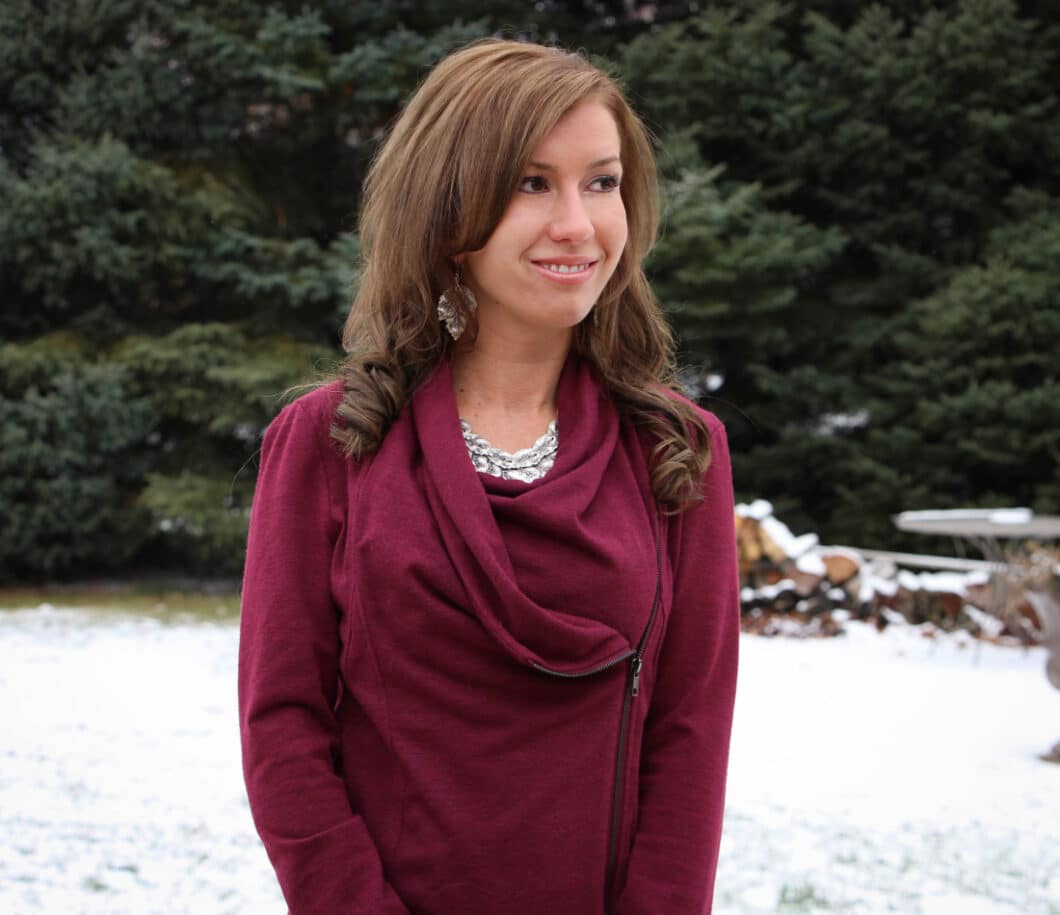 Overall, this is one of my favorite cardigans for around the holidays. I also bought this one when it was on sale, so I can easily overlook its little quirks.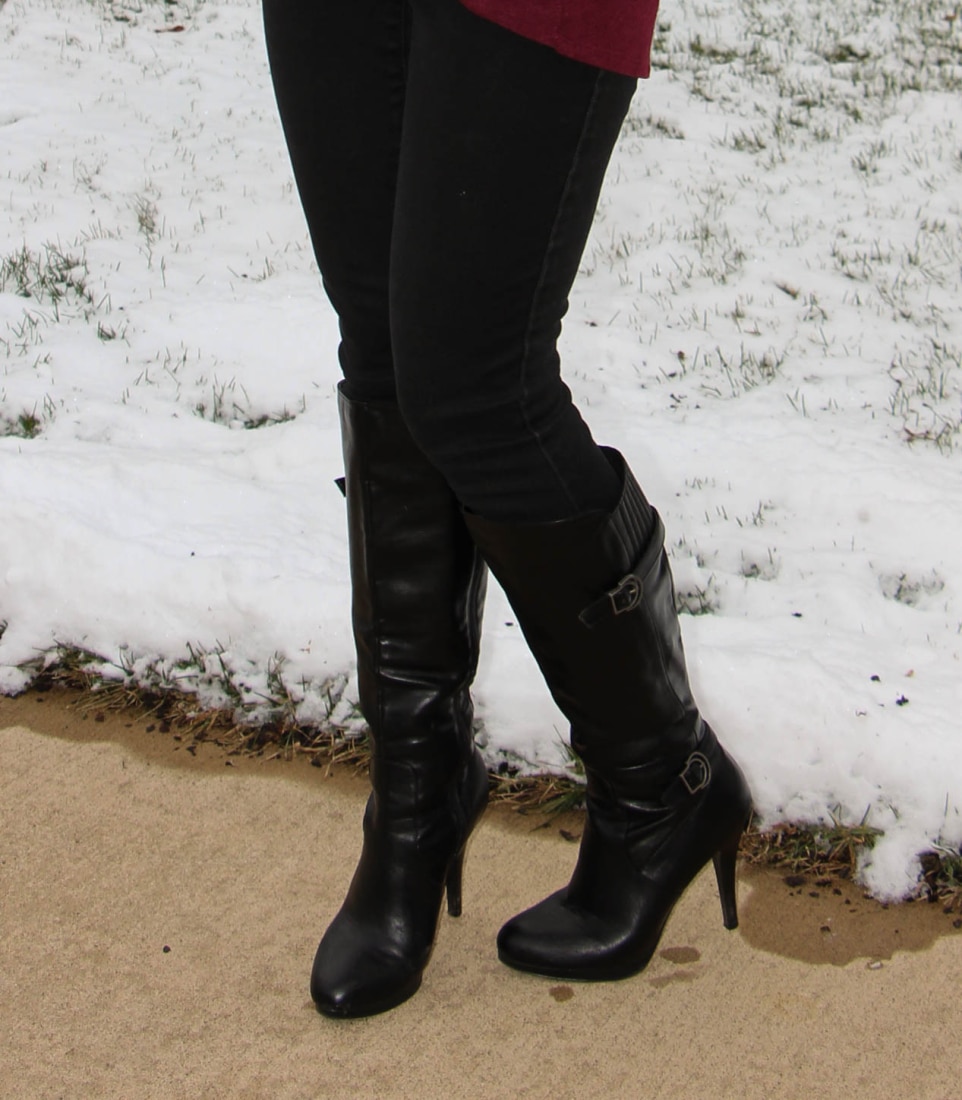 My boots are also a holiday staple for me. They go with a ton of outfits, they are dressy and even though they have a very intimidating heel… I don't have any problems walking in them! I wear these to holiday events all day and night, and my feet aren't in too bad of shape by the end of the night. Which is impressive for that high of a heel.
Where to find it:
Cardigan: ModCloth
Boots: Kelly & Katie from DSW (similar)
Jeans: Target
Necklace and Earrings: Jewelry store in Rome, Italy (But similar options here.)
*My sinus infection is still going strong! So, that's what the red nose, slightly bloodshot eyes and incredibly pale face is all about. I may be taking a little break from outfit posts until this clears up. I'll keep you guys posted.