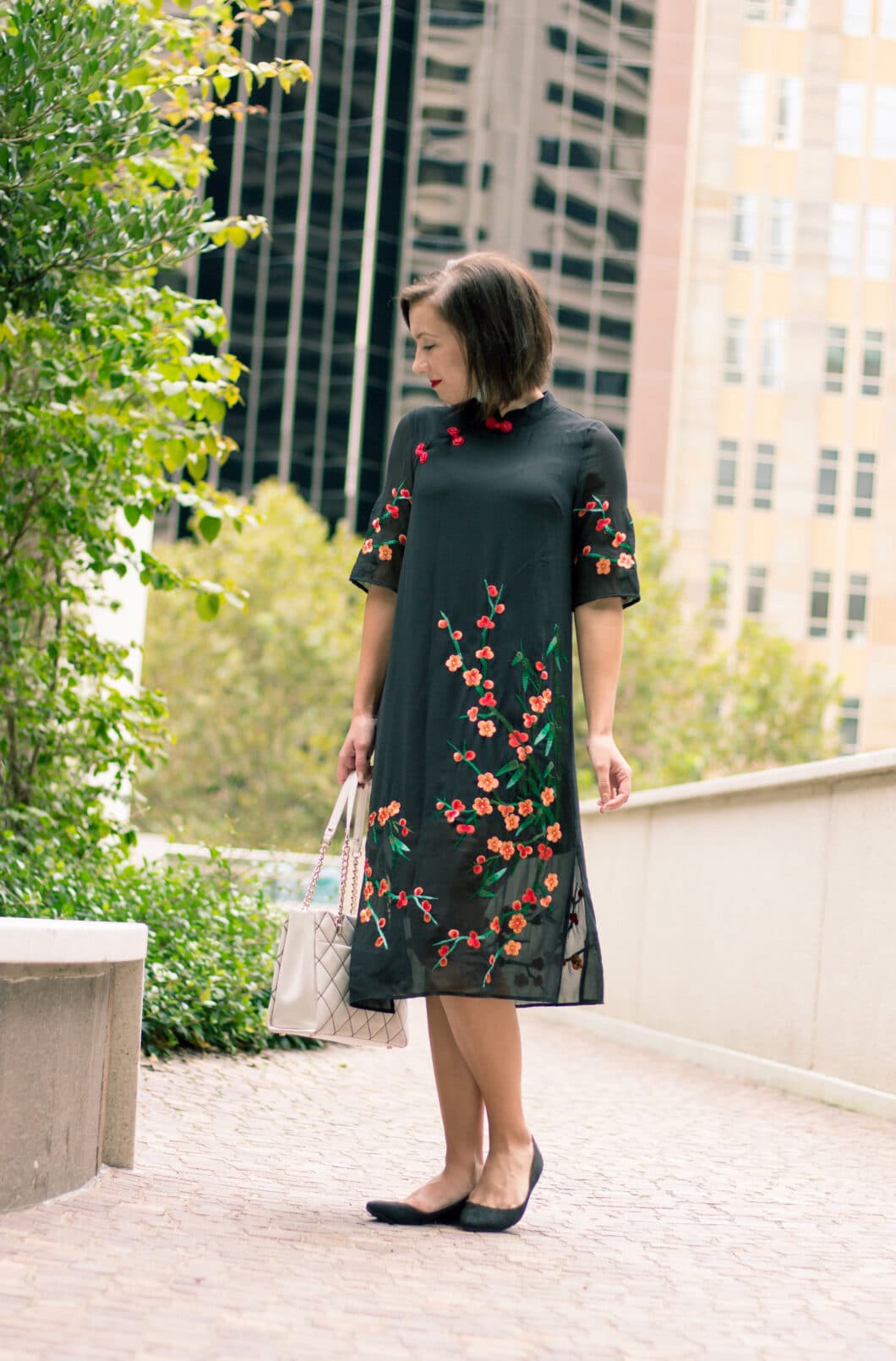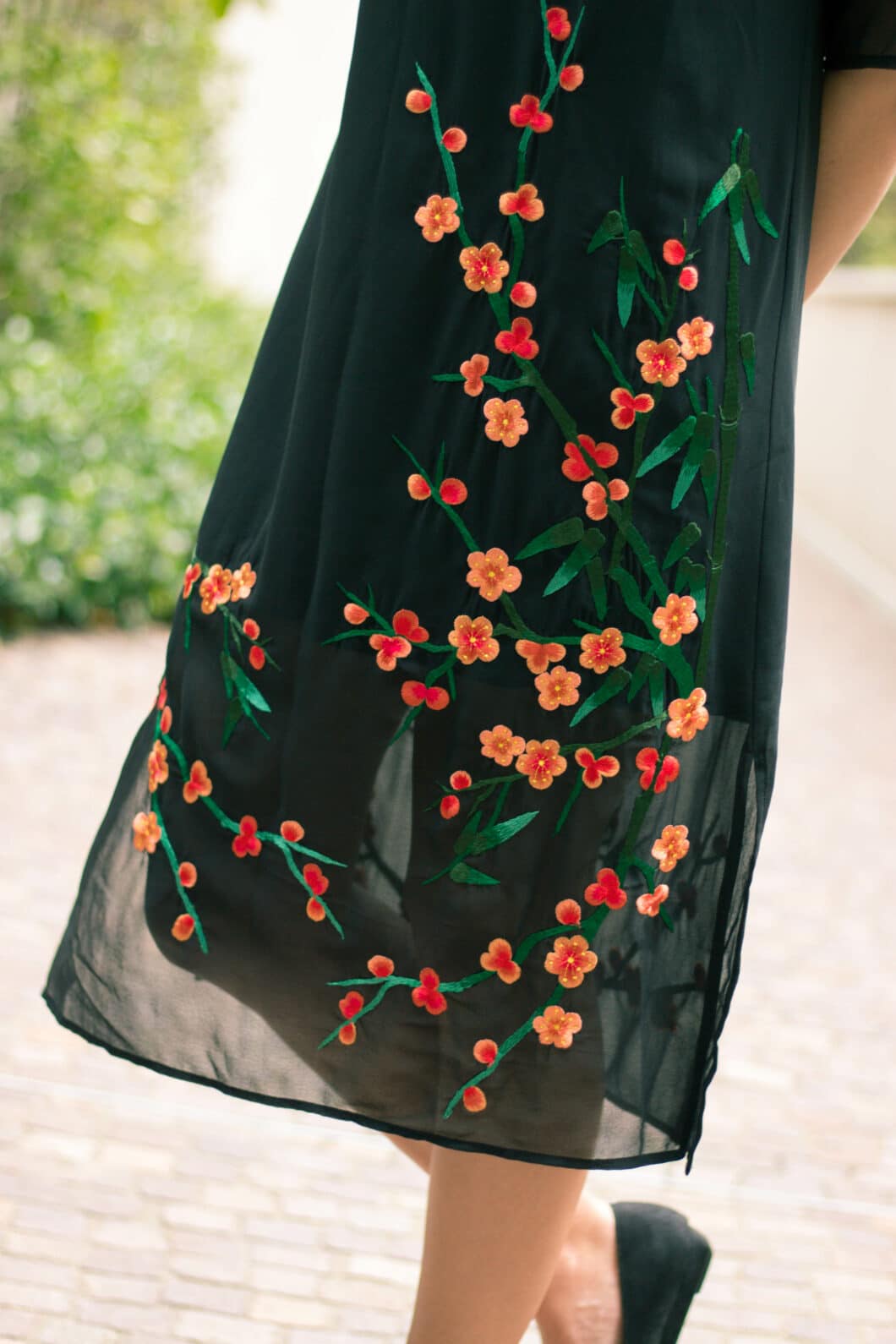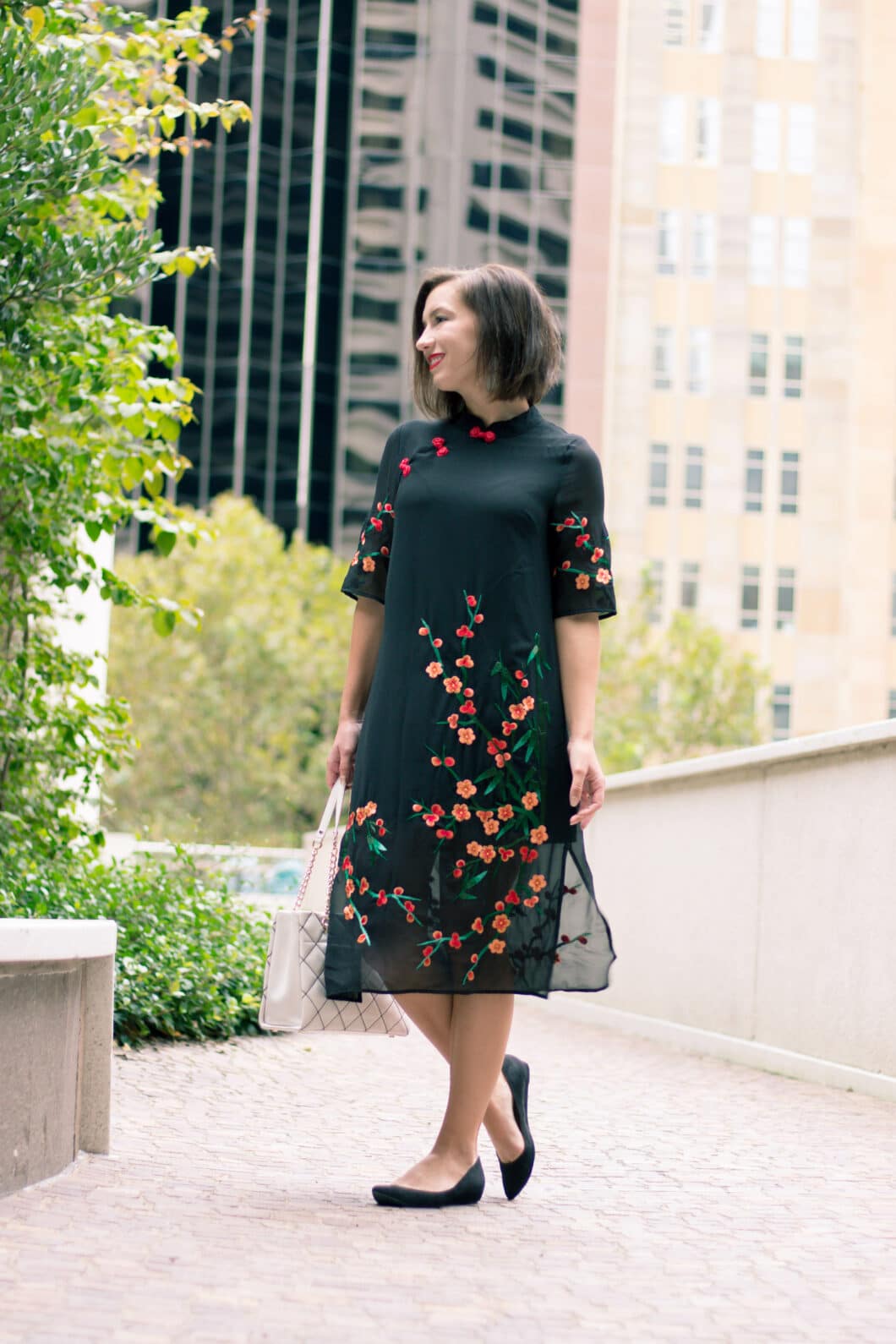 Shop the look:

Now, this a dress I don't own anything else quite like! While there are plenty of high-collared, floral dresses in my closet. This is certainly a new style for me.
While this dress is demure and modest, it also has just a hint of sexy thanks to the sheerness of it. (There is a lining underneath, but it stops way above my knee.) And how can you not love the embroidered details of this dress? Embroidery is all the rage at the moment! (I think…I'm not terribly trendy, but I believe I did read that somewhere. Haha.)
I really enjoyed the neckline of this dress as well. Again, very detailed…and I have a bit of an impulse to buy anything and everything I see with a unique and/or high collar! It can be my favorite part of a dress or top.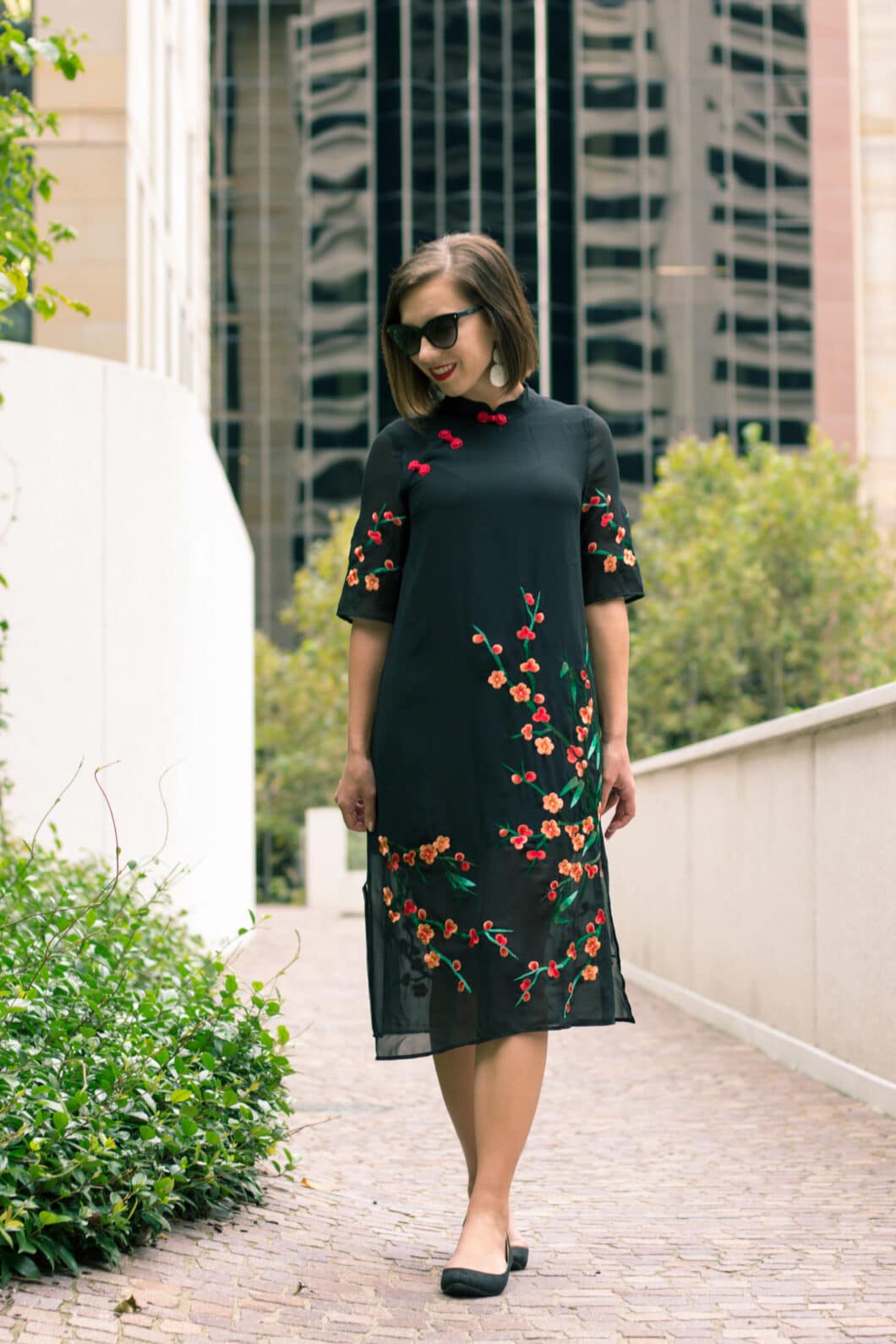 This dress was another recent Stylwe find. This one isn't 100% silk, it's a silk blend. But I still really like it and found it to be very comfortable.
I had worn it for our last big night out in Sydney. We had dinner and drinks at The O Bar and Restaurant and went to see one last play at the Sydney Opera House. It was a really lovely way to say goodbye to Sydney. I'll be doing a separate post on that soon!
Does anyone else like high and/or unique collars on their tops and dresses? Let me know in the comments!
Where to find it:
Dress: c/o* Stylewe
Wedges: Chinese Laundry via ModCloth
Purse: Kate Spade
Sunglasses: c/o* Polette
Lipstick: Stila Stay All Day Liquid Lipstick
P.S. I'm still on vacation in New Zealand! By this point, I will be in Rotorua and heading over to see Hobbiton and the glow worm caves! You can follow it all on my Snapchat by clicking here or search for "HavClothWilTrav."
Disclosure: some of the links in this post are affiliate links. Meaning, if you click a link and make a purchase, Have Clothes, Will Travel gets a very small commission. Thank you for supporting the brands that make this blog possible!
*c/o = courtesy of, meaning the company gave me the product to be used on my blog, and I did not pay for it. All opinions are my own, and I am not being compensated for a positive review.