Denise of "Denise's Planet"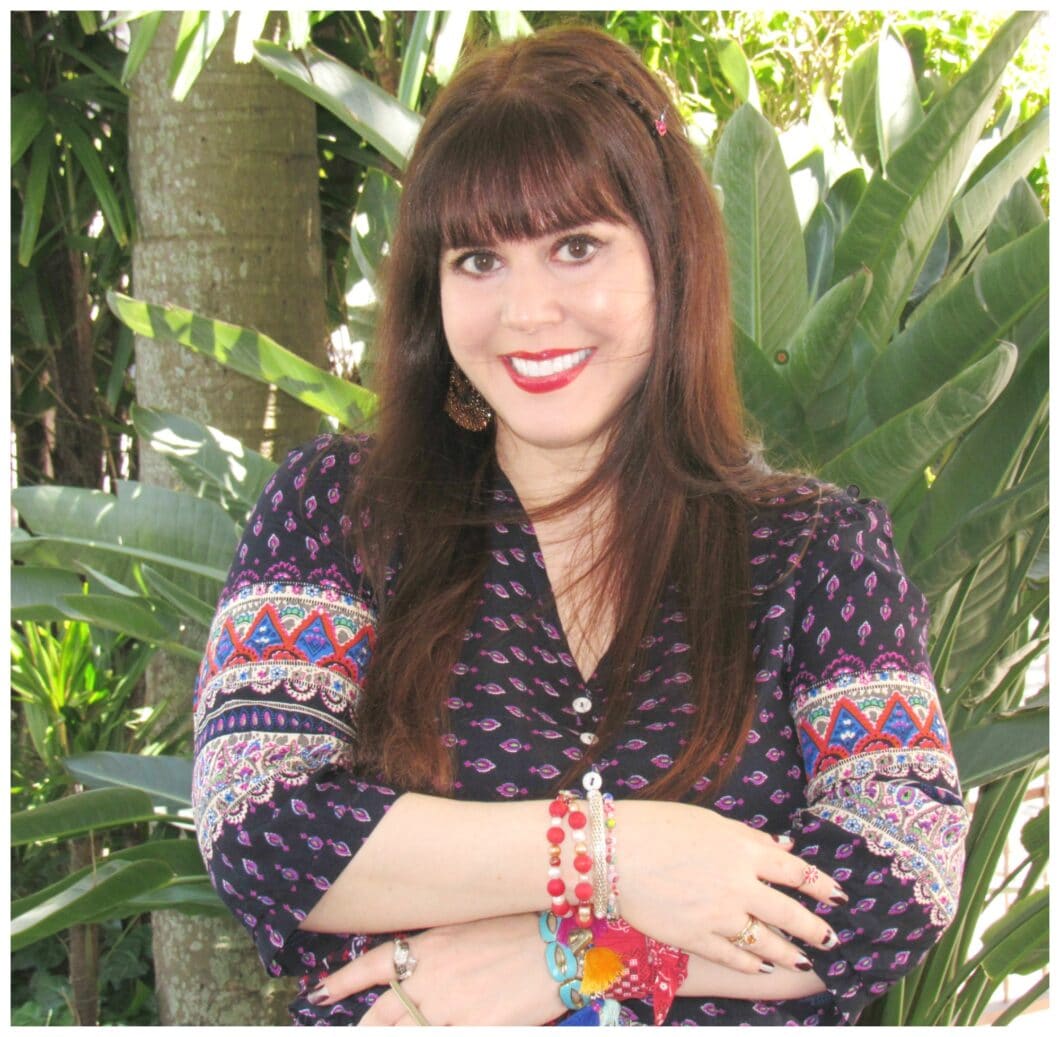 Meet Denise! She's January's Featured Fashionista and the creator of the lovely blog "Denise's Planet." If you're ever having a bad day or are in a tough spot in life, Denise and her wonderfully uplifting blog posts will certainly brighten your spirits. Denise is always offering kind words that are good for the soul and that bring a smile to my face.
And Denise's blog has a lot to offer – from bits of life advice to style posts, recipes, makeup tips and more! There's certainly something for everyone! Be sure to check out Denise's Planet by clicking here, and get to know how amazing Denise is in here Q&A below!
Q&A with Denise
Tell me a little about yourself.
Denise: It's so difficult to answer that, cause I tend to feel shy about describing "how I am". Chronologically starting ? I am vegetarian since childhood (started at the age of 9), the only one in my family. I am a fussy eater, unfortunately. I love studying and learning things, discovering new places, reading, cooking, painting, dancing, watching documentaries, old movies and so many other things. ?
How would you describe your blog, "Denise's Planet?"
Denise: I try to share things that I read and find interesting, plus vegetarian dishes, outfits, places and motivational quotes and thoughts. I guess it's a mix. 🙂
What do you hope the future holds for "Denise's' Planet?"
Denise: To go on with the nice interaction with blogger friends, who are really amazing and always write me so sweet words – it's a pleasure for me to get to know them a bit through our blogs.
What inspired you to create Denise's Planet?
Denise: Just curiosity 🙂 I started the blog on Dec 25th, 2005 and, at the time, blogs were not so spread. I was always curious about things, technology included, and wanted to try that "new thing". That's why my blog started.
If you had to choose, what would you say your favorite post on Denise's Planet is, and why?
Denise: That's a difficult question! And as I wrote many posts, just like all of us did, I would stick to this month then. ?The first post this year, Jan 1st, 2017 – purely because I liked the outfit and umbrella I showed in the pictures. ?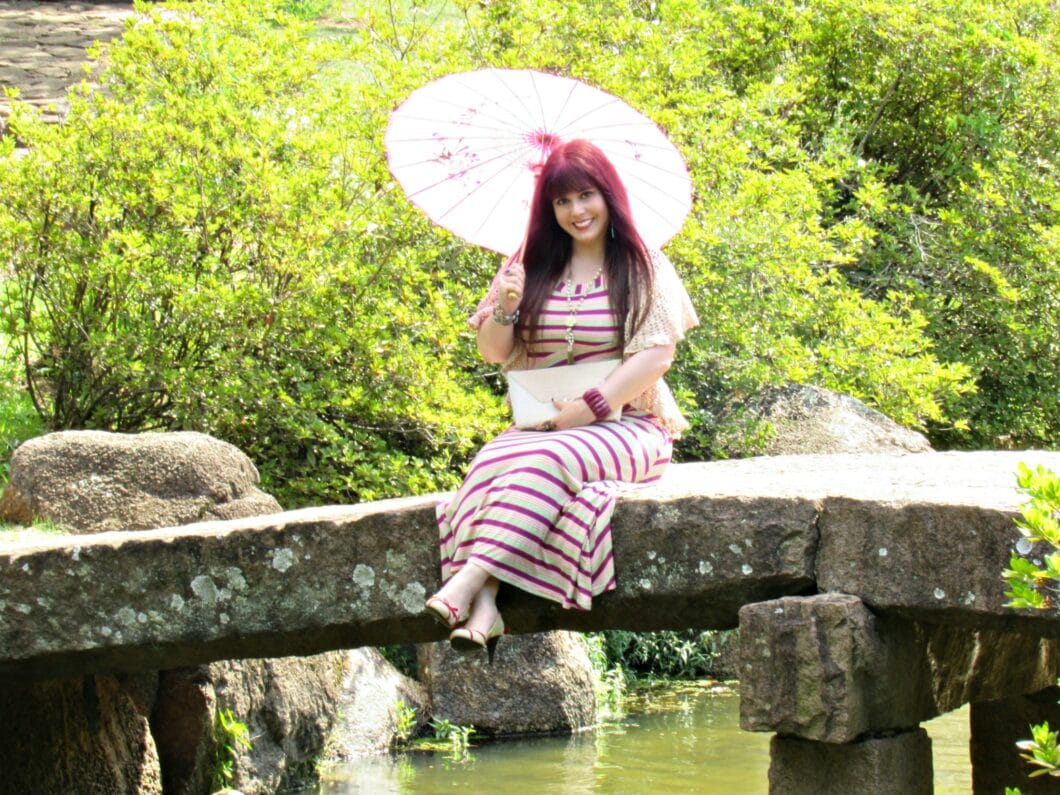 You've lived in quite a few different countries! That's awesome! What is your favorite country you have lived in, and why?
Denise: Also, a tough question, since I liked many things in some countries… But OK, if I have to stick to one country that I lived – not considering the ones I visited – I would say Ireland. The rich history, amazing views, great music, nice people, great writers, mysterious…. and it's a short and pleasant flight to England and other countries. I do miss living in Dublin very much, I left it 10 months ago. ☹
You've also held a lot of very interesting jobs! Could you tell also tell us a little more about your career changes?
Denise: I used to work in Corporate Finance and Foreign Trade departments in international banks, because of my first university degree. But after many years in that area, seeing so much greed… I decided to change. I then taught English for foreign students for many years, too, at a very renowned school. I simply loved that! It was so nice to feel that I was contributing to teaching something, seeing the students' progress and also, it was not only about the language, but teaching some principles for life and cultural aspects. I really loved it! I also worked as a translator and interpreter for some governments. I have two Master Degrees, but as I like to study, I am now a college student again, this time, taking Music.
What advice would you offer someone looking to make a career change?
Denise: I don't want to sound boring, but this is a difficult question, again! Well, I think it's a very sensitive topic and who am I to give such an important advice. I just think that if someone doesn't feel happy doing what h-she is doing, it leads to illnesses – physical ones, but your soul also gets ill. To change careers you need to be sure that you can do it it means if you have financial support. I'd be a hypocrite if I said that I just changed jobs because I am adventurous. I did it because I had financial security. And that's my first degree speaking, the financial area. ? You see, I said I changed, but I just try to be sensible.
You have such a positive outlook on life, Denise! And you're always offering the best advice. Have you always been such a positive person?Denise of "Denise's Planet"
Denise: I didn't know that I offered the "best advice." ? Yes, I have always been positive and optimistic. I can't help, that's the way I am. ? I tend to finish my sentences with a smile, as I am sure people have already noticed. ?
What is the best life advice you have ever received, and why?
Denise: I have received soooo much good advice in my life… I will leave one that didn't come from a friend or relative, but a quote I once read: "When you are at your peak, you will have many friends. But it's when you are facing a difficult time that you will know who your friends really are". If I may, I will leave another advice – be humble, spread kindness, collect smiles. Having things and money may be good, but it doesn't give anybody the right to think other people are "less". Everyone is important and has a role in our planet.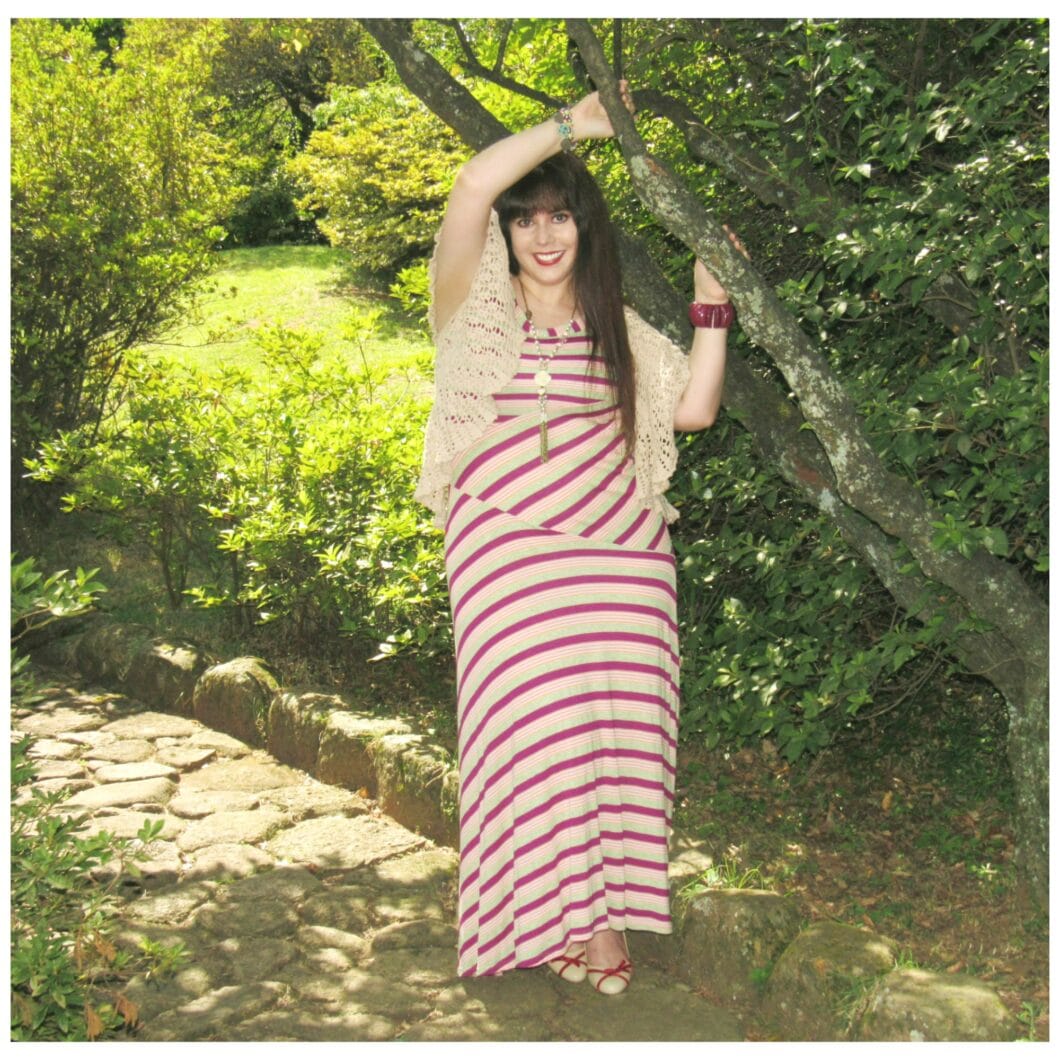 Denise's Planet also features such lovely style posts too. How would you describe your personal style?
Denise: If I have one… I would say comfortable first of all, boho-urban gypsy and I don't mind mixing colors and items combinations that may seem strange. I don't dress to impress, but to feel comfortable, as I said.
What is your favorite outfit and clothing store?
Denise: Jeans, tunic and denim jacket or midi skirt/maxi dress and knee length boots. I don't really have a favorite store since I also like to design clothes. I take my designs to seamstresses and they sew them.
You also have the coolest nail art in your style posts! I'm always amazed! Do you do it yourself?
Denise: No, unfortunately, I am not that talented. Normally I draw on paper what I want and then show to my manicurist. I go to the "nail salon" once a week.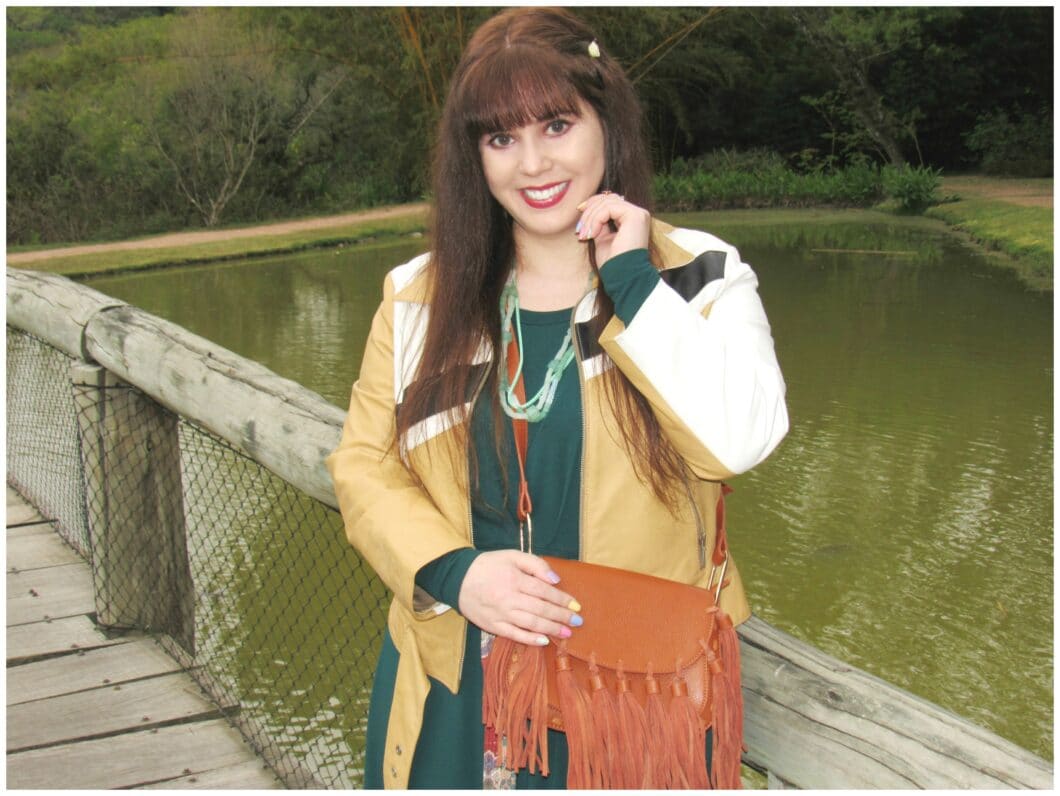 Do you have any advice you would like to share for someone looking to start their own blog?
Denise: Be yourself, interact with people – you will see how great it is, how much we learn! Be sensible, as well. I know people who don't care about blogger-friends, thinking that they are sooo important that people should visit their blogs, but they don't care about anybody else, reading what others have to say. Be polite, be kind and try not to judge; we will never please everybody and we can't judge each people's tastes. One important thing is: "People buy things they don't need, with money they don't have, to impress people that don't care". Try not to jump on the season's "trends", just to picture them on your blog. Do it only if you like the trends. The fashion industry pushes us to buy, buy, buy different things every season – so, if I dare to say, it's a trap. But that's about fashion. There's so much one can write about!
Any final thoughts you would like to add?
Denise: I would like to thank the amazing Lindsey for this interview and for featuring me on her lovely blog and would love to know new bloggers, to share thoughts, stories, adventures and so many things! I think that blogging can be so competitive, but together we can lift each other up, instead of putting each other down. The best in life is the relationships we build, not the things we own!
If you like, my Facebook page has many quotes that I collected or wrote by myself. ?I would be very honored and happy to get to know the nice bloggers that visit Lindsey's blog! Thank you for reading my humble thoughts!
Be sure to check out Denise's social media accounts: Bloglovin' / Facebook / Twitter / Pinterest and click here to visit her blog!