3 Days in Denver – The Perfect Itinerary for 1st-Time Visitors
3 days in Denver is a great amount of time for your first visit to the Mile High City! This Denver itinerary will give you a great sampling of the highlights of Denver for a first-time visitor. From fantastic restaurants and breweries to hiking and wild immersive art installations – there is something in here for everyone!
I just got back from Denver and am super excited to share my tips with you all. If anyone has any questions about my Denver itinerary please don't hesitate to reach out in the comments section at the end of the post.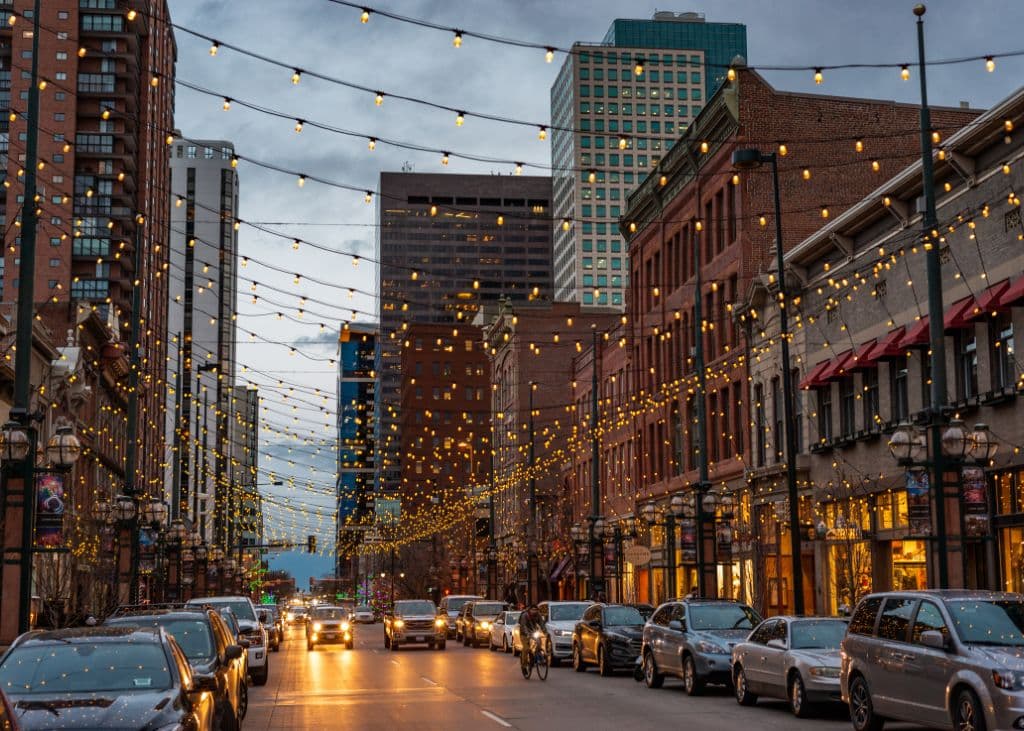 Where to Stay in Denver
First things first, you're going to need a place to stay in Denver. For some reason, I was massively confused about where "the best place" to stay in the city was. So, to break this down as simply as possible, here are the areas I recommend staying.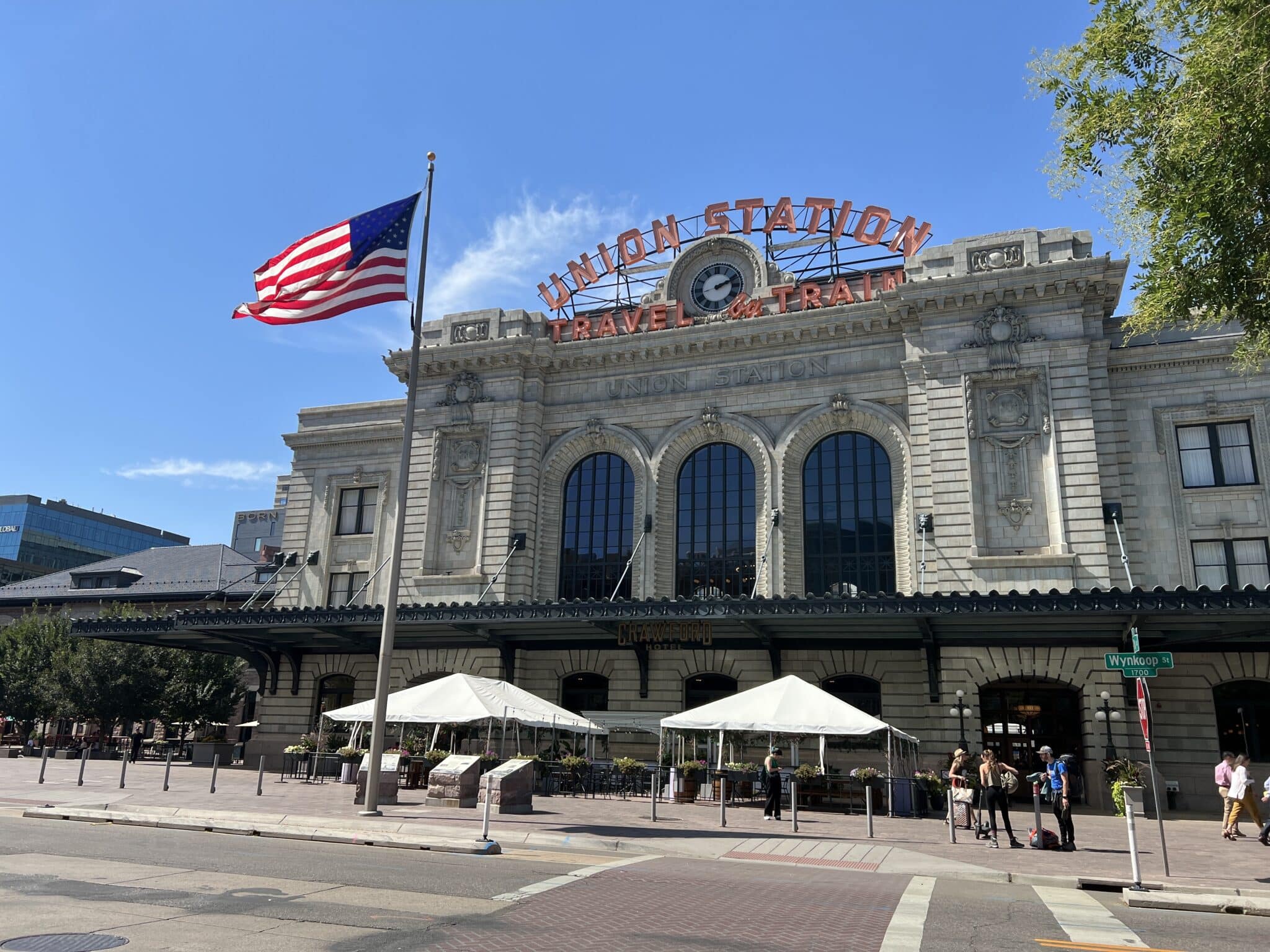 Lower Downtown/Union Station aka "LoDo"
This is Denver's oldest neighborhood and it's right downtown. So, you will be able to walk to many restaurants and attractions mentioned in this list. Larimer Square and Union Station are both located in this neighborhood.
Great places to stay: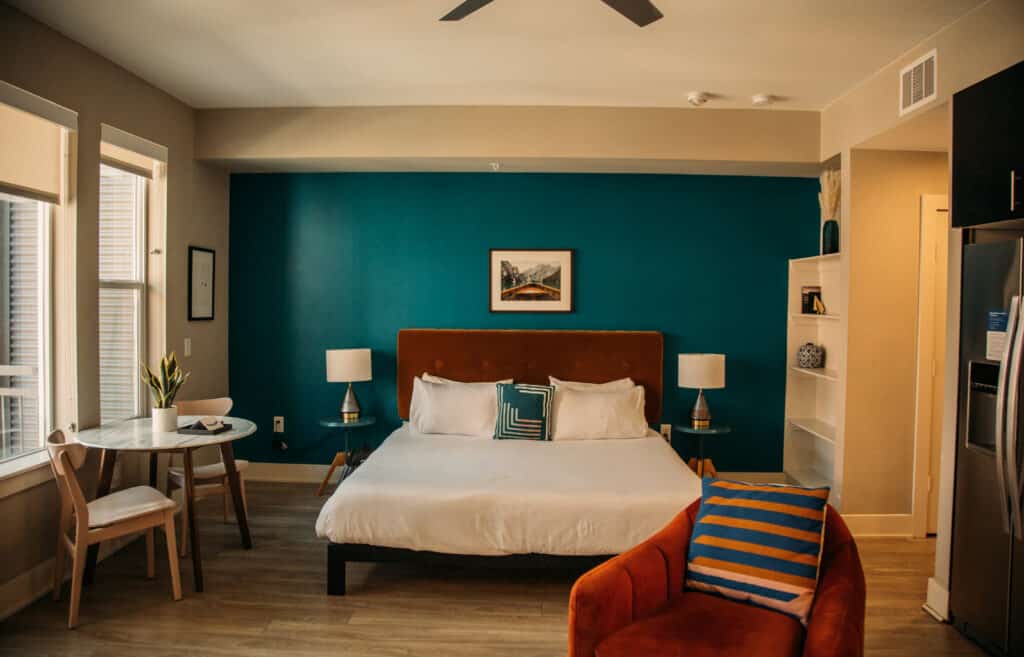 River North Art District aka "RiNo"
This is a trendy neighborhood in Denver that features art galleries and concert venues as well as a variety of awesome breweries, restaurants, and food halls. It's a great place to stay and experience Denver's nightlife! There aren't nearly as many hotels here, though, as there are in LoDo. This is also a ways away from downtown. Walking is quite the hike to get downtown!
Great places to stay: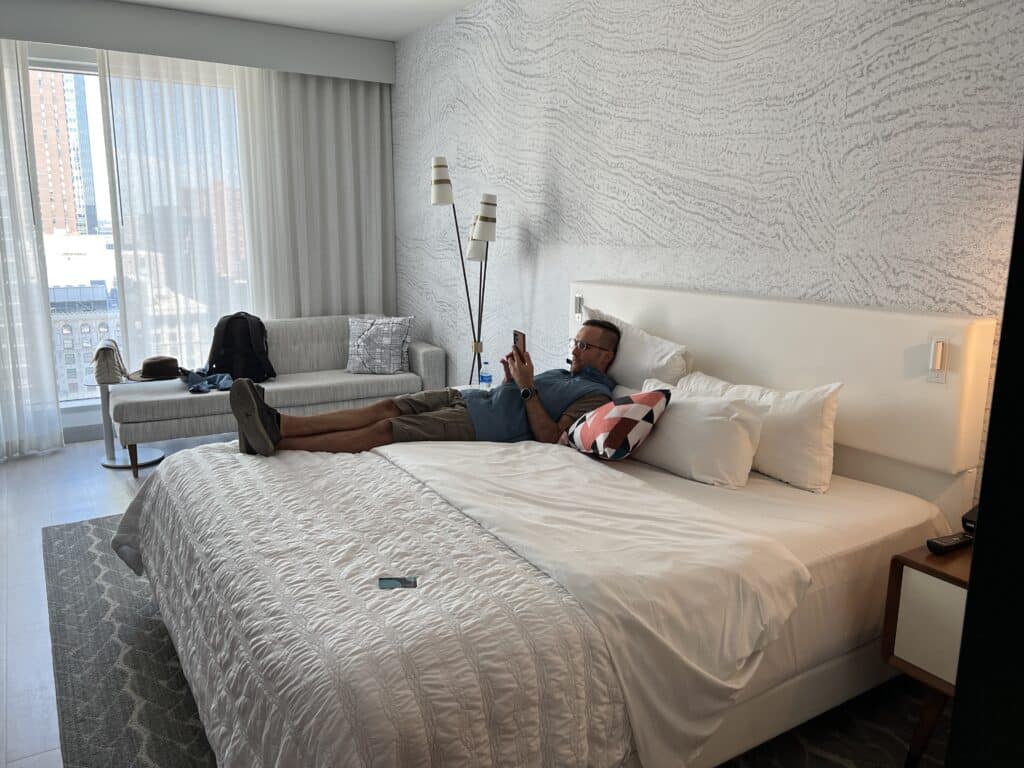 Central Business District
Of course, this is great for a business traveler and is still within walking distance of downtown, but it will be quieter here at night. I have stayed here before and enjoyed it. It's about a 15-20 minute walk to downtown.
Le Méridien Denver Downtown – The rooms themselves are no frills and rather small, but the prices are decent and this hotel has a great rooftop bar and onsite restaurant – Corinne. You get a breakfast voucher to use here and it is the best breakfast I've ever had (get the bacon!). Also part of the Marriott brand.
How to Get Around Denver
You don't need to rent a car if you're staying within Denver. If you plan to visit other cities while you are in Denver, then you will, of course, need a vehicle.
Denver has an airport rail that will take you downtown. There is also the light rail, bus, and 16th street mall ride. There is also a variety of pedicabs too!
Uber & Lyft are also options in Denver.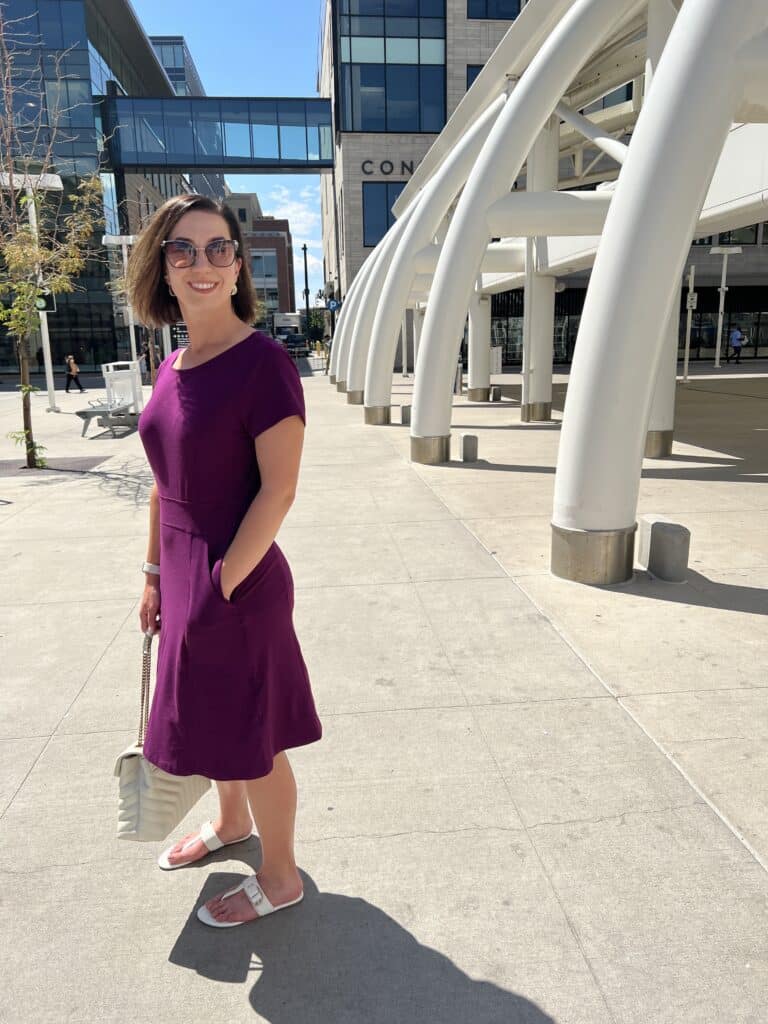 Denver Itinerary for a First-Time Visitor
Day 1 – Explore Denver at Your Leisure
Morning
Breakfast is not to be skipped when in Denver! There are plenty of fantastic breakfast spots and cafes. Snooze is right in Union Station and has patio seating. It gets crazy busy here, though, so be prepared to wait a bit for a table. The Delectable Egg is another good option.
Once you're done with breakfast, enjoy wandering through the shops in and around Union Station – and be sure to grab a photo of this iconic landmark.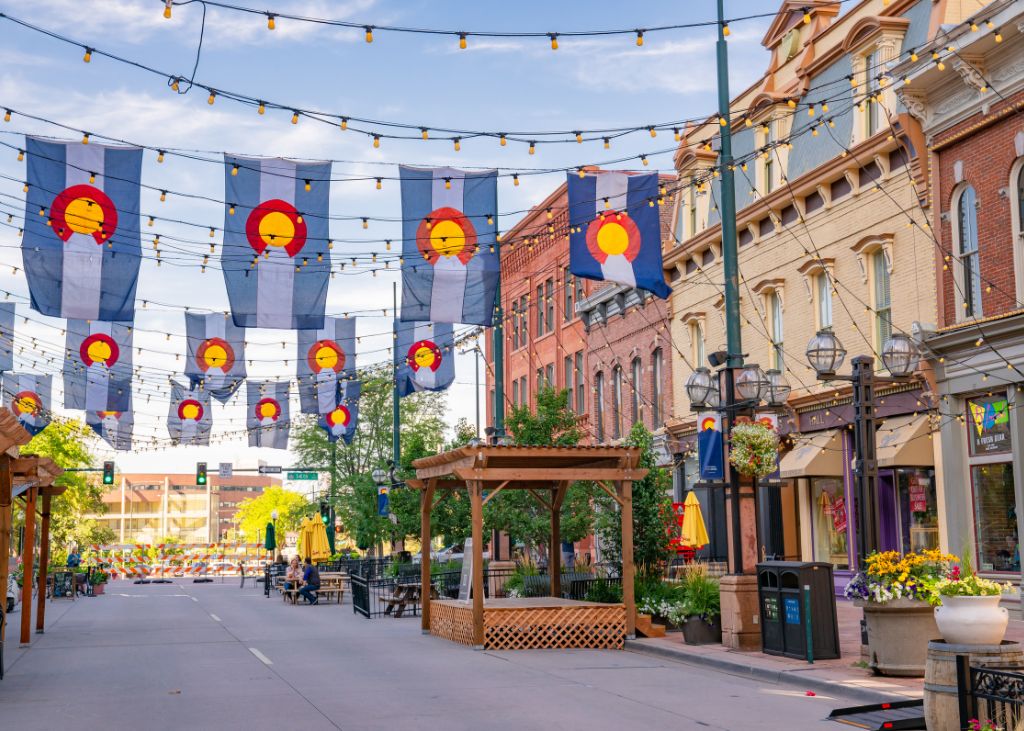 Afternoon
Walk up to Larimer Square and enjoy the shops! Larimer Square is a vibrant, historic block in Denver that is filled with electic shops and delicious restaurants. Highly recommend a stop at Garage Sale Vintage. They have a bar in the shop and let you sip your drink while you hunt for a one-of-a-kind vintage piece to take home!
Once you're done, you can continue to the 16th Street Mall for some more shopping (this is a 1-mile long pedestrian promenade), or depending on how late it is, you can stay right in the area and grab a drink and then some dinner!
There are so many cool bars and restaurants in and around Larimer Square!
Dinner
For dinner, I love Bistro Vendôme. This is an authentic French restaurant with incredible food and is located in a beautiful courtyard. Another great option is Ocean Prime. While they have AMAZING seafood (of course), surprisingly, this restaurant also has the best aged steak my husband and I have ever had, and we've lived in Argentina, haha. (It was on special, though, and isn't on their current menu.)
Day 2 – Explore Red Rocks, Sip Some Brews, See a Crazy Art Exhibit!
Morning
Again, you're not going to want to miss breakfast. I highly recommend Corinne if you have the time. The best breakfast and the best bacon I have ever had in my life! This is located in the CBD, though, and is about a 20 minute walk from downtown.
Check out Red Rocks
Once you've finished breakfast, head to Red Rocks! Red Rocks is an open-air amphitheatre built into, well, red rocks. It is amazing and absolutely worth a visit. Highly recommend seeing a show here if you can make it work, but even if you're not seeing a show… it's still awesome to see Red Rocks!
If you don't have a car, you do have options for getting here. Uber does run back and forth from here to Denver. You can also take a tour out to Red Rocks. I also think this tour is cool, because it will stop at Dinosaur Ridge on your way back!
Afternoon
Brewery Tour
You can do a self-guided brewery tour of Denver at your own pace. Denver has more than 150 breweries to choose from. (See a full list, here.)
There are also brewery tours in the city you can take (like this one), but these typically only operate on the weekends.
Another fun option is to grab a cocktail at 54Thirty Rooftop Bar. This bar has the best views in the city and is best to visit during the day (in my opinion).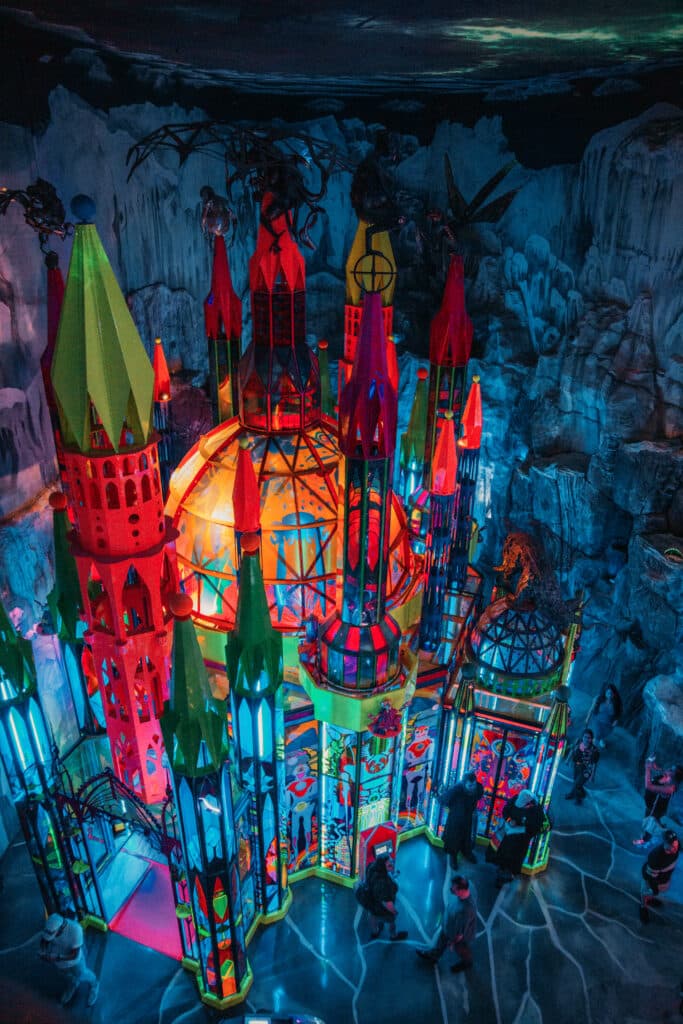 Visit Meow Wolf
Meow Wolf is REALLY hard to accurately describe. I hope the photo gallery above does a better job! Their website describes it as "A surreal, walk-through art experience with many interactive rooms, bizarre sculptures & a story arc." It's honestly my favorite thing I've done in Denver. I thought this was SO cool. It took a little over 2 hours to wander through it all.
Dinner
Grab dinner either before or after Meow Wolfe! Highly recommend checking out Avanti Food & Beverage – which features a fantastic array of food and drink vendors, plus, a rooftop bar.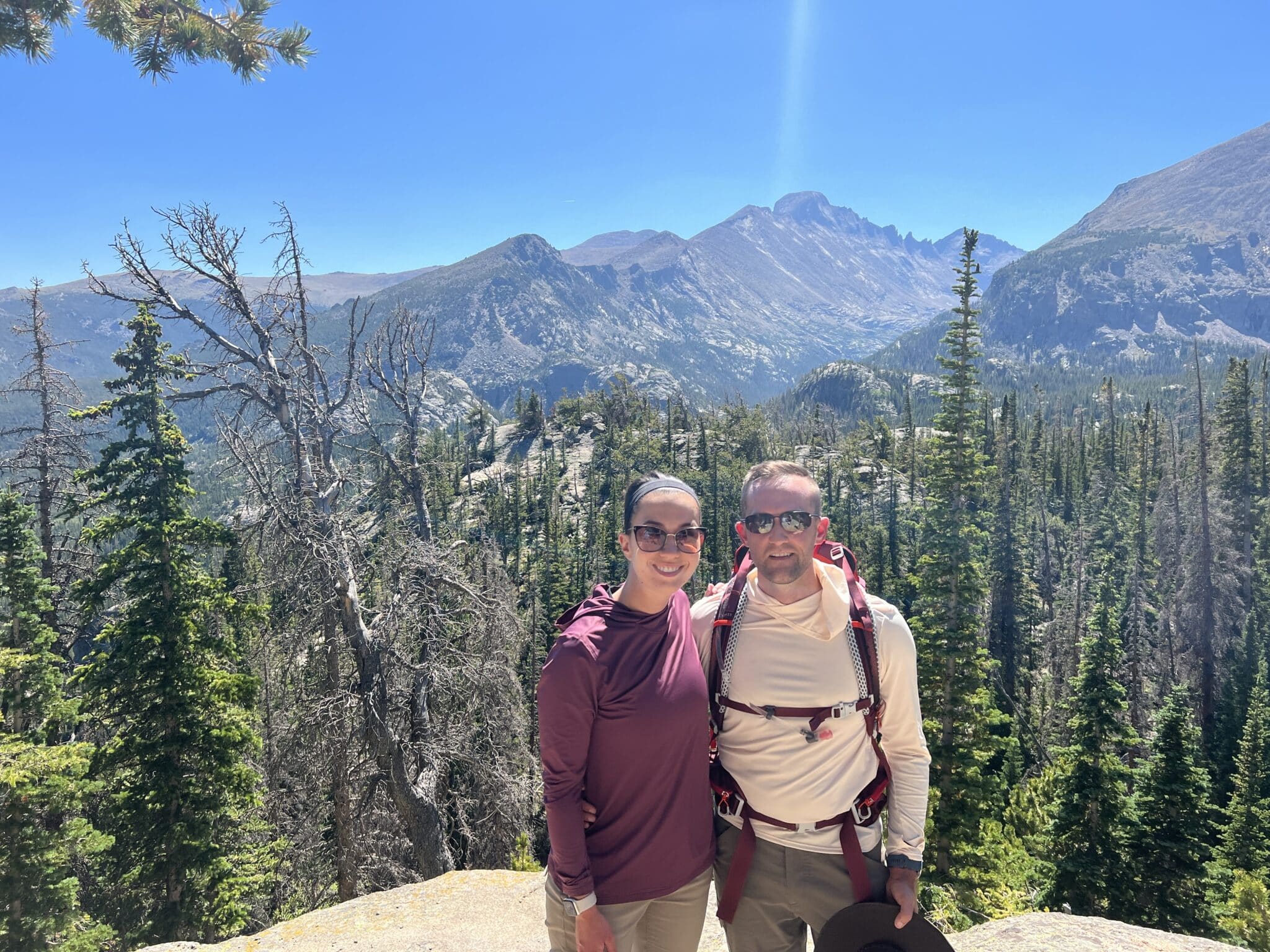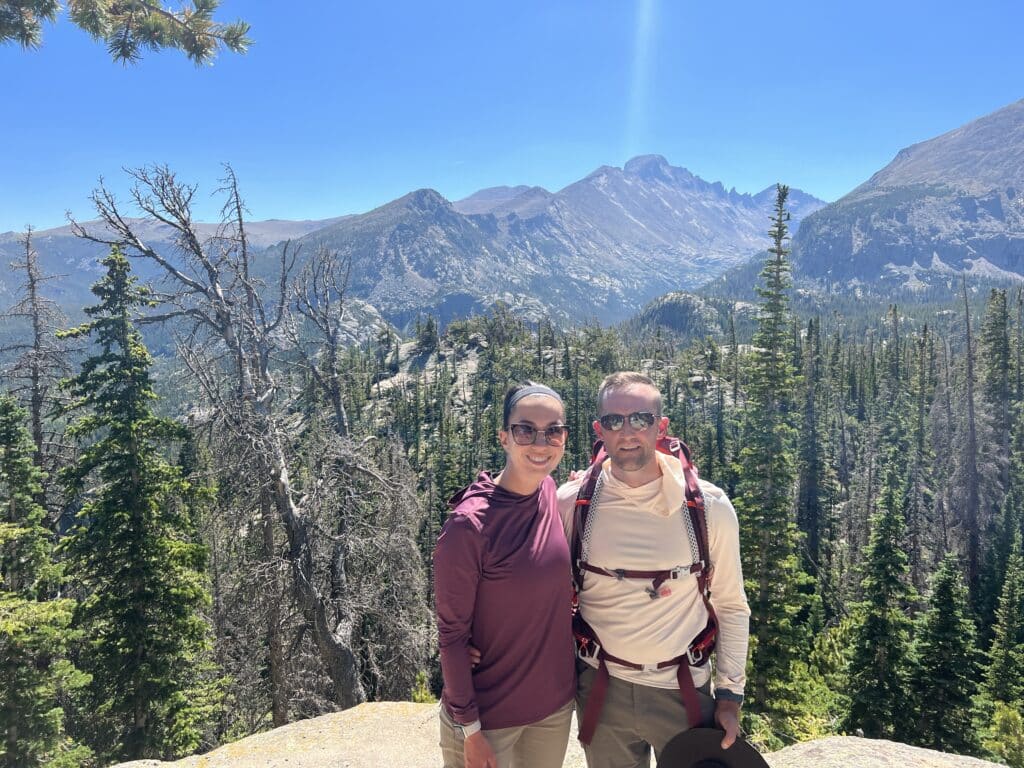 Day 3 – Go Hiking!
You have to get a hike in before you head home! Rocky Mountain National Park is a little over 1 1/2 hour drive from Denver, so you'll want to hit the road early to make the most of your day. Pack yourself a lunch too and find a scenic stop along the trail for a picnic.
I, personally, like the Lake Haiyaha hike. The lake is gorgeous and a great place to stop and eat your lunch (grab a rock, there aren't any table out here!). The lake recently changed from a clear blue color to milky and bright green. This is because of a landslide that had happened near the lake, according to experts.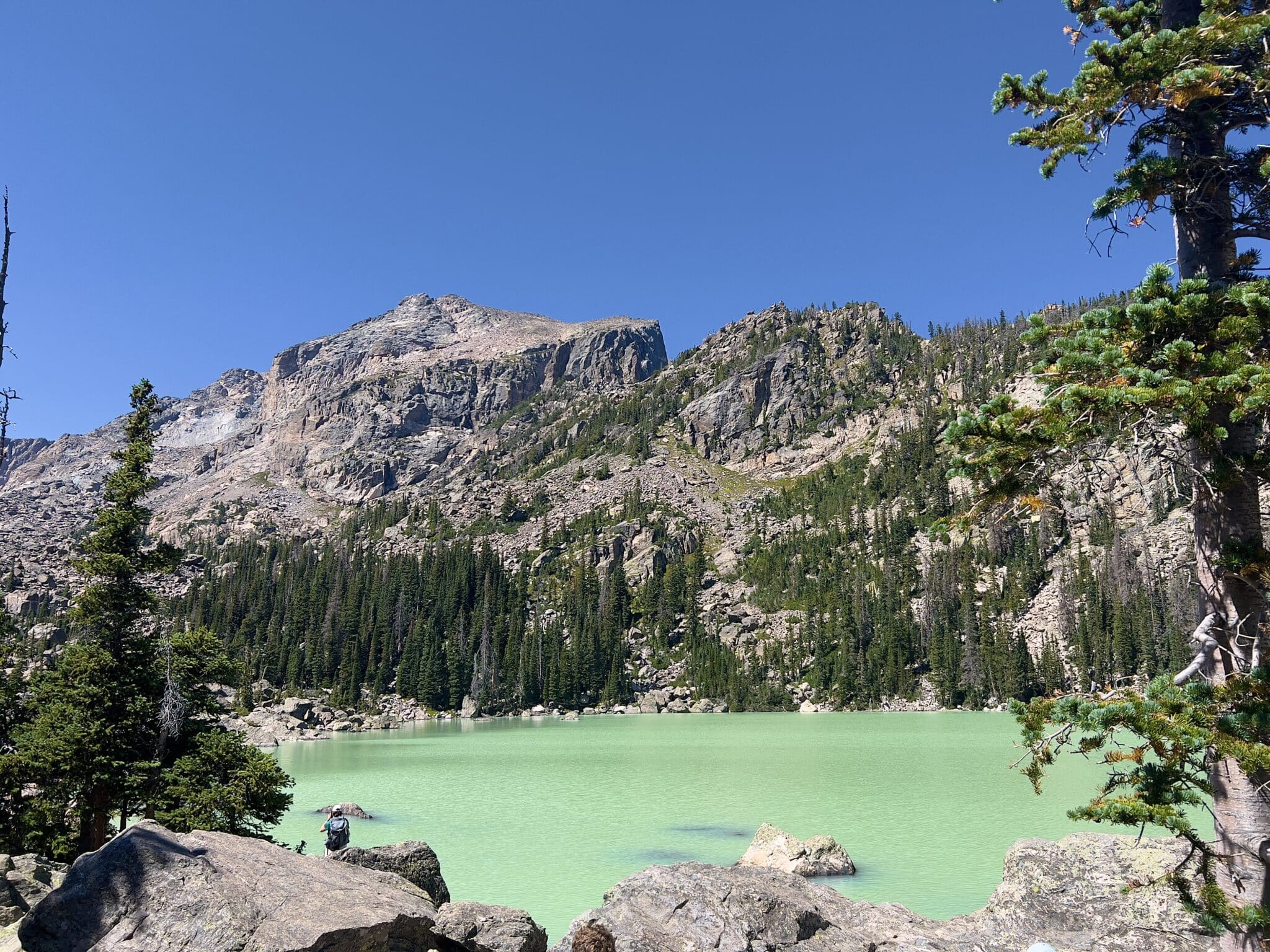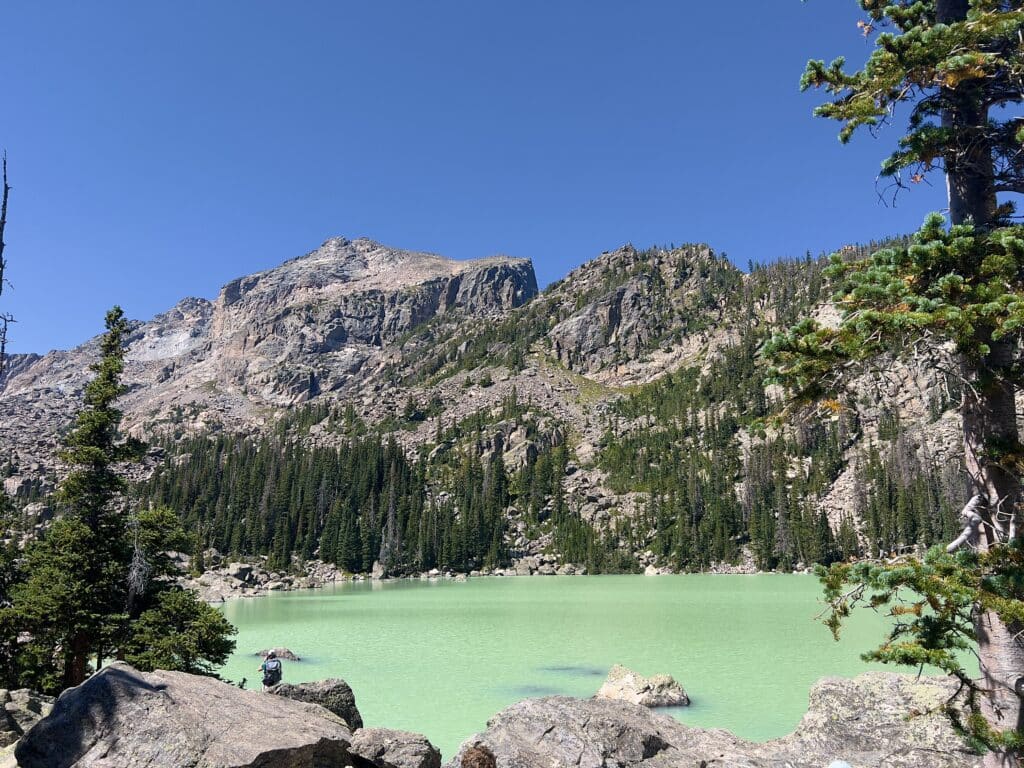 If you don't have a car, you can also take a tour out here to hike Rocky Mountain National Park for a few hours! I have personally done this tour with Viator and loved it. Our guide was great and really made for a fun day. I loved that we stopped in Lyons for a breakfast stop too. 10/10 recommend this tour if it's your first time to Denver! (They'll provide a lunch for you as well!)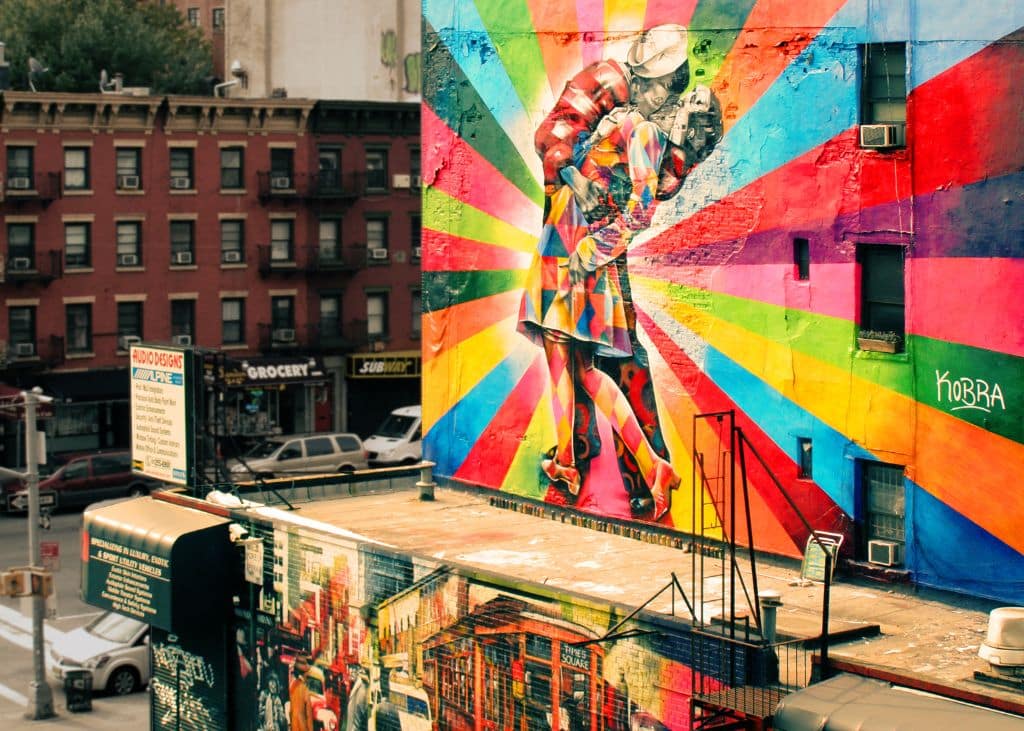 OR Stay in Denver
If you're not a fan of hiking, stay in Denver today and enjoy more of the city! Take a Walking Art Tour of Denver or a food tour… and maybe even visit The International Church of Cannabis. I mean, when in rome? Right? The Denver Selfie Museum is another fun stop!
Dinner
Head to Linger for your final night in Denver. Linger was once a mortuary (and just might be haunted) and is now a tapas style restaurant with a great rooftop bar. Their Bao Buns are to die for! You'll want to make a reservation here! This place books up fast.
If you can save room for it, Linger is right next door to Little Man Ice Cream. This is Denver's most popular ice cream spot because it's so darn good. There is always a long line here! Salted Oreo is their most popular flavor of ice cream.
Read next: Denver Nightlife – Fun Things to Do in Denver at Night