Denver Nightlife – Fun Things to Do in Denver at Night
Written by: Amy Rehan
In Denver, you'll feel a mile high in every sense. Metaphorically, you'll feel a mile high because Denver is an impressive city with tons of entertainment options for you and your vacationing crew.
You'll also feel a mile high physically because Denver is located exactly a mile above sea level. You'll literally be a mile high the whole time you're in Denver. This bonus height causes Denver to have less air resistance than other parts of the country, which means if you're traveling with golfers or baseballers, they are going to set a new distance PR.
Of course, you can always go higher than that by visiting the nearby Rocky Mountains. Granted, you probably don't want to visit the Rocky Mountains at night, but if you're going to be in Denver for a while, you should make it a priority to explore at least a sliver of this 383,000-mile mountain range. But now, let's get into the nitty-gritty of the best of Denver's nightlife…
Fun Things to Do in Denver at Night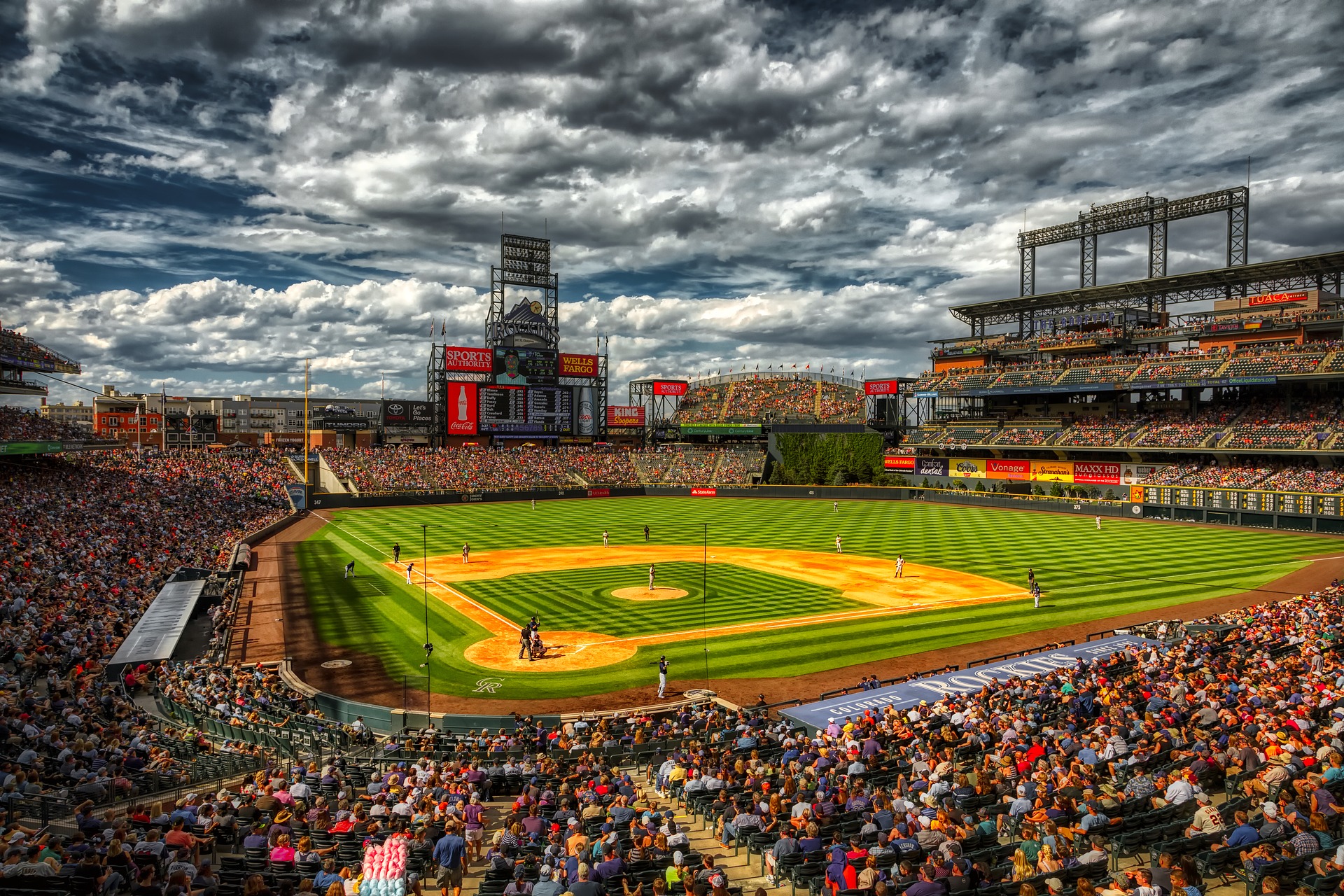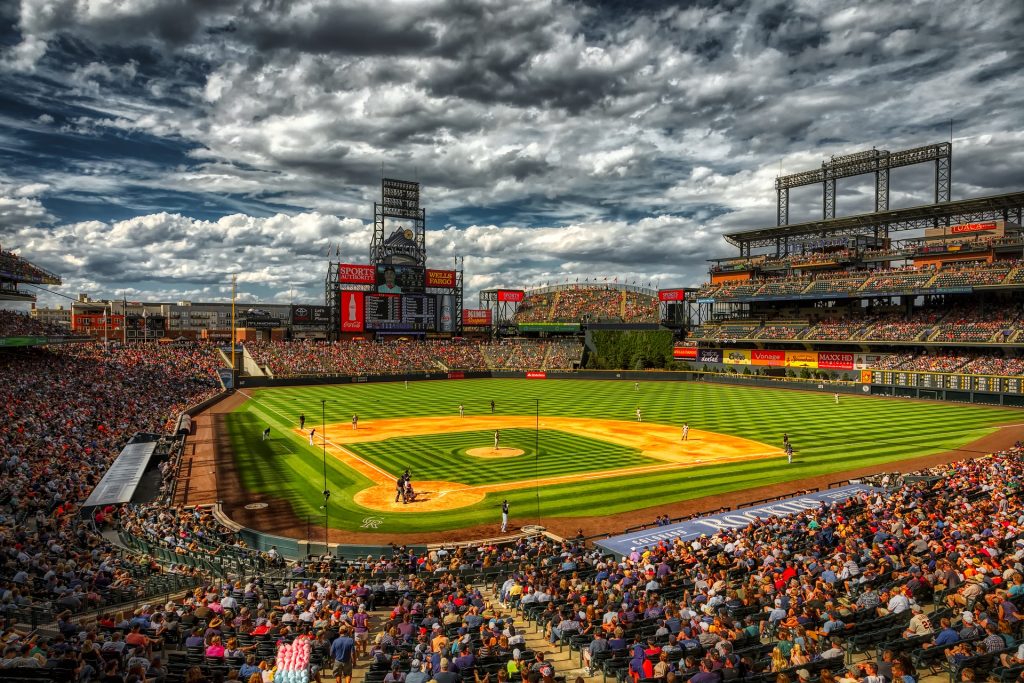 Coors Field
I know what you're thinking: "I can go to a baseball game anytime I want. There's a baseball field in [insert your hometown here]." But you haven't been to a stadium like Coors Field. Not only are we talking about a stadium with room for 50,000 roaring fans, we're also talking about an establishment that serves some of the best burgers, brats, and beers in the country.
So grab the whole family and enjoy some delicious food and drink alongside the largest crowd of baseball fans you're likely to see in one place. No matter how much you like baseball, it's guaranteed that your experience will be heightened by the addition of 50,000 equally excited folks cheering right alongside you. Add in a cool evening breeze to keep everyone refreshed, and you've got an excellent night ahead of you.
There's no end to the interesting shopping opportunities in the Mile High City. But perhaps the best cluster of boutiques is located in Larimer Square. Stroll through this 2-block section of downtown Denver to appreciate the oldest buildings in the state. For history and architecture buffs, the buildings of Larimer Square alone should be plenty interesting. But for those who like to shop – it's perfect.
Larimer Square is a lot more exciting than the name implies. In fact, Larimer Square is filled with dance halls, shops, restaurants, and live entertainment of all kinds, making it one of the most bustling places in Denver. The best part about Larimer Square is that it can be totally free to take in if you want, but if you've got money burning a hole in your pocket, it's got every kind of treat and trinket you could ever want. For other affordable Denver attractions, check out this article on the Mile High City.
Stranahan's Whiskey Tour
Zing! There's nothing quite like the tingle of a first-rate malt making its way from your throat to your gut. Although Stranahan's is available for tours in the day, those who want to enjoy the liquor provided on the tour will probably want to do so in the evening. Or you can always go in the morning, provided you say "it's five o'clock somewhere!" before downing your whiskey.
Stranahan's is one of the biggest distilleries in Colorado, as evidenced by the fact that they have room to comfortably lead groups of tourists through their immaculate facility. The Stranahan's Whiskey Tour offers a look into the brewing process, showcases the machinery and tools that distill the whiskey, and offers tastings for three distinct malts. As an added bonus, you get to take an inscribed shotglass back to your travel apartment at the end of the tour!
View this post on Instagram
Bad Axe Throwing
Note: Do NOT go straight to Bad Axe Throwing after you come out of Stranahan's with a friendly buzz going. Alcohol and giant blades do not mix, I really can't stress this enough. That said, Bad Axe Throwing is a great place to spend one of your Denver evenings. After all, this attraction has been visited by Charles Barkley, Hugh Jackman, and other notable celebrities. If Bad Axe Throwing is good enough for Wolverine, it's good enough for us. Take an hour to learn how to hurl a huge axe into a solid plank of wood, then watch the rest of your crew figure it out as well. Honestly, there's not a lot of hidden nuances around this particular place. If you're into whipping giant axes around, it's for you.
View this post on Instagram
If these attractions sound good to you but you want more, don't sweat it. Take a look at this article about even more things to do in Denver at night to help you round out the trip. Have fun staying high in Denver, folks!
Author Bio:
Amy Rehan is a Colorado-native and guest post manager at Globex Outreach. She loves writing and ensuring all her guest post projects are completed to the highest quality.