Easy Day Trip from Amman to Northern Jordan
Amman, Jordan is a great home base for taking day trips. The obvious day trips are, of course, Petra and the Dead Sea. However, northern Jordan is filled with rich history and beautiful landscapes too! If you have enough time in your Jordan itinerary, I highly suggest visiting northern Jordan as well.
This post will break down what to see in the northern part of Jordan at a relatively relaxed pace and some suggestions for how you can do this day trip.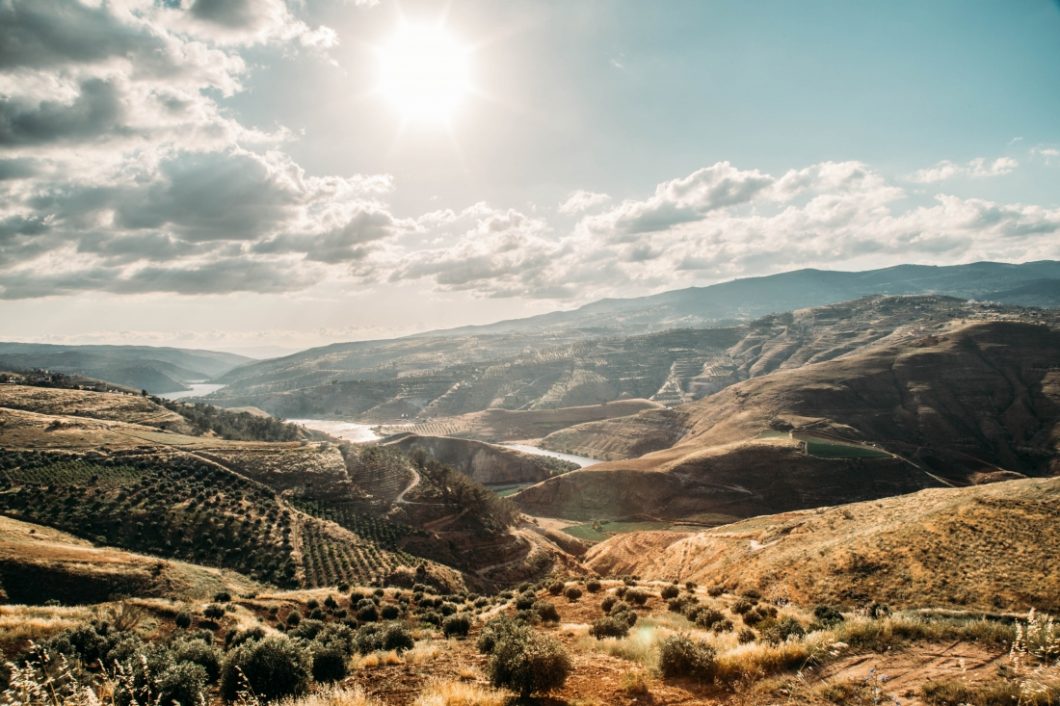 Easy Day Trip from Amman to Northern Jordan – Transportation Options
Before we get into what sights you can all see in northern Jordan, let's figure out how you can even get to them! You have a few different options…
Take a tour from Amman – tours are easy and cost-effective way to get to all of the places mentioned in this post. This particular tour, here, is a private tour that's less than $60 with high ratings!
Hire a private driver from Amman – this is what we did. We booked a driver for our entire time in Jordan who took us from Amman and to all of the places we wanted to see. This is a little pricier than a group tour, but it was great to go everywhere at our own pace and not worry about driving.
Rent a car and drive yourself from Amman – Driving in Jordan is much more organized than I had expected. If you're comfortable driving in foreign countries, you would be just fine driving in Jordan. Amman has some traffic, like any other major city, but overall driving in Jordan is not chaotic at all. (If you're from the US, you're in luck, because you also drive on the righthand side of the road in Jordan.) Check out car rental rates, here.
What to See in Northern Jordan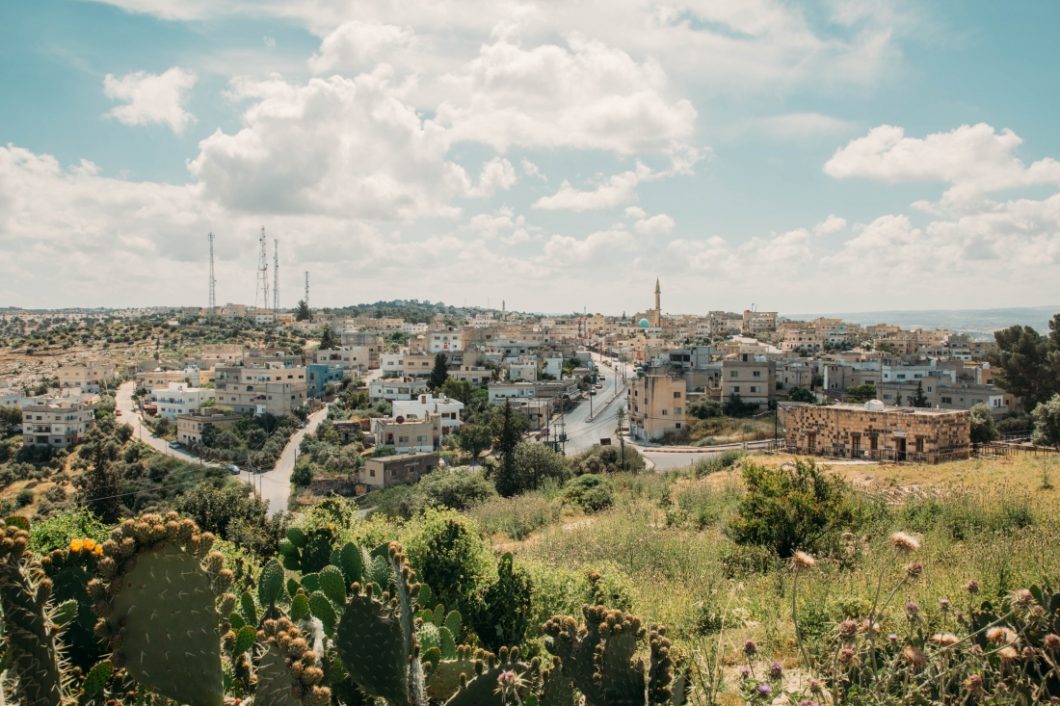 *Umm Qais (or um Qeis) – ruins of the ancient Gadara
Umm Qais is a Greco-Roman town in northern Jordan that's located on a hillside with sweeping views of the Sea of Galilee and 3 countries – Jordan, Israel, Syria and also Palestine Territories.
There are ruins of ancient Gadara here.
Gadara is a member of the Decapolis.
Gadara first appeared in history when it fell to the Seleucid Antiochus the Great (218

BC

).
It's mentioned in the Bible.
Here you'll find three large theatres, a basilica, a temple, and a colonnaded street.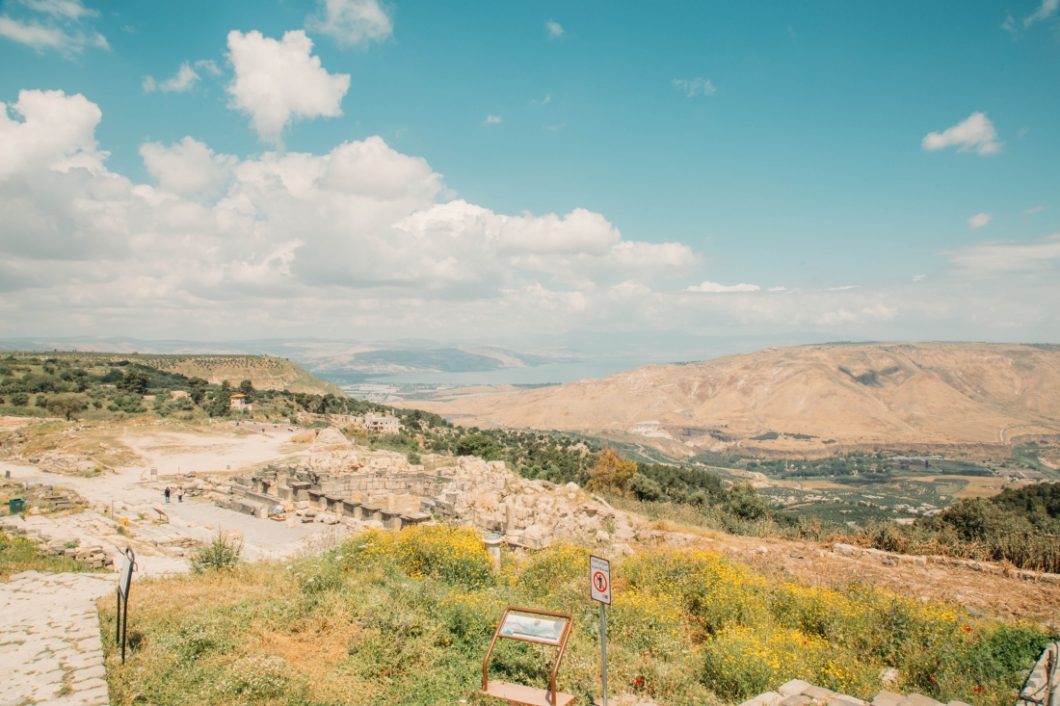 We enjoyed strolling leisurely through the ruins and snapping photos. Taking in views of the Sea of Galilee was incredible as well! There is also a lovely little restaurant you can sit at and take in these views. We did not take a tour while we were here, and instead, read the signs throughout the ruins. There are local guides available for hire at the entrance, though.
We spent about 1 1/2 hours here.
Safety Concerns for Umm Qais – It's worth noting you are very close to the Syrian border when you visit Um Qais (you can see Syria from some vantage points). However, you are as safe as you are in any other part of Jordan! Our family was very worried about us going here, but Umm Qais is a very tranquil, beautiful place to visit. Don't let the map and well-intentioned family members scare you!
*Ajloun Castle (aka the Rabad Castle)
Ajloun Castle is a 12th-century Arab castle.
The castle stands on the ruins of a monastery. (You can see the remains of a mosaic from a Byzantine church inside the castle.)
The castle controlled traffic along the road connecting Damascus and Egypt.
Inside the castle, there is also a small museum, with many interesting ancient artifacts.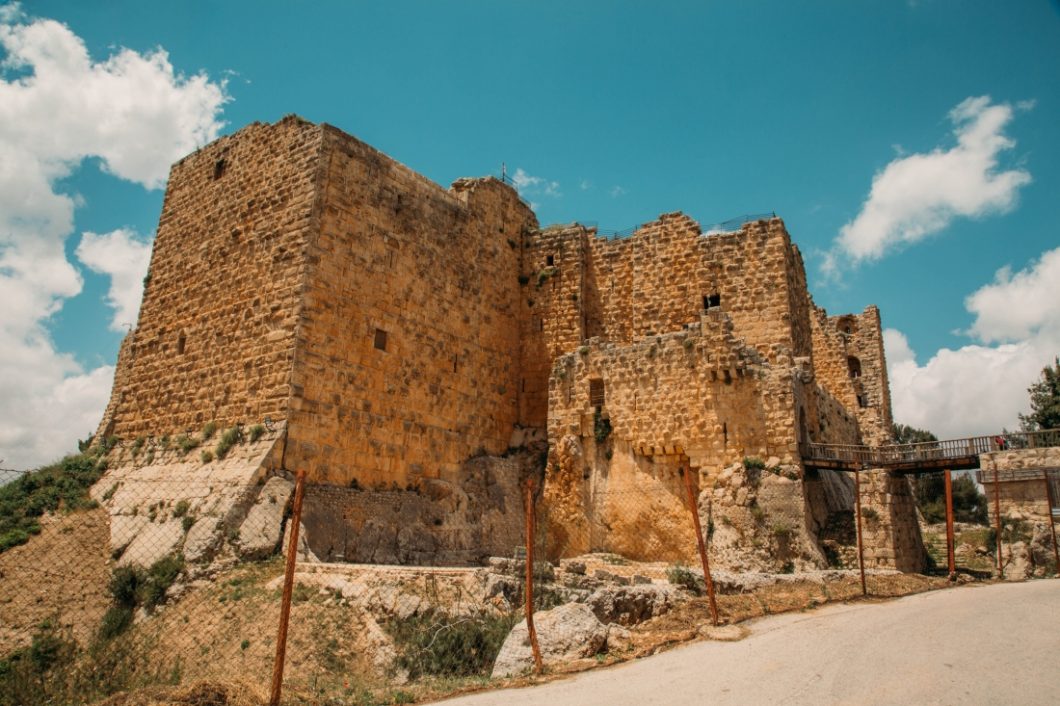 This, again, was a very tranquil place to visit. There were only a couple other tours here, and it was amazing to wander this ancient castle – most of which is open to the public. (We, also, did not take a tour here.) Funny enough, this is the first actual "castle" my husband and I have ever been in – despite all of our travels.
We spent about 1 1/2 hours here.
*Jerash
The most famous spot on this list!
Known as the "Pompeii of the East" because of its well-preserved Roman ruins. (It was not, however, buried by a volcano.)
You can see the ancient forum, cardo maximus, hippodrome, nymphaeum and more.
The city was hit by a devastating earthquake in 747 AD, and it's population shrank to about a quarter of its former size.
Local guides are available for hire in nearly every language you can think of at the entrance.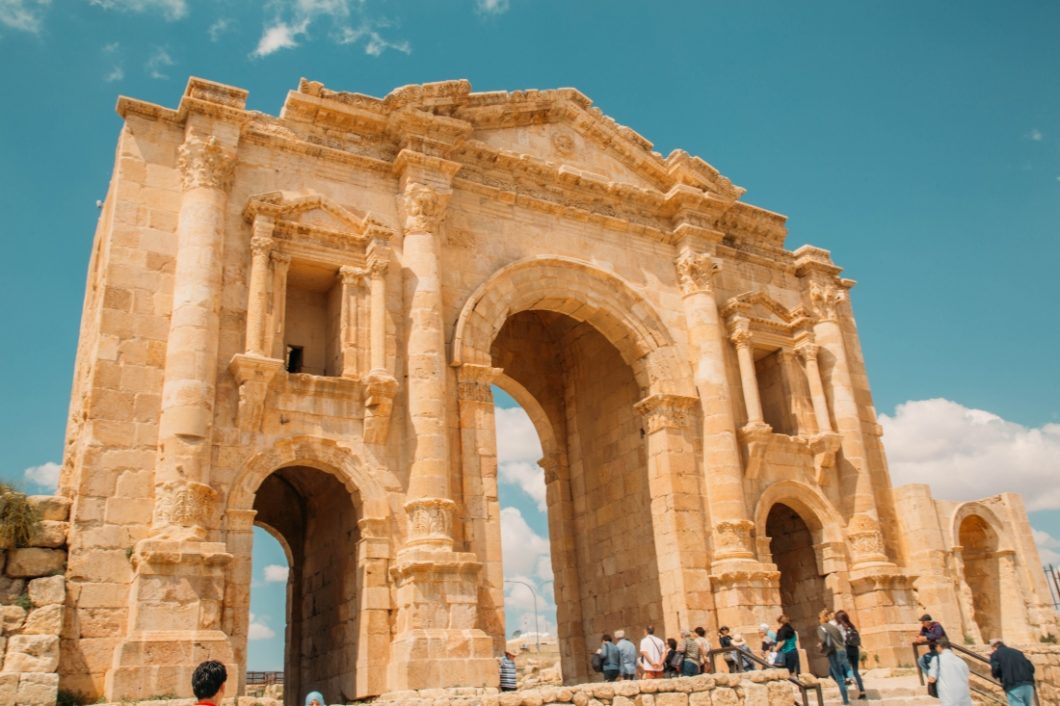 Jerash was an impressive site to visit in Jordan! We did hire a local guide here, as the site is huge and we didn't want to miss anything important. Our guide also showed us things we never would have seen – such as places where ancient game were played, damage from the earthquake, and even ancient pieces of mosaics that still were laying on the ground!
Our guide also showed us "the moving columns" in the Temple of Artemis. He stuck a spoon in between the columns and you could watch it move. (I took a video of this below.) This is likely so the columns could withstand an earthquake and move in the wind ever so slightly.
This is the most famous stop on my list of northern Jordan, so it was obviously more crowded here than anywhere else. However, with its massive size, you never felt overwhelmed by other tourists here either.
We spent somewhere between 3 and 4 hours in Jerash.
*We started and ended our day (8 am – to about 6:30 pm) at the Amman Marriott Hotel – which was a FANTASTIC hotel to stay at. The service was phenomenal as was our room and the food onsite.
I'm happy to answer any questions you may have about taking a day trip from Amman to northern Jordan in the comments section!
*Click here to see all of my posts about Jordan.
Travel Insurance
---
As of 2021, many destinations require having travel medical insurance that covers COVID-19. Squaremouth is the only site that currently lets you filter travel insurance policies for COVID-19 coverage. I, personally, use Squaremouth for finding the best insurance policies for my travels, and I have already used them for trips planned in 2021. They're also recommended by Forbes!
Click here to get your free travel insurance quote.
Visa Requirements
To check if your country requires a Visa for traveling to Jordan, click here.
*Disclosure: some of these links are affiliate links. Meaning, if you click a link and make a purchase, Have Clothes, Will Travel gets a very small commission at no extra cost to you. Thank you for supporting the brands that make this blog possible! I am also a participant in the Amazon Services LLC Associates Program, an affiliate advertising program designed to provide a means for us to earn fees by linking to Amazon.com and affiliated sites.