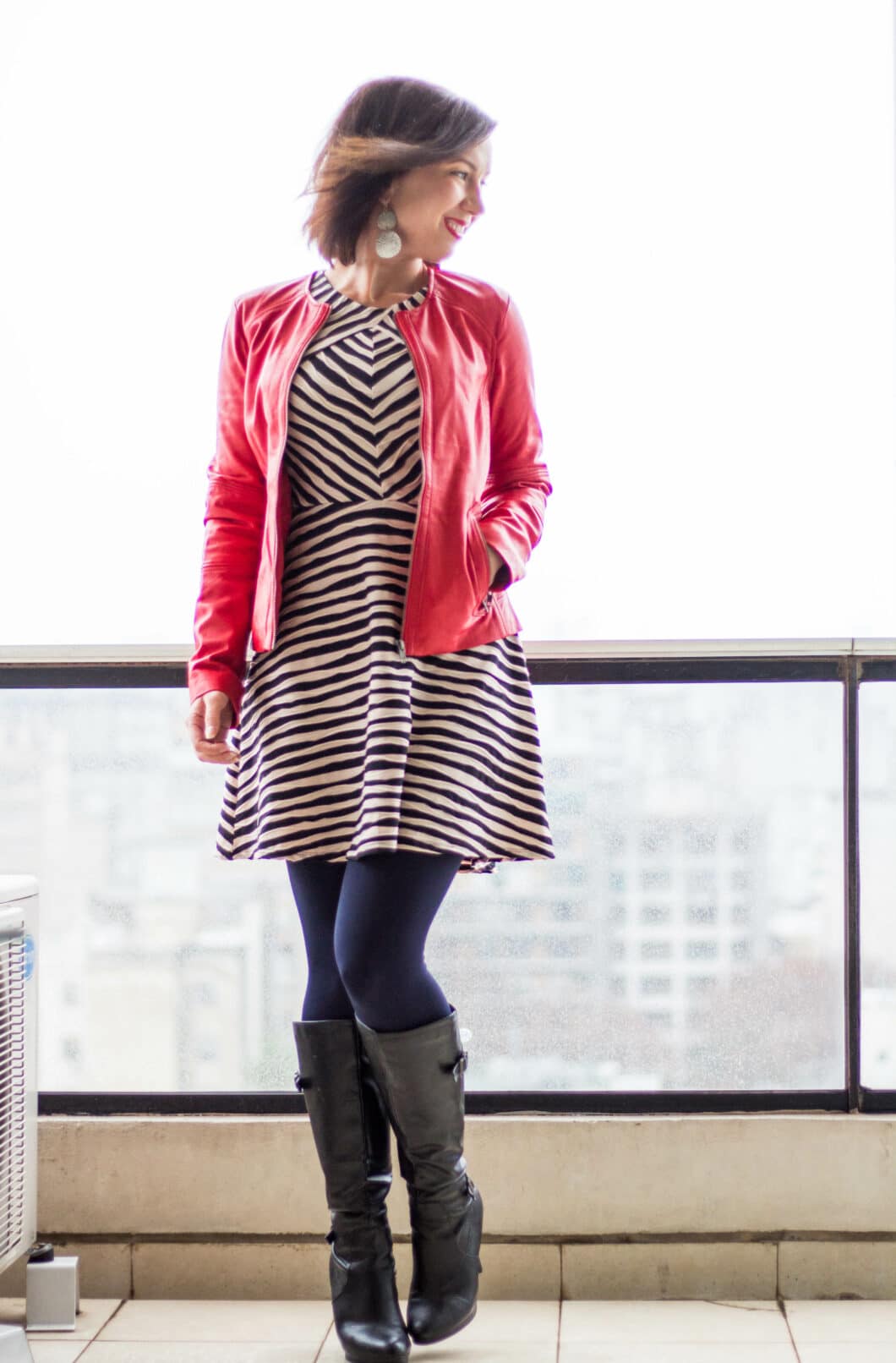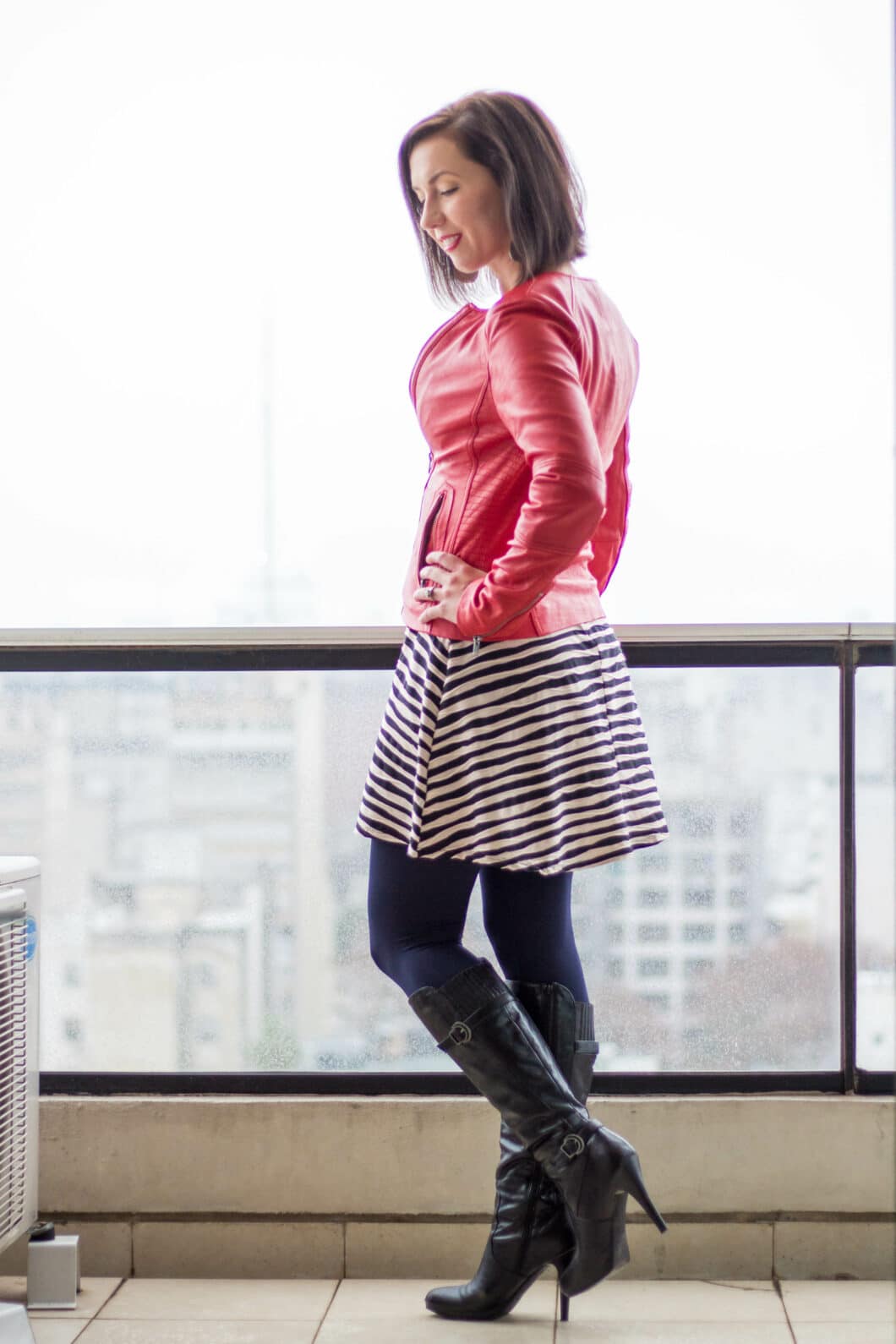 When it comes to leather jackets, my first thought is always to pair them with jeans and a pair of boots. But this weekend, I decided to get a bit more creative with my leather jacket styling and throw it on over one of my most-worn classic dresses…to give it a bit edgier of a look!
My fancy red leather jacket is one I had gotten from Wilsons Leather back in November but didn't get much of a chance to use it until now, thanks to it being so gosh darn hot in this hemisphere up until last month. (My gosh have the past couple weekends been cold, though! Ned Stark was right, winter is here!)
I know leather jackets and boots are the last things most folks in the Northern Hemisphere are thinking about when it comes to their wardrobe at this time of year. However, hear me out, now is a good time to be looking! For instance, the jacket I am wearing in these photos is stocked in all sizes (double check size chart before ordering, it runs large) and is on sale for a fraction of what it was last winter! (Plus, it even comes in other colors now.)
I am also really excited about the leggings I'm wearing! They're from my friends over at Eleanora Grace Boutique (out of Wisconsin), and they are SO soft. I have a few pairs from Eleanora Grace and every one of them is amazingly comfortable and soft to the touch. My mom also ordered a few pairs from them and is in love as well. She says they're the softest leggings she's ever had. And at $10 a pair, they're wayyyy cheaper than other quality leggings.
Now I'm curious, would you pair a leather jacket with a dress? Let me know in the comments!
Where to find it:
Leather Jacket: c/o* Wilsons Leather
Dress: Old (Similar here & here)
Leggings: c/o* Eleanora Grace Boutique
Boots: Old (Similar here)
or click to shop:

Disclosure: some of the links in this post are affiliate links. Meaning, if you click a link and make a purchase, Have Clothes, Will Travel gets a very small commission. Thank you for supporting the brands that make this blog possible!
*c/o = courtesy of, meaning the company gave me the product to be used on my blog, and I did not pay for it. All opinions are my own, and I am not being compensated for a positive review.