A Fan-tastically Whimsical Skirt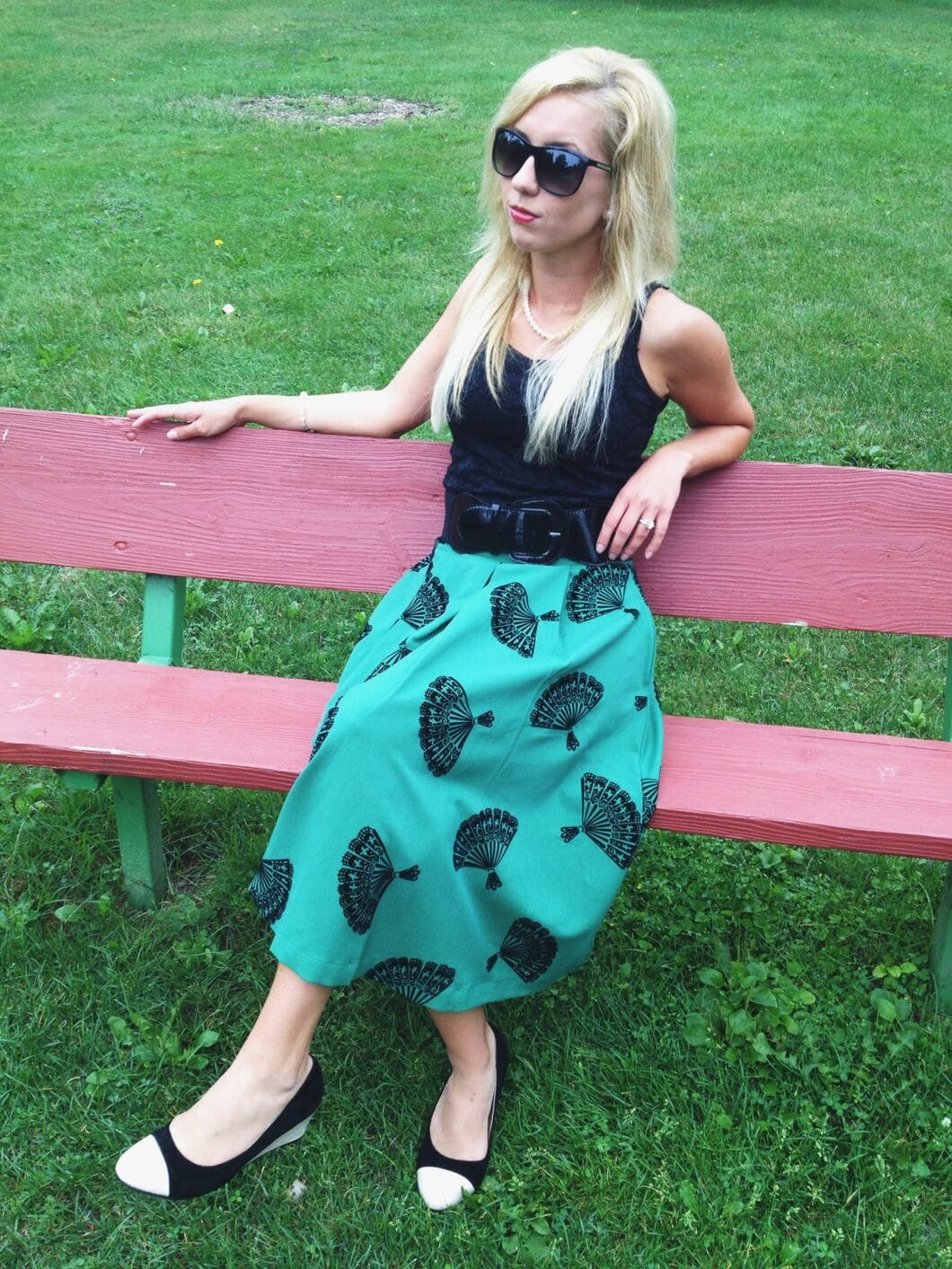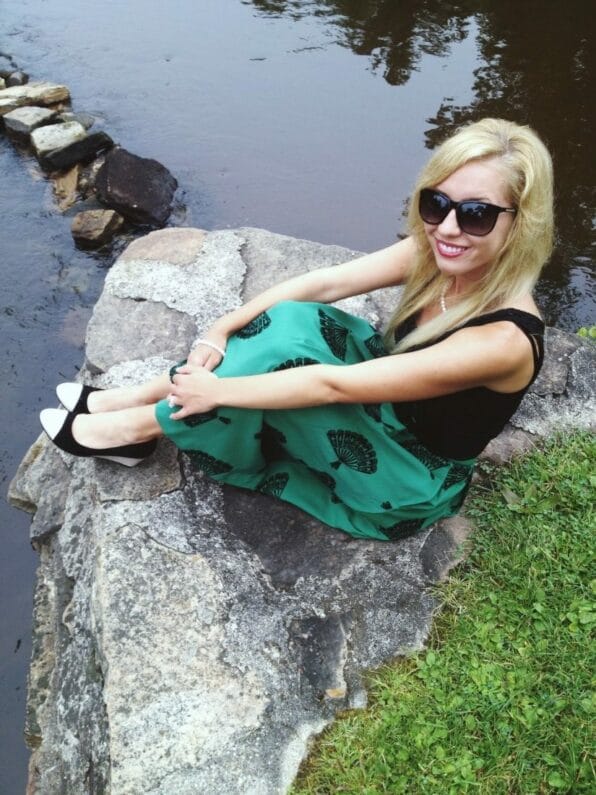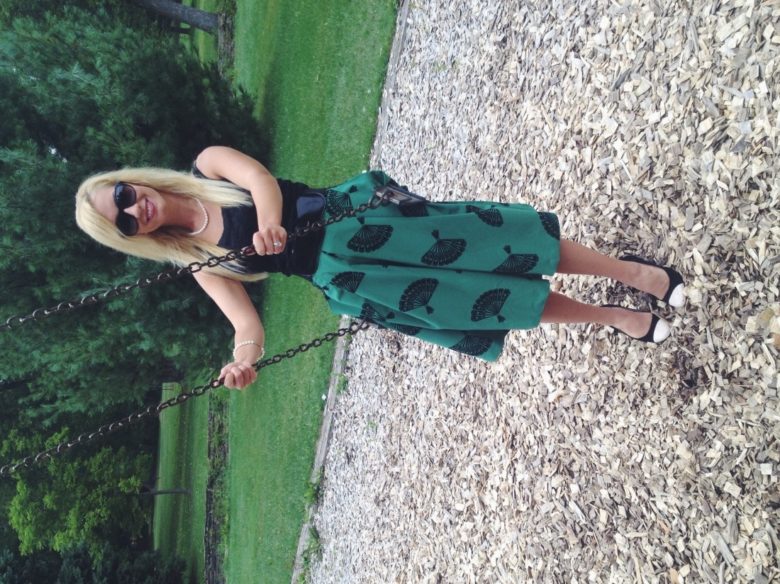 There are skirts. And then there are skirts that make you want to twirl and skip through a park, not caring who's looking. This skirt is definitely the latter. It's incredibly comfortable and flattering. I love that it's pleated and has little velvet fans on it (that title makes more sense now, right? Haha). I also love it because it's a good "in-between" material… meaning it's thick enough to put some tights on and wear in the winter, but not so heavy that it can't be worn in summer.
I've received compliments from complete strangers who have stopped me on the street to let me know what a fabulous skirt this is (from both men and women, in Italy and Wisconsin). This has confirmed my theory that this skirt was worth every penny. My only gripe with this skirt is that it does require some ironing. And I'm someone who would rather rewash something than attempt to iron it. However, this skirt stubbornly holds on to its wrinkles even after a wash cycle. This is an incredibly small problem and is only a problem because I'm too lazy to iron my clothes. But once you've taken the time to get those wrinkles out, it does take quite a bit of time for them to reappear.
Now, let's move on to the most comfortable wedges in the world. These shoes were sent straight from dressy shoe heaven. They are super cute, versatile and can be worn for an entire day of standing or walking with very little discomfort. I have some rather wide feet, and they fit me perfectly. I felt like Cinderella when I took them out of the box. However, if you have especially narrow feet, these shoes might be a little too roomy for you. That being said, these are my new favorite shoes and I would expect to see them in many more outfit posts.
Where to find it:
Skirt: ModCloth (Similar here)
Wedges: ModCloth (Sold out)
Tank top: Vanity (in store)
Cami: Maurices
Belt: Tiger Lily (in store)
Sunglasses: Burlington Coat Factory (in store)
Pearls: Gift from my husband