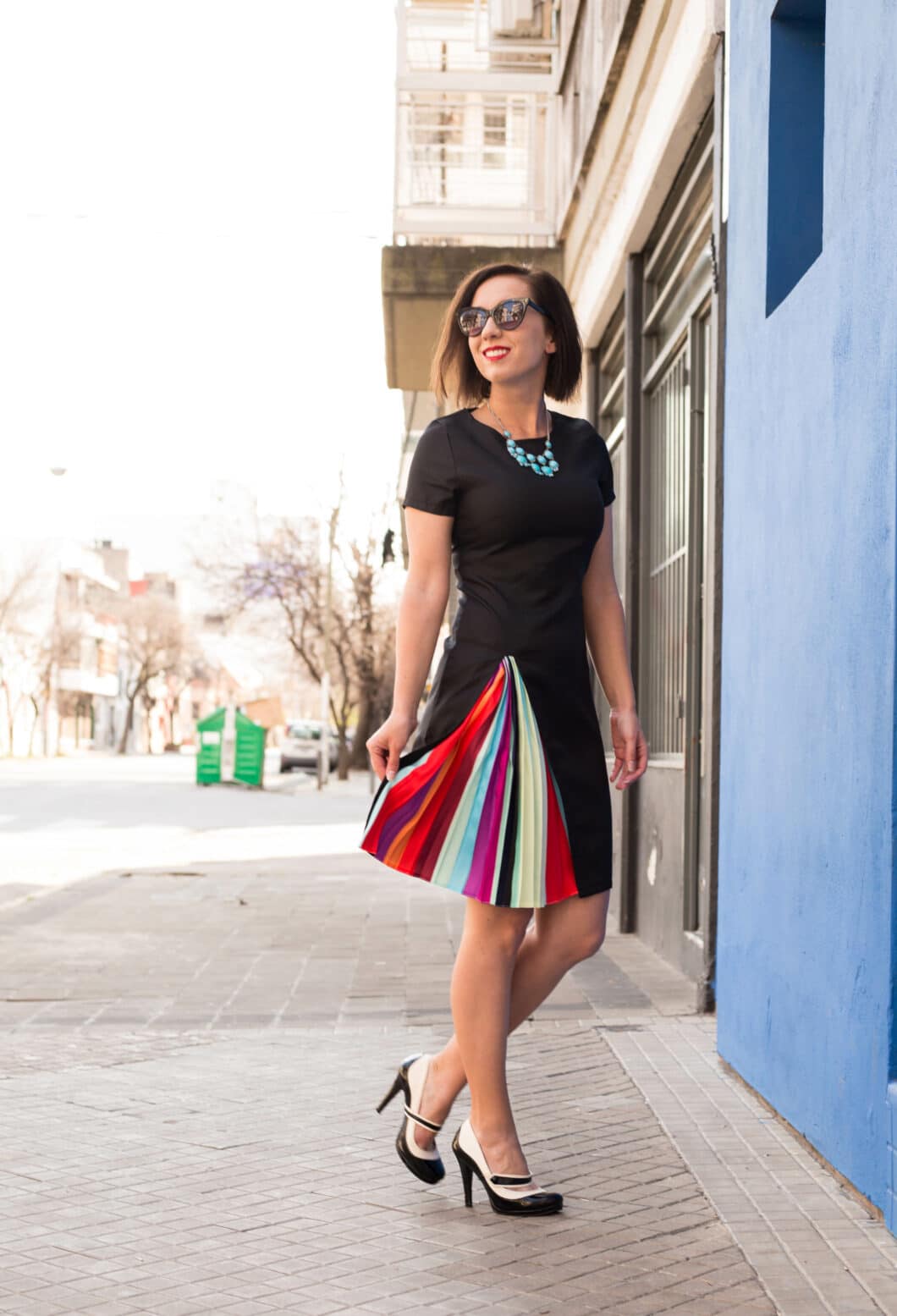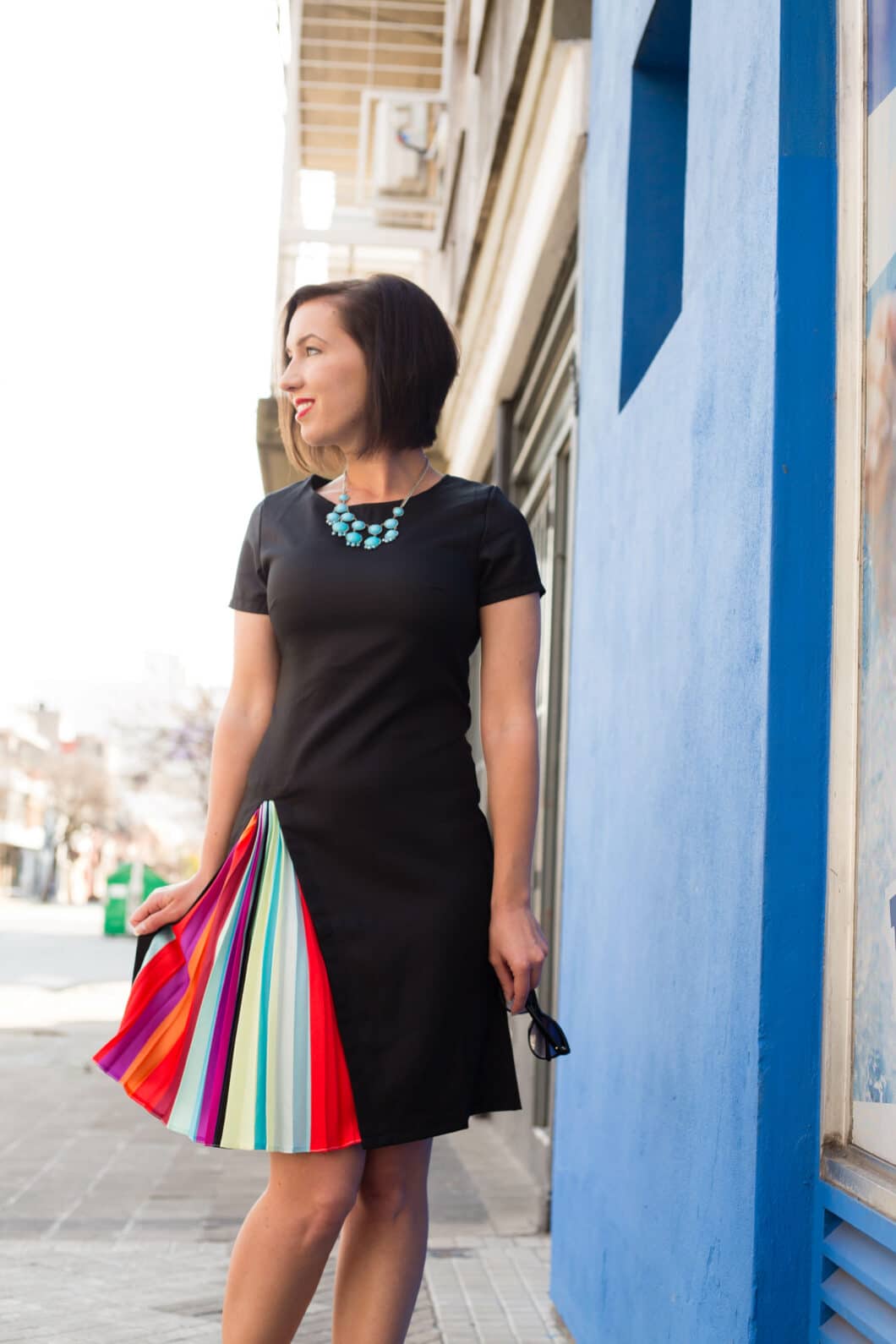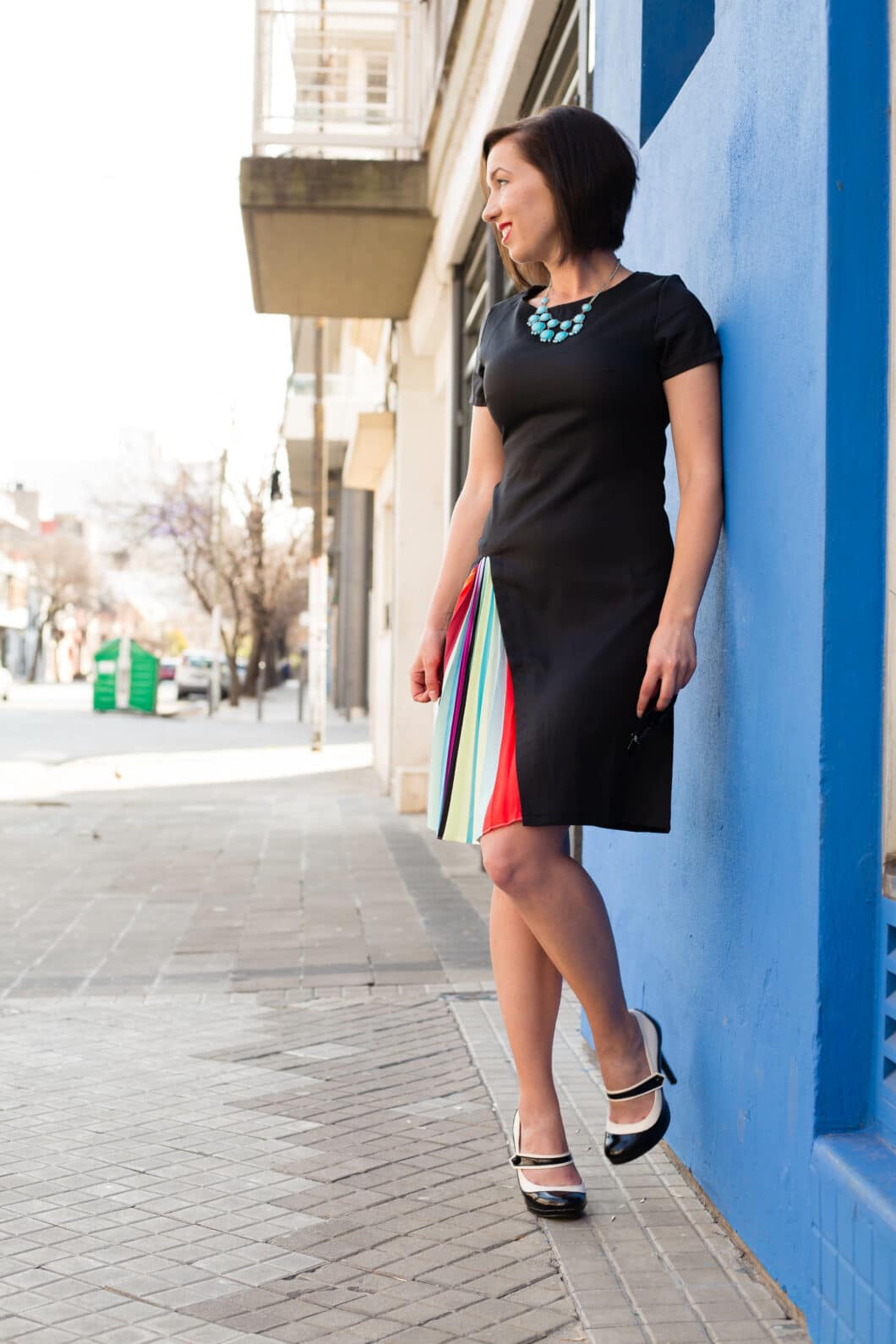 I just can't shake the image of a peacock fanning its feathers when I look at these photos. The ruffles of this dress look like I have my own tiny, rainbow-colored peacock tail. Haha. Or maybe that's just my brain on too much caffeine?
But anyways! This is a dress I have had on my radar for many, many moons! My friend, Ashlee, had sent me a Pin of it quite a while ago and suggested I should give it a go. I put it on my imaginary wishlist and hemmed and hawed about for months. (Let's be honest, I don't need another dress.) But, when the lovely folks over at FashionMia offered to send me it, I couldn't have been more excited!
And while this dress is gorgeous (and it's only $25!), and my desensitized-to-my-wardrobe husband approved of it as well… holy moly is it tight! I was not expecting that when I ordered it. Most of my skater dresses give me ample breathing room. However, I should've sized up with this one. The material doesn't have much give and one size up would have certainly solved the problem. (I had ordered my normal size medium – FYI.) So, make sure you read the measurements carefully and size up if you're in between sizes. That one was on me!
**Update to this post: An Instagram friend had also ordered it after me and said sizing up a whole size for her was not enough and she had to return it. Unfortunately, the return process hasn't been so smooth for her either (she's still waiting for a refund 5 months later!). She also said shipping took quite a long time (like 5 or 6 weeks!). It took about 2 1/2 weeks to reach me, and I have not tried to return anything yet. I just wanted you all to be aware of this if you do decide to order from FashionMia – the prices are great (this dress is $26), but shipping, sizing, returns, etc. can get very difficult.
Also, by the time this post publishes, I will be in Atlanta, Georgia! I'm kind of "flying by the seat of my pants" for this portion of the trip, so if anyone has any recommendations of must-do things in Atlanta, I'm all ear (or eyes?) in the comments section! Thank you!
And do you have any dresses in your closet that make you feel as pretty as a peacock? Let me know in the comments too!
Where to find it:
Dress c/o* FashionMia (Sold out. Similar here.)
Heels: Old (Similar here)
Necklace: Old (Similar here)
Sunglasses: c/o* Polette
Disclosure: some of the links in this post are affiliate links. Meaning, if you click a link and make a purchase, Have Clothes, Will Travel gets a very small commission. Thank you for supporting the brands that make this blog possible!
*c/o = courtesy of, meaning the company gave me the product to be used on my blog, and I did not pay for it. All opinions are my own, and I am not being compensated for a positive review.