First Time for Everything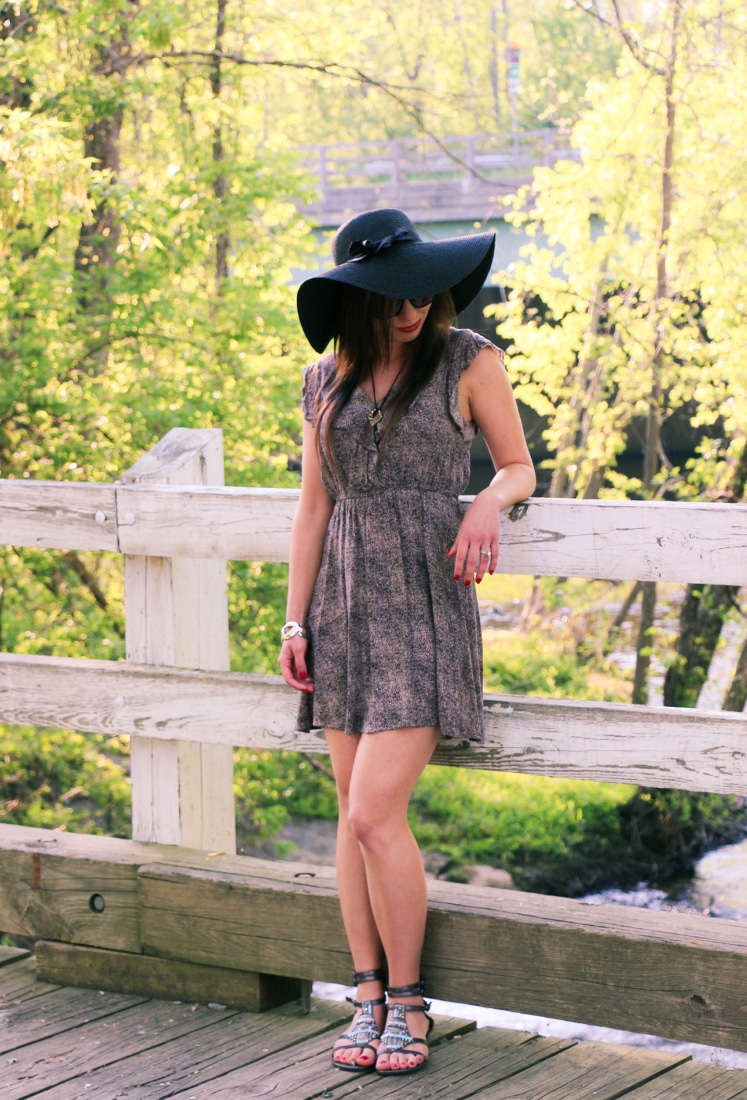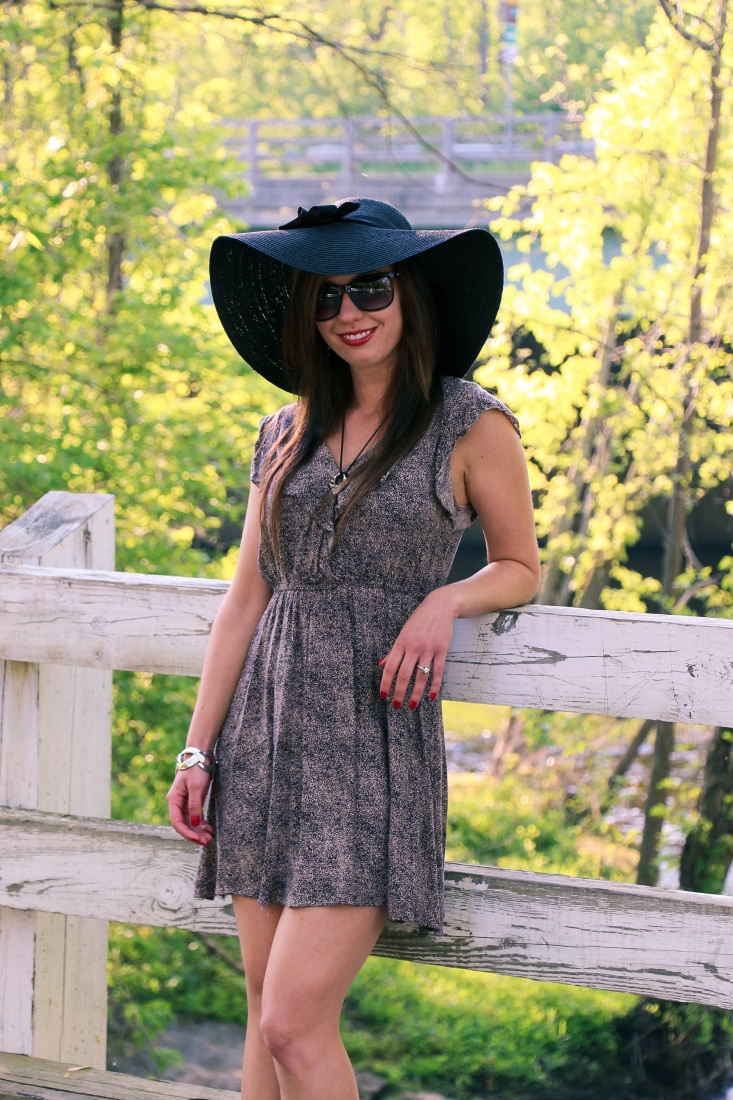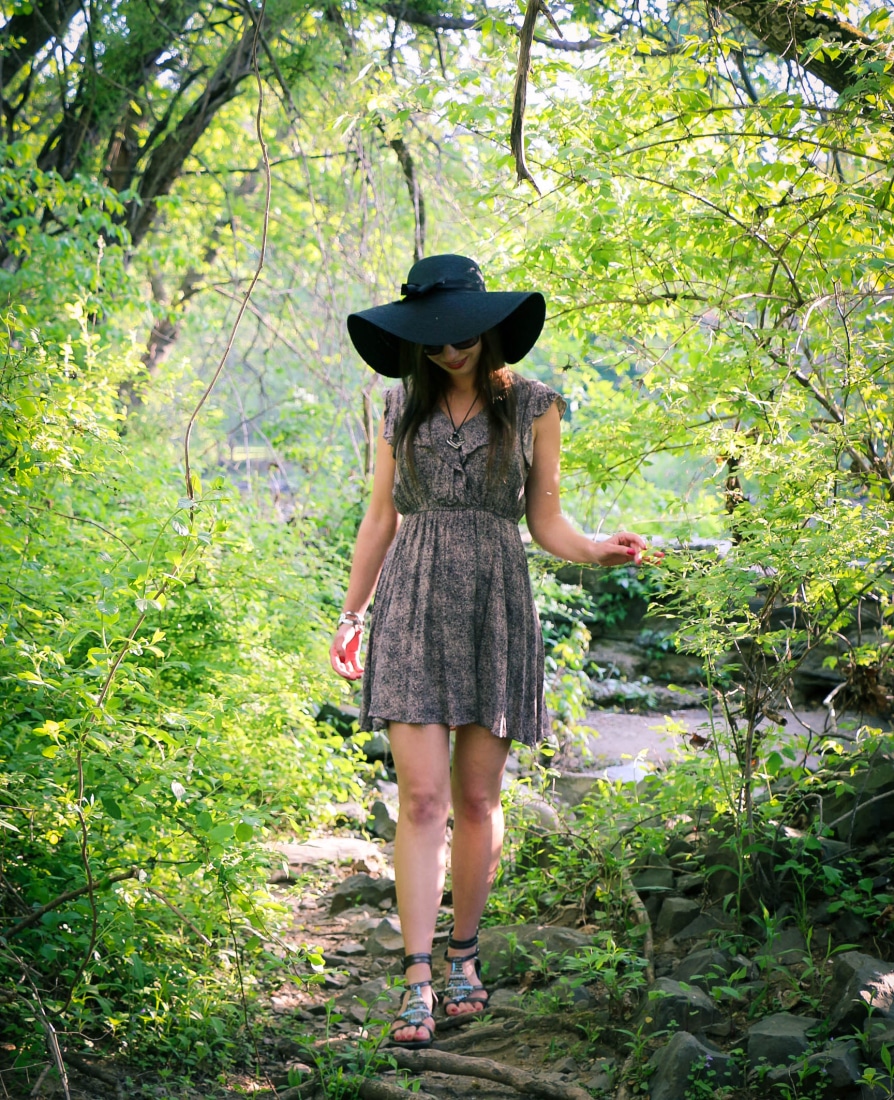 Shop the look:

There's a first time for everything! And this is the first time I've ever worn a sun hat. I was planning on waiting until I was at the beach this summer to break it out, but the weather has been sunny and in the 80s (and is supposed to get up to 90 today!)…so, it seemed silly to wait any longer, when it appears summer has already arrived.
This sun hat I bought at Target…when I was grocery shopping. Haha. (You get me every time, Target!) I've never owned a sun hat until now, because I used to be a bit of a sun-worshipper…and never wanted to wear anything that would prevent me from getting a tan. Fortunately, I've outgrown the whole tanning thing and have become an avid sunscreen-wearer, and now, sun hat-wearer. And with May being National Skin Cancer Awareness Month, there really isn't a better time to become proactive about preventing skin cancer. (Click here to learn more about protecting yourself from the sun.) This hat is also nice, because while it's black, I don't get too warm while wearing it.
My dress is also great for the warm weather because it's paper thin but not see-through. I really need to get more dresses like this… they're so comfy! It's also great, because I can wear it with a tank top, tights and my boots for cooler weather. I had found this sundress at a cute thrift store in downtown Princeton called Greene Street. If you ever find yourself in downtown Princeton make sure to stop in Greene Street. They have a really nice inventory for both men and women (my husband has had really good luck here, too).
My gladiator sandals are so old, they are actually the first online purchase I ever made. I was in high school when I saw them in a little boutique in downtown Minocqua, Wisconsin. They were out of my price range as a 16-year-old working at Claire's, but I was not deterred. I had my debit card and used the family computer to find these glorious sandals for half price on Zappos…and I still wear them every summer. They are Coconuts by Matisse, and given how much use they have gotten over these past 10 summers, I can say they are incredibly high-quality. Unfortunately, this exact pair does not exist after 10 years, but Matisse does have similar pairs I have linked to below.
*Does anyone else have a favorite sun hat for summer? And do you remember the first time you bought something online? (I was so nervous. Haha.) Let me know in the comments!
Where to find it:
Sun hat: Target (Sold out. Similar here.)
Dress: Thrifted (similar here)
Sandals: Coconuts by Matisse (Similar here)
Jewelry: Lia Sophia (old)
Sunglasses: Burlington Coat Factory (old)
*I'm very excited that this outfit is now in an ad for ModCloth! If you want to see it on the site, just click here and hover the mouse over the "outfit photos" tab. 🙂
*Never miss a post! Blovlovin' will send you a weekly summary of my blog posts. Just enter your email below!
Follow