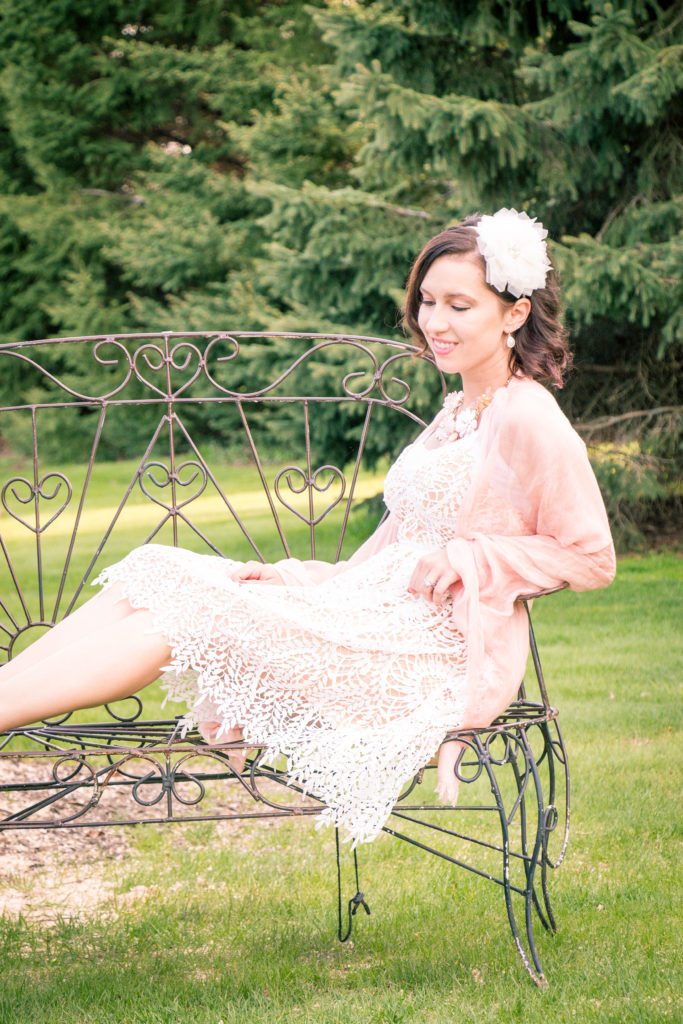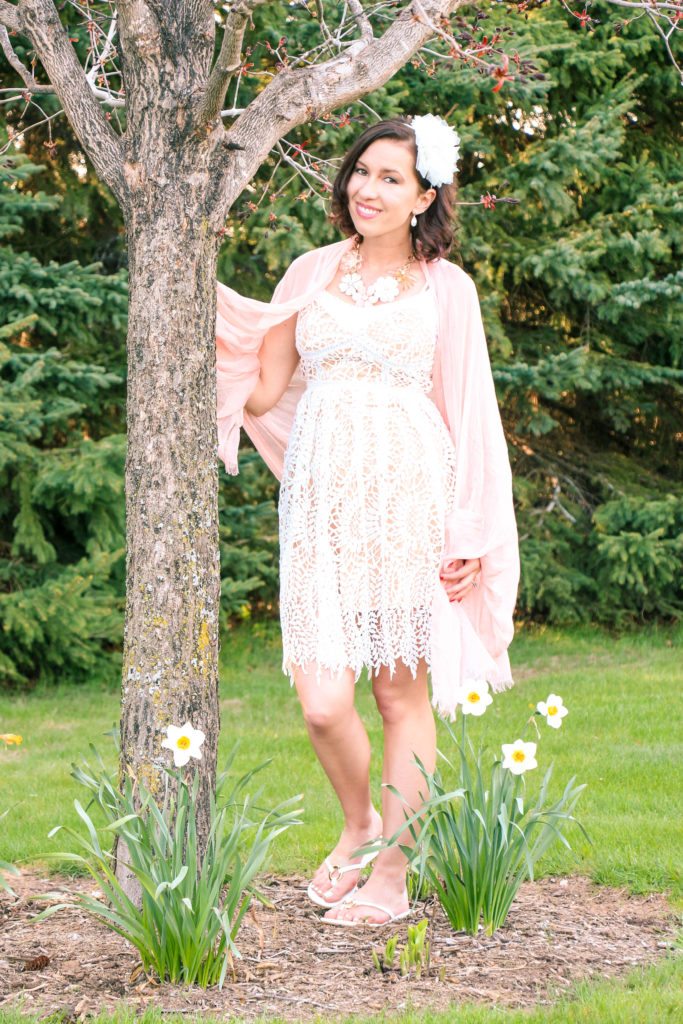 Dress c/o* (Similar options here) | Scarf | Flip Flops (Similar) | Necklace (Similar) | Headband (Similar)
Don't worry – this dress is not actually see-through, haha. It's honestly one of the least sheer, light-colored dresses that I own. There's a nude slip under it (and even a tank-top as well)! I know some of these photos made that a bit hard to tell, though. (And my husband said it's quite the optical illusion in-person too, haha.) With that being said, however, I am really coming around to the whole white, sundress thing!
And I couldn't have asked for better sundress weather this weekend…seriously, the weather was phenomenal. So, I finally worked up the courage to break out this white, lace dress! This dress is another one from the lovely Lilee Fashion. And you can now order their dresses via their eBay store! (Stay tuned, there will be some even more exciting items on Lilee Fashion's eBay store coming soon!)
I'm not generally a fan of spaghetti straps on me, and I had originally planned to wear this dress with a cardigan. But the weather was just too nice for that…so I got a bit creative with this scarf from Forever 21….and unraveled it to turn it into a shawl. And I swear I wore my shoes out that night, but it just felt sooooo good to be barefoot while I was taking these photos!
It was too cute too…while I was taking these photos, Buck sat by my tripod the whole time and watched. And he only managed to photo-bomb me this one time! I'll have to consider hiring him as an assistant. 😉
Did anyone else get to break out their sundresses this weekend? Let me know in the comments!
Where to find it:
Dress: c/o* Lilee Fashion (Similar options here)
Scarf: Etsy (Similar)
Sandals: Amazon (similar)
Necklace: Amazon (similar)
Headband: Old (similar here)
Earrings: Icing
Lip Gloss: CoverGirl
Shop similar items:

*c/o = courtesy of, meaning the company gave me the product to be used on my blog, and I did not pay for it. All opinions are my own, and I am not being compensated for a positive review.