Golfing for Veterans 2015
Drum roll, please! Golfing for Veterans, partnered with Have Clothes, Will Travel, has raised $7,000 for Operation Homefront this year! A big thank you to everyone who came out this weekend and participated! And especially thank you to all the amazing volunteers, everyone who donated items or money for raffles and hole sponsorships, the wonderful employees at Shamrock Heights Golf Course and Chris Jacke for coming out.
However, most importantly, thank you to A.J. and Megan Griesbach who put this wonderful charity golf outing together all by themselves. It takes an incredible amount of time and dedication to do this much planning between just 2 people. To better put this into perspective, usually events like this have at the very least 10 people planning and organizing. Thank you, thank you, thank you, Megan and A.J! It was an absolute honor for Have Clothes, Will Travel to partner with such a worthy cause! (Have Clothes, Will Travel matched the funds raised for this year's outing.)
If you were not in attendance at this year's event, click here to read a little more about Golfing for Veterans and why Have Clothes, Will Travel is writing about and sponsoring it.
This was A.J and Megan's 3rd year hosting Golfing for Veterans. Every year the funds raised are donated to Operation Homefront. This wonderful charity provides emergency assistance to military families and wounded warriors. They have helped thousands of military families, and continue to do so right in our community.
"For every dollar you give to Operation Homefront, 93 cents is used to directly help military families," Megan says. "We also like that the money raised is used to help local families."
I think it's safe to say this year's outing was a success! From the beautiful weather to the awesome prizes throughout the day, to all of the funds raised – Golfing for Veterans was a wonderful time for everyone. If you would like more information about Golfing for Veterans or have a suggestion for improvements to next year's outing – send an email to A.J. at golfingforve[email protected] and like the Golfing for Veterans Facebook page by clicking here.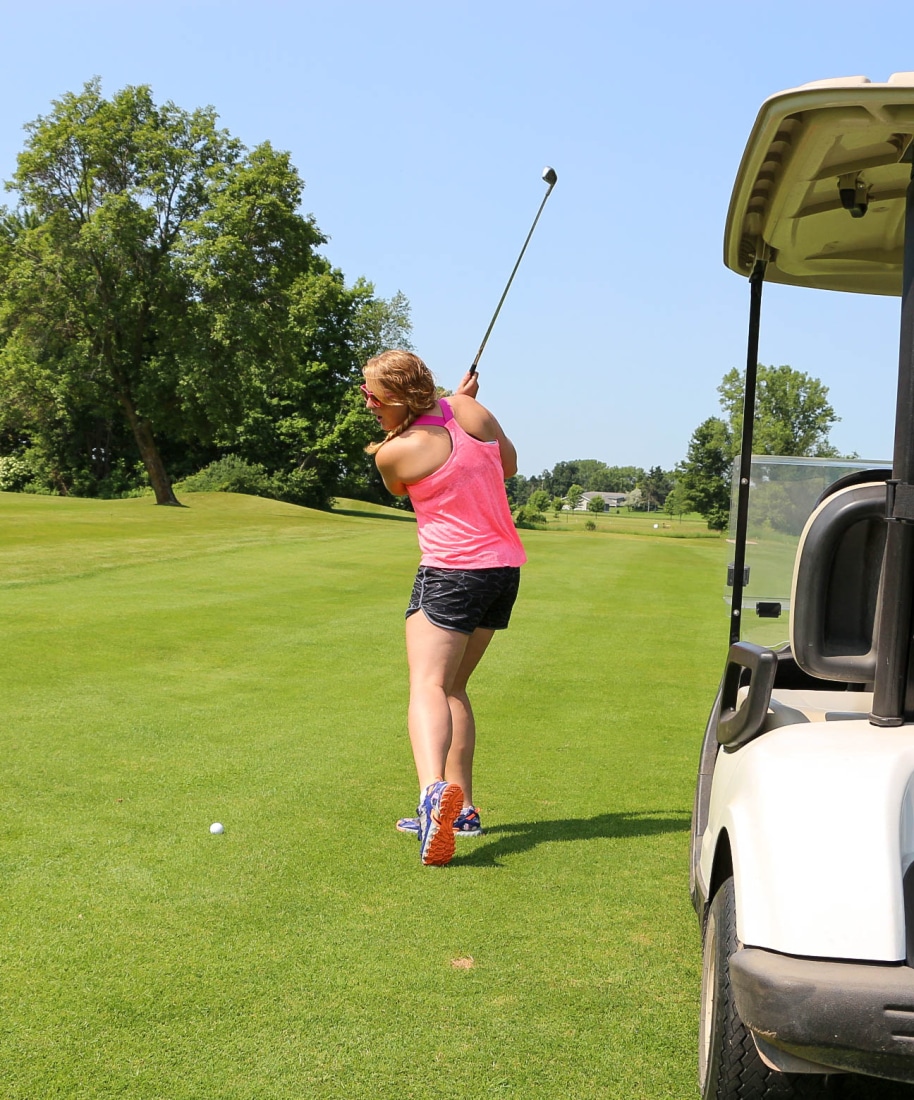 If you participated in this year's Golfing for Veterans, feel free to take a look at the photo gallery below. Left clicking on a photo will make it larger. If you see a picture of yourself you like, right click it and then click "save as." You can have it developed, put it as your Facebook profile pic, upload it to Tinder – whatever you want! I uploaded as many photos as I could in the gallery, to give people more photos of themselves to choose from (so, that's why it may seem like there is more than one of the same photos).
If you are having any problems or have any questions feel free to ask me in the comments section at the bottom, or click here to send me an email. And if you would like to stay connected to my website, feel free to follow me on Bloglovin' (you'll get future posts delivered to your email), or follow along on any of the social media venues of your choice! I'm on just about all of them: Facebook, Instagram, Twitter, Pinterest, Stumbleupon, Google+, ModCloth, LookBook, Chictopia – the list goes on! I will be holding a ModCloth gift card giveaway soon, to celebrate Have Clothes, Will Travel's one year anniversary – you won't want to miss that!
Once again, thank you to all who participated in this year's Golfing for Veterans and made it the huge success that it is. It was an absolute honor for Have Clothes, Will Travel to be a part of this extraordinary event!
Golfing for Veterans Photo Gallery