This year's (2018) Golfing for Veterans is taking place June 30th at Shamrock Heights Golf Course! Click here for more information.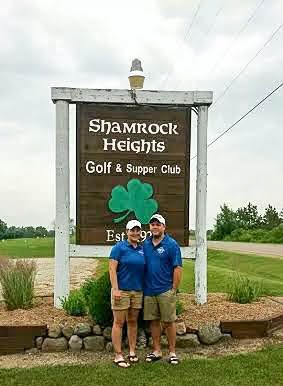 I am really excited to share with you all an awesome event that Have Clothes, Will Travel is donating to – Golfing for Veterans! A.J. and Megan Griesbach (also my brother and sister-in-law) are the amazing organizers behind the golf outing, "Golfing for Veterans." This is an annual golf outing where all the funds raised are donated to the charity, Operation Homefront. This wonderful charity provides emergency assistance to military families and wounded warriors.
This year will be A.J. and Megan's 3rd year hosting the outing that takes place at Shamrock Heights Golf Course in New London, Wisconsin on June 27th (with a 10 a.m. shotgun start). They also have some really exciting news for this year's outing – there will be a legendary Packers player in attendance! Chris Jacke will be golfing with one lucky team all day! Megan and A.J. will be holding a raffle just before the outing starts, to see which team will get to golf with him. Jacke will also be available for questions throughout the event. How cool is that?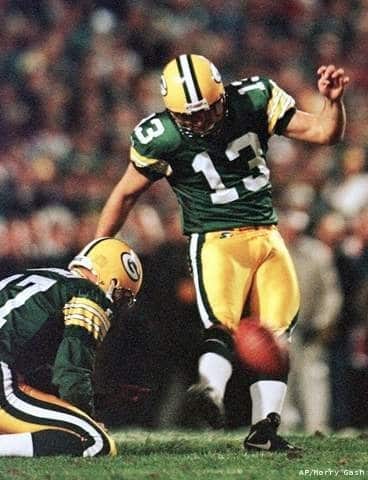 There will also be a chance to win a $10,000 hole-in-one, as well as other raffle prizes. This outing will be a 4 man scramble costing $70 per person. Ticket prices include 18 holes of golf with a cart, buffet dinner, drink tickets and hole prizes.
This outing is definitely worth your time! It is always a ton of fun and the prizes are great. Some of the previous years' raffle items include: Brewers club seat tickets, signed Packers footballs, 18 hole passes to local golf courses, hotel stays…all kinds of goodies!
Your money will also be going toward a wonderful cause. Operation Homefront has helped thousands of military families, and continues to do so right in our community.
?For every dollar you give to Operation Homefront, 93 cents is used to directly help military families," Megan says. "We also like that the money raised is used to help local families.?
Megan and A.J. have raised over $5,000 for Operation Homefront from the past two outings and are hoping to significantly increase the amount raised this year. Have Clothes, Will Travel will be matching 100 percent of this year's funds raised by up to $3,000. If you would like to help them reach that 3,000 dollars, please contact A.J. Griesbach at golfin[email protected] to donate (they would also greatly appreciate any gifts that can be used toward raffle prizes). You can also email A.J. if you interested in signing up a team for the outing – it's not too late!
Be sure to like the Golfing for Veterans Facebook page for even more information. I will also be doing a follow up blog post to show you all how well this year's outing goes!
The photo gallery below is of pictures taken from the last two Golfing for Veterans golf outings. Enjoy!
Golfing for Veterans Photo Gallery