Grace of "Color and Grace"
Meet Grace! She's this month's Featured Fashionista and the fashion expert behind the blog "Color and Grace." Every outfit Grace assembles is fit for a magazine (and she actually is featured in Marie Claire right now!)…and you can always expect a vibrant pop of color!
Grace's posts are always a delight to read, too. Not only will you get some wonderful fashion and style advice, but Grace has an awesome sense of humor. Usually, by the time I'm done reading one of her posts…I'm in stitches! The first post I ever read of Grace's was when she had her wisdom teeth pulled…after that, I was hooked on her wit. But before I get too carried away, I'll let Grace tell you a little more about herself and her lovely blog, Color and Grace.
Q&A With Grace from Color and Grace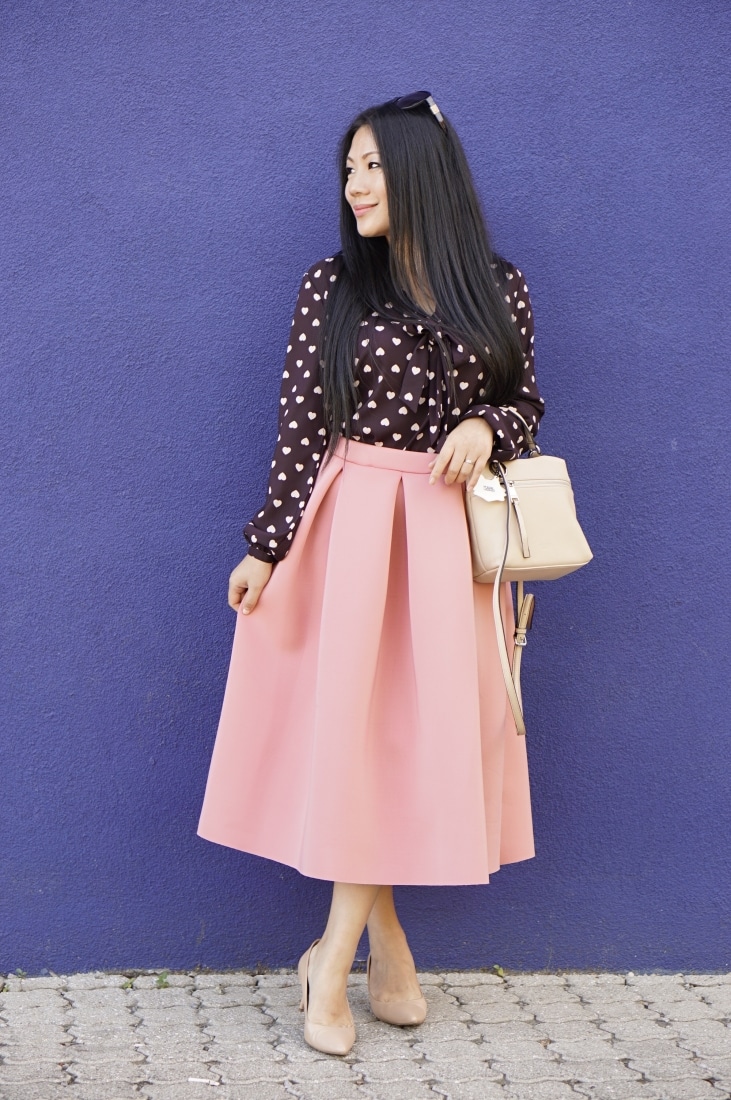 Tell me a little about yourself.
Grace: I am a 41-year-old, petite woman. Born and raised in China, moved to America for love in 2007. Day job: teacher, dream job: fashion blogger. Based in Troy, Michigan, United States.
How would you describe your blog, "Color & Grace?"
Grace: It is a place you can get real-world fashion inspirations and color combinations.
What inspired you to create "Color & Grace?" And what's the story behind the cute name?
Grace: I have always wanted to be a fashion designer. But I don't know how to sew or how to draw. After I read so much about fashion bloggers over the last few years. I decided to give it a try since I always liked writing too. My husband and I came up with several names, but we both felt comfortable with Color and Grace. It is easy to remember and also points out my specialty—-using colors.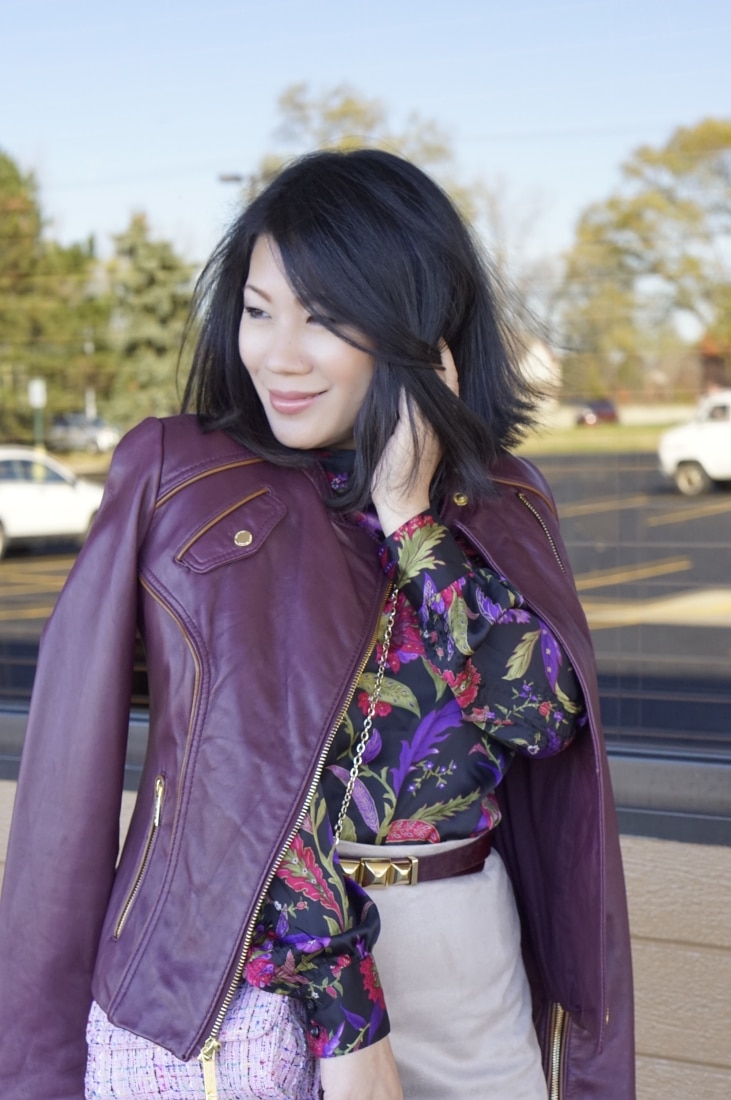 What do you hope the future holds for Color & Grace?
Grace: Lol! I hope someday this blog can support me and my family. So I can retire to a warm place near the beach. Oh, I'd still run my blog, but you'd never see me posing in another winter coat again! 😉
What has been your favorite post on Color & Grace so far, and why?
Grace: I probably have a few favorite outfits but not posts. I put 100% into every post, so I like them all. They are kind of like my children, and it wouldn't be nice to choose one over the others! 😉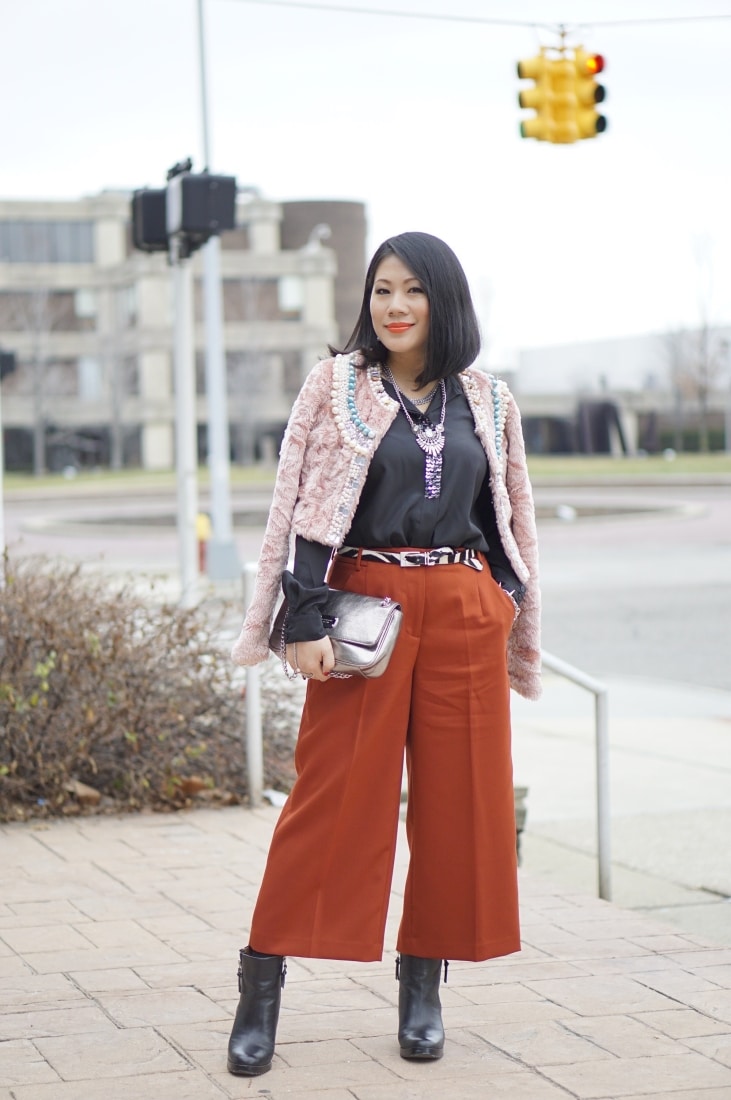 How would you describe your personal style?
Grace: My core style is elegance with a colorful and edgy twist. But I do like to try all different styles as well.
What is your favorite clothing store?
Grace: Nordstrom Rack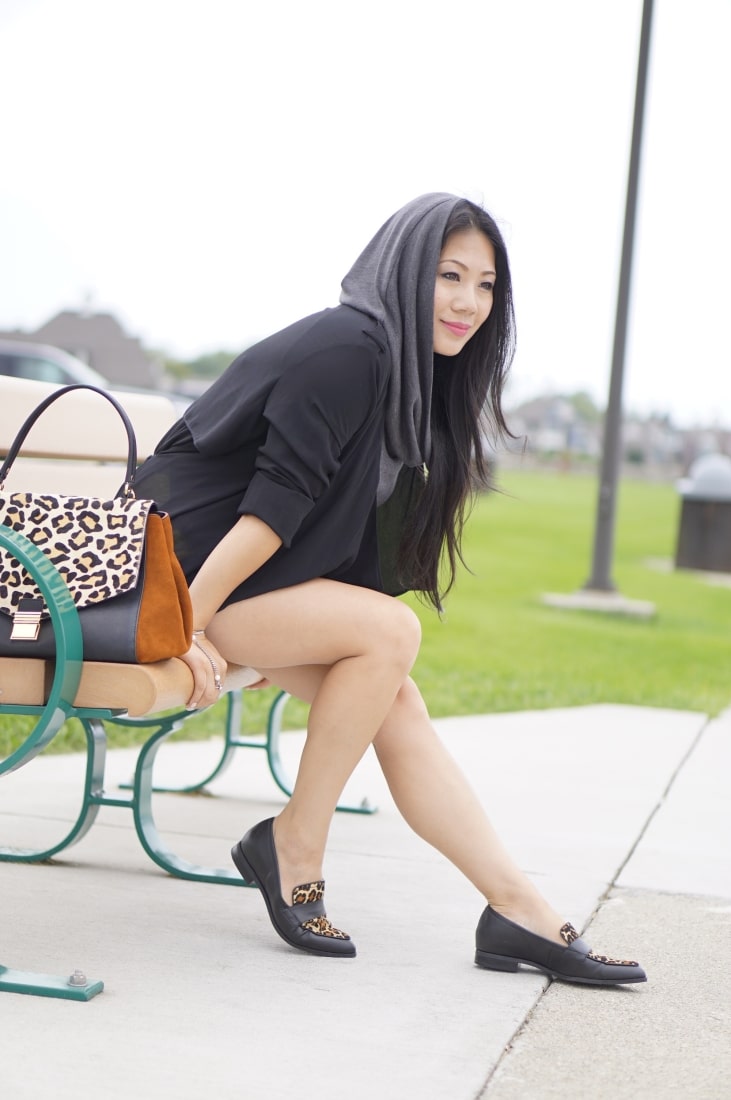 Not only do you blog about your gorgeous outfits, but you also include personal stories about growing up in China and moving to the U.S. Could you tell my readers a little more about your experience?
Grace: It is very different and interesting living in America now. I am very grateful to have the chance to live in two different cultures.
Have you always been so fashionable :), and what was fashion like growing up in China?
Grace: Most women in China are quite good at picking out cute outfits but are lacking in their attention to makeup and hair. I was an ugly duckling till about 30 years old when my husband found me. He always says I am beautiful, but I didn't see myself that way in the mirror. So I started to learn about fashion from magazines and try new things. After a few years, people always told me they liked my outfit. I guess I graduated. 😉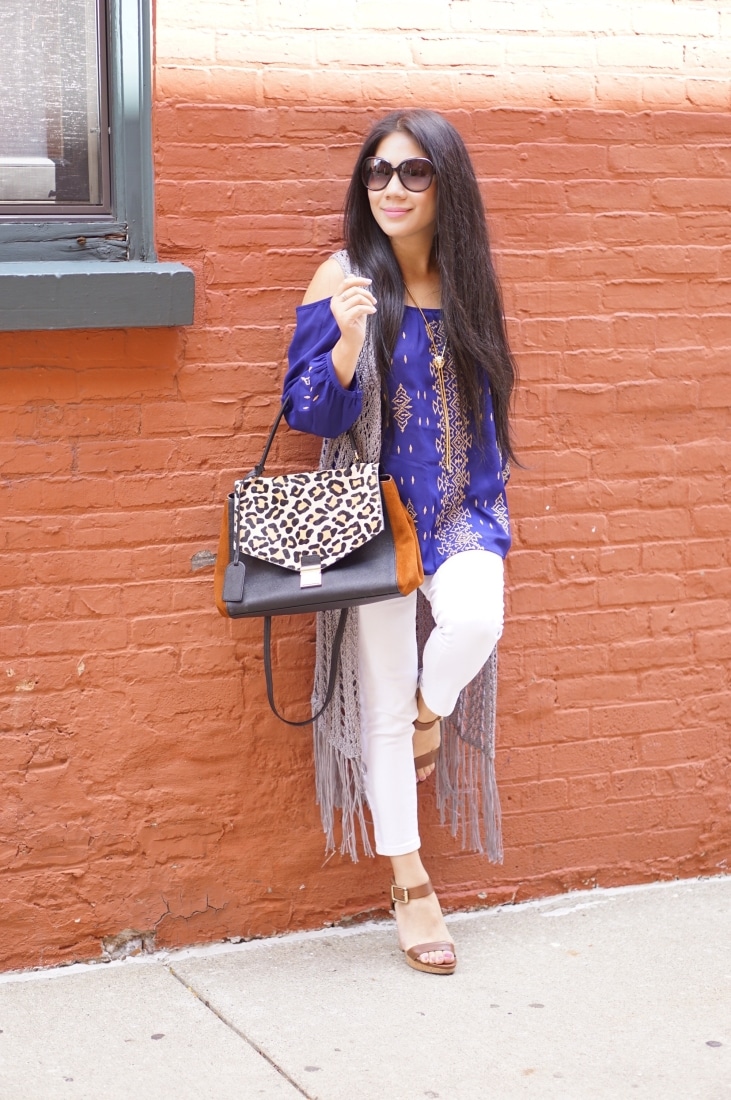 What would be your typical go-to outfit for your day job as a teacher? And how does your job influence your style?
Grace: It will be a pair of skinny pants with a sweater and a long vest to layer. Most of the outfits I wear for my blog, my co-workers haven't ever seen. I try to keep it low-key at work. Because I am a teacher, I will never have any posts that show any cleavage or too much skin.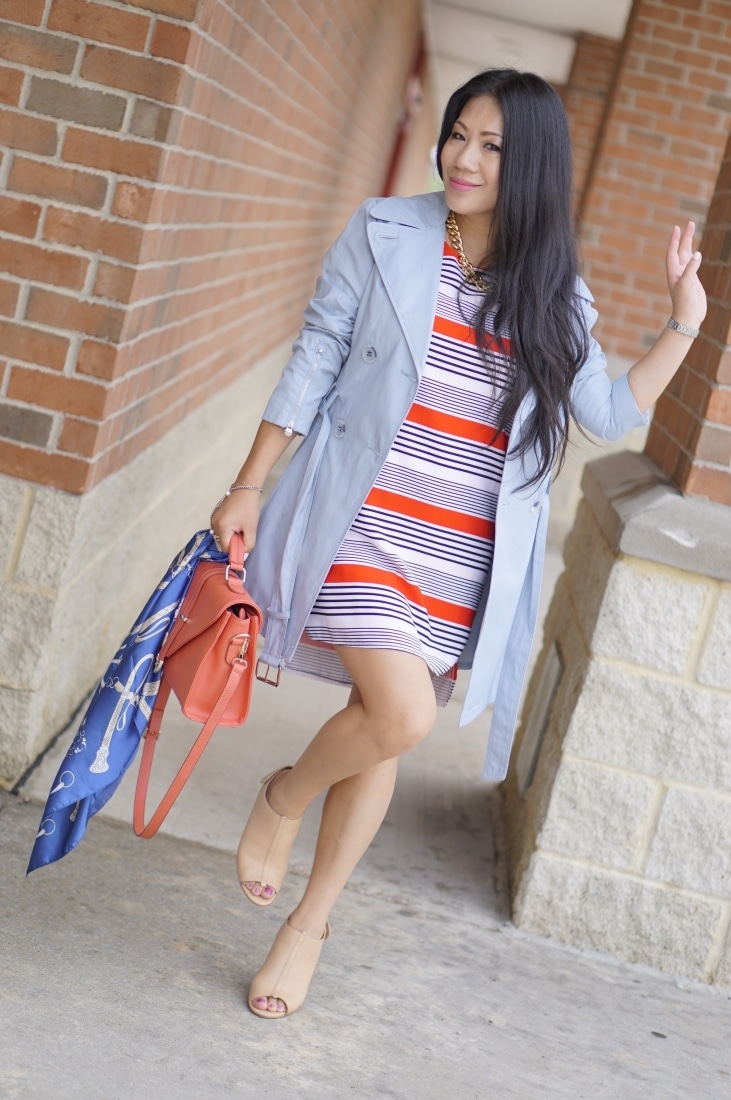 Do you have any advice you would like to share for someone starting their own blog?
Grace: For the style, you need to know who you are and be yourself. To grow your blog, just work hard and be patient.
Any final thoughts you would like to add?
Grace: Thank you so much for reading my story, and I would love to see you guys around. Please follow me on Instagram, Facebook, Twitter and Google+. I host 3 linkups every week on Monday, Wednesday, and Friday. Don't forget to join our party!
Be sure to visit Grace's lovely blog!