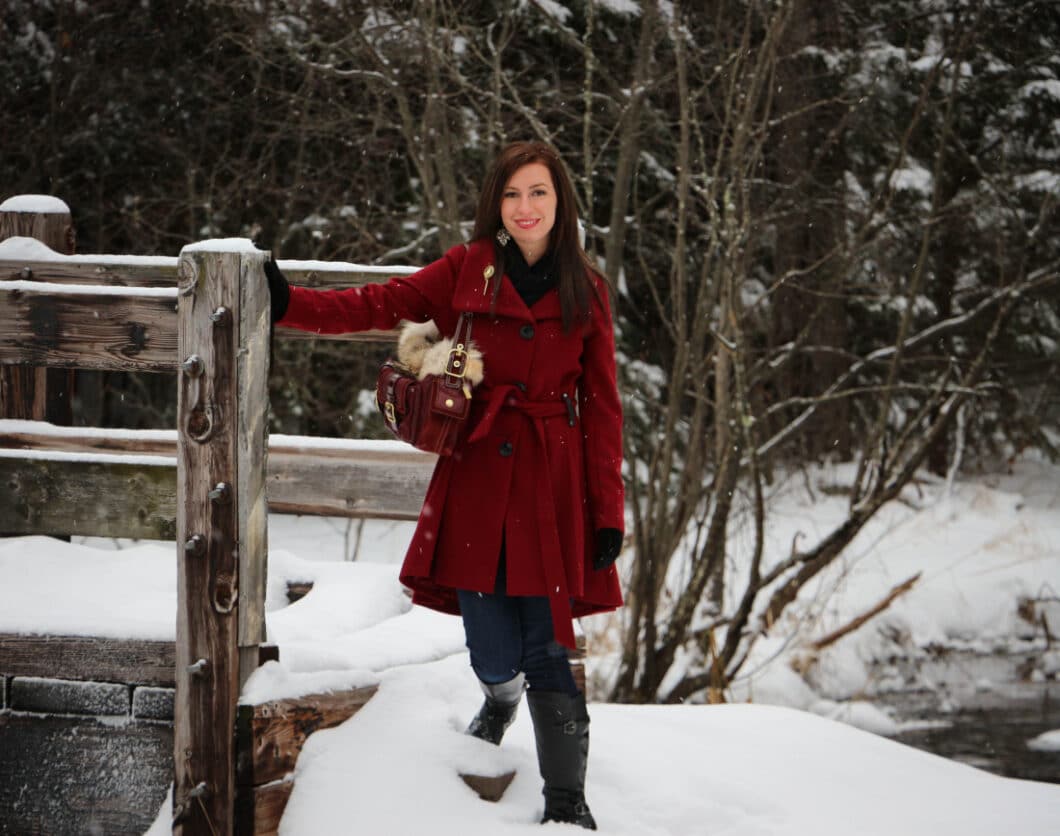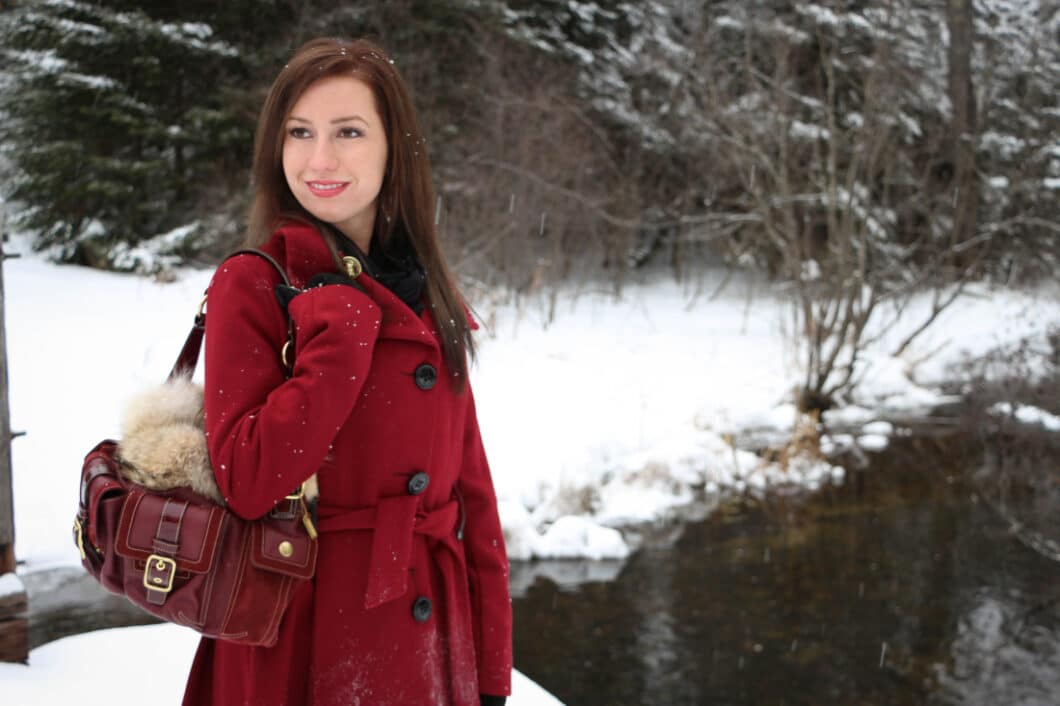 Coat | Brooch | Boots (Similar) | Bag | Jeans
The Hand of the King is the most powerful appointed position in the Seven Kingdoms, second only to the King. If you plan to have that kind of power, you have to dress the part.
If what I just said makes absolutely no sense, you need to immediately read/watch Game of Thrones (aka A Song of Ice and Fire). My obsession with this series is borderline unhealthy, but for good reason. It is the best book series I have ever read. George R.R. Martin's ability to develop characters in such incredible detail (and then destroy them!) will leave you speechless. HBO's version of the series is also breathtaking.
Now that I've been able to get that off my chest, on to what I'm wearing. The reason this outfit post is titled "The Hand of the King" is because of the brooch I am wearing. It is a symbol of the Hand's office and authority (the Hand of the King is a pretty big deal in Game of Thrones).
The coat that this brooch is pinned to is my favorite winter coat. I love its silhouette, the rich color and how warm it is. Not many dressy coats are warm, but this one keeps me toasty even in the dead of a winter in The North. (I fancy myself a Stark, considering I do endure some pretty nasty winters up here in the Northern US. And us Starks like our warm clothes and furs. Haha.)
This Steve Madden coat is very well-made and absolutely beautiful. The fit is also roomy enough for me to fit a bulky sweater under it, but the belt allows me to adjust the fit if I'm only wearing a T-shirt under it. It also has pockets! They are hidden in the folds of the coat, and I can hide all kinds of things in them unnoticed.
The only part of this coat I don't like is its buttons. They lasted maybe a month before they all fell off, and I've had to sew them on multiple times since I've had this coat (the bottom button was actually coming loose again as we were taking these pictures!). This is a small price to pay, though, for how pretty and unique this coat is. This is also something that's easily fixed if you aren't as horrible of a seamstress as me.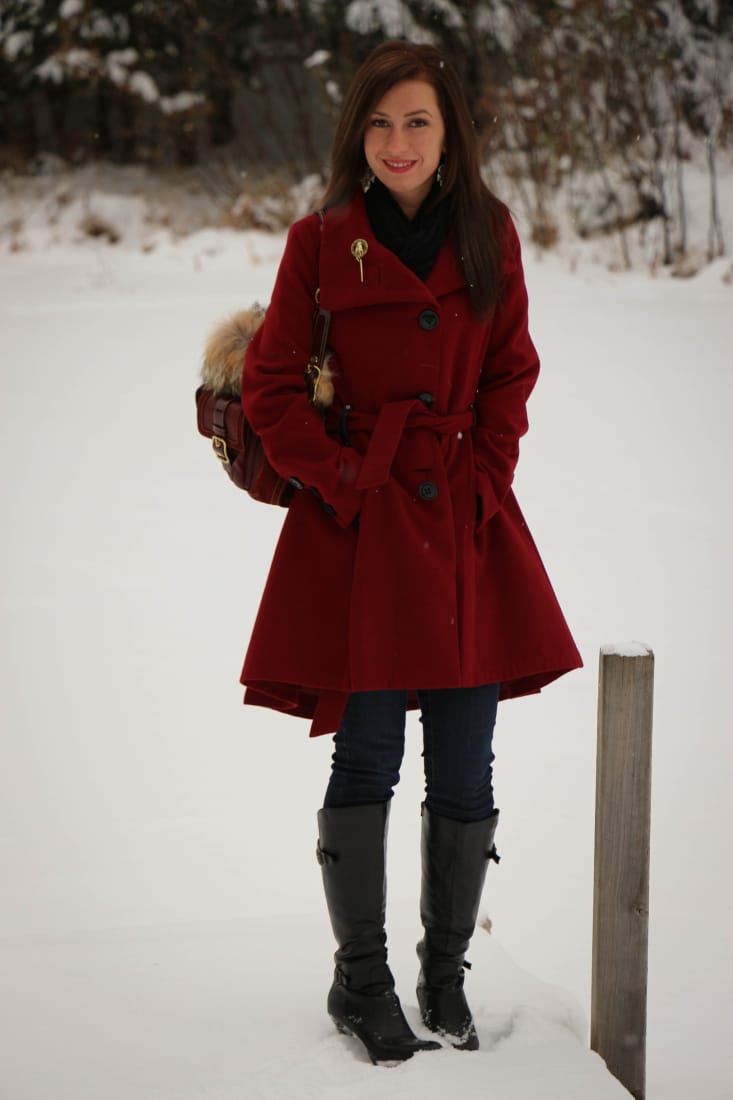 My purse is something I have been coveting for about a decade. It is a Coach purse I spotted in a fashion magazine when I was about 15 years old, and I have been obsessed with it ever since. At the time, the purse was priced at about $950, which is crazy. I snagged this one on Ebay over the summer for just over a $100. This is about double what I would normally spend on a purse, but it's real leather and is trimmed with real coyote fur (and what's a Stark without some furs). It's not even remotely practical, but it's just one of those things I couldn't resist, and the Ebay gods were on my side. Haha.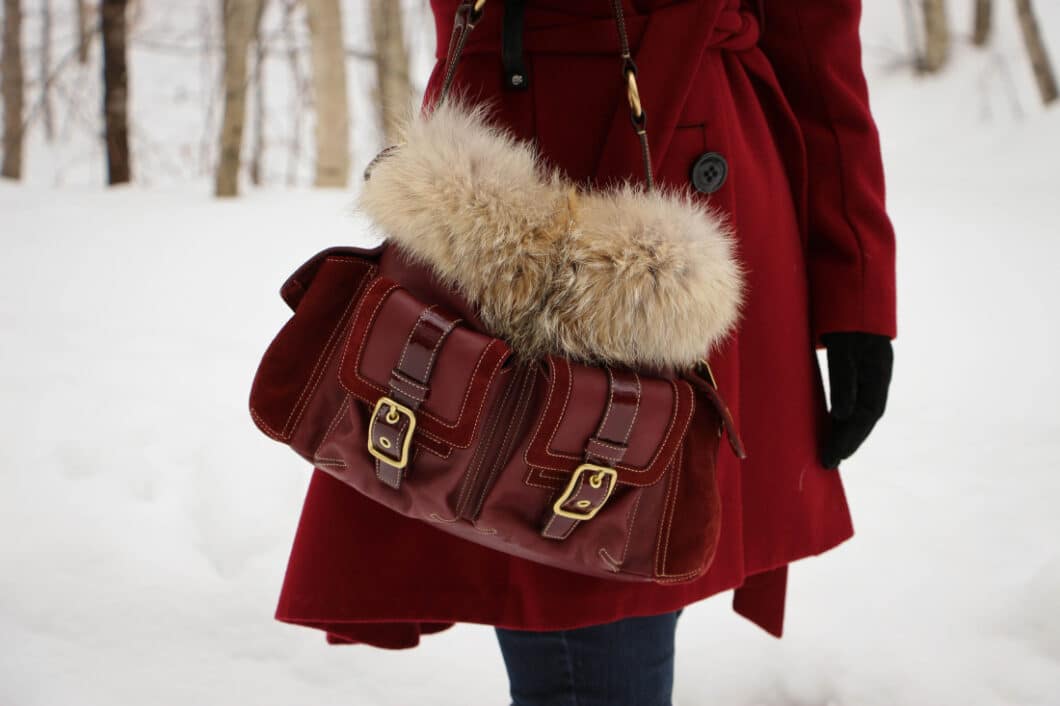 Where to find it:
Hand of the King Brooch: Amazon
Coat: Steve Madden from ModCloth
Purse: Ebay
Boots: Kelly & Katie from DSW
Scarf: Express (But it's super old. Scarves from Express last forever!)
Suede Mittens: Just Because Boutique in Minocqua
Jeans: Old (Similar here)

A Song of Ice and Fire series: Amazon (Read it immediately!)
*Disclosure: some of these links are affiliate links. Meaning, if you click a link and make a purchase, Have Clothes, Will Travel gets a very small commission at no extra cost to you. Thank you for supporting the brands that make this blog possible! I am also a participant in the Amazon Services LLC Associates Program, an affiliate advertising program designed to provide a means for us to earn fees by linking to Amazon.com and affiliated sites.
*c/o = courtesy of, meaning the company gave me the product to be used on my blog, and I did not pay for it. All opinions are my own, and I am not being compensated for a positive review.