Just Simple – A Power Bank Designed for Travelers
Whether we're flying across the world or driving to a new restaurant in town – having a way to conveniently charge our devices is very important for my husband and me.
We both have power banks, but neither of them are anything "special." If I get through one international flight with my phone staying charged while connected to my power bank – I've considered that a win. I never really thought there were any other products out there that were better.
However, when the folks at Just Simple announced their idea for a simple, functional and quality power bank – I was intrigued. This power bank sounded as though it would go beyond just charging my phone for a flight.
Click here for the Just Simple Power Bank Kickstarter page!
Thank you to Just Simple for sponsoring this post – as always, all opinions are my own, and I am never compensated for a positive review.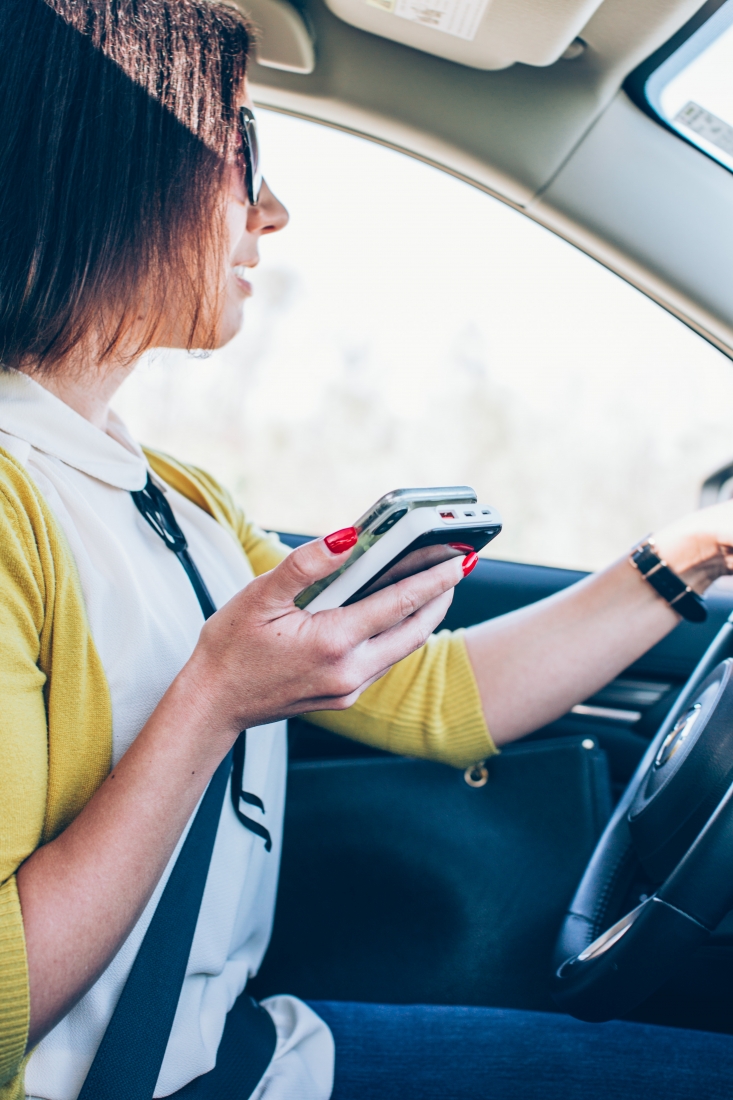 Here are a few of the key features that set it apart:
1. Charging up to 5 devices at the same time – Now, I don't actually have 5 devices that I would need to charge at one time. But hey, having the option to charge that many devices at once is awesome! The fact my husband and I can even charge both our phones at the same time is great. The power bank works with IOS or Android, wireless or wired.

2. Built-in three-in-one cables – This is a simple addition to a power bank that is actually quite genius, in my opinion. I can't tell you how many times I've been digging frantically through my (extremely disorganized) backpack for a phone cable to connect to my power bank, only to realize I left it at home. The fact that this power bank has a three-in-one cable with Apple Lightning, micro-USB, and the newest USB-C is great.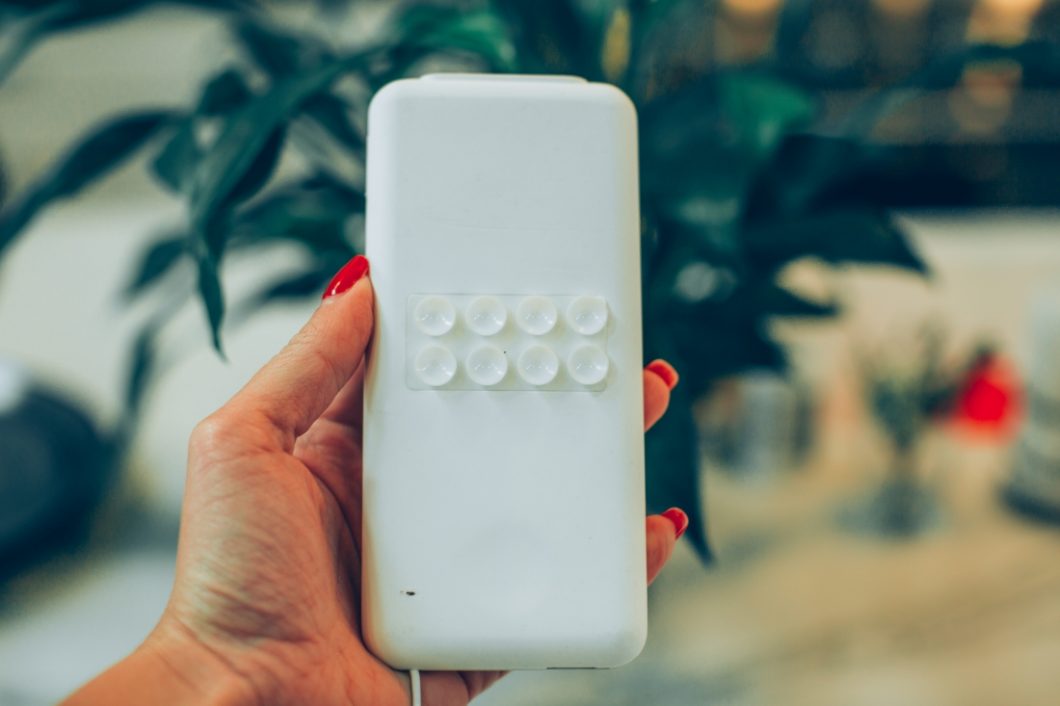 3. Suction cups – This is the feature, though, that my husband and I both agree sets Just Simple apart from the rest. These simple suction cups are FANTASTIC. Why would you need suction cups on a power bank? Because you can then stick your phone to the power bank while it's charging, so it essentially feels as though it is one device. You can easily carry/use it – without having it feel as though you are lugging two separate devices around.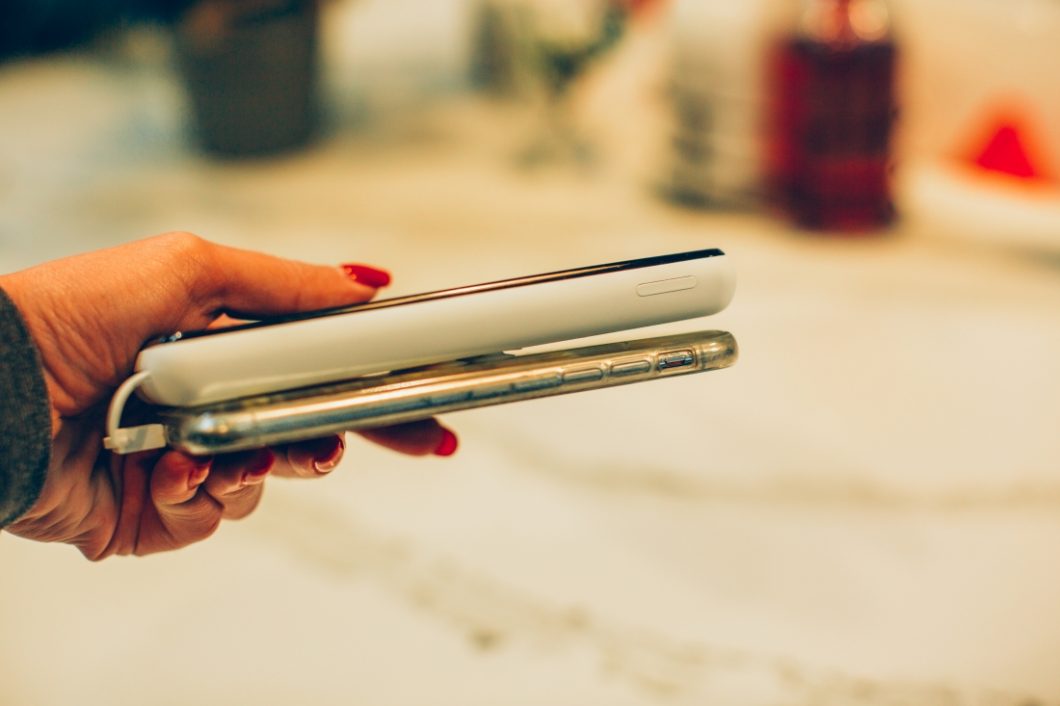 4. Integrated power display – An easy to read power display sounds like a no brainer for a power bank. However, neither of our old power banks had this option. It was just a guessing game to see once they were dead. Knowing when it's time to charge our power bank is really a game-changer!
5. Fast charging – the power bank can charge a phone from 0 – 50% in 30 minutes! Plus, the wireless fast charging is 1.4x faster than the standard wireless charger.
Bonus – Long Lasting! – My husband and I have both been using this power bank nonstop the past week to charge our phones too – and I swear it's magic. We have not had to charge the power bank one time, despite using it all week long! That certainly beats only getting enough charge for one flight!
Needless to say, we are both fans of this power bank. (We're going to need to order 2, so we're not fighting over it if one of us is traveling and the other isn't, haha.) And for those of you who have been following my blog or know us personally – you know how picky my husband is especially about travel products and anything electronic. So, for him to suggest he's going to need his own Just Simple power bank means it has passed quite the picky, techie inspection! (Click here for a past blog post review he participated in!)
The Just Simple Power Bank launched on Kickstarter today. You can order your very own by clicking here. This is a product I truly believe in – not just for people who travel frequently, but for anyone looking to conveniently charge their devices, no matter where they are. (Plus, Christmas is just around the corner – do you know a traveler or commuter who might appreciate one of these power banks?)
Now, I'm curious – is this a product you would be interested in? Let me know in the comments!
Click here for the Just Simple Power Bank Kickstarter page!
Thank you to Just Simple for sponsoring this post – as always, all opinions are my own, and I am never compensated for a positive review.