Kavya of "Pretty Pink Roses"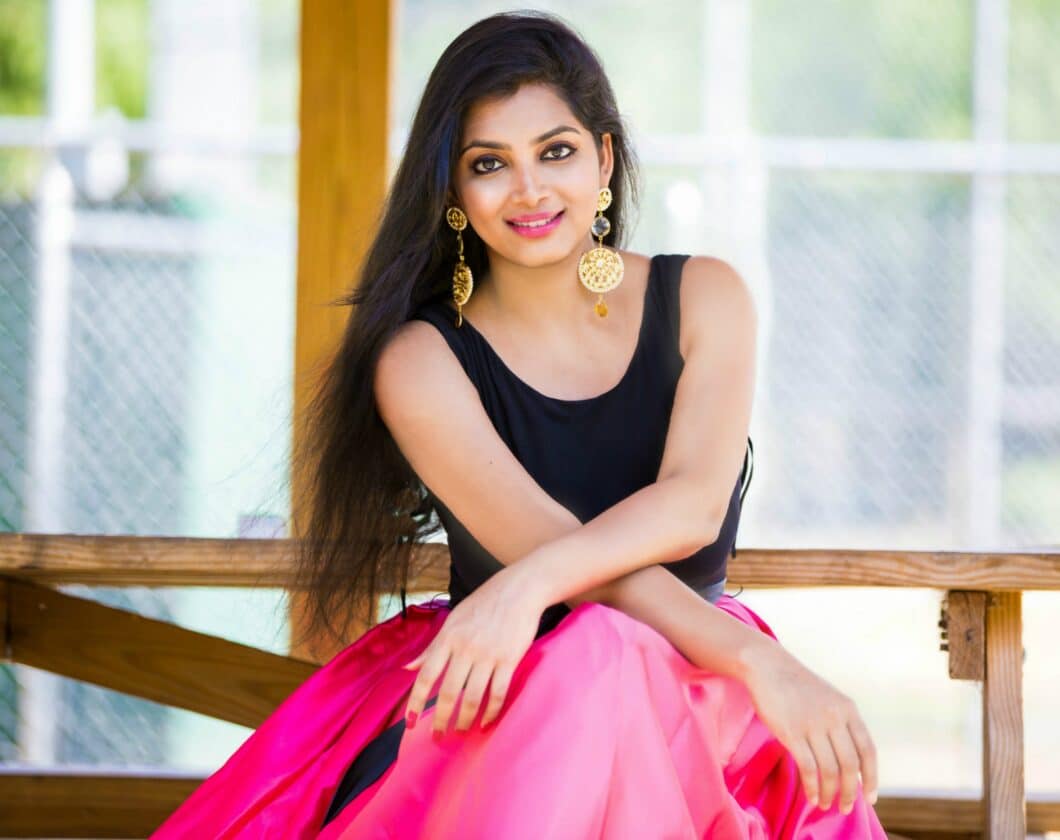 Meet Kavya! She's this month's Featured Fashionista and the style maven who created the lovely blog, "Pretty Pink Roses!"
I adore following Kavya's fashion choices on Pretty Pink Roses because she is constantly putting together the most stunning outfits and introducing me to new brands and designers. She is up on the latest trends and is always offering wonderful tips to style the pieces she features.
And the outfits featured on Pretty Pink Roses always have the brightest, prettiest pops of color to them! And Kavya offers very detailed reviews of each piece in her ensemble!
Get to know Kavya and her blog a little better in the Q&A below!
Q&A With Kavya
Tell me a little about yourself.
Kavya: Hello, I'm Kavya! I am a 25-year-old girl. I am based out of India but have had the joy of living in the United States for about 3 years. I love dogs. I love to play dress up, and I cannot live without coffee and chocolates.
How would you describe your blog, "Pretty Pink Roses?"
Kavya: Pretty Pink Roses is a blog that showcases current fashion trends in fresh, inspiring ways. I believe that every woman should feel confident every day and wearing the right outfit can change everything. Through my blog, I encourage women to look at fashion in a new light and learn how to add style to their everyday!
What inspired you to create, "Pretty Pink Roses?" And what's the story behind the cute name?
Kavya: I have always loved to write and also had a love for fashion. I started my blog as a creative outlet for myself and also as a way to journal life for my family and friends. There is no big story behind the name "pretty pink roses." I am just a lover of all things pink and pretty!
What do you hope the future holds for Pretty Pink Roses?
Kavya: You know, that is a great question. I just really want people to enjoy what I write about, and hopefully find it helpful in some way. I don't know exactly what the future holds, but I really love working on my site, so I guess I'll see where it takes me.
What has been your favorite post on Pretty Pink Roses so far and why?
Kavya: I love all of them. If I had to pick, "Feeling fall festive" is my favorite. I really love fall and pumpkin spice everything. Not to mention all the fall festivities – Thanksgiving and Halloween.
How would you describe your personal style?
Kavya: My style would be described as incredibly classic, trendy and very much feminine. I love keeping up with the latest fashions, but I don't try and force them on myself if they don't fit "me." Sometimes I'm the consummate diva and some days I'm laid back and easy. I dress according to how I'm feeling on any particular day, but my look always has a very feminine flair to it.


What is your favorite clothing store?
Kavya: I have many favorites. I like Nordstrom, ASOS, Forever 21 and Shein. I also love to shop from local boutiques. I love supporting upcoming designers and entrepreneurs.

What is your go-to outfit?
Kavya: I mainly prefer casual chic outfits because they are comfy as well as chic. My go-to outfit is a shirt, a pair of skinny blue jeans, ballet flats, an over-sized watch, sunglasses and a classy tote.
You mentioned you are originally from India! Could you tell a little more about this beautiful country?
Kavya: I am from Hyderabad, a beautiful city in the Southern part of India. India is so diverse, everywhere is different and it feels like many countries all in one. With so much diversity you could never get bored of India. It would take a lifetime to see and experience all India has to offer!

I also remember reading that you are also a Physical Therapist! Could you tell us a little more about what a typical workday is like for you?
Kavya: Well, I am not working as a Physical Therapist as of now. I used to work back in India. I am a full-time blogger now.
You also mentioned you lived just outside of Boston…if you had to pick, what would you say your favorite thing is to do in Boston?
I've lived in Boston for about a year. We've recently relocated to New Hampshire. If I had to pick, I love Boston harbor walk and downtown.


Do you have any advice you would like to share for someone starting their own blog?
Be confident. Be patient. Seek out other bloggers, make friends and get connected! Stay consistent. Decide how many times you are going to post a week and stick to it. Also, try to find a blog identity.
Thank you so much, Kavya! Be sure to check out Kavya's blog, Pretty Pink Roses, by clicking here, and you can follow her on Instagram by clicking here!