Kelley Hollis Jewelry – Stunning Repurposed Vintage Pieces & Original Designs
Kelley Hollis Jewelry breathes new life into vintage jewelry by expertly restoring pieces by hand and repurposing them with the modern wearer in mind. Kelley's talents don't end there, though. She also creates her own limited edition designs in 18 ct and 22 ct gold.
I was first introduced to Kelley's creations on her Instagram account. I had admired her jewelry for its vintage vibes and classy yet quirky designs. (An exact match for my personal style!)
This post will discuss my personal experience wearing Kelley Hollis Jewelry, as well as an introduction to Kelley Hollis herself (and more of her incredible designs). Enjoy!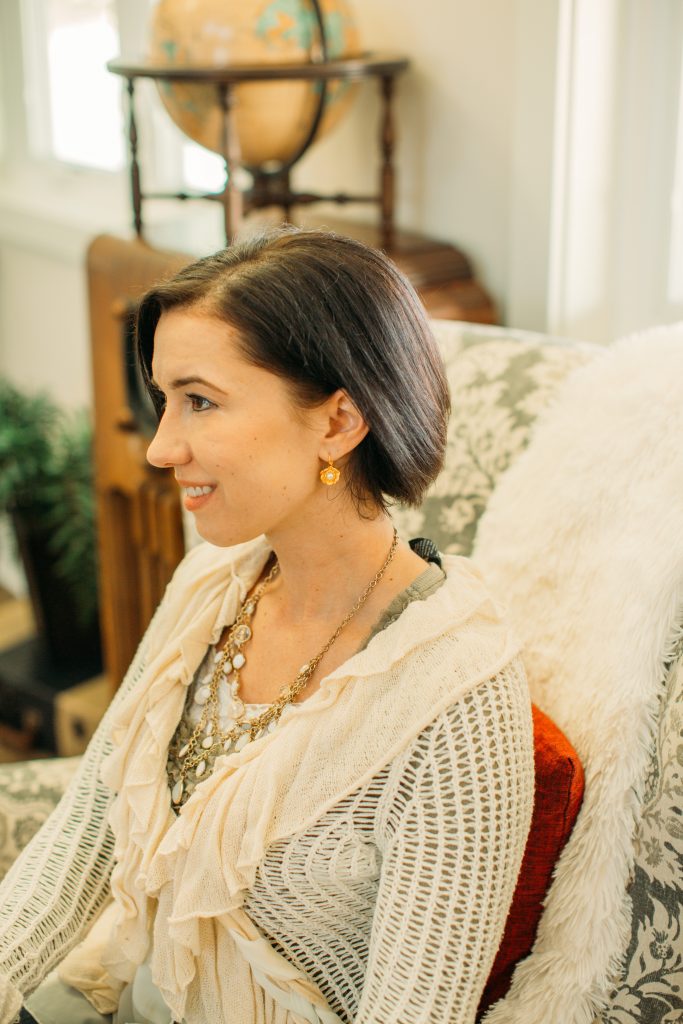 My Kelley Hollis Jewelry Experience
Kelley was kind enough to send me these gorgeous 22ct gold plate flower earrings with pearls from India. I had been eyeing them on her site as they fit into my personal style perfectly!
They are surprisingly lightweight, and they are incredibly comfortable to wear. So comfortable in fact, that I actually wore them for my flight to Orlando yesterday (and I usually opt to forgo jewelry on flight days).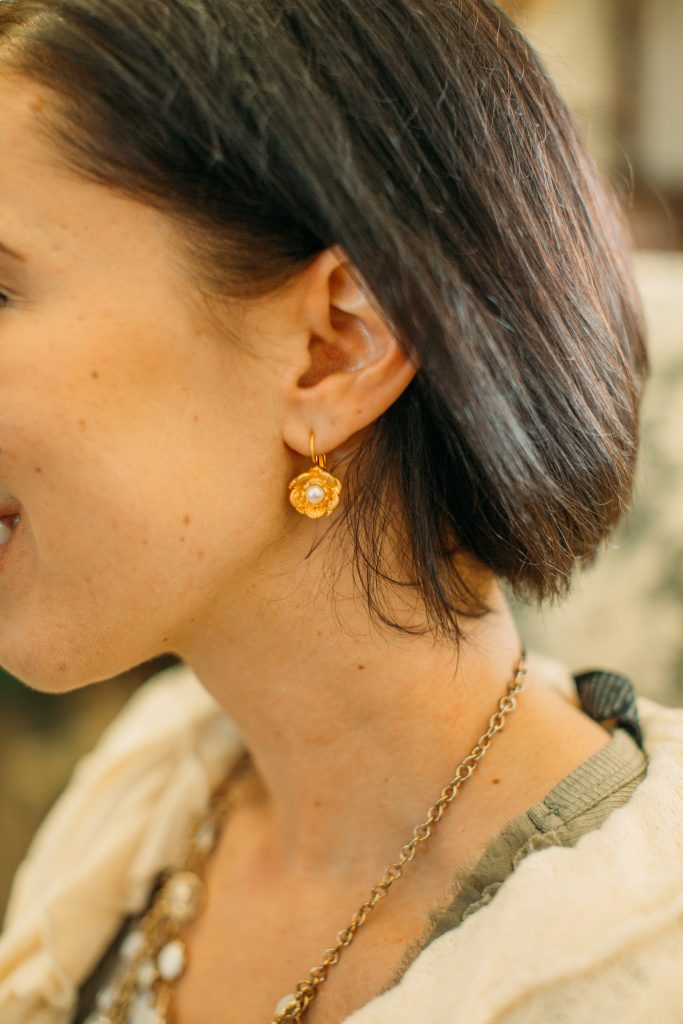 The detail of these earrings is extraordinary. They are fantastic quality and simply gorgeous. (These earrings are handcast by Kelley with 6mm pearls.)
I have always loved flower designs in my jewelry. (Even my wedding ring is in the shape of a flower!) So, needless to say, I am smitten with these flower earrings. I have many outfits planned with them over the next couple weeks here in Florida and then in Brazil! I'll be updating this post with more photos of the various ways I style these earrings over the next few weeks.
Get to Know Kelley Hollis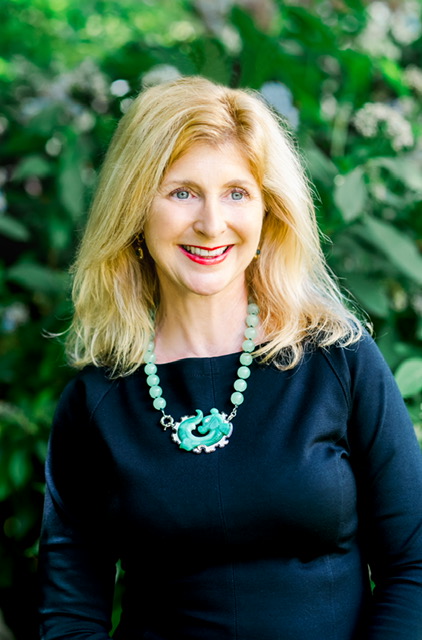 Kelley Hollis started designing jewelry for herself after her son was born. Her first 20 years were spent in corporate finance in the software industry. She then spent the last 8 years of her career traveling and working 60 hour plus weeks. After her son was born, she realized it was time to make a change in her priorities.
She didn't start selling jewelry, though, until 2012. This was when a boutique owner (Teresa Nittolo) in San Francisco asked her to create some pieces similar to her own for her shop on Polk street called "Molte Cose."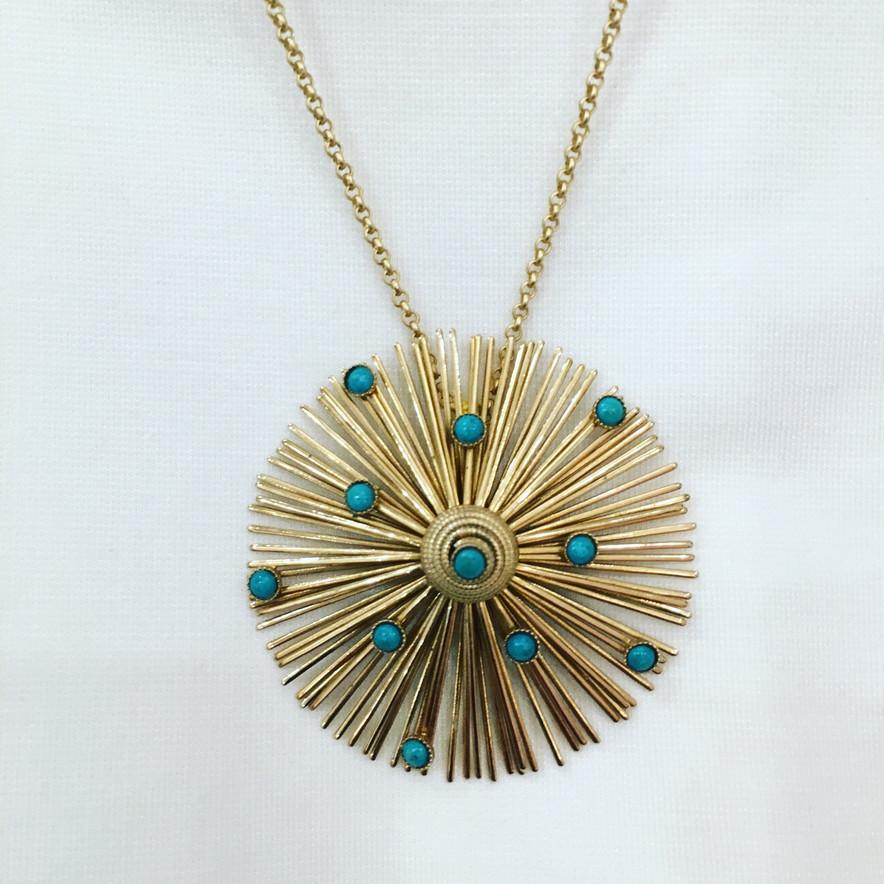 Then, in 2014 Kelley was asked to do Bouquet to Art at the deYoung Museum on opening day. (It's a huge fundraiser for the museum.)
She spent the next few years mainly working with a few small boutiques on single piece vintage items. Primarily these were flower or abstract midcentury pendants.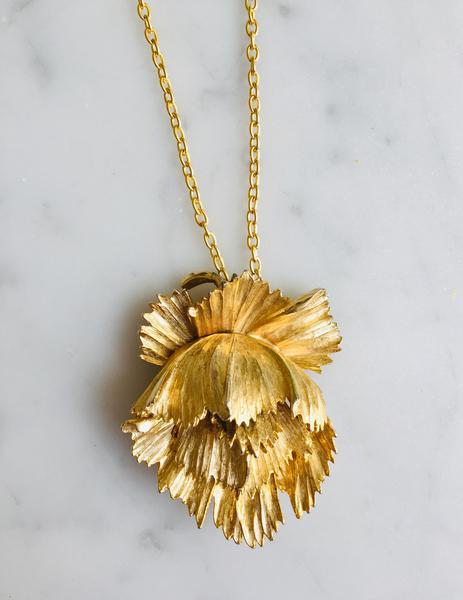 This past year, though, Kelley feels as if she has come to a new level with her work, creating a few pieces which she can produce by casting, such as
the 22ct lapis
or pearl earrings, the Coral Branch, and
the 22ct birds
, which uses 1920s glass set in new gold earrings. Kelley goes on to say,
I am in a place where my work is becoming bigger and more full. I am enjoying doing collage pieces and larger bolder statement jewelry, and pushing myself to look at jewelry in new ways—like the panther and pearl necklace or ruby hummingbird. I still enjoy single pendant necklaces, especially really striking pieces. I've also been doing a lot more with animals—I tend to think of the collage pieces and animals as the fantasy jewelry collection."
Photos of Kelley Hollis Jewelry Collection
I especially love that Kelley has been incorporating more animal and collage pieces to her collection. These pieces really speak to me and my personal style, and I wanted to share a few of my favorites in the photos below.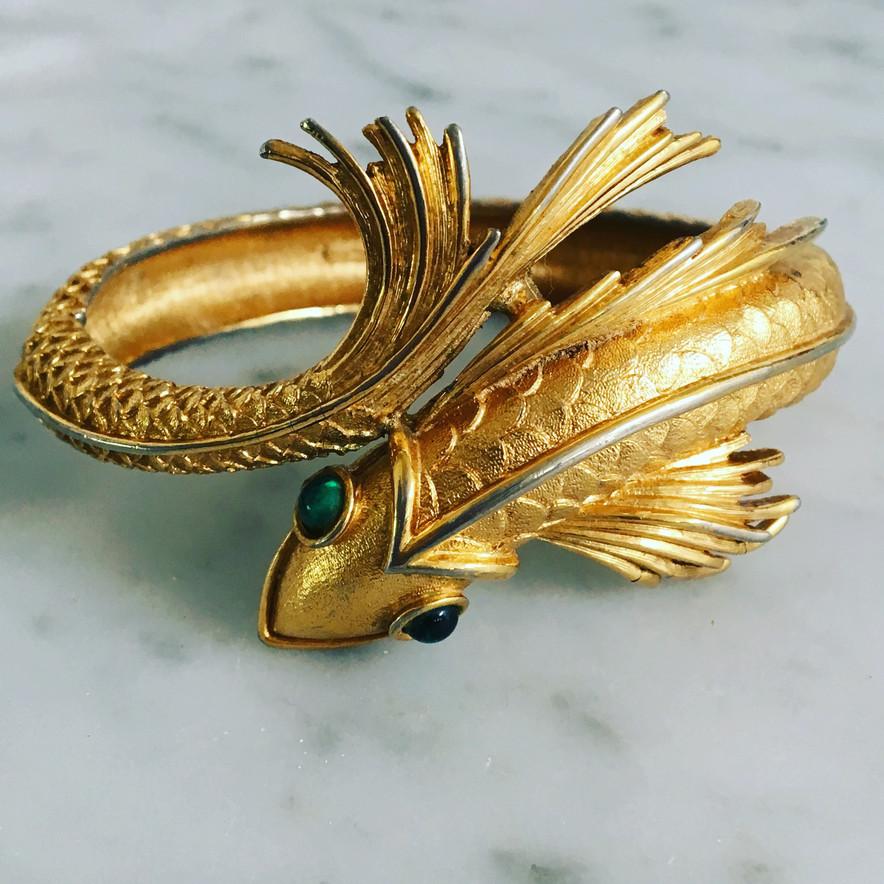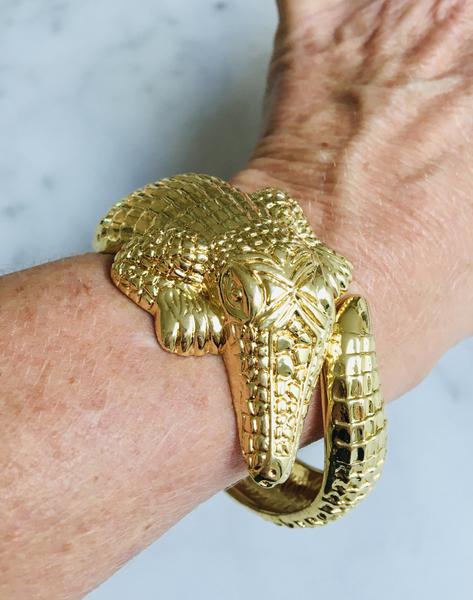 I'm not much of a bracelet person usually, but I can't get over how cute the alligator bracelet is or how stunning the Koi bracelet is.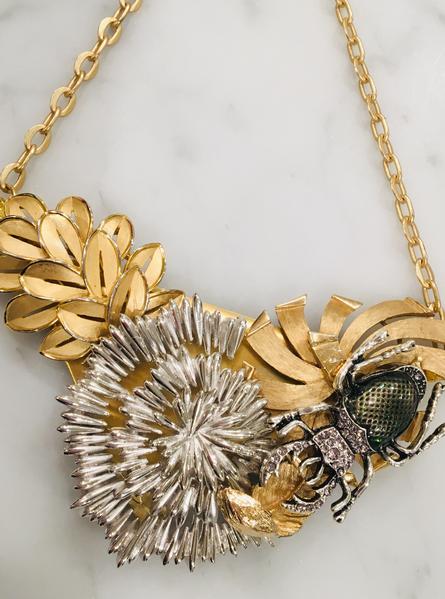 I especially love this collage of a stag beetle approaching a lovely starflower in a garden.
A few more of my favorites can be found below. Please feel free to click on them to make them full-sized.
I'm also curious, which of her pieces is your favorite? Let me know in the comments!
*SALE* exclusive to Have Clothes, Will Travel! Get 20% off Kelley's best selling earrings with code "Get20."
Shop the earrings below and use code Get20 for 20% off now through June 6th.
Thank you to Kelley for sending me a beautiful pair of earrings. I am not being compensated for this feature – I simply wanted to share the beauty of Kelley's story and her designs with you all.
*Disclosure: some of these links are affiliate links. Meaning, if you click a link and make a purchase, Have Clothes, Will Travel gets a very small commission at no extra cost to you. Thank you for supporting the brands that make this blog possible! I am also a participant in the Amazon Services LLC Associates Program, an affiliate advertising program designed to provide a means for us to earn fees by linking to Amazon.com and affiliated sites.