Honest Review of Rellery Jewelry for Necklaces, Earrings & Rings
Rellery is a jewelry maker based out of Rhode Island. They create everyday pieces that are ethically made and sold right to you, without the middleman. Rellery's pieces are made with precious-metals only – never brass, steel, zinc, or nickel. They also come with a "lifetime Tarnish Guarantee." (I'll explain this more in a second!)
"We create meaningful pieces that let you feel good about who you are." ~ Rellery
I was introduced to Rellery about 8 months ago, and have been testing out their necklaces, earrings and rings ever since. This post is my honest experience with their jewelry, plus a little more background on the company. As always, I'm happy to answer any questions in the comments section at the end of the post.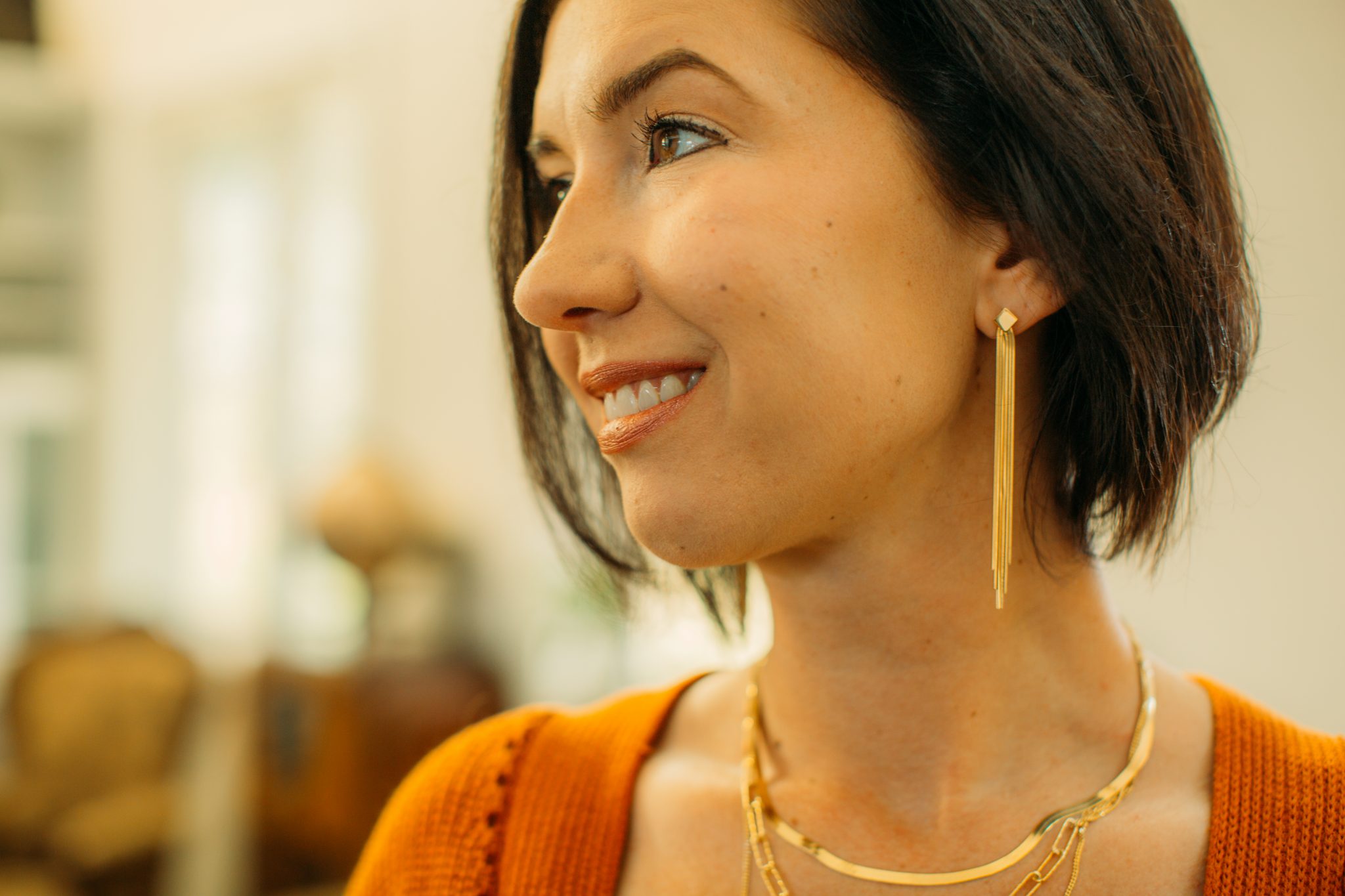 Rellery – What Makes Them Different?
So, when it comes to jewelry, there are a lot of extremes. At one end, you have the snooty, expensive jewelry stores that cost an arm and a leg. Then, on the other end, you have your costume jewelry stores that sell cheap, trendy jewelry that you're lucky if you can get a year's worth of wear out of.
Rellery is neither of these places. While they do use precious metals with their creations, their prices aren't nearly as high as a typical jewelry store. And while their prices are considerably higher than costume jewelry, so is their quality.
I also LOVE that Rellery is passionate about ethically creating their jewelry. This is not always easy to come by! Here are some cool things they are doing…
1. Made to order, not mass-produced.
Roughly 75% of Rellery orders are made-to-order in their own studio. That means they only produce what they need when they need it, and minimize the waste associated with the traditional mass-produced model.
Only a handful of items (like their chains) are made in advance in limited batches to minimize potential waste.
2. Ethically Sourced.
Wherever possible, they use local materials/resources (from Rhode Island). They try to use local materials/resources from beginning to the end of the jewelry-making process such as sheets of metal, wire, casting grain and chains.
3. Recycling.
They only use precious metals (Sterling Silver and Gold) that can be recycled at any metal refinery. This means every piece also has actual, inherent value for the customer vs. costume jewelry.
They recycle (i.e., meltdown and reuse) ALL materials (extra stock/returns/defects), using local refiners in Rhode Island.
4.) Lifetime Tarnish Guarantee
Precious metals may naturally tarnish over time. Typically, a quick polish will keep them shiny. If your piece is stubborn and the tarnishing won't budge – Rellery is happy to fix it for you. All you have to do is pack it up and ship it back to them. They'll send your piece back good as new.
5.) 1-Year Warranty Against Defects and Breakages
Each piece has a 1-Year Warranty that covers any defects or breakages!
How cool is that?!
My Honest Review of Rellery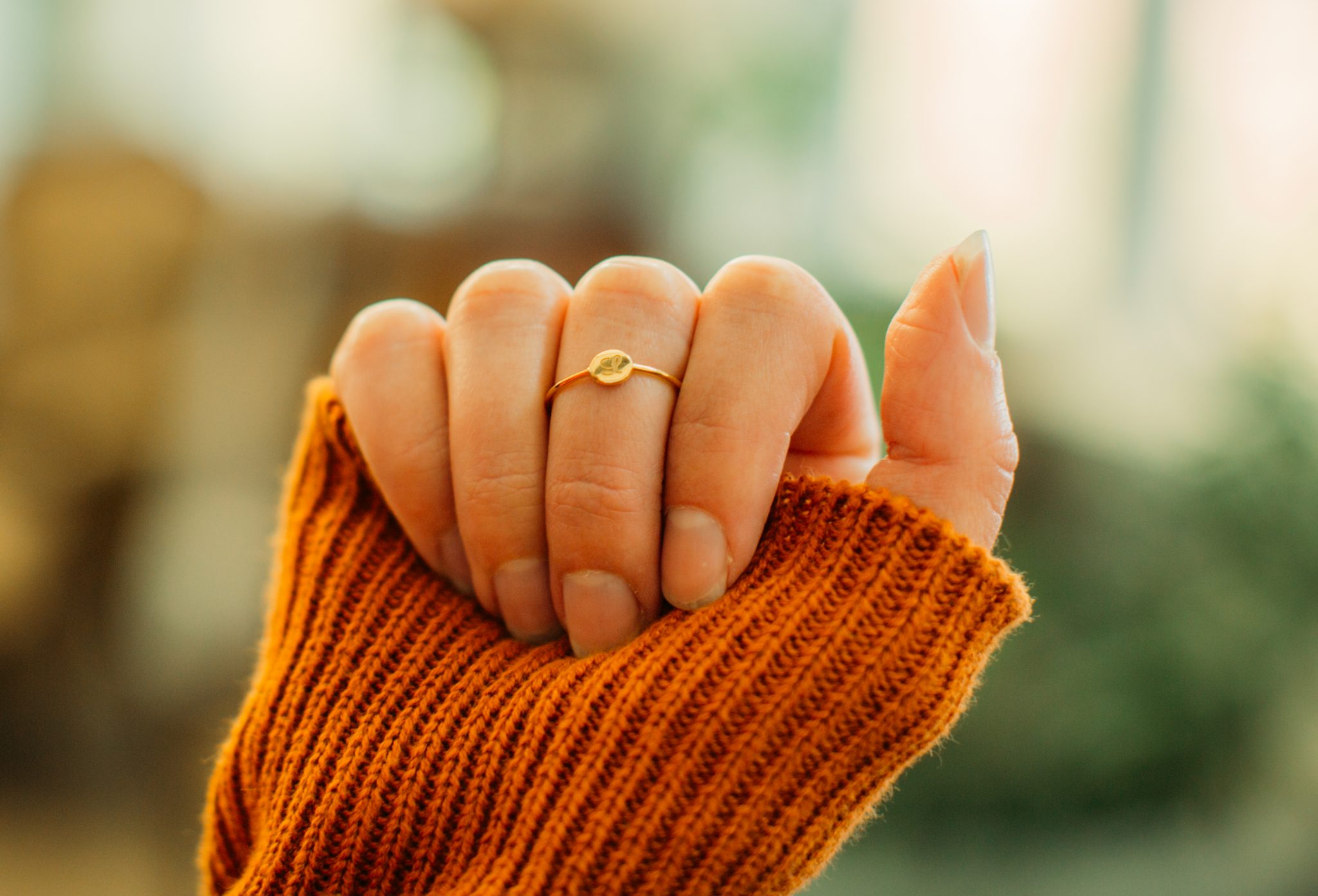 Rings
Let me start this review off with the preface that the only ring I wear is my wedding ring. I despise wearing rings. I find them uncomfortable and hate having anything on my fingers while I'm typing away at work during the day. (I don't even wear my wedding ring when I'm working for this reason.)
I have Rellery's disk ring, which is part of their initial rings collection. (The "L" is my first initial. My name is Lindsey.) I really like the way disk rings look. However, I did not have especially high hopes for this ring, as it looks rather cheesy on the website. (Sorry!)
But when it arrived in the mail 8 months ago, I couldn't have been more pleased! It is a really delicate and light ring, which is also very durable. I've been wearing it nearly DAILY since it arrived. I don't take it off when washing my hands, working, doing dishes, putting on lotion, etc. It still looks great and isn't showing any signs of wear.
I've been on a big "boho chic" clothing and accessory kick lately, and this ring has been the perfect complement to that aesthetic.
I 100% recommend their rings and would absolutely order another one!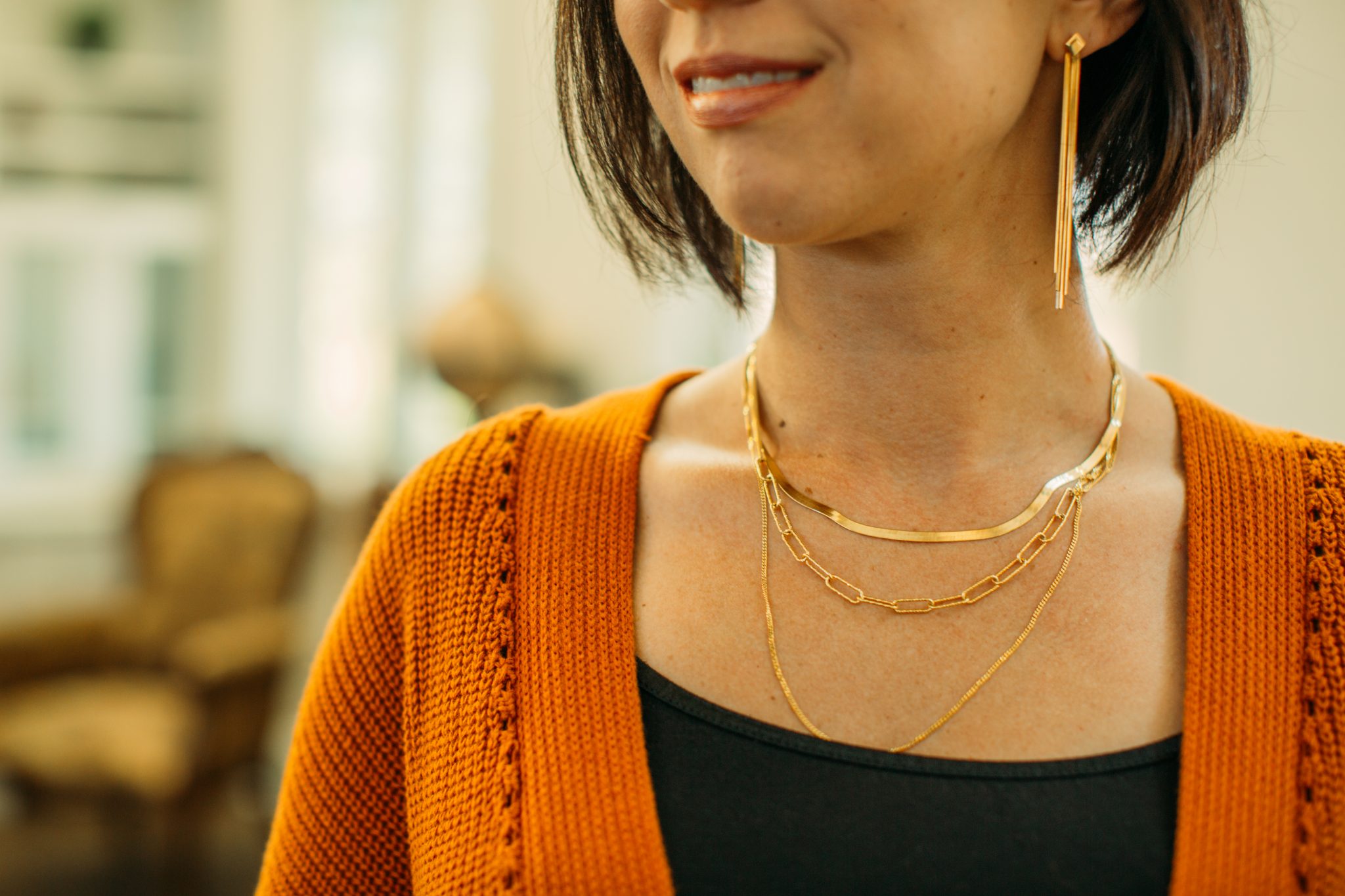 Necklaces
I have a total of 3 necklaces from Rellery. Again, I've been into the whole boho look lately and wanted more necklaces I could create a "layered" look with. So, I ordered their Bold Duo One Clasp Layered Necklaces, Bold Daisy Necklace and Snake Chain Necklace.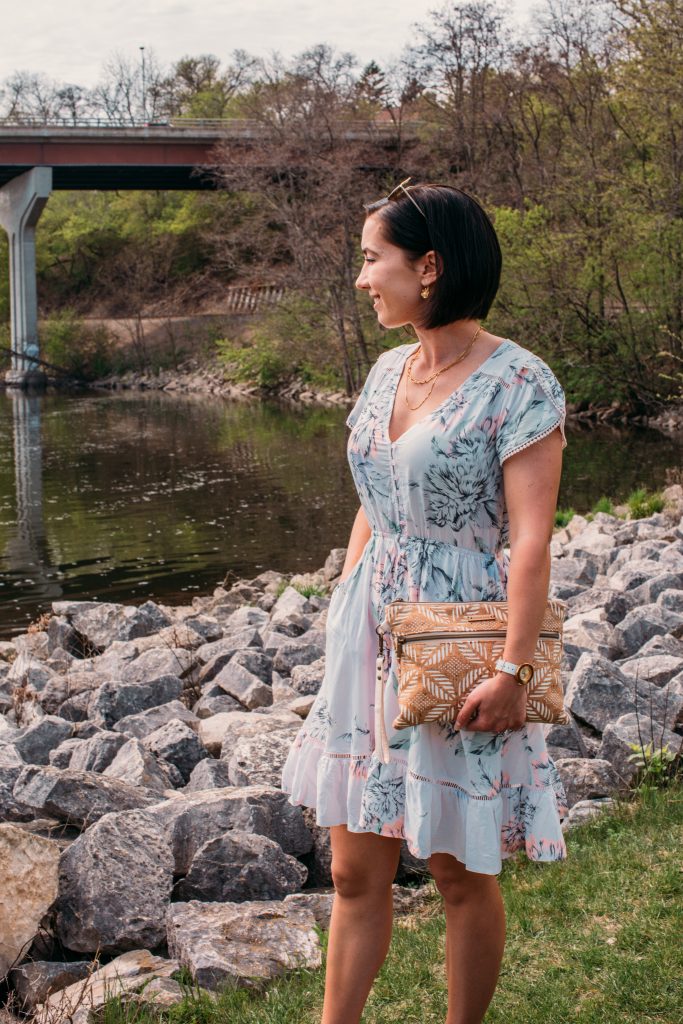 Bold Duo One Clasp Layered Necklaces & Snake Chain Necklace
These necklaces go with just about anything! They're perfect to wear with a cardigan or tee but would also work great with a dress. I love how delicate they look, but they are well-made. I've had my baby niece grab them and yank them, and our puppy has done his best to bite them off, but they're still intact!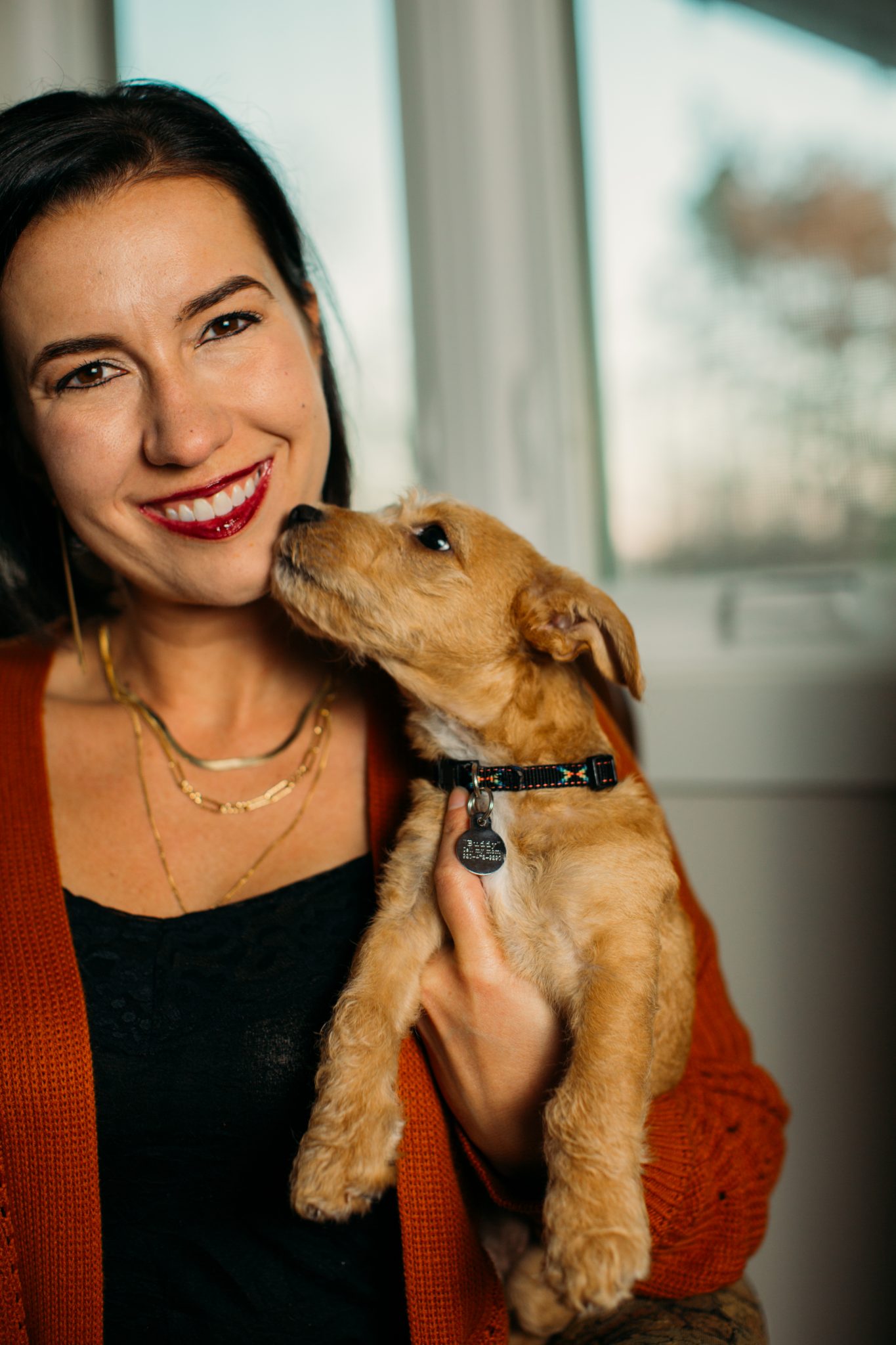 Pictured above are actually only 2 necklaces and not 3. The "bold duo" is two necklaces that have one clasp. It makes it a lot easier to do the whole "layered necklace" look effortlessly. I then layered the Snake Chain Necklace over it.
Update: I've been wearing the "bold duo" the most over the last 8 months, and it still looks new! I actually ordered my mom one for Mother's Day she liked it so well too.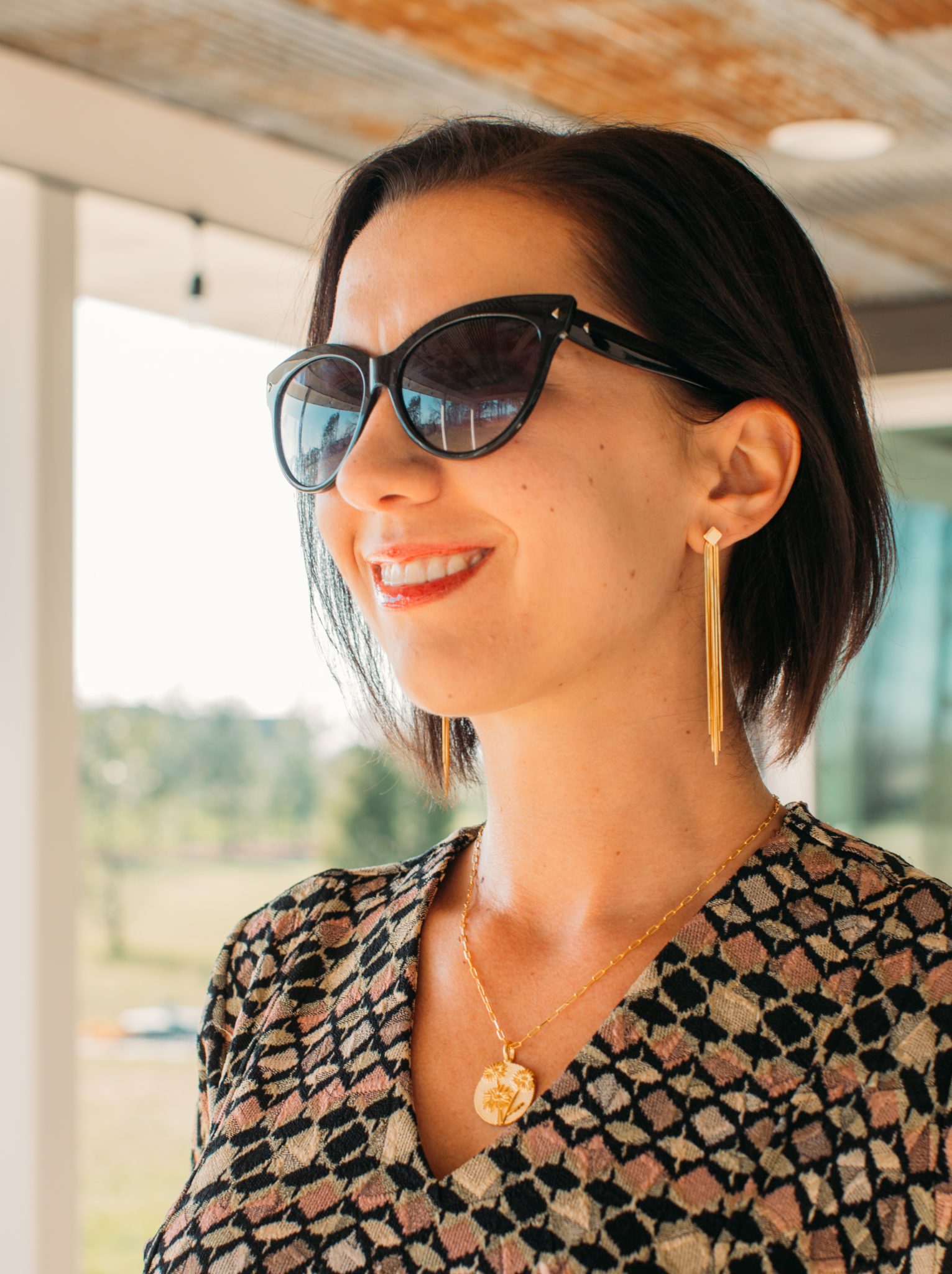 Bold Daisy Necklace
This necklace I was a little on the fence about. I do love florals and jewelry that incorporates this. However, this flower necklace looked a bit gaudy on the website.
It looks A LOT better in person, though. It is fantastic quality, as are the rest of the pieces. However, I just am not in love with this necklace for its price tag. It doesn't exude the same level of richness as the other pieces do. This is more just personal taste, though, and there's nothing inherently wrong with the necklace itself.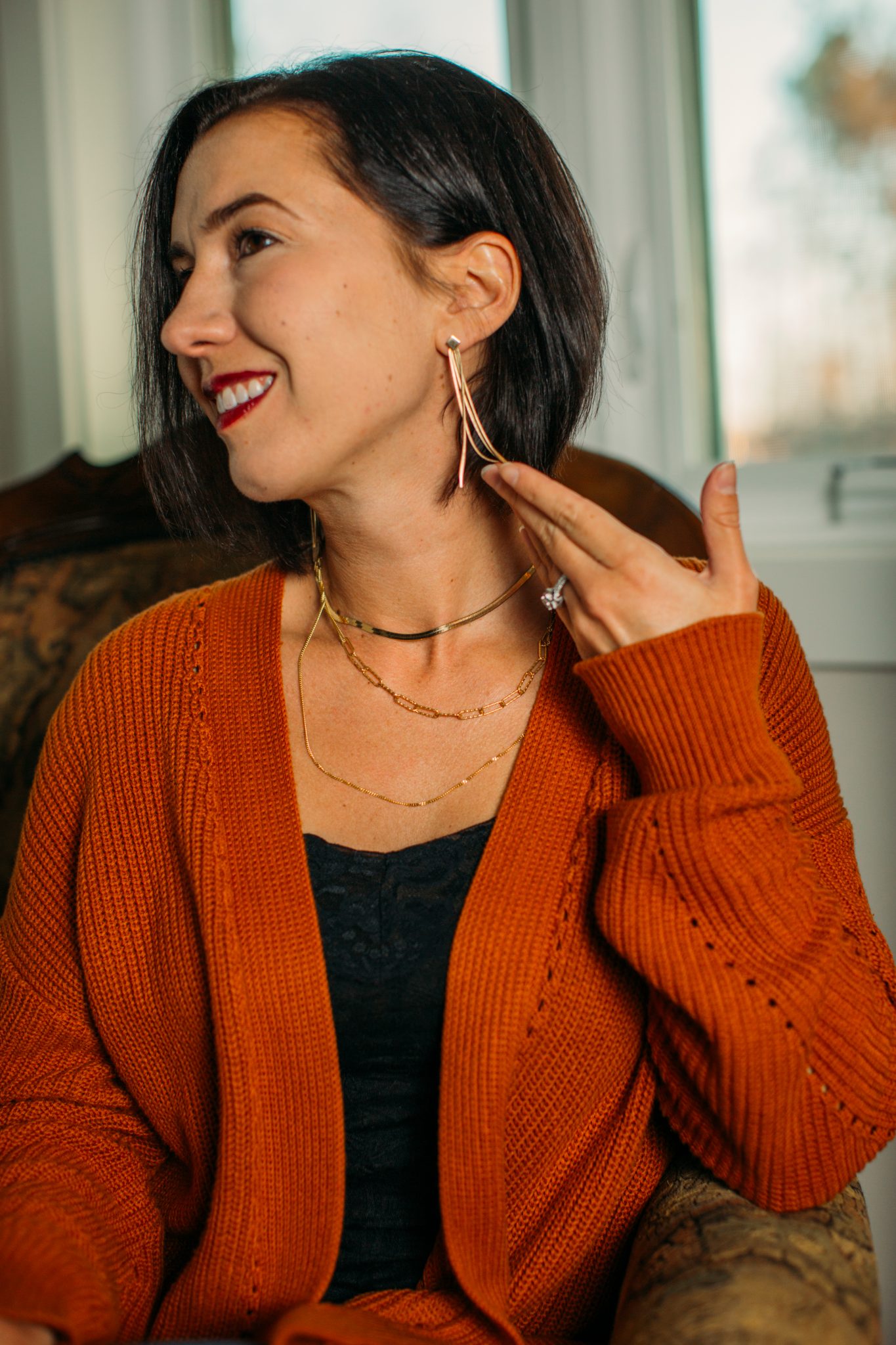 Earrings
Oh my goodness gracious! I LOVE these earrings. I was most excited about these earrings when I placed the order, and they did not disappoint! They are SO lightweight and beautiful. They don't irritate my ears at all. I am super happy with these earrings!! (In case all the exclamation points didn't get that point across, haha.)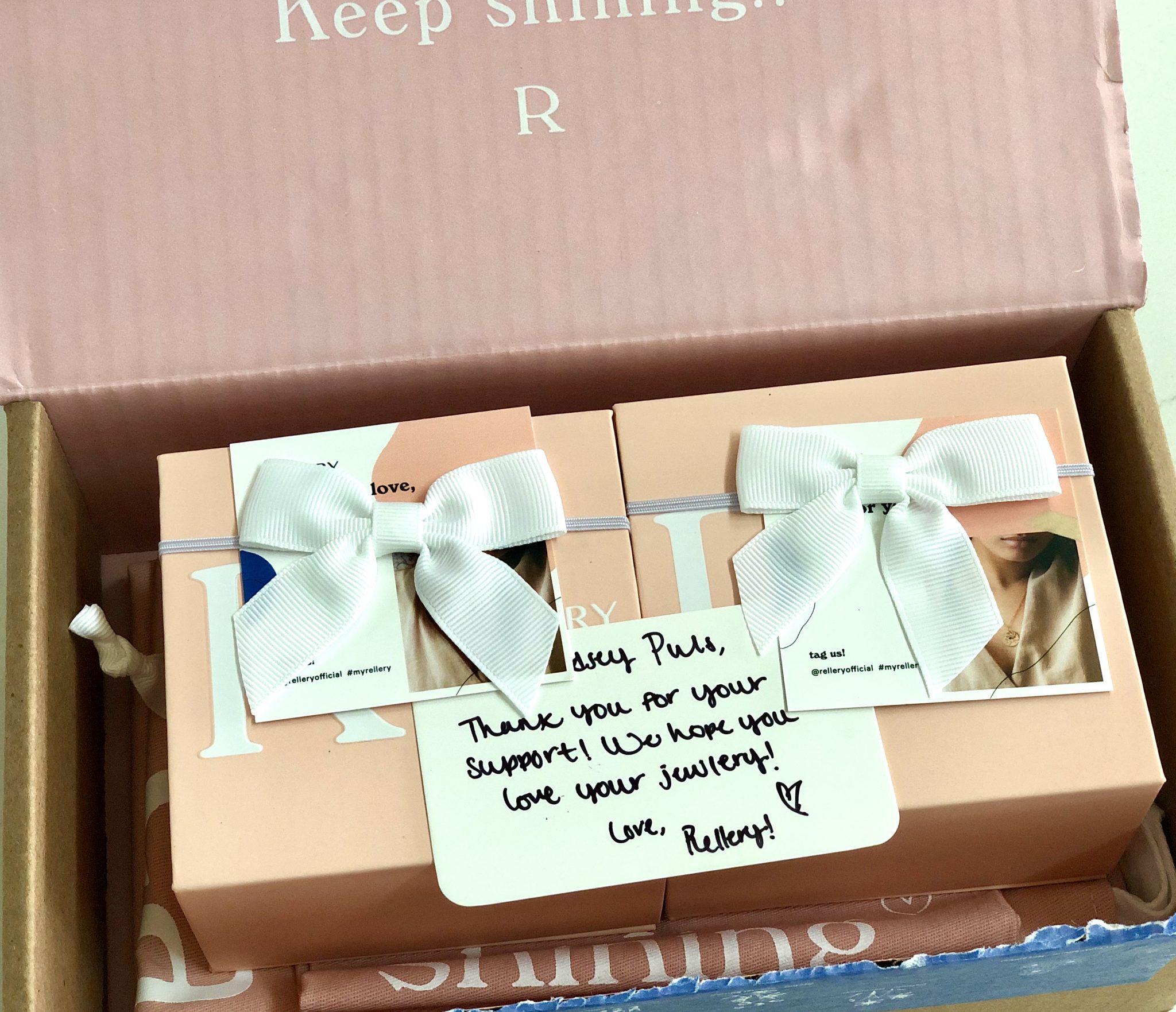 Side note: even my husband was impressed with how Rellery packages their jewelry. My husband kept remarking "how cute" the packaging was as I took out each item, haha. I have to agree! I was really impressed with the packaging too!
*Update: I had a reader reach out to let me know as of October 2021, Rellery no longer sends their jewelry in this fancy packaging. She said it now comes in a plastic cover in a flimsy jewelry box with white foam. Bummer!
Verdict – Would I Recommend Rellery?
Yes, I am a big Rellery fan! The quality of their jewelry is great as is their customer service. I love that they are committed to ethically creating their jewelry and reducing waste. It's not too often that you can find jewelry that's actually made in the US too! They really are the whole package.
Their prices are higher than what you would typically find when buying costume jewelry, of course. But this isn't costume jewelry… this is well-made jewelry made from precious metals.
Overall, I'm very impressed!
Has anyone else ever ordered from Rellery? If so, what was your experience? Let me know in the comments!
*Thank you to Rellery for sponsoring this post. As always, all opinions are my own, and I am never compensated for a positive review.