Ahoy There! A Nautically Inspired Outfit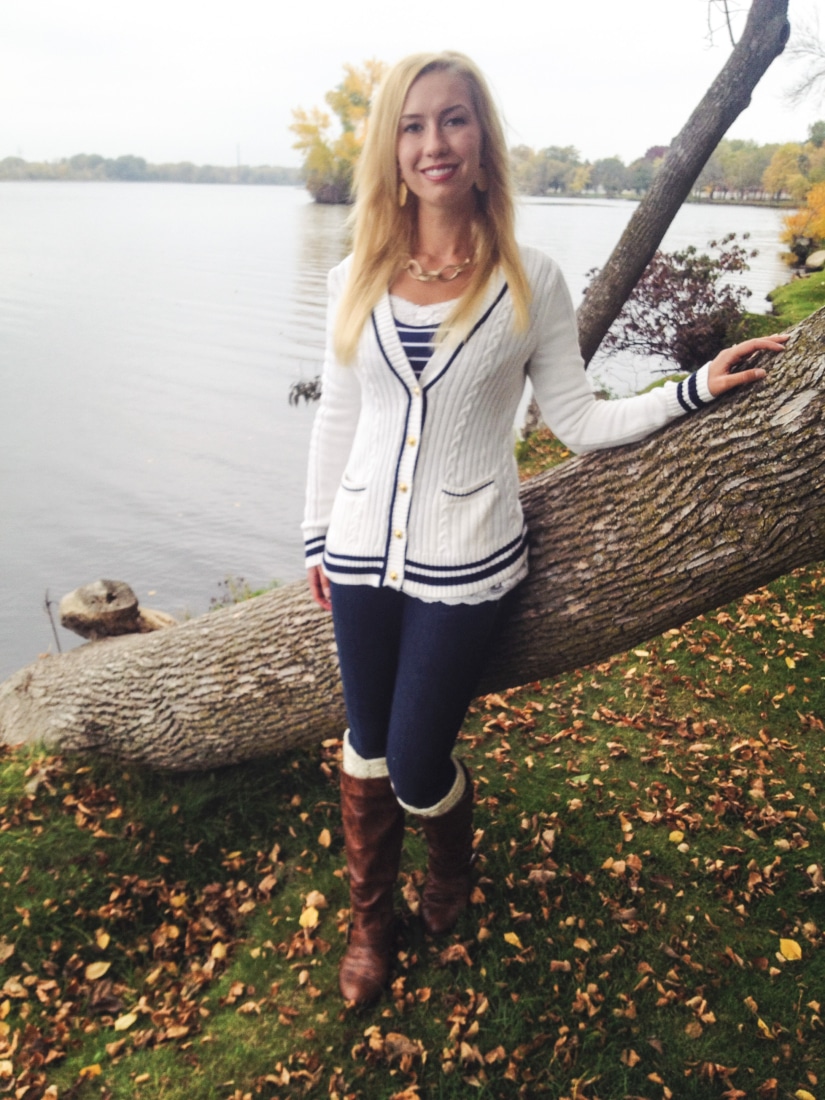 Shop the look:

Sailing may not be one of my hobbies, but that doesn't mean I don't love wearing nautically inspired clothes! The nautical look has been popular for quite a while, and after browsing some of my favorite clothes stores (OK, mainly ModCloth) it doesn't seem to be going anywhere anytime soon.

I've had this sweater, from Forever 21, for years and it's one of my favorite sweaters to wear in the fall and winter. I love how warm and soft it is, and the gold buttons on it. I also love how I can wear it dressed up or down.
One of the complaints I hear about Forever 21, is that their clothes are not high quality and do not hold up well. I'm here to tell you this sweater and the blue, striped shirt underneath it are both from Forever 21. I have put them through a lot over the years and they are holding up really, really well.
These boots and boot cuffs are also my go-to fall and winter footwear. The boots are several years old from Payless, but I've seen similar ones at Target. They go with just about every fall/winter outfit I own and they are SO comfortable. I love the way the boot cuffs look with them, and it's nice to have a little added warmth in the chilly Wisconsin weather. This won't be the last outfit post you see these boots and boot cuffs in!
Where to find it:
Sweater: Forever 21 (but it's several years old)
Blue, Striped shirt: Forever 21 (but it's also several years old)
White Cami: Maurices
Gold Jewelry: Express (in store)
Jeans: Target (in store)
Boot cuffs: Etsy JFeathersDesigns
Boots: Payless (but also several years old. These boots from Target are similar.)