How cool would it be to have new jewelry you like delivered to your doorstep, anytime you want to try a new style? It sounds perfect to me! I love to accessorize and wear different pieces, but when it comes to actually buying jewelry… I get a bit lazy. I never seem to actually buy anything new. I just rotate the same pieces. (Boring, I know!)
So, when Rocksbox reached out to me to let me try their jewelry subscription service for a few months, I immediately jumped at the opportunity! This would be my chance to get to try new jewelry without actually having to buy it…it just shows up in my mailbox!
Some of you may have already have heard of Rocksbox (it's really becoming popular in the blogging community lately). But for those of you who haven't, I'm going to take a moment to explain how exactly it works and what my thoughts are on it.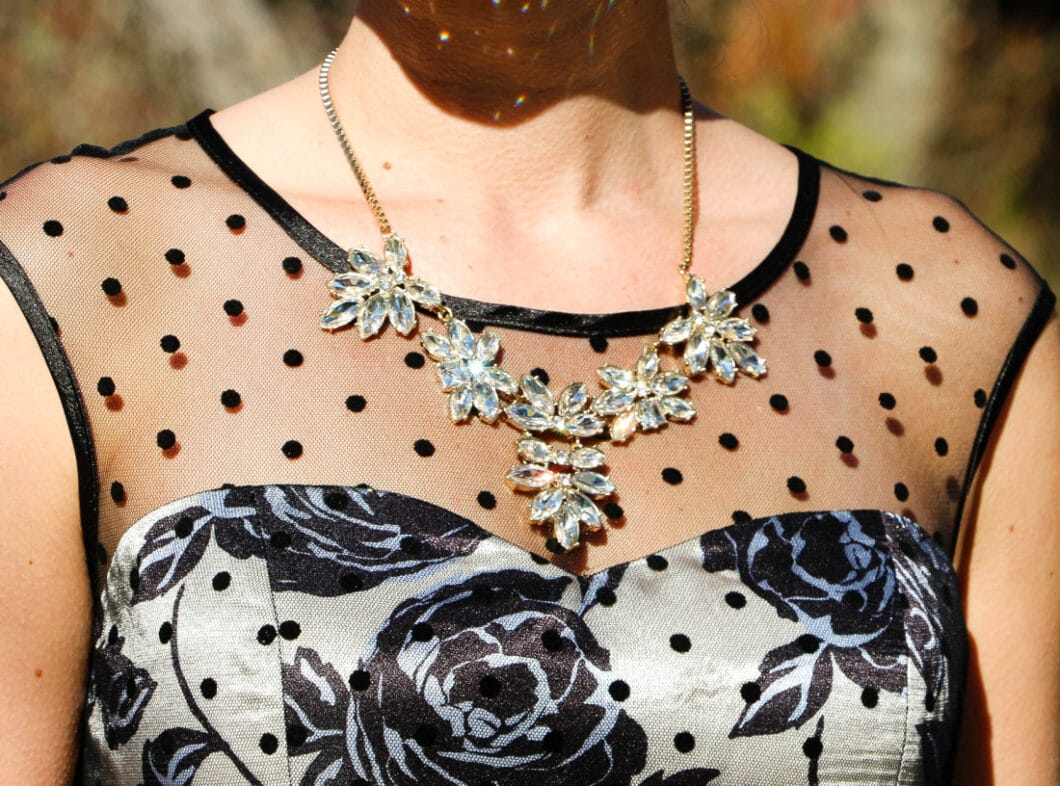 How it works:
Rocksbox is a flat rate of $19 per month to borrow 3 pieces of jewelry (there's also a free month code at the end of the post!). You can stop your subscription at any time you want, and you can keep the jewelry from your box until you get sick of it and want to try something new (as long as you're still paying for your subscription). Then, all that you have to do is mail your box back and your personal stylist will select 3 new pieces for you to try!
But, if you really like one of the pieces you were sent and don't ever want to part with it…you can also buy the piece outright. Rocksbox also gives you $10 each month to put towards a piece you may want to buy.
So, this sounds pretty cool…right? To get started you first create a Rocksbox account and take their style survey, so a personal stylist can piece together your jewelry box…based on your answers to this survey. You also get the chance at the end of the survey, to look at all the jewelry Rocksbox has available and make a wishlist. I had said in my survey that I really liked statement pieces, and put the necklace pictured above on my wishlist. I was very excited to see I received it in my 1st Rocksbox set!
I should also mention that shipping both ways is free, and the package Rocksbox sends your box in can be reused. (So, open it carefully and don't cut it open in a fit of excitement…like I did!)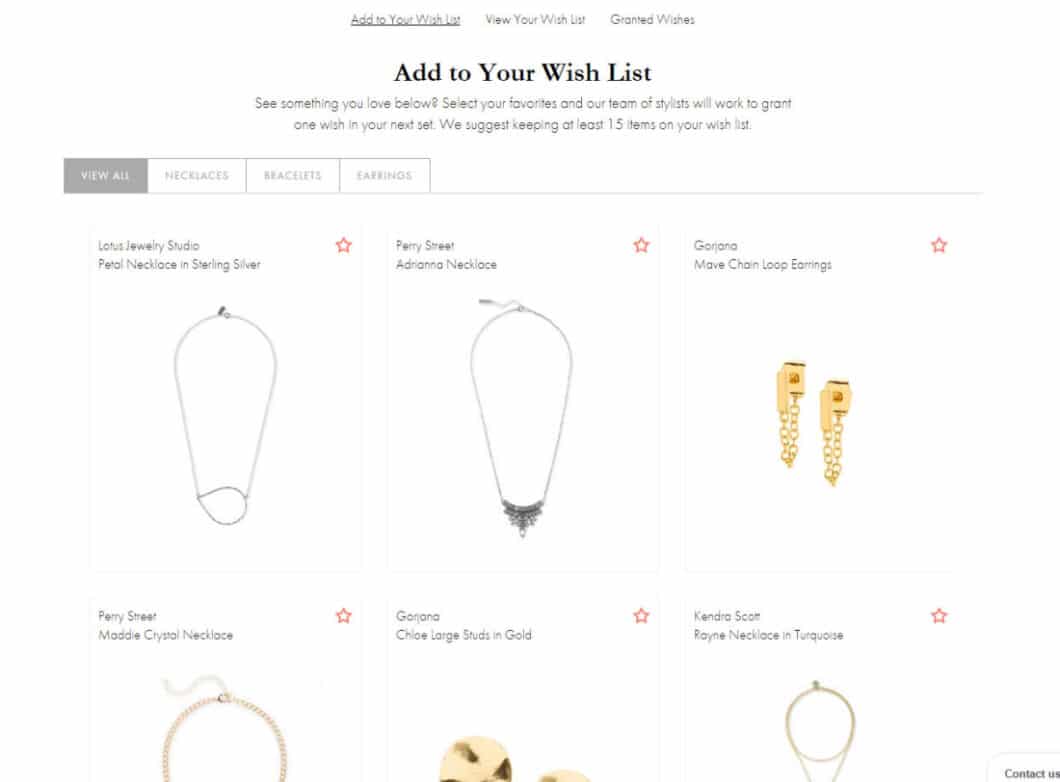 My Thoughts:
So, what exactly do I think of Rocksbox? So far, I am really liking it! I think it's an awesome idea to get to try new jewelry that you may not normally wear, but is still pretty close to your personal style. $19 a month also seems pretty reasonable for 3 pieces of jewelry, especially when your whole box is generally worth about $200.
I also really liked the way my box was packaged. It came with a personal message to me from my stylist and a price list of my jewelry in case I would want to keep any of it. It also has a shipping label in the box all ready to go for you.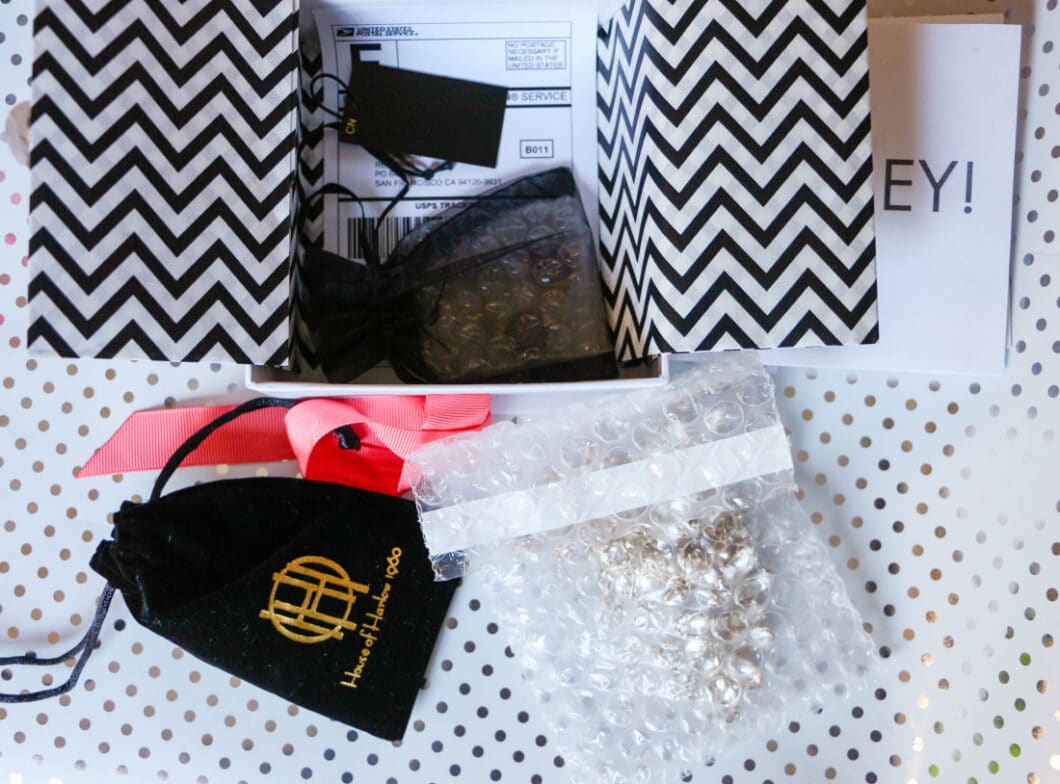 As for the jewelry I received, I obviously loved the necklace that was on my wishlist. However, there was another necklace in this box that looked so plain…and I thought I would never wear it because it just wasn't jazzy enough for my normal jewelry taste. Well, guess what? That necklace I thought I would never wear? I'm wearing it every other day it goes with so many of my outfits, and I'm debating buying it because it's getting so much use! (*Update: I did buy it, and I wear it ALL the time.)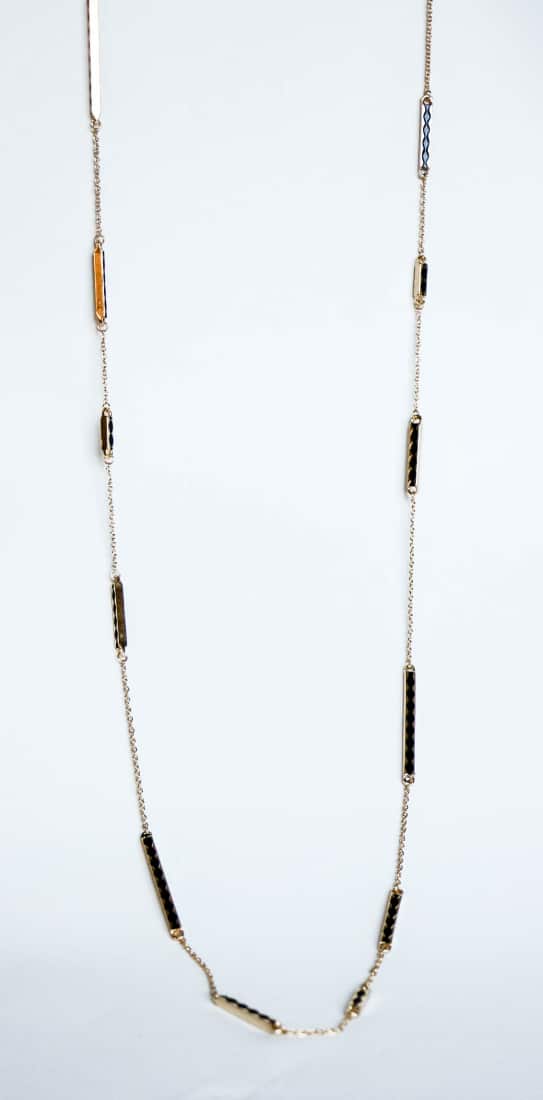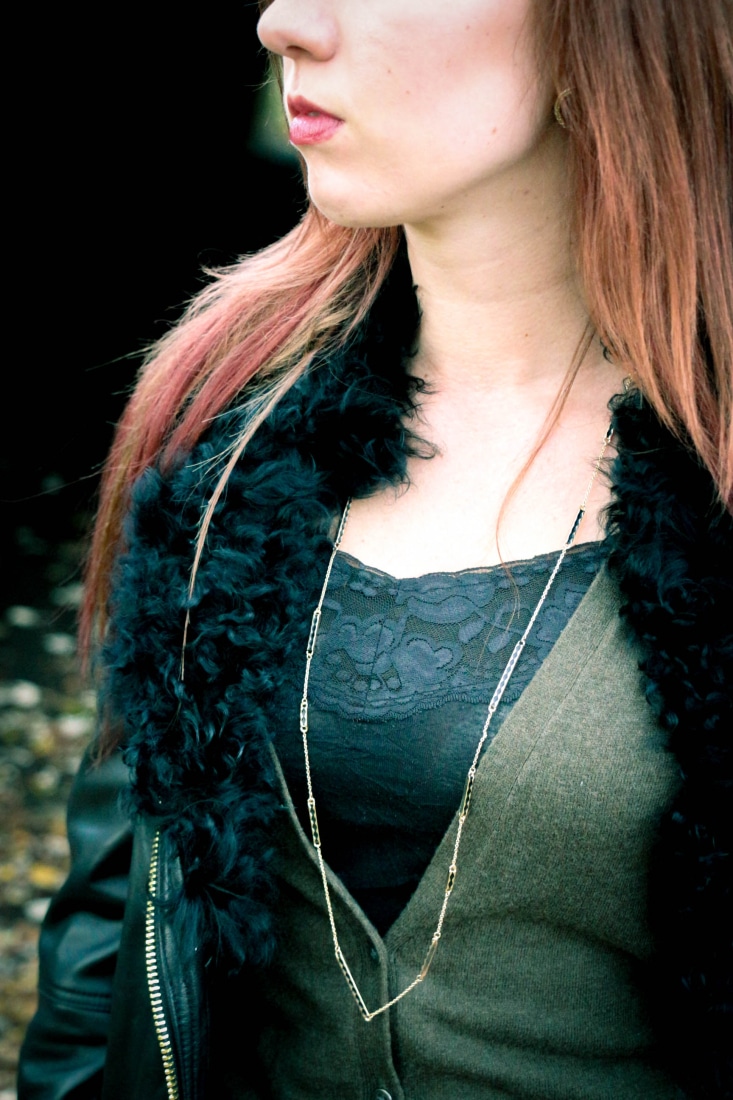 I also received a pair of earrings in my box. They are very cute and definitely my style. But, they're purple. And I don't own any other purple accessories. So, sadly those are not getting any use.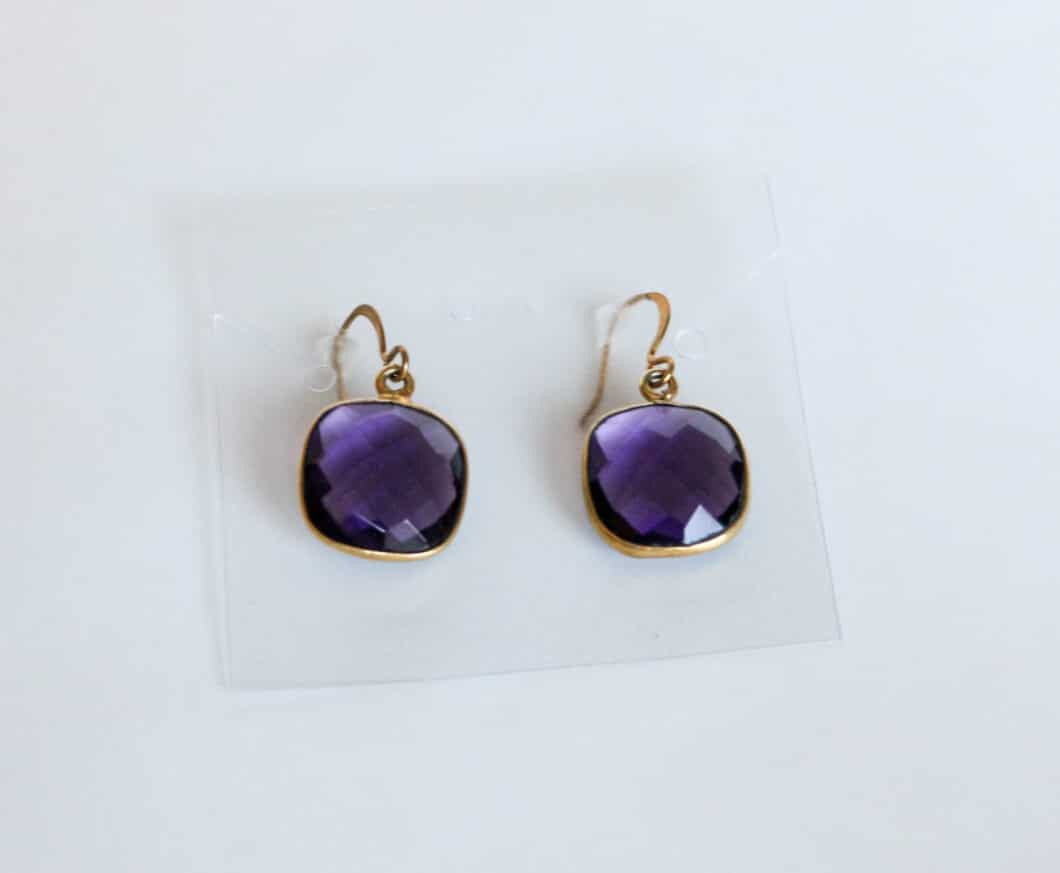 I'm going to be mailing my Rocksbox set back shortly (right after I decide whether to keep that one necklace), and I can't wait to see what I receive next! You get the option to leave feedback on your set too, so your stylist has an even better idea of what you like. So, for example, I'll say how much I loved my necklaces but I would never wear purple earrings…and she'll be able to send some earrings closer to my taste next time.
I also have some really good news. If you are at all interested in trying Rocksbox, you can try a month of it for FREE! You just have to use code haveclotheswilltravelxoxo when you check out (click here to go to the Rocksbox site). During the holidays would be the perfect time to try out some new jewelry for no cost whatsoever! If you only want to try the one month free, though, be sure to cancel your subscription before your month is up..so, you don't get charged for another month. You can do this in your account settings or by contacting customer service at [email protected].
Click here for even more facts on Rocksbox, or feel free to ask me any questions in the comments below!
Has anyone else ever tried Rocksbox? If so, what did you think? And if not, would you try it? Let me know in the comments!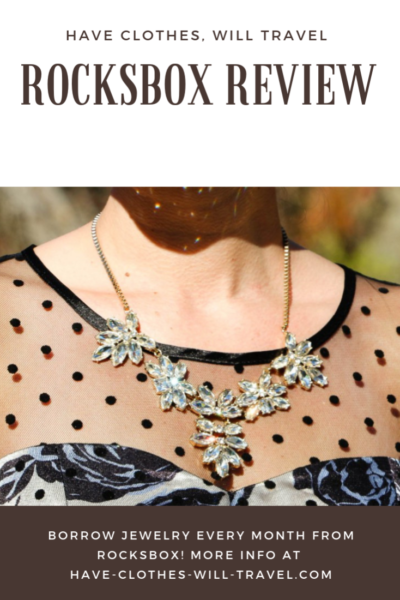 *FTC Disclosure: Rocksbox gave me 3 free months of their jewelry subscription service, so I could use their products on my blog. I am not being compensated in any other way for this review and all opinions are my own.