In the winter months, tights are an absolute necessity. Not only do they keep you from freezing when wearing a dress or skirt…they're also a great way to change up the look of an outfit, to add a little more color or texture. Tights are easily my favorite cold weather accessory.
So, when I was asked to try out Kushyfoot's products, of course I jumped at the opportunity! Kushyfoot is a legwear company that doesn't make just any kind of tights. They make tights, socks, slippers, etc. that have a massaging sole. That's a pretty neat idea, in my opinion.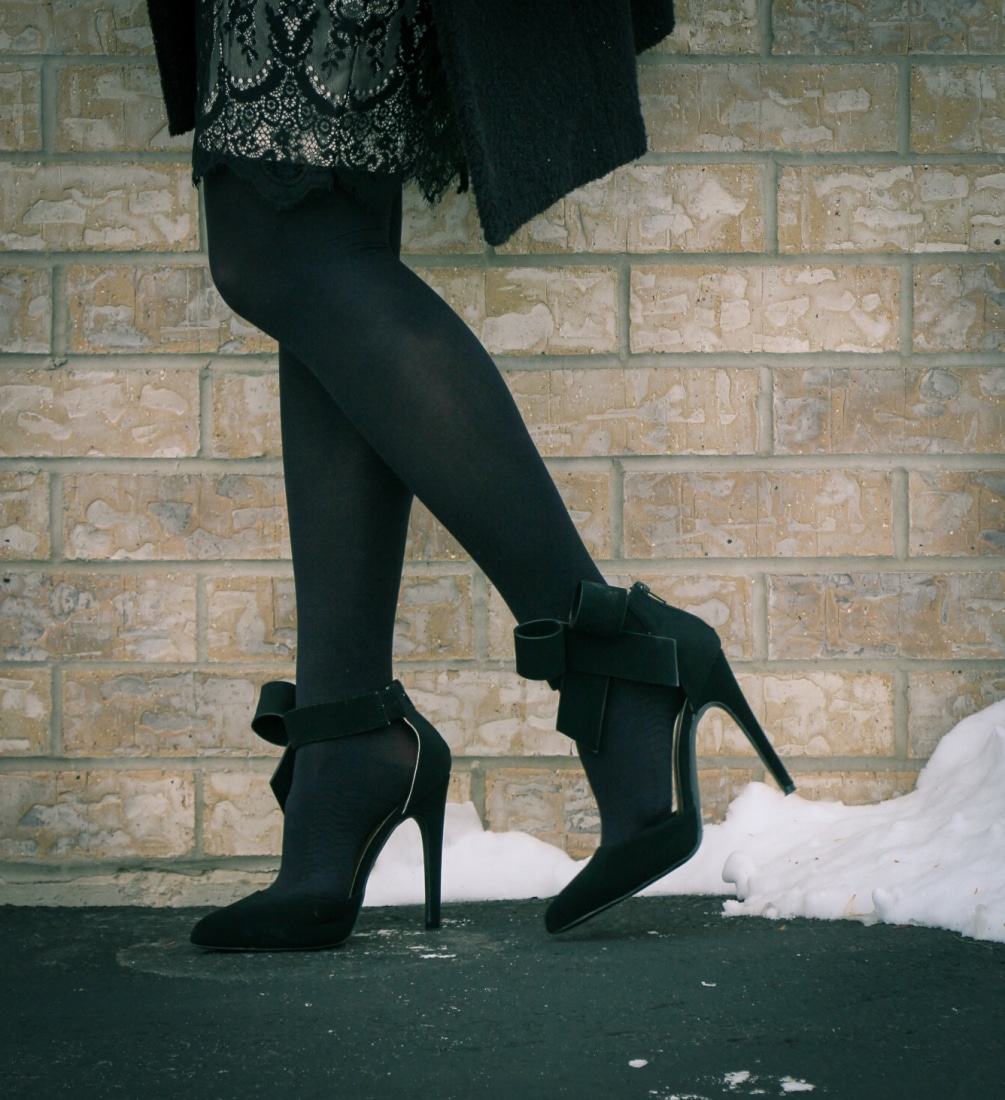 My first time trying out Kushyfoot was over Christmas. I wore their shapewear tights with my Christmas dress. I figured if I was really going to get a sense of how these tights felt, wearing them for an entire day of holiday events would be just about the best test I could come up with. (Sorry, with all the holiday madness I have zero photo evidence of this.)
To be honest, when I first put them on, I nearly ripped them off and put on an old pair of tights. I'm not used to how shapewear feels (I had not previously worn it), and the massaging soles felt rather strange at first. But after I had them on for a few minutes, I came to appreciate the massaging soles… and the shapewear didn't feel so bad either. I wore them for an entire day of holiday madness (roughly 15 hours of eating and driving to different holiday parties), and they didn't bother me at all…and the massaging soles actually felt really good!
That being said, though, I'm not entirely sure how I feel about wearing shapewear in general. It just looks a little unnatural to me, I guess. I get the appeal, it did smooth out that bump under my belly button (that will never disappear, no matter how many core workouts I do)…and that can come in handy when wearing clingier clothing. But I guess it just looked strange to me, and every time I caught a glimpse of myself I thought…"Hey! That's not what my belly looks like!" To make a long story short, I probably won't make a habit of wearing shapewear, but I did really enjoy the massaging soles on that particular pair of tights.
I also received a pair of Kushyfoot "Flats To Go." These also came in super handy over the holidays. I liked that they fit in my purse, and that when I took my shoes off at the various houses I was visiting, I had a these flats to put on…instead of just being in my tights.
These flats would come in handy to put on when I'm on a train or flying, too. I'm going to try them out on my next flight! These aren't quite durable enough, though, to wear out to dinner or to run errands. They are essentially slippers, with a massaging sole on the bottom. I didn't notice the massaging feeling quite as much with the flats, though, as I did with the tights.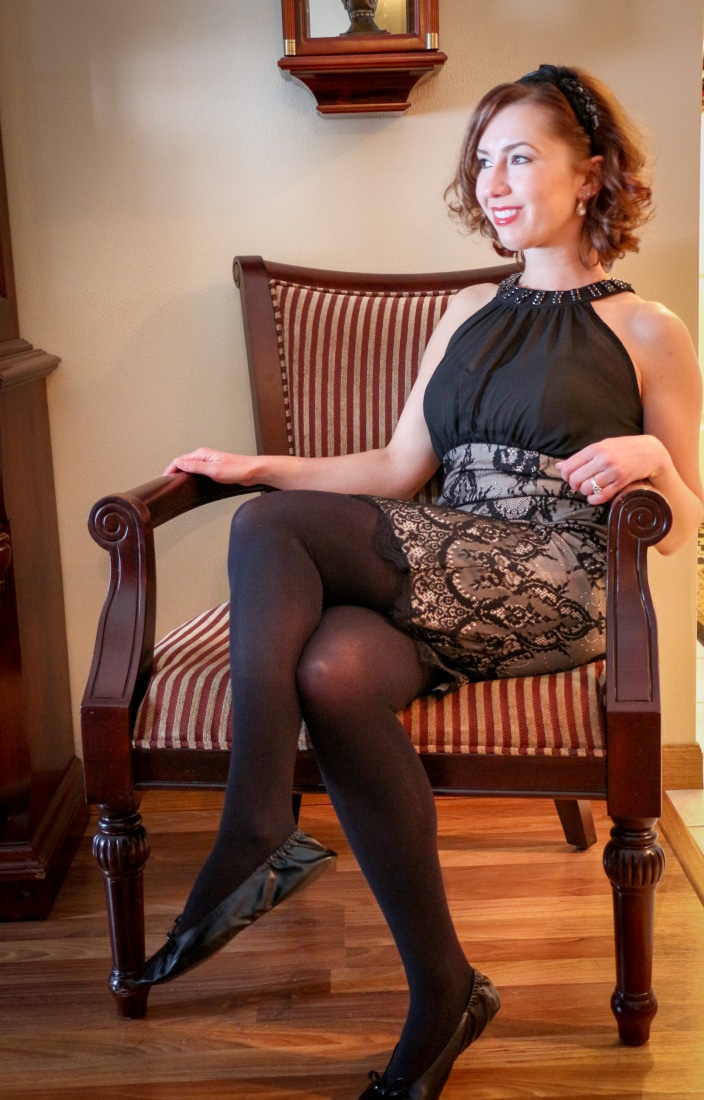 I'm not entirely sure how I want to style the fleece trouser socks. So, these I have not tried out yet. I did try them on (and they are super soft!)…but I haven't worn them for a full day yet…so, I can't attest to how well those work. But I will let you all know how well I like them, once I figure out an outfit to wear them with.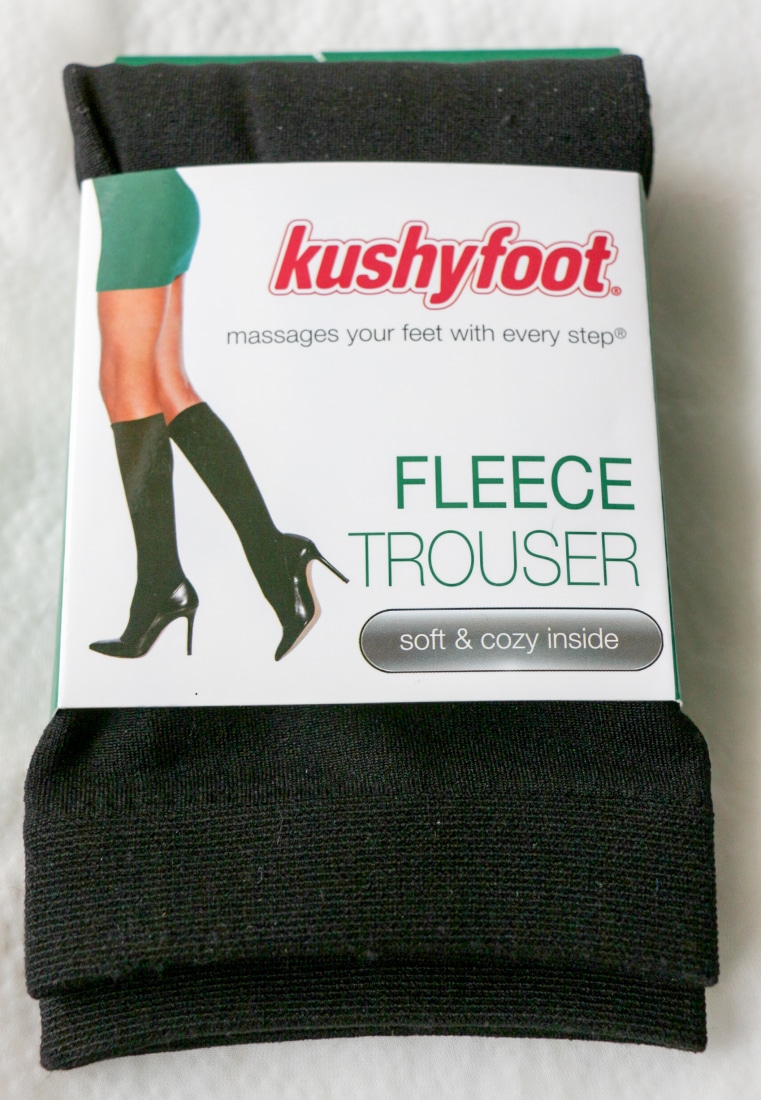 My experience with Kushyfoot, so far, has been great! I think the idea of having a massaging sole is a very unique idea…and if you're wearing an uncomfortable pair of heels, it can add a little bit of unexpected comfort. The prices are reasonable, in my opinion, too ($20-$30 for a 3 pack of tights). I've also washed my shapewear tights in the washing machine several times now (which I feel is a good test of a their durability), and they are holding up really well – with no signs of wear and tear.
Kushyfoot products can be found at most drug stores, and you can also get more information on them by clicking here.
What do you think? Does having a massaging sole sound like something you would like in a pair of tights? Let me know in the comments!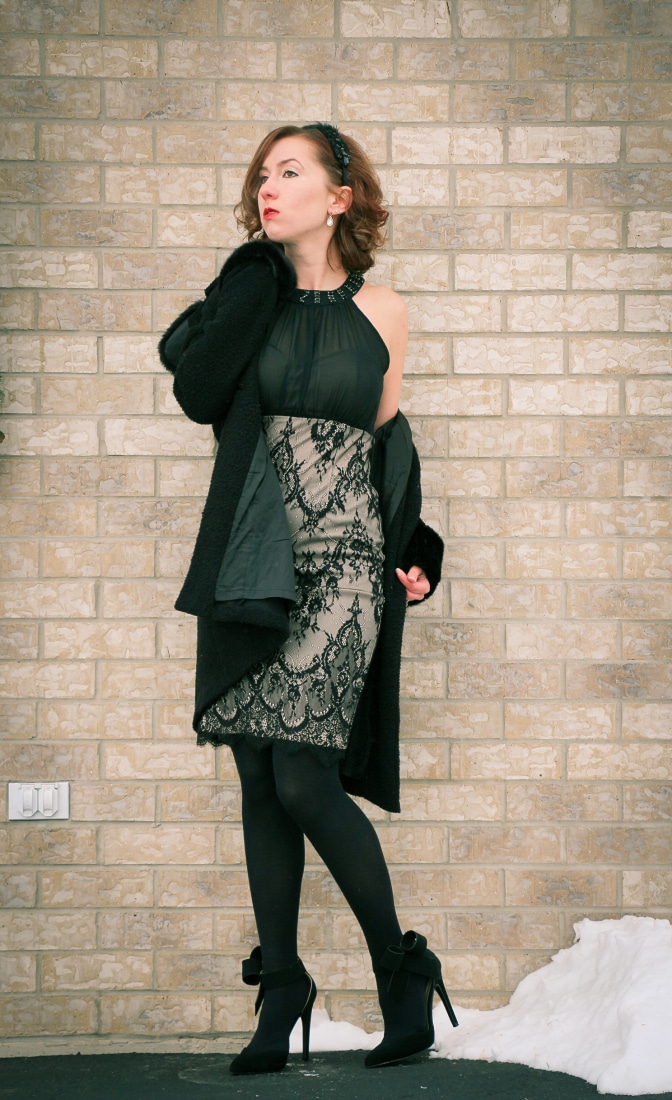 To see my outfit post featuring a pair of Kushyfoot tights, click here.
*Thank you to Lipton Publicity for sending me these Kushyfoot products to review on my blog. I did not pay for these products. All opinions of these products are my own, and I am not being compensated for a positive review.