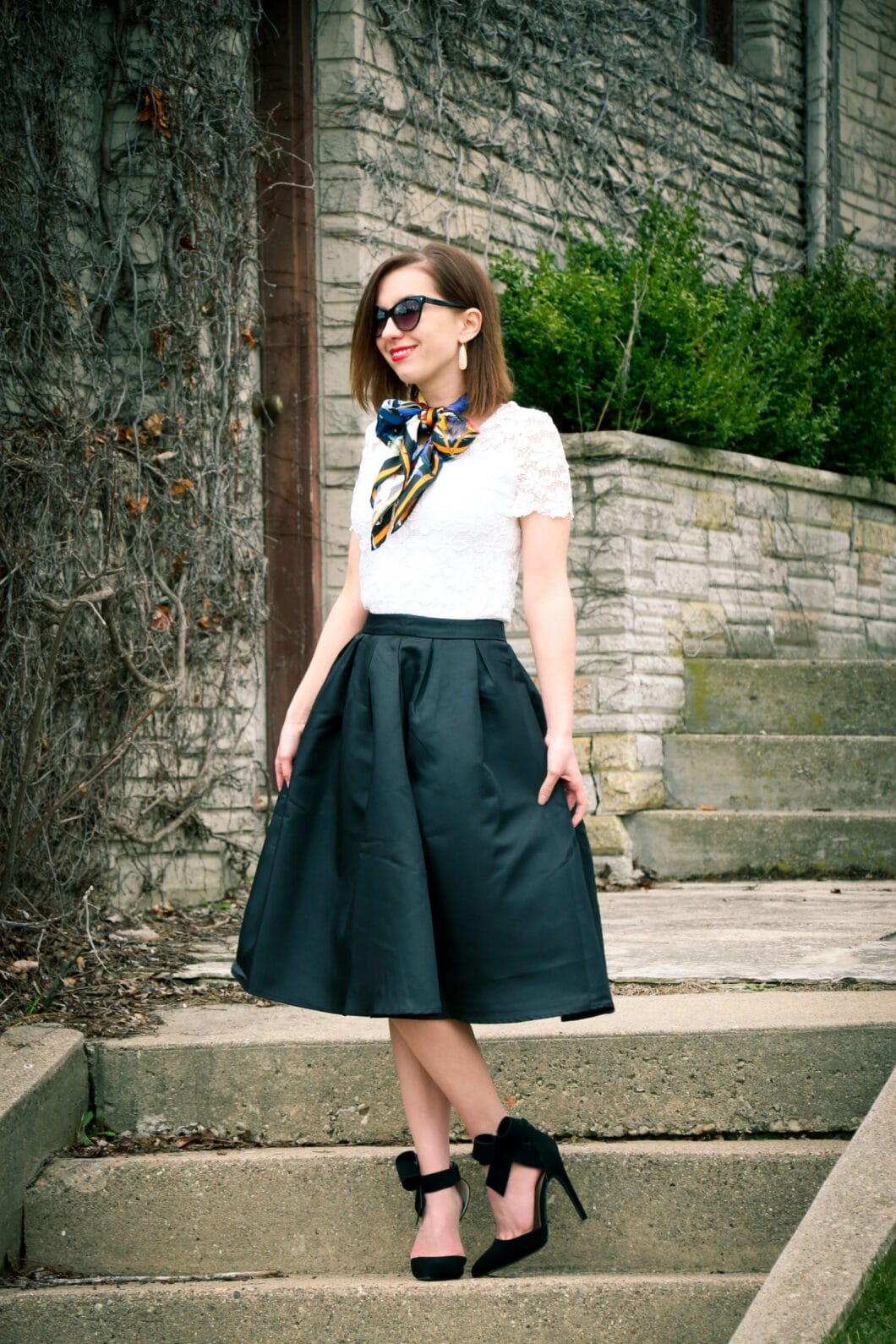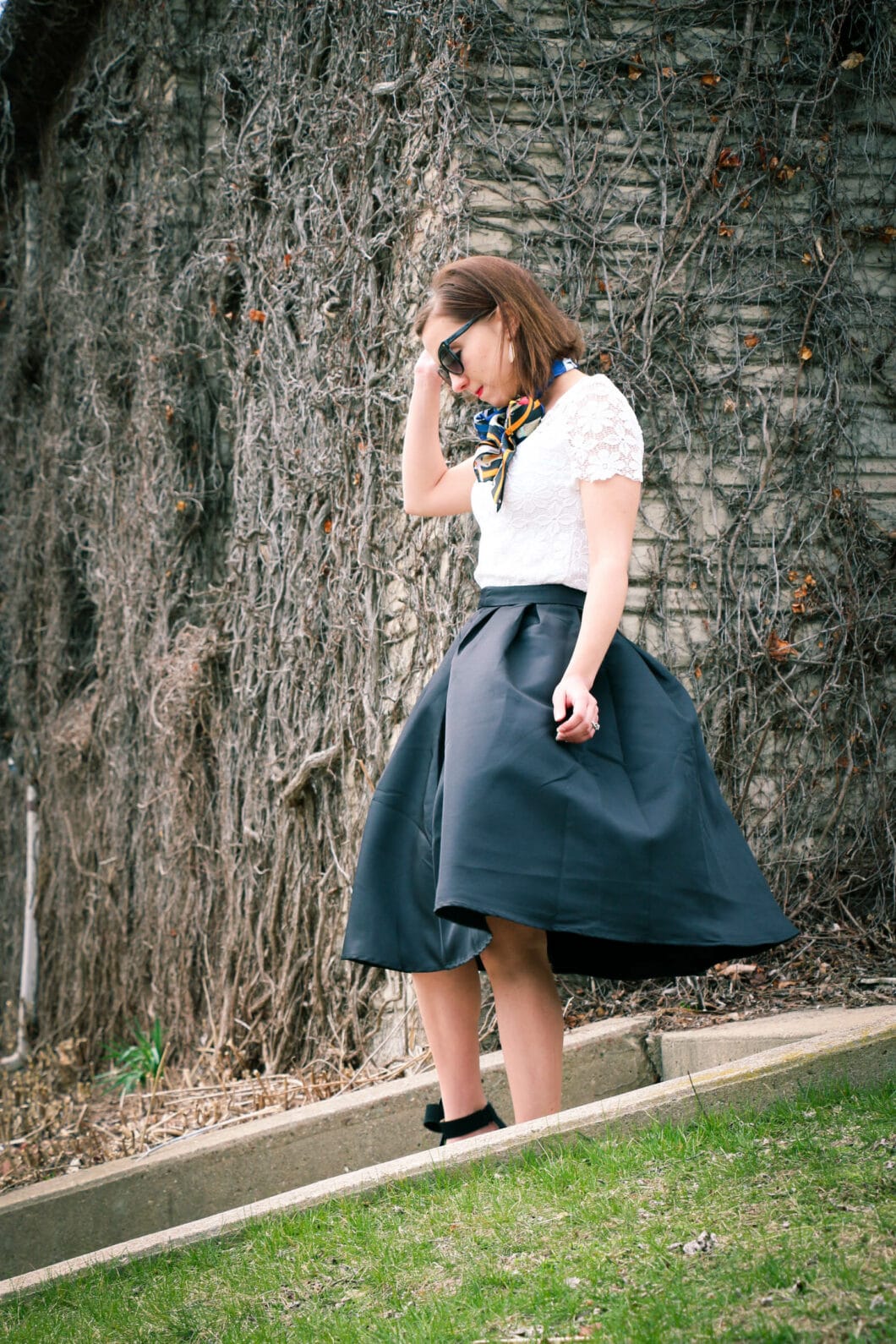 I hope everyone had a wonderful weekend! We laid low for most of it because I had a cold and "Star Wars: The Force Awakens" came out on Amazon, so I had to watch it three more times, of course. (It makes my heart so happy!) However, we did get out of the house for one special occasion this weekend. It was my husband's grandparent's 52nd anniversary! How awesome is that? My grandparents have also been married for more than 50 years. I think it is beyond awesome that our grandparents have such strong marriages, and it really gives us something to aspire to. 🙂
This outfit is what I wore when we went out to celebrate this real life love story. Most of the pieces you guys have probably already seen, but my skirt is a new addition. The lovely folks over at Romwe had sent it to me. I'm trying to incorporate more pattern-less clothing into my wardrobe that I'll be able to mix and match for years (just like my marriage, I'm going for longevity with my wardrobe too, haha). And this skirt will go with a ton of different outfits! I also love how well this skirt holds it shape. It reminds me of my favorite floral midi skirt. The best part of this skirt, though, is that it is less than $20! You can't beat prices like that. I was also really happy with how quickly this skirt shipped. Usually, when I order from overseas it can take 2+ weeks, but this skirt arrived in under a week!
But if you do order this skirt, just be aware, that in order for it to hold this shape..the material is a bit stiff. It doesn't bother me, but it also means you have to get your size right as there isn't any "give" in this fabric. And this skirt does run small, so just double check the measurement table. Also, I didn't notice this until I went back to link to the skirt, but the photo on the site shows that this skirt is more matte looking. However, in person, it is definitely more shiny looking. (Click here to see the photo.) Again, it doesn't bother me, but it is something to be aware of. (And it means you have to be better at ironing than me! As I found out, wrinkles show up a bit more on shiny, pattern-less fabric!)
On a side note, I've also decided to order this top from NewChic in more colors. (So, hopefully, you guys are not sick of seeing it just yet, haha.) It is so perfect to tuck into my midi skirts and high-waisted pants. I think I'll be getting the black top and the blue one. For $8 it is absolutely amazing quality!
How was everyone else's weekend? And do you know anyone who has been married for 50+ years? Let me know in the comments!
Where to find it:
Skirt: c/o* Romwe (Sold out. Similar here.)
Heels: c/o* Pink Basis (Sold out. Similar here.)
Scarf: c/o* Demon TZ
Top: c/o* NewChic
Sunglasses: c/o* Polette
Earrings: Target
*c/o = courtesy of, meaning the company gave me the product to be used on my blog, and I did not pay for it. All opinions are my own, and I am not being compensated for a positive review.