Meet Mal! She's this month's Featured Fashionista and the talented creator of the blog "Into The City." Mal is one of the kindest gals I've ever "met." Our interactions have only been online, but she is one of those people you can tell is a complete sweetheart through her writing and online interactions.
Every time I visit Mal's blog or Instagram I feel as though I'm stopping by an old friend's home to have a coffee and catch up. Her posts are always interesting, yet relatable, well-written…with lovely photos and videos to boot! I love getting a glimpse into Mal's life in London and reading her skincare, fashion and travel tips!
But don't just take my word for it! Click here to check out "Into the City" or click here for her Instragram…and be sure to give Mal's Q&A a read, below!
Q&A With Mal of "Into The City"
Tell me a little about yourself.
Mal: I'm Mal, a fashion-obsessed coffee addict who's lucky enough to live in London. I love music, boxing and Indian food. I also happen to be a human behind Into The City where you can find more about the things that matter in my everyday life.
How would you describe your blog, "Into The City?"
Mal: A total mess, haha! Not sure if mess is a bad thing though. 😉 I've had my ups and downs with the blog lately, but I'm currently working on rebranding, refreshing a few bits and getting back on track with a slightly more fashion-focused content.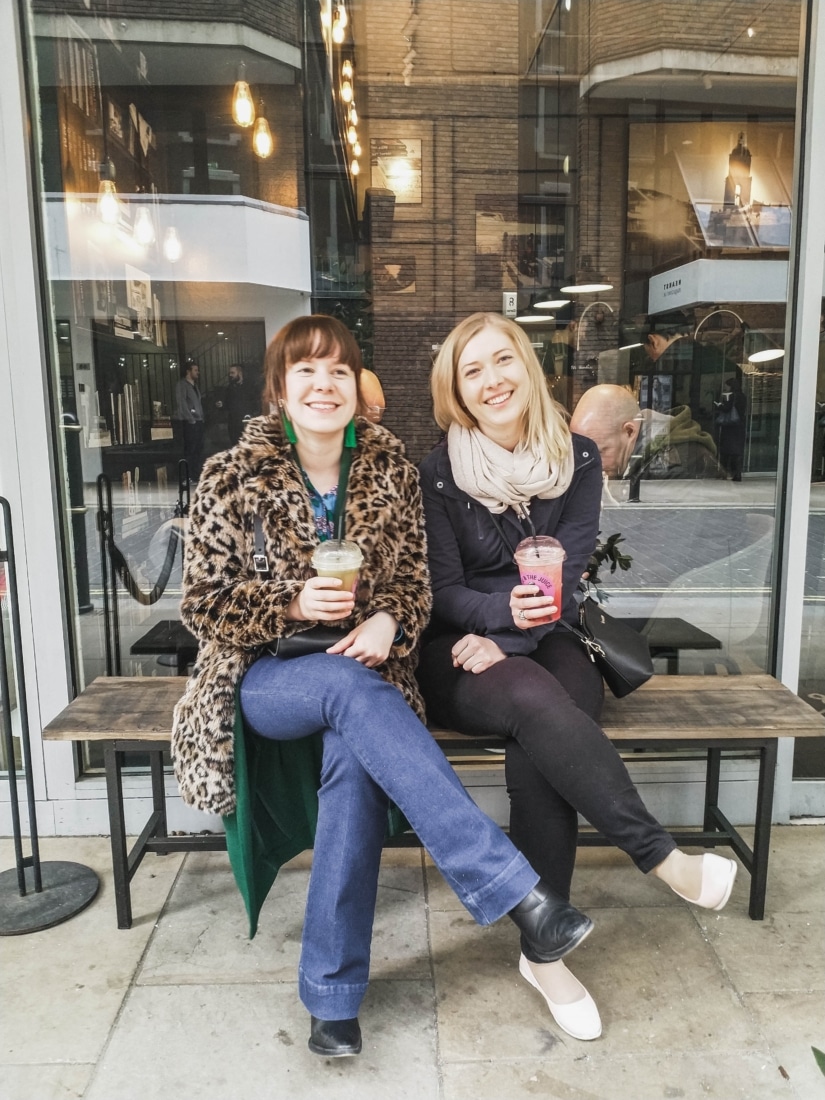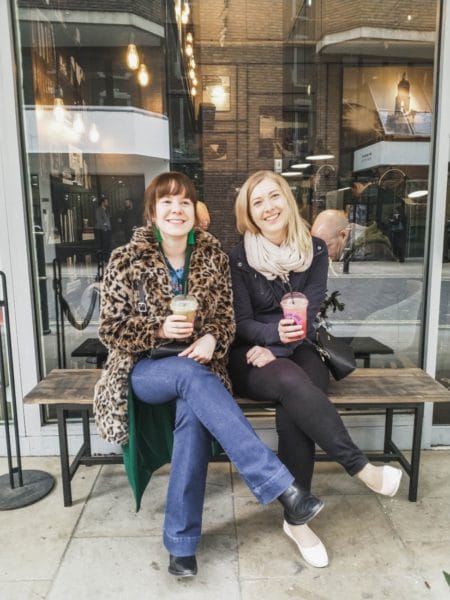 What inspired you to create, "Into The City?" And how did you think of the name?
Mal: I wanted to have some sort of creative outlet so a blog was the first thing coming to my mind. As for the name, I'm a city girl, I love everything about the noisy urban jungle so I tried to reflect that in the name of my blog. The 'into' part indicates some movement, we're not just passively 'in' the city, we're running 'into', making noise, having fun- at least that's the impression I'd like to create with what I post.
What do you hope the future holds for Into The City?
Mal: My main goal for the next couple of months is to show a bit more of my personal style on the blog – after all, fashion is what I'm passionate about. I'm just a terribly shy person and it terrifies me to even think of having my pictures taken! I can only hope I'll overcome this fear and create the online fashion diary that I've always dreamed about… finger's crossed!
What has been your favorite post on Into The City so far and why?
Mal: I think it's my post from the trip to Paris or the one from Amsterdam, simply because they bring back happy memories. I definitely have a favorite YT video though, which is the one below, as it's the most honest thing I've ever created and it means a lot to me.
You also used to work as a stylist! That's awesome! What did a typical day look like for you?
Mal: Oh, there's really no such thing as a 'typical' day in this kind of work. If it's before the shoot, it's usually a lot of stress and madness, traveling around with huge rack of clothes, booking models, locations, exchanging hundreds of emails, being on the phone with unpleasant people, covering last-minute emergencies and growing the thick skin to survive in this extremely competitive environment. It's actually much more stressful than people would think.
Then, the shoot day it's the fun part when you're just there making sure that all the props, clothes and accessories are ready, the model looks spotless, the client is happy, you and the photographer are on the same page with the brief and nothing gets lost or damaged along the way… it's also stressful and very tiring as the shooting days are usually very long and the creative part is such a tiny element of the process but then when you see the pictures it's just the best feeling in the world, it's when you remind yourself why you're doing this and that it's actually worth it.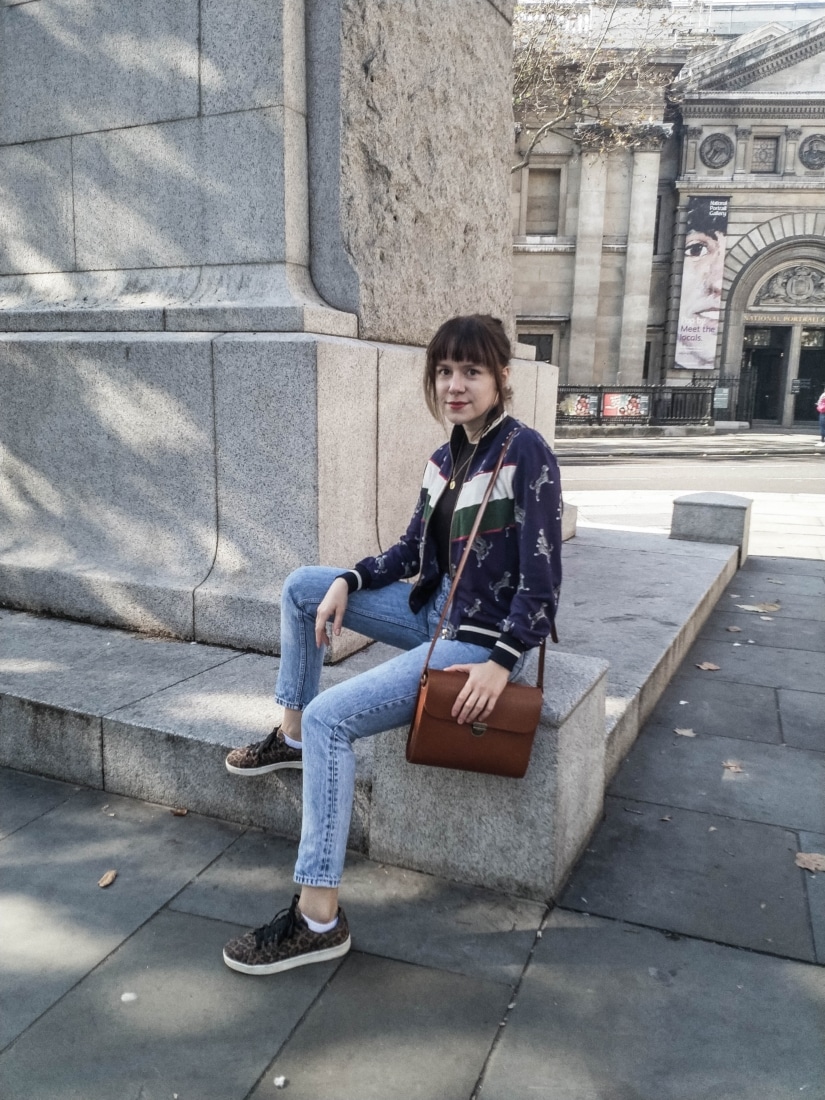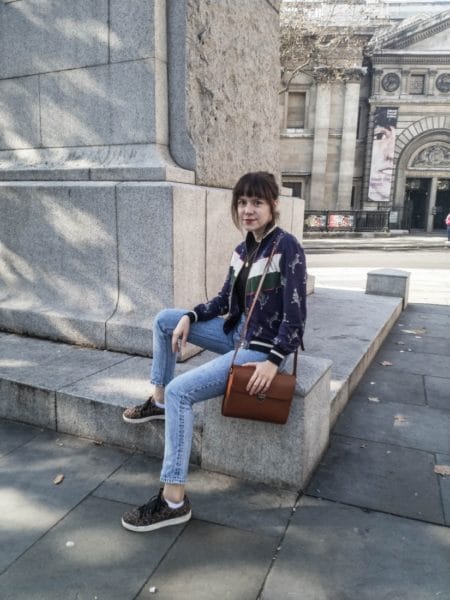 What is your go-to look?
Mal: It's very casual- usually mom jeans, trainers and maybe a slightly fancier top, depending on where I'm going. I'm out and about a lot so comfort is my priority. I also wear my Monica Vinader necklace every day – I got it from my sister so it's close to my heart.
If you had to pick, what would you say your favorite clothing store is?
Mal: I am a huge fan of Danish brands like Baum und Pferdgarten, Ganni, Gestuz or Moss, they're all very modern and quirky which is what I like. For more classy, pieces nothing beats the French brands like Rouje and the Kooples, no matter if you're after girly, edgy or both, they always have a lot to offer… I also shop in vintage stores and markets with the ones around London's Brick Lane being my favourite.
What's the best piece of fashion advice you've ever received?
Mal: Can't think of any advice but I love the quote by Diana Vreeland- 'A new dress doesn't get you anywhere. It's the life that you live in the dress'.

What would you say is the #1 thing a visitor to London has to do? And what is your favorite thing about London?
Mal: Go to the Sky Garden, it's from where you get the most spectacular view over London. The insane part is that it's completely free, just make sure to book in advance! If you're after something a bit more extravagant, book Afternoon Tea at the Ritz – it's not the cheapest experience but worth every penny!
My favourite thing about London is that everybody is welcome here, I feel like it's the city that everyone could call home. Also, there are so many amazing things to do for free in London that, even if the capital is expensive one can actually have lots of fun here without spending a penny.
Food is also a big part of your blog! I love this! What are your 3 favorite restaurants in London?
Mal: It's impossible to name only 3! I love Sagar in Covent Garden for exceptional Indian cuisine- they're fully vegetarian with plenty of vegan and gluten-free options as well and there's always something new to try. Not far from Sagar there's Neal's Yard and 26 Grains- a tiny, Danish-style cafe with amazing porridge and the best avo toast in town. Then The Vurger for veggie burgers, Las Iguanas for great Mexican meals, White Mulberries in St Katherine docks for epic open sandwiches and Zuckla for affordable street food that tastes great!
And what is your absolute favorite dish?
Mal: Paneer makhani- it's a type of creamy, buttery tomato curry with Indian cottage cheese. Indira restaurant in Warsaw make the best I've ever had!
In your opinion, what's the best meal of the day (breakfast, brunch, lunch, dinner, etc.)?
Mal: I love breakfast the most, a good, slow meal in the morning followed by a cup of flat white makes me feel like I can conquer the world. Plus I am not that conscious about what I put in my body in the morning having the entire day ahead to burn those carbs!
You also feature some wonderful skin care tips. What is your #1 tip for creating a healthy skin care regimen?
Mal: Thanks so much! My tip is: cleanse! Or even better- double cleanse! I personally triple cleanse but I'm a skincare freak, not able to do proper makeup myself I at least try to make sure that my skincare routine is on point!
If you had to choose, what are 3 skincare products you can't live without?
Mal: Bioderma micellar water to remove makeup, Reve de miel lip balm by Nuxe and some proper SPF lotion!
What would you say is the biggest misconception when it comes to skincare?
Mal: That we don't need to use sunscreen on our faces (or, that we should use it only on holidays) because our makeup already contains SPF. In fact, to get the protection listed on the label we would have to use one full millilitre of product which is an equivalent of 11 pumps! I don't personally know anyone who uses more than 2 pumps of foundation, do you?! Wayne Goss actually made a brilliant video on the subject, I highly recommend checking it out:
What advice would you give to someone looking to start a blog of their own?
Mal: Just do it, don't wait for a perfect moment, it will never come. Plus, the sooner you start, the sooner you'll learn with practice and experience. In other words, work with what you've got!
And last but not least, where can my readers find you? (Feel free to link to as many websites and social media channels as you wish!)
Mal: My main channels are:
Please come over and say hi, I'd love to connect!