Marie-France Group VIP Party & Runway Show
*Marie-France Group is offering $100 off your first color at their salon! Simply mention Lindsey from Have Clothes, Will Travel when booking to receive your $100 discount! Click here for their website or call (02) 9247 9677 to make your appointment. This offer is valid until April 30th!

One of the perks of blogging is occasionally getting invited to cool events. This doesn't happen too often in my case, though, thanks to never being in one spot long enough to make a lot of connections. So, when it does happen, I get REALLY excited. Haha.
Needless to say, I was thrilled to be invited to Marie-France Group's VIP Party & Runway Show last week! They had hosted this event in honor of their one year anniversary in their Walsh Bay location. (They're a luxury boutique hair and beauty salon here in Sydney.) We were treated to a night of drinks and yummy food and a catwalk show featuring designs from BLKIVY and Stacey Heaney. This post will be a few shots of the party and runways shows, plus a short video of the end of the runway show.
VIP Party
The night was a wonderful mix of people from both the beauty and fashion world here in Sydney. I don't always do too well at these types of events because I'm rather awkward and introverted…but, it was very easy to strike up conversations with everyone here! There were so many friendly people with similar interests, who went out of their way to make me feel welcome. I also thought it was nice they let me bring my husband along as well. (He doesn't usually get to come to these things.) We had such a lovely time!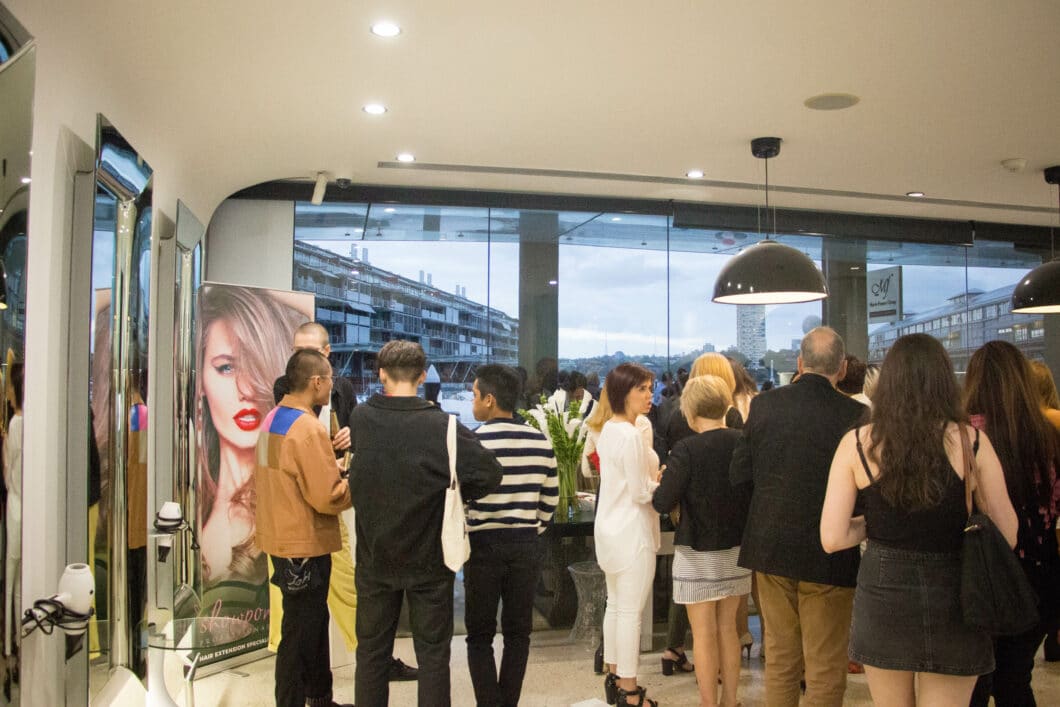 The location of Marie-France Group's salon is absolutely beautiful too. This particular area has been going through quite a bit of construction and renovation. And most people aren't even aware that anything is open over here. But there are some awesome restaurants and bars next to Marie-France Group. (I'm planning to head back to that area this weekend!)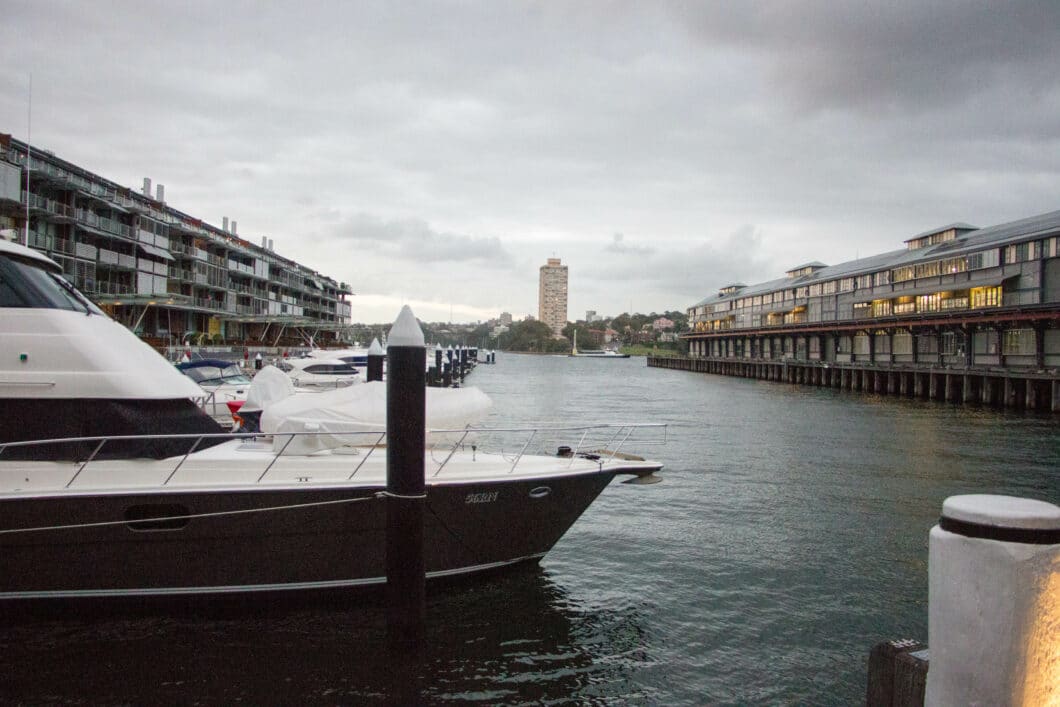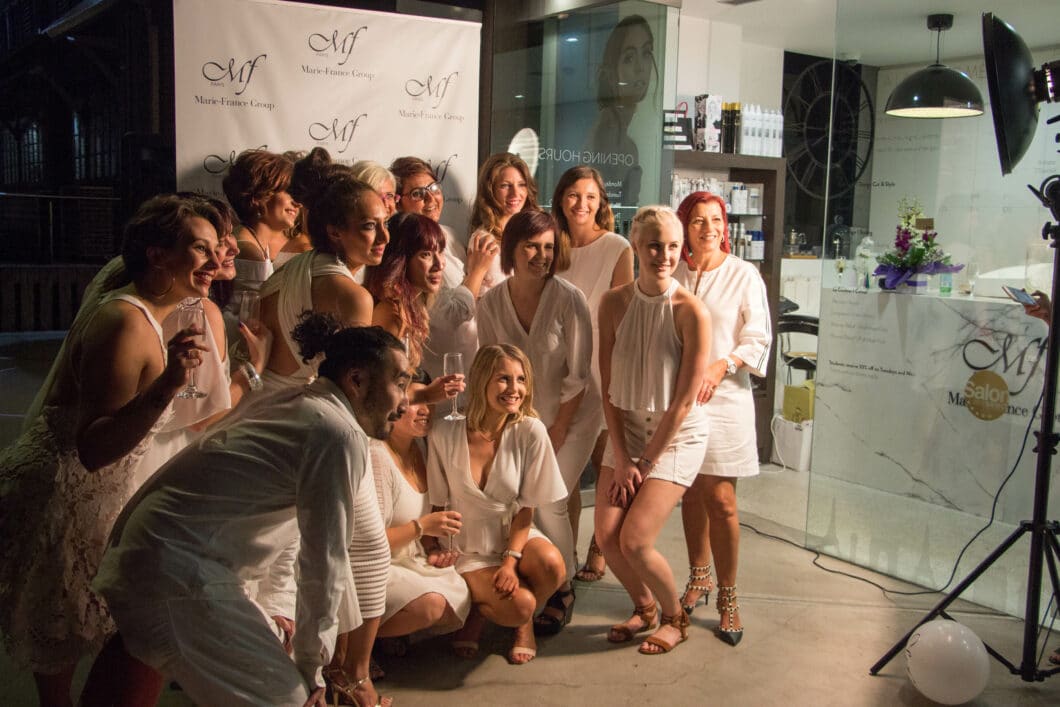 I'll definitely be heading back to Marie-France Group for some hair help in the next couple weeks as well. My goodie bag I received for the night included a haircut and style…so, I'll be sharing some before and after pics of how that goes soon! Stay tuned!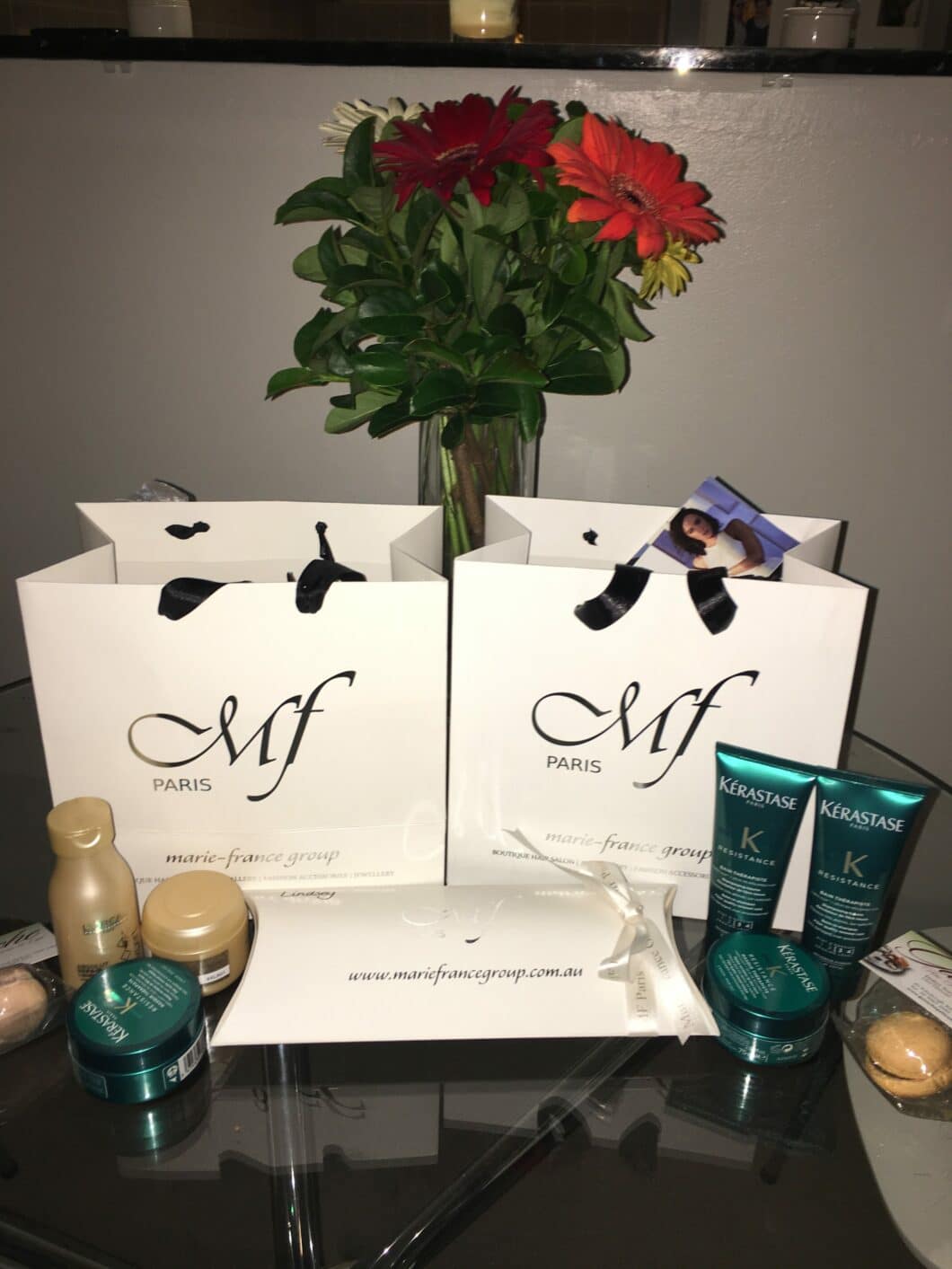 Runway Show Featuring BKLIVY & Stacey Heaney
We were also treated that night to a runway show featuring designs by up-and-coming Australian womenswear designers, BLKIVY and Stacey Heaney! I'll share a few photos and a brief video of that below.
I do apologize, though, because the photos I took of the runway shows weren't the greatest. And it seemed pretty much only the photos I took of BLKIVY turned out.
The video below shows the work of both designers at the end of the show. (Sorry, again, this is from my InstaStories. So, it's not the greatest quality.)
I thought both ladies did a lovely job! And a big thank you, again, to Marie-France Group for letting me be part of their big night. I can't wait to head back and have them transform my hair! I'll do a post on that within the next couple weeks. And Wednesday's post will feature the outfit I wore to this event. (It was the first time I've worn anything backless!)
Click here to check out Marie-France Group's website.
I would love to hear your thoughts on the night in the comments! And if anyone has any suggestions on how I should have the stylists at Marie-France Group do my hair, let me know too! (I'm so clueless in the hair department.)