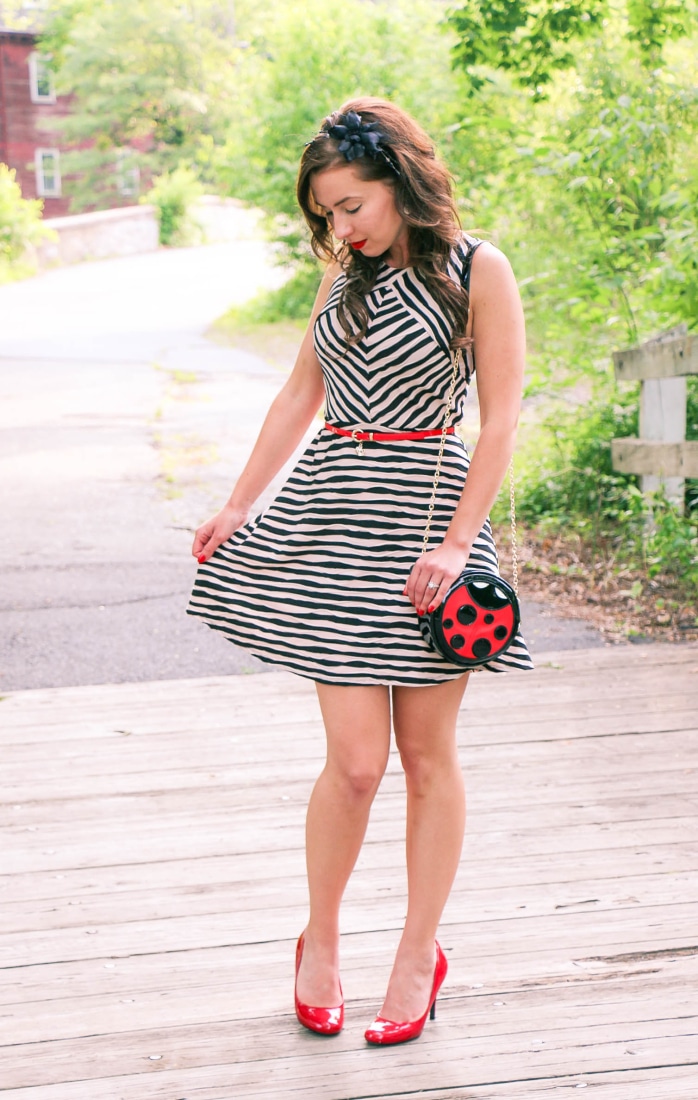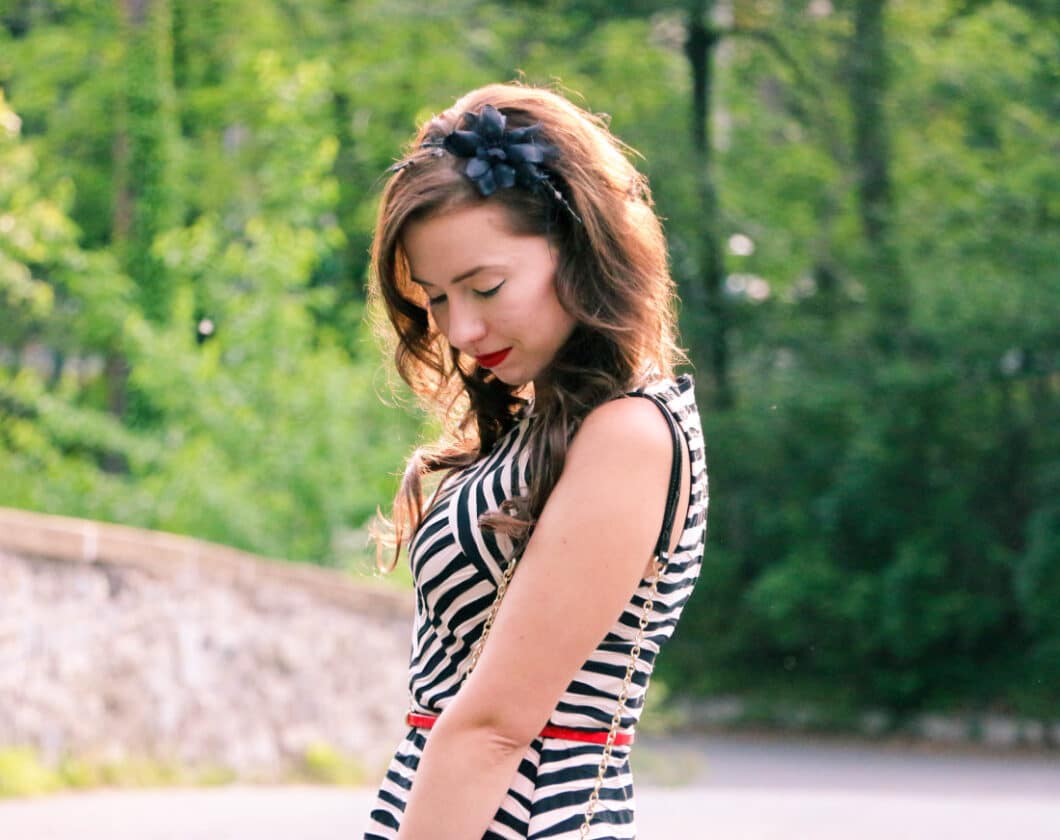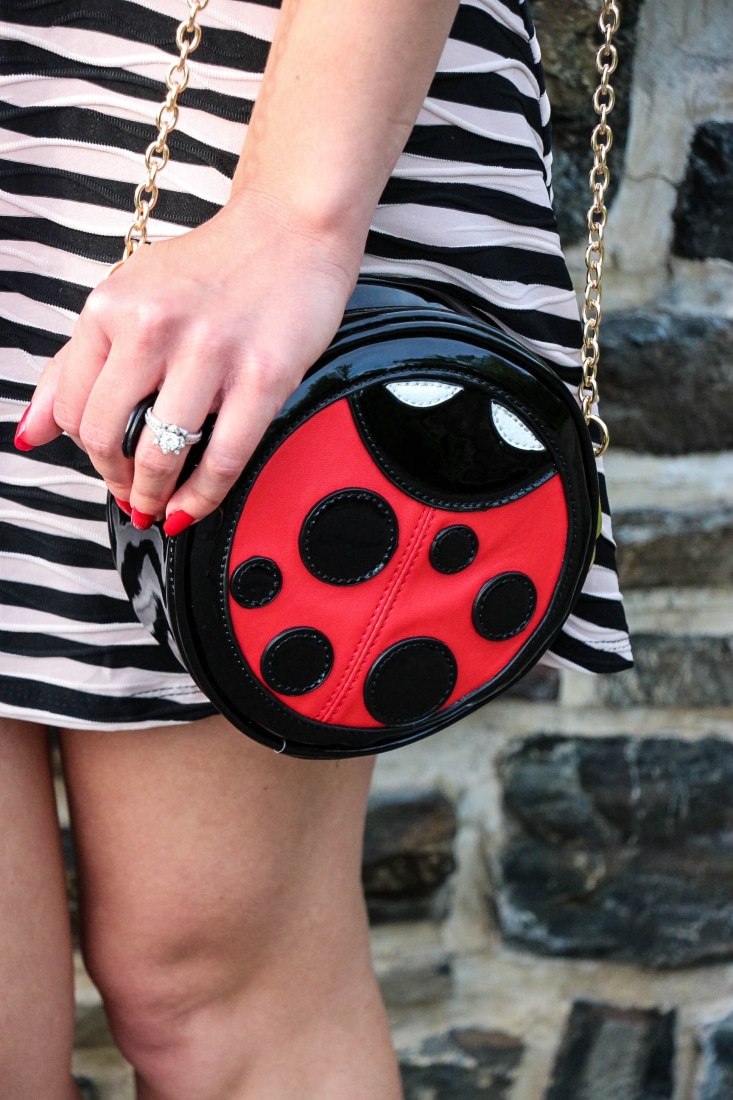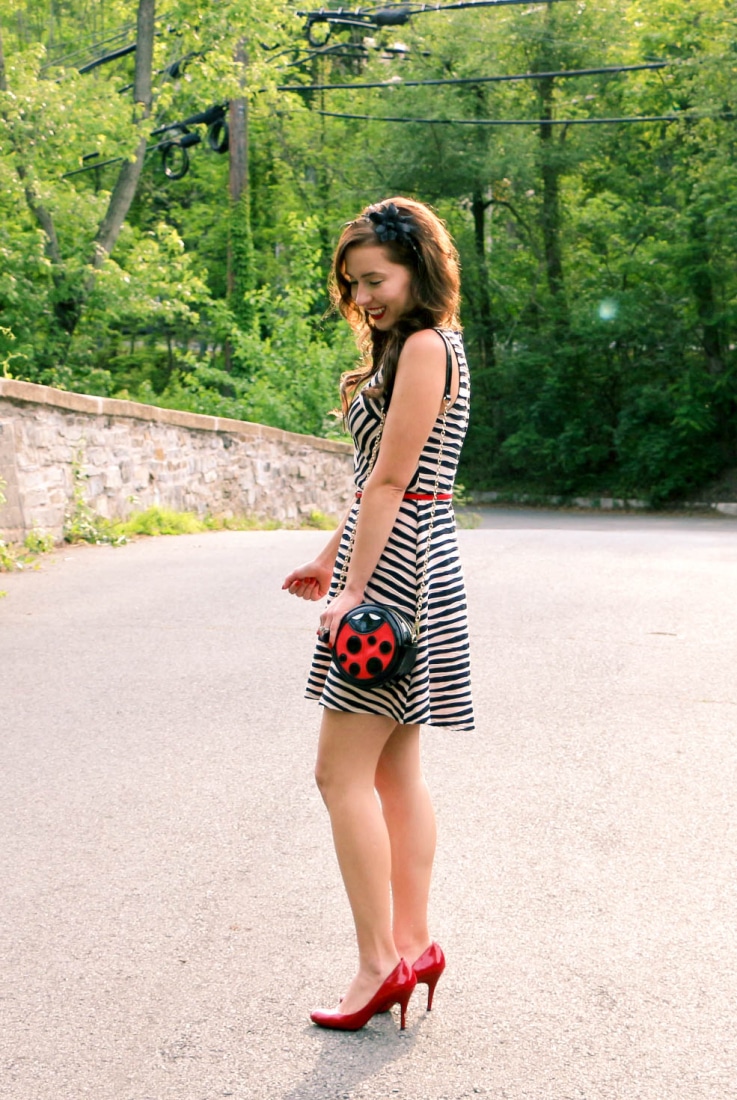 Shop the look:

"Matchy-matchy" is usually used as a negative term, but I don't think there is any such thing as "too color coordinated." I am all for seeing just how "matchy-matchy" I can make an outfit. This particular one was a bit of a happy accident..I had no idea I had so many accessories that were the same shade of red – even my nail polish and lipstick were the same shade!
This outfit all started with my red heels…I am completely in love with them. I had been on a hunt for the perfect pair of red pumps when I stumbled on these beauties at Target a few years ago. They are still my favorites, even though they are a bit on the narrow side. My feet are really wide, and tend to get swollen in the summer months…but it's nothing a little bit of blow drying can't fix (blow dry your heels to stretch them out before you slip them on – much more comfy!).
My little ladybug purse is also a new staple for me. I hope you all like it as well as I do because I can guarantee you it is going to be in many future posts. You just can't beat a ladybug purse! It's also surprisingly roomy, compared to my Jump From Paper bag and other clutches.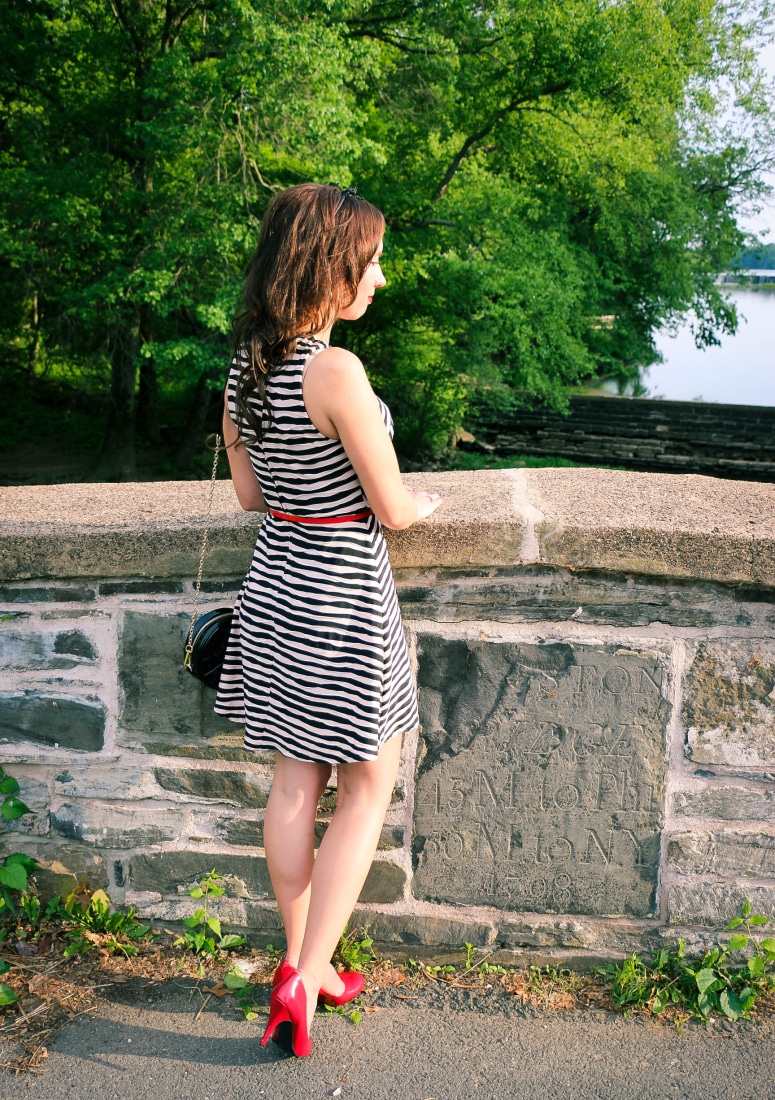 As you've probably noticed, I really enjoy this location for taking photos. It's one of the few spots that is never too crowded and the lighting usually works in my favor. This past weekend was Princeton's graduation, so the area had a lot of extra people – but thankfully my spot was still quiet! Out of all the times I've been here, though, this was the first time I had ever noticed this sign on the bridge. It's a bit hard to read, but it says how far away New York and Philadelphia are and that it was built in 1708 – very cool!
I'd also like to apologize for being a bit lazy on outfit posts lately! I've had a sinus infection for a couple weeks, and have been resembling a zombie lately (not the best look for outfit photos, haha). I've also been spending most of my time on the weekends kayaking – which means wearing comfy, athletic, not terribly photogenic clothes.
I hope everyone else has been enjoying the summer-like weather as much as me! What are some of your favorite outdoor activities? And what your thoughts on "matchy-matchy" outfits? Let me know in the comments!
Where to find it:
Heels: Target
Dress: Target (similar here too)
Ladybug purse: ModCloth (It's on sale right now!)
Flower Hair Accessory: Icing (similar)
Belt: Taken off a Closet dress
Nail Polish: OPI in Big Apple Red
Lip Stick: Stila Stay All Day
Flower Ring: Etsy