May The Force Be With You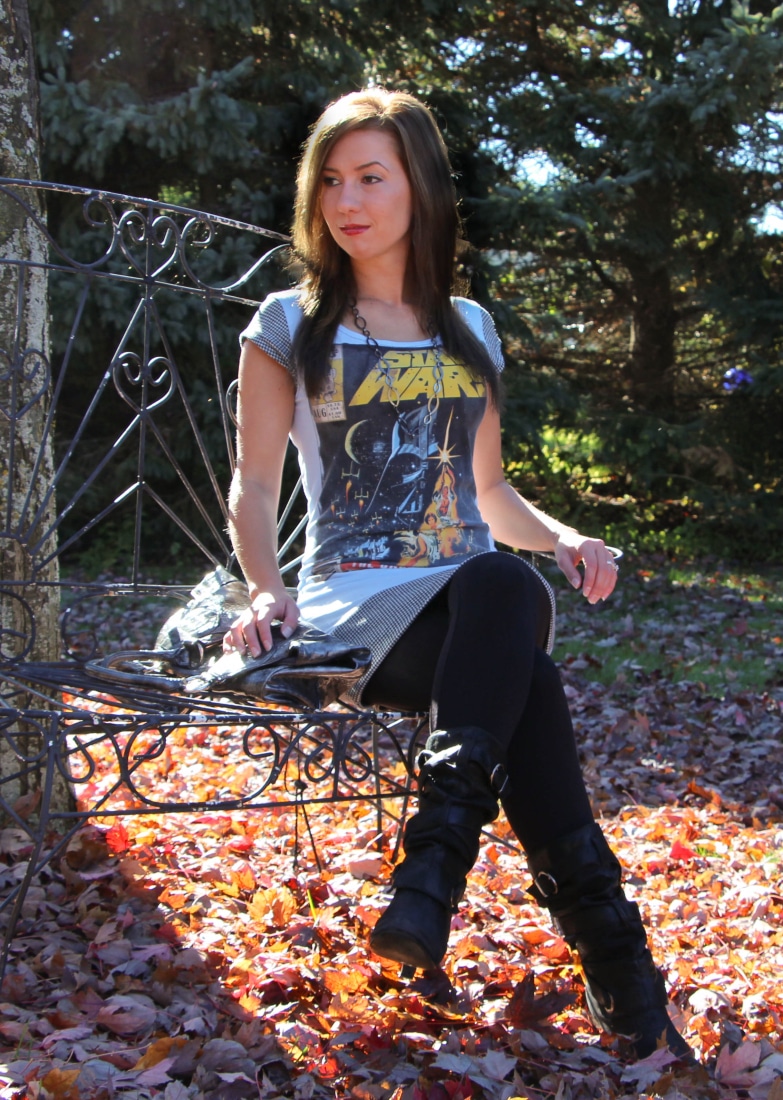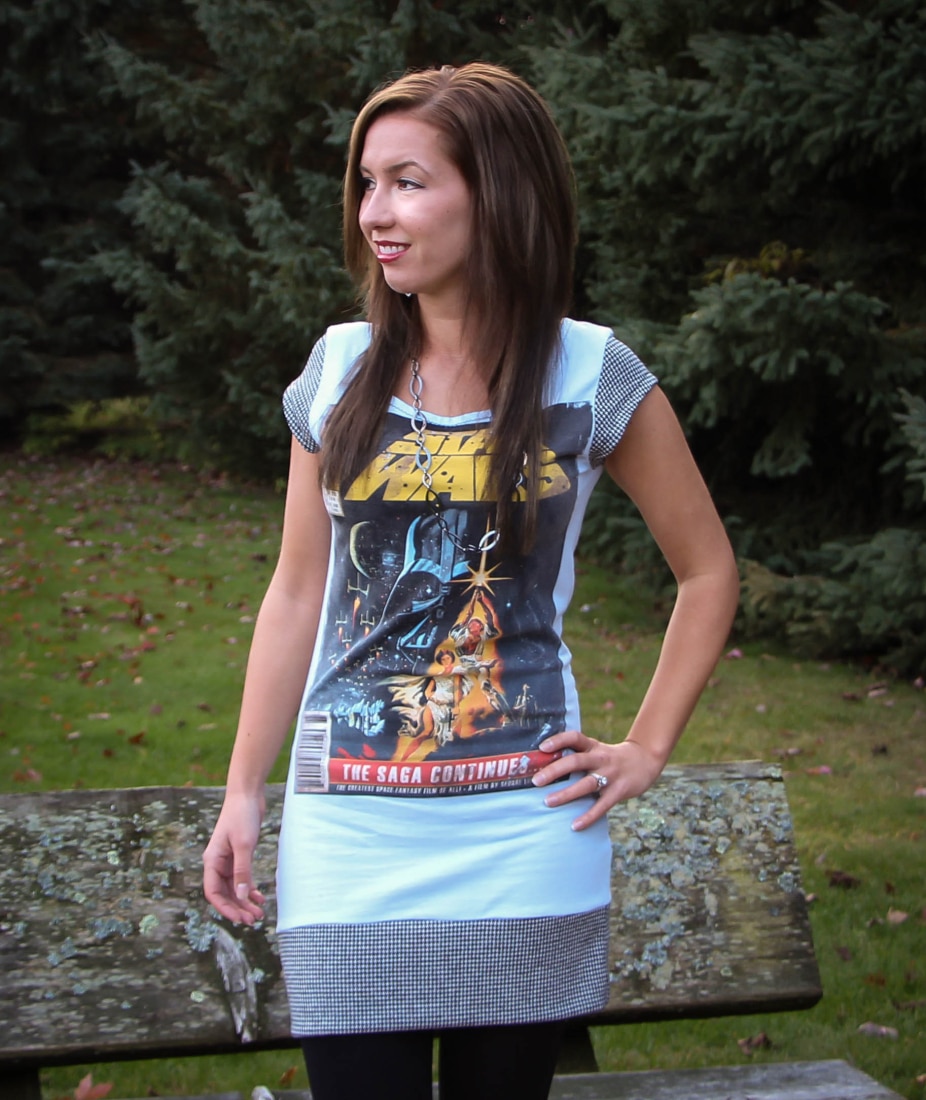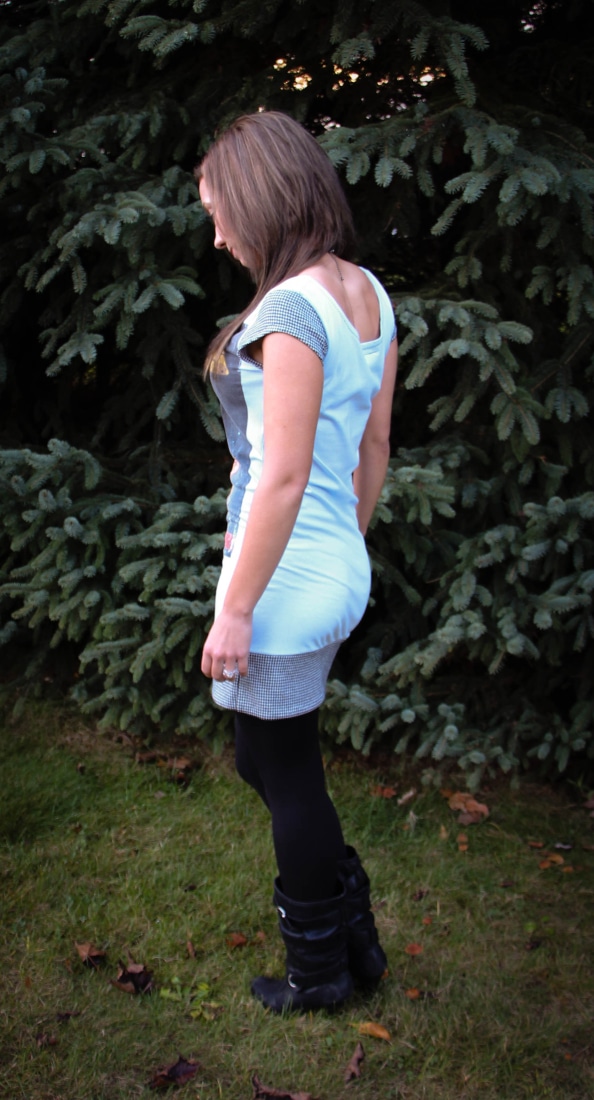 Shop the look:

I love Star Wars. Let's be clear, though. When I say I love Star Wars, I'm referring to the originals… not those darn prequels with Jar Jar Binks in them.
I also would like the world to be aware of my love of the original trilogy. What better way to showcase this, than with a one-of-a-kind Star Wars dress? I bought this dress off Etsy from a lady who makes them out of old Star Wars t-shirts. The fact that it is made out of an old t-shirt means it is incredibly soft and comfortable (it feels like I'm wearing my PJs). She did a fantastic job sewing it, and no two dresses are the same. They are also made to order, so they will fit you perfectly.

The only downfall about this dress, is that I would never wear it without leggings. It's not see-through at all, it's just the way it fits me in the booty area doesn't leave much to the imagination (in my opinion). Leggings are a sure way to fix this little problem and keep me comfortable.
On a side note, I would also like to point out that this is the first post I've done with my fancy new Canon Rebel T5i (instead of my iPhone 4s, haha). It had just come in the mail when I was about to take pictures of this outfit. So, all of these photos were taken without reading the instructions and on auto mode. I cannot wait to play with it more and truly test all of its capabilities (my husband might even be more excited than me to use it, but he won't admit it!).
I also used Lightroom 5.6 to edit these pictures. Let's just say, I have a lot to learn there as well. One day in the near future dear readers, my photos will be professional(ish) looking! Until then, thanks for your patience while I learn the ropes.
Where to find it:
Dress: Etsy repurposefulPUNK
Leggings: Kohls
Boots: Journeys (But they are older than dirt. Here are some similar ones from DSW.)
Purse: Maurices
Necklace: Kohls