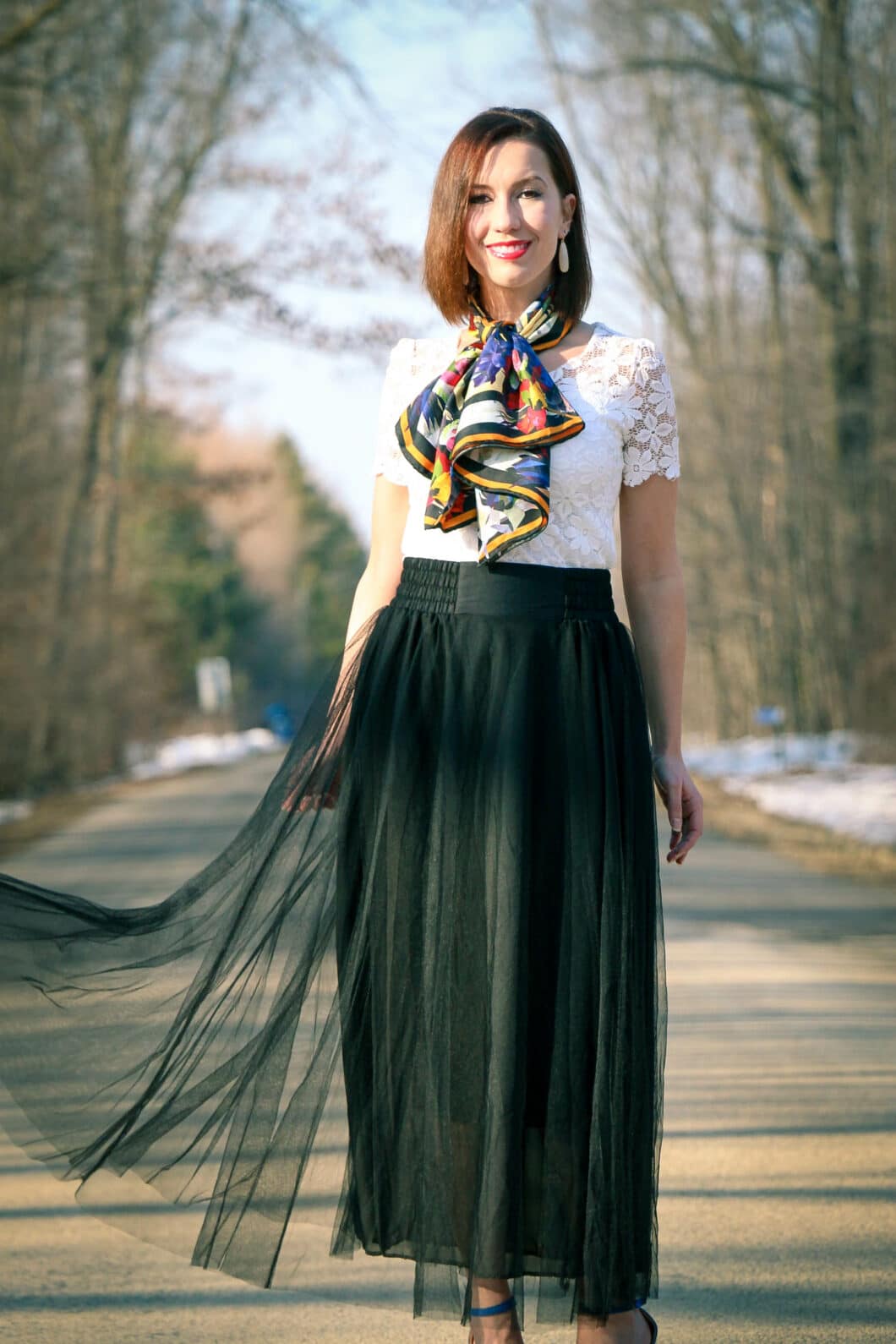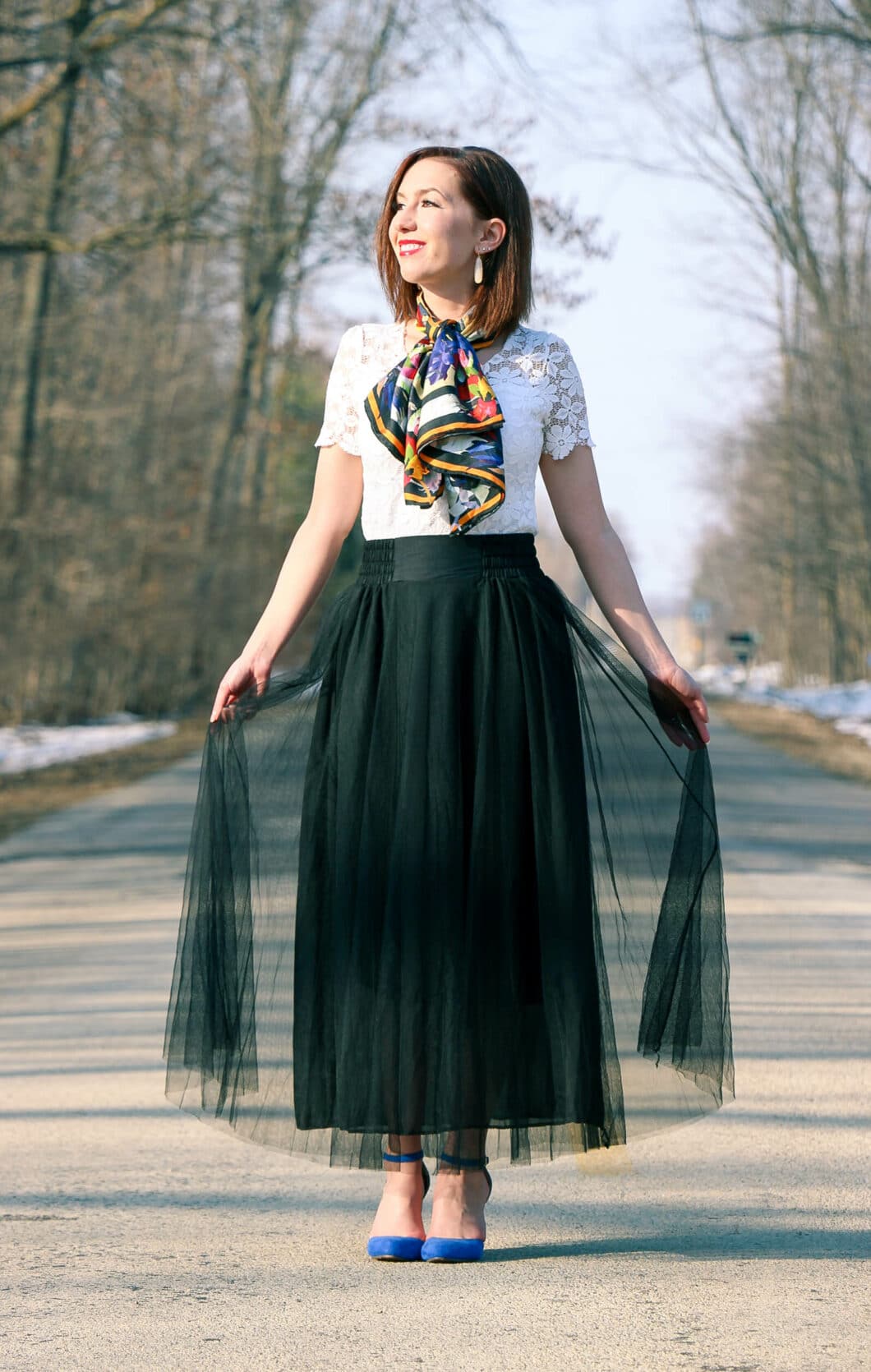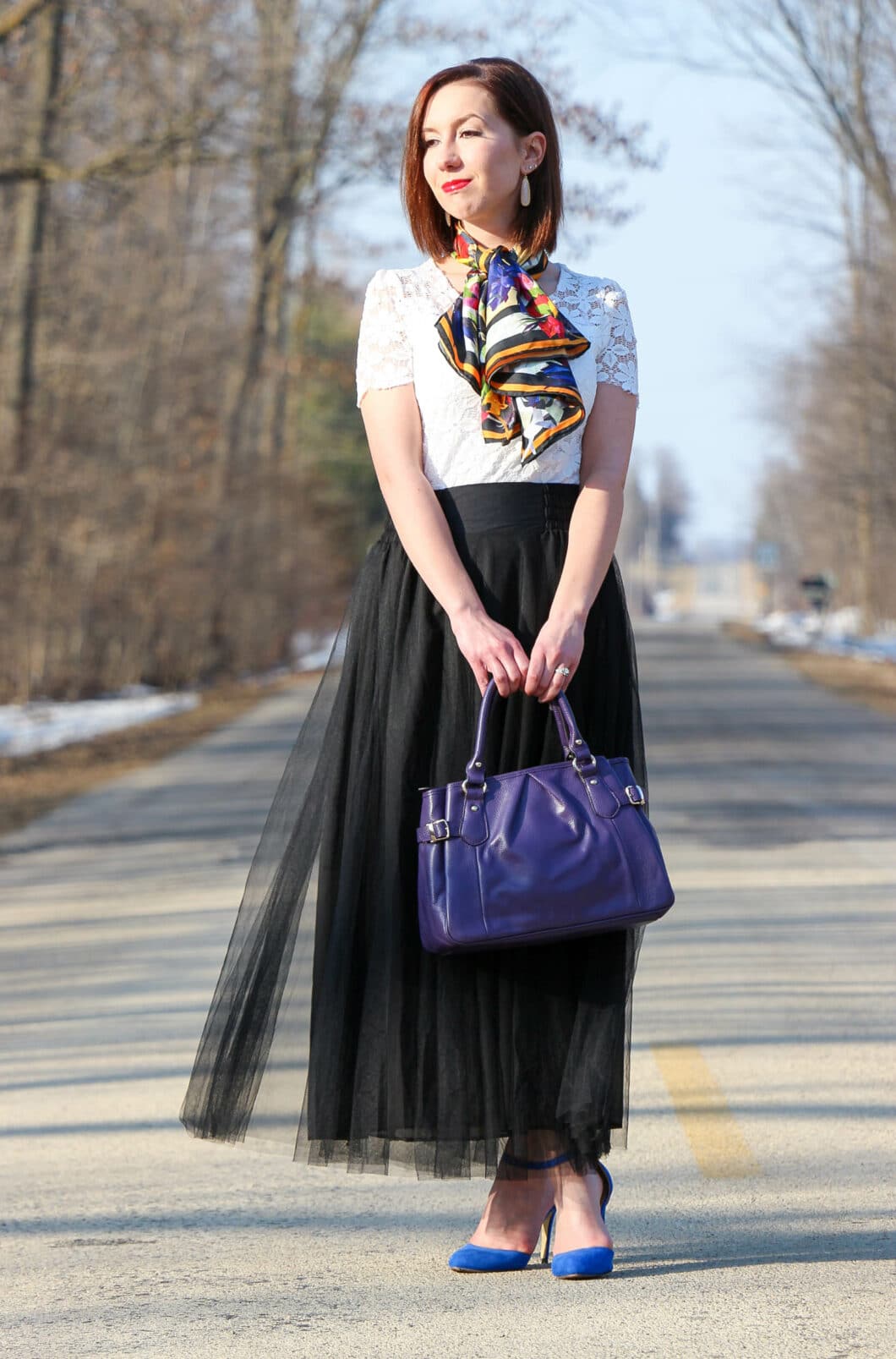 Maxi skirts and dresses always seemed to fall into the casual category for me. Don't get me wrong, I always thought they were cute, but the material and cuts were always more like wearing sweatpants in skirt form (which, again, I personally think is a great idea). However, I just recently discovered a whole world of maxi skirts and dresses that are filled with layers of chiffon and tulle…which would make them decidedly not casual attire. And thus, cementing a whole new obsession for me – give me all the twirly, swirly maxi skirts, please!
This skirt is another one of my finds from NewChic, and it is just under $12! You can't beat that price. I really love the way this skirt moves when I walk – it's so fun and fairytale-like. This skirt also came with more tulle fabric to tie into a bow belt around my waist…however, I completely forgot about it when I was getting dressed that day. I will show you how that looks next time I break this skirt out (and trust me, there'll be a next time). The only thing to be aware of with this skirt is it doesn't exactly look like the picture of it on the website. (Click here to see it.) I think this is another case of the model being about 4 feet tall, so the skirt looks super duper long on her. (And for reference, I'm about 5'5″.) I'm happy with the length of the skirt…it just doesn't really look like the photo on the site.
My top is also from NewChic for only $6! For $6 it is absolutely awesome quality. My mom is actually ordering this top in a few colors now that she saw how cute mine is, haha. My only complaint about this top (which you can't see in these photos) is that it's a bit short. If I were to wear it with a pair of pants, it would sit right above the button on a pair of normal rise pants. Which, really there's nothing wrong with that…It's just my personal preference to like my tops so long they almost cover my backside!
And holy moly, I'm wearing a short-sleeved shirt in these photos and not freezing my butt off! It has been absolutely BEAUTIFUL this past week. I'm finally starting to dig out some spring outfits, and slowly putting away my tights and boots. It's really exciting, haha.
Is anyone else finally getting some spring-like weather too? And does anyone else share my newfound obsession with maxi skirts and dresses? Let me know in the comments!
Where to find it:
Tulle skirt: c/o* NewChic
Top: c/o* NewChic
Purse: #ifchic24 event (Similar here)
Scarf: c/o* Demon TZ
Pumps: Amazon
Earrings: Target
*c/o = courtesy of, meaning the company gave me the product to be used on my blog, and I did not pay for it. All opinions are my own, and I am not being compensated for a positive review.