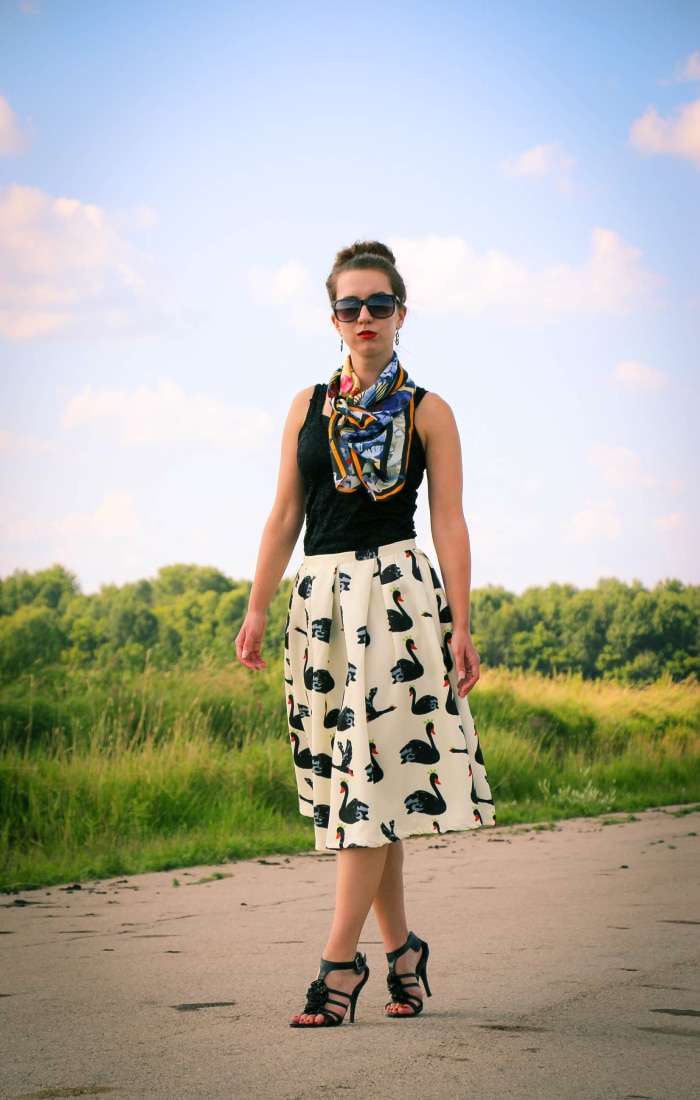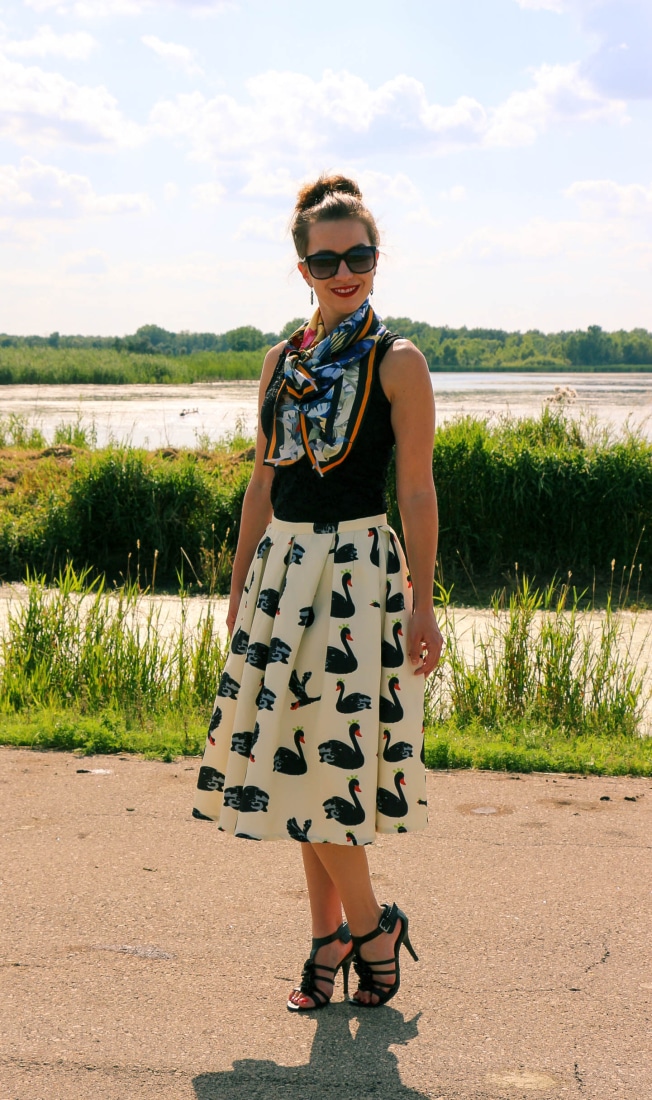 There are some outfits that are worth waiting for – and I waited months before I finally broke out this one.
I fell in love with this black swan skirt from Shein and have been waiting until the stars aligned before I wore it out. That happened when I received this gorgeous, silk scarf from Demon TZ. The two pieces matched perfectly, and it was just what I was looking for to complete this outfit.
This is actually my first time owning a silk scarf. I had a couple impostor silk scarves I picked up from a shop in Rome, but it wasn't until I had this one from Demon TZ in my hands that I realized what I had been missing out on! It feels wonderful, and it looks so much more classy. All of my family loved it and wanted to touch it when we went out for dinner that night. Haha.
That's also why I've been a little MIA on social media and haven't been as responsive to blog posts – I've been home with my family for the past few days. We all actually went camping together and had an absolute blast. Plus, I finally got to see my parents' new puppy. I'll be posting photos of his adorableness in my next post!
I'm curious, do you have an outfit you waited forever before you finally wore it? And what are your thoughts on silk scarves? Let me know in the comments!
Where to find it:
Scarf: c/o Demon TZ
Skirt: Shein
Heels: Macys (similar)
Knit top: ModCloth (similar)
Sunglasses: Old
Have you entered my Blog Anniversary GIVEAWAY yet? I'm giving away a $50 ModCloth gift card + 2 hours of personal styling services! Click here to enter.