Blog Anniversary Giveaway!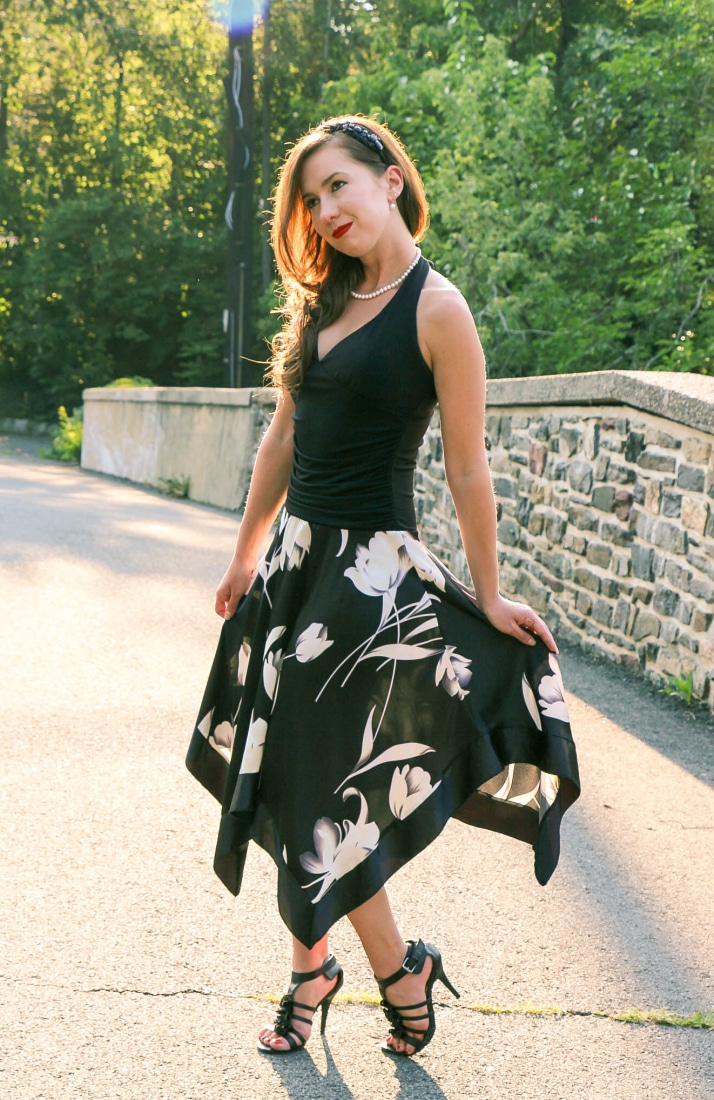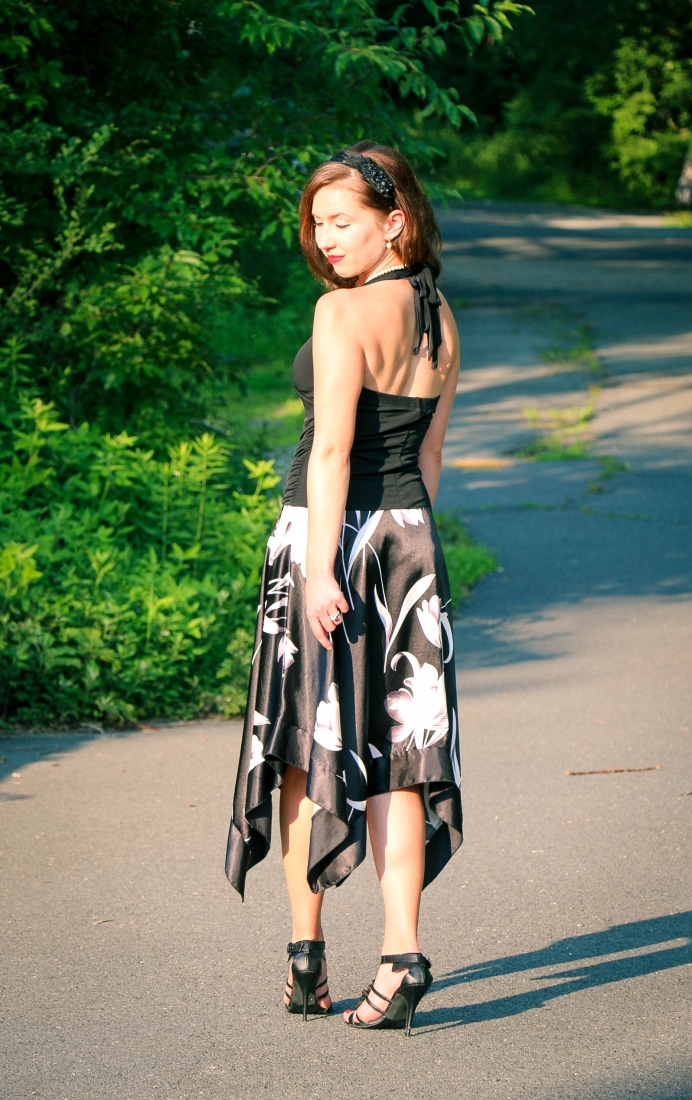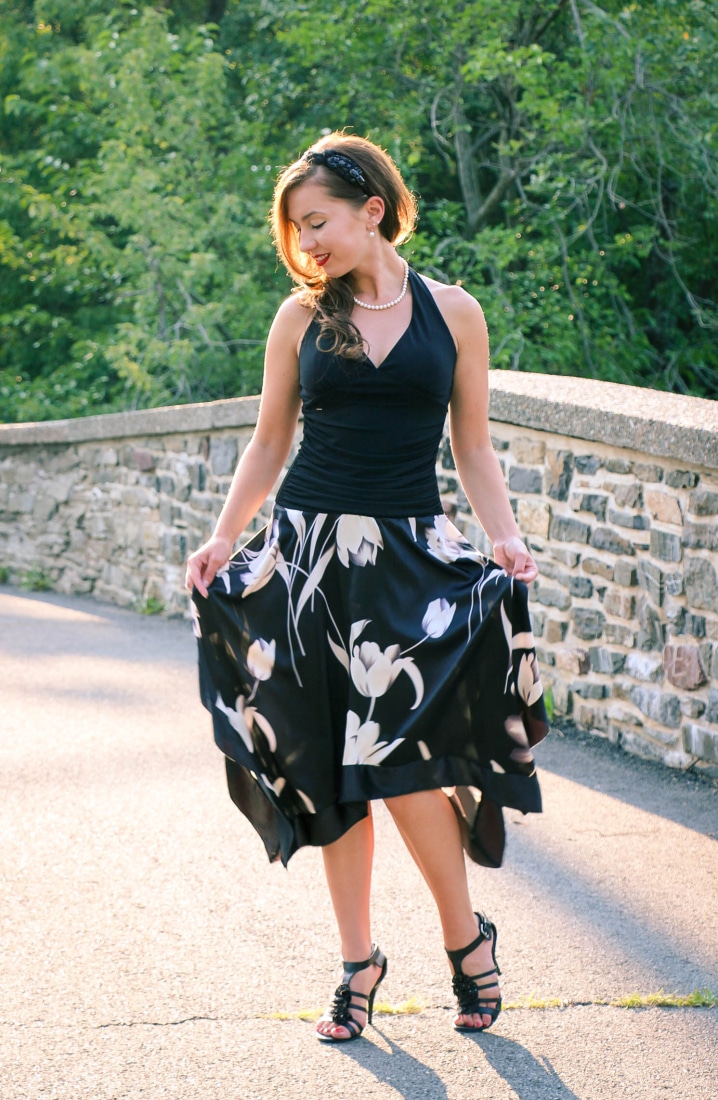 Now, before I talk about why this outfit is particularly special to me and where you can find it… I have some exciting news to share about Have Clothes, Will Travel! I am coming up on my one year blogging anniversary! I can't believe how far this site has come in just one year. And to say thank you to everyone who has followed along as I figured out my way in this crazy blogging world, and to maybe gain a few more followers going into this next year, I'm going to be holding a giveaway leading up to my one year anniversary!
The giveaway is a $50 ModCloth gift card and 2 hours of personal styling services with yours truly! ModCloth seemed like an appropriate gift card to giveaway, because if it wasn't for this awesome company I may have never even started blogging. And to be sure you put together the perfect outfit with your 50 dollars..I'm here to help with my SIDE by STYLE personal styling services!
My one year blogging anniversary is August 15th. I will announce the winner on that date, along with a special post to celebrate this big occasion! You have until August 14th at 12 a.m. Eastern Time to enter and can enter up to six times, just follow the instructions on the giveaway button below (the winner will be chosen randomly through Rafflecopter). If you are already following me on any of the social media prompts – don't worry! You can still be entered to win! Just enter your email, Instagram, Twitter, Pinterest handle, etc. so I can confirm you've been following me on those social media platforms all along. EVERYONE has up to six chances to win if they choose. Also, the "Leave a blog post comment" section is referring to the comments on that very bottom of this page (not Facebook). Have questions? Click here to ask away.
Now, what are you waiting for? Enter below! 🙂 (And then scroll down to see the actual outfit post!)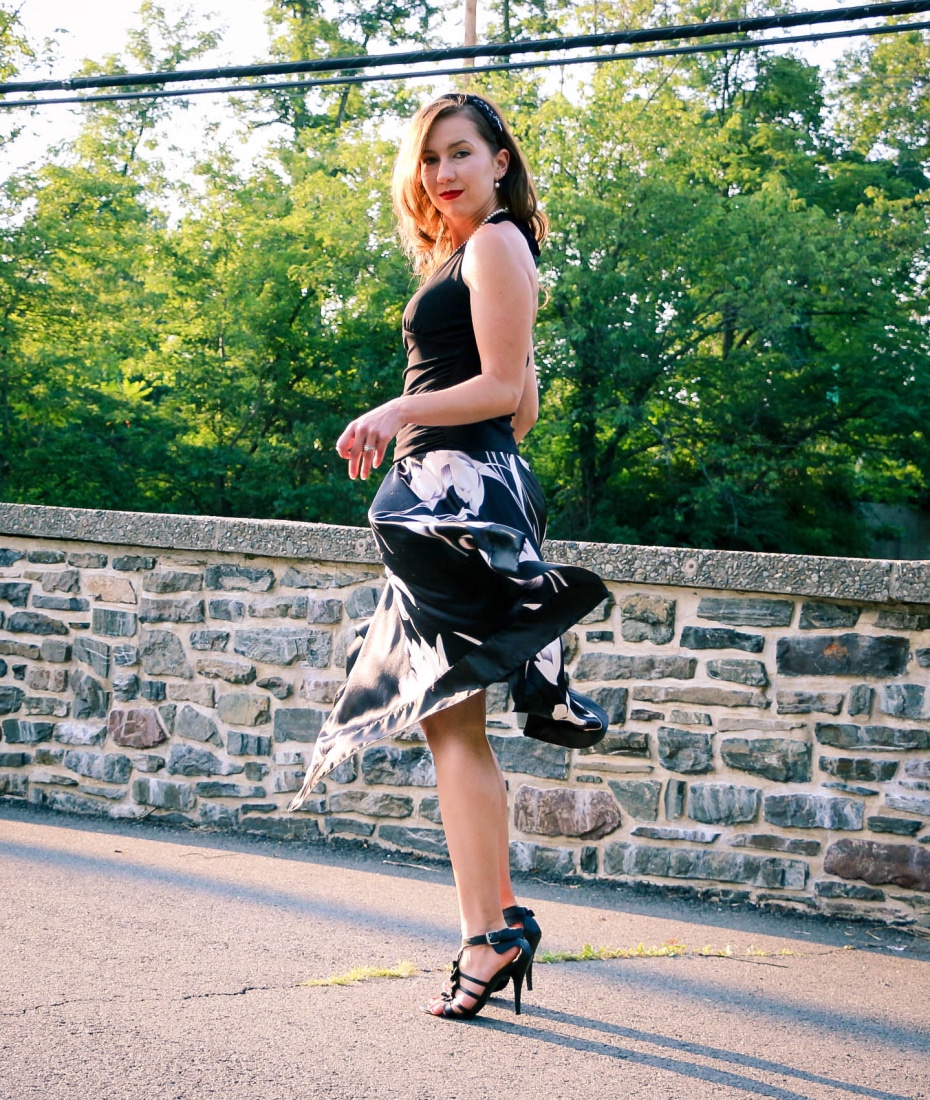 Now, if you've stuck around to learn a little about the outfit I wore for this post…I'm more than happy to oblige! This is actually a dress I wore for my high school graduation dinner. Haha. So, it's a bit on the old side. (Fret not, though, I've found some VERY similar items I've linked to below.)
My high school graduation dinner was held at a local banquet hall where our class watched a fun slide show put together of all the students throughout the years, and we were given awards such as "best smile," "best laugh," "best dressed," etc. (I won "best dressed" for the record. Haha. I guess that was a good sign, right?)
I'm not entirely sure if I even had an idea of what a blog was back then, let alone that I would one day start one of my own. I didn't have a very clear idea of what I wanted to be when I "grew up." I just knew I really enjoyed writing, and I wanted to see the world. The road to where I am now has certainly been a bumpy one, but I wouldn't trade it for anything. I am truly lucky to have so many awesome people in my life who have supported me along the way.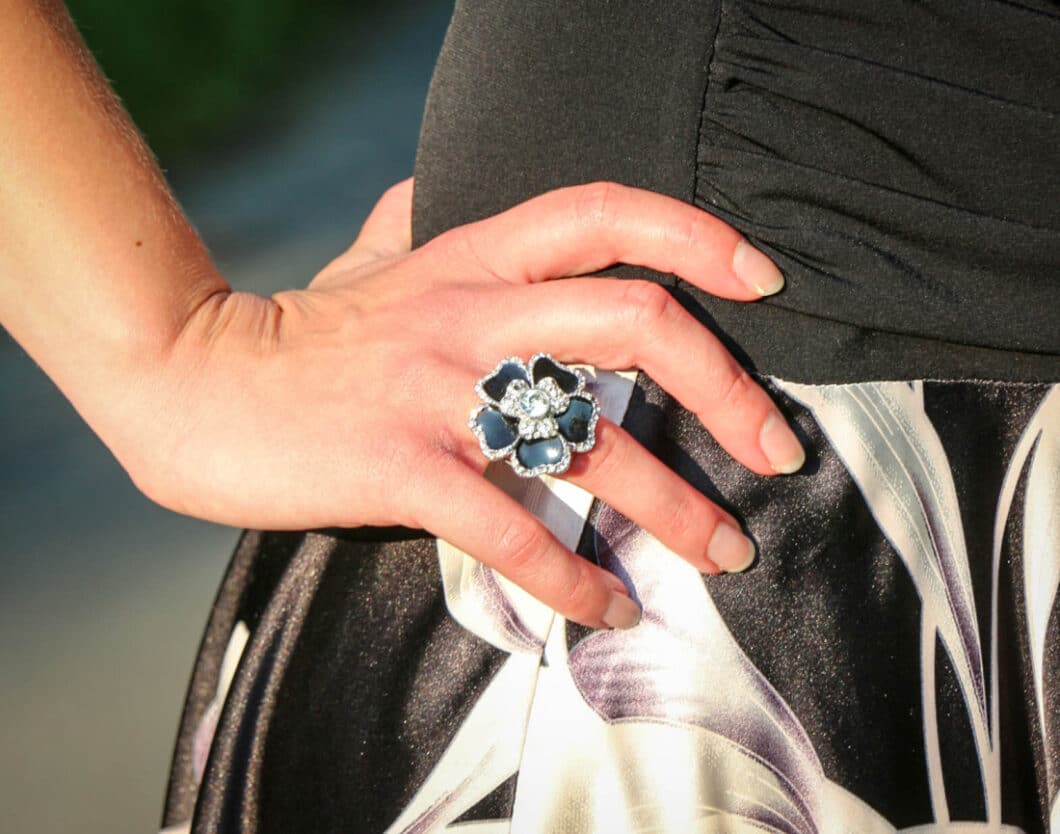 The ring in this post actually has a rather special story, too. My (now) husband and I had been talking one day about my taste in jewelry – wedding rings specifically. I told him traditional jewelry just wasn't me. I've always dreamed of having something unique, like this great big flower ring. A pretty tall order, right? Well, if you have been following along you know my husband came though with flying colors…especially given the circumstances leading up to our wedding.
If you would like to read more about that story and see my ring, click here. If you're new to this blog, that post will better explain how my weird life works and what it took to get to where I currently am. I will also be doing a more personal post for my one year blogging anniversary, as a follow up to that post. Be sure to check back to read it, and to see who wins the giveaway! May the odds be ever in your favor!
Where to find it:
Dress: Charlotte Russe (no longer available)
Recreate the look:
Black halter top from Shein
*Floral skirt: similar looks from Shein here & here. And similar fit from ModCloth
Heels: Macy's (similar here)
Headband: Forever 21 (similar here)
Flower ring: Lia Sohpia (similar options on Etsy: here, here & here)