Picking Wildflowers Dress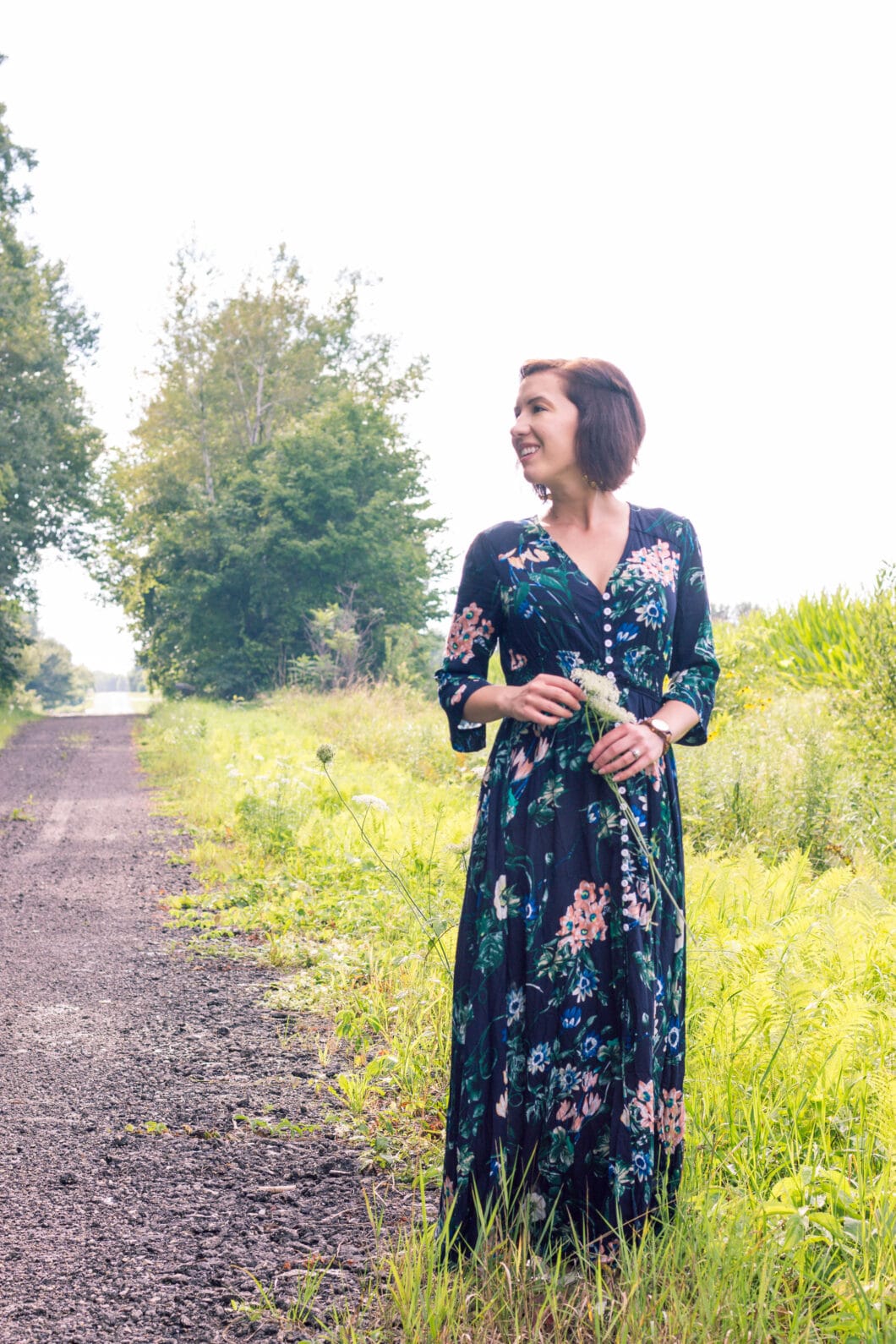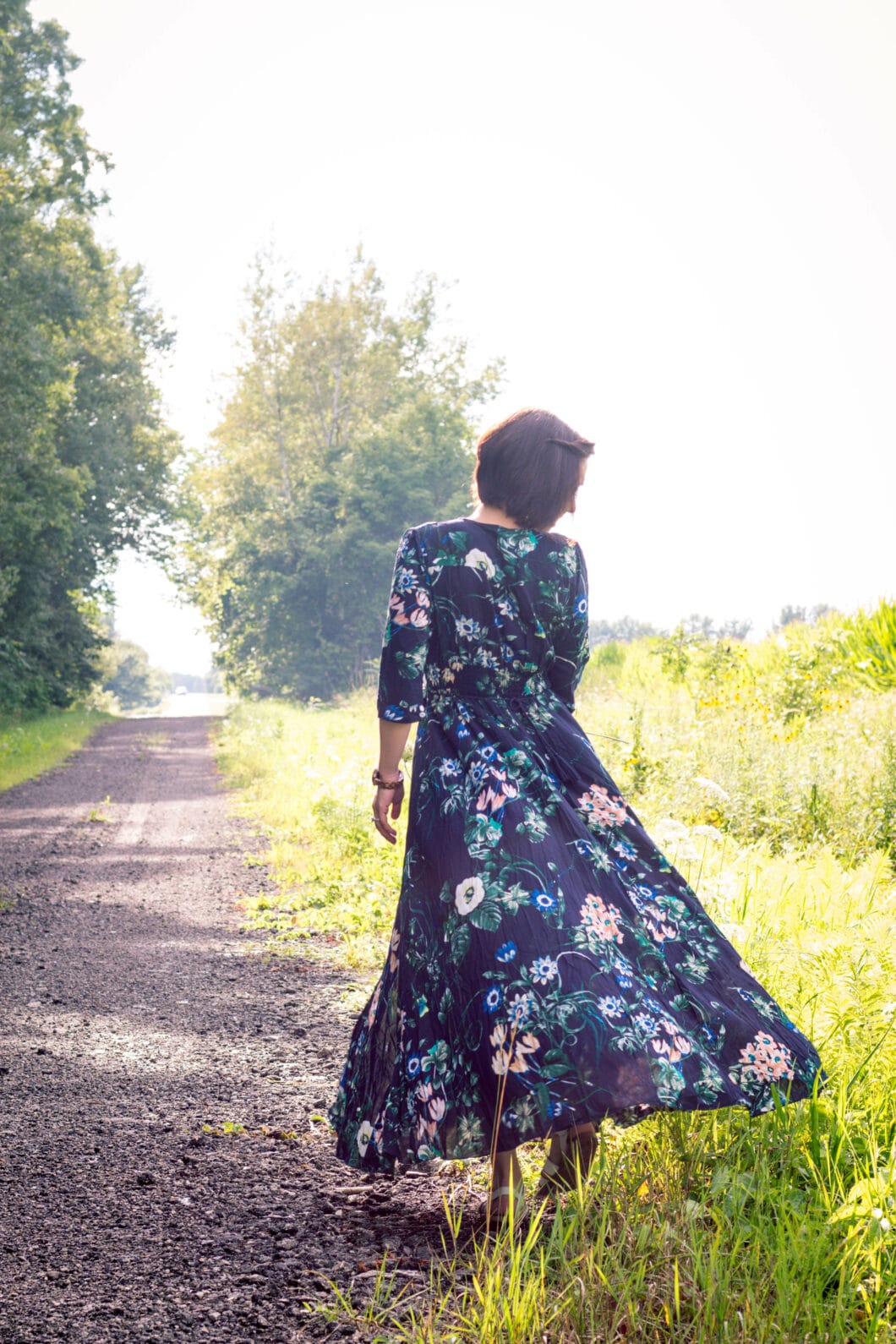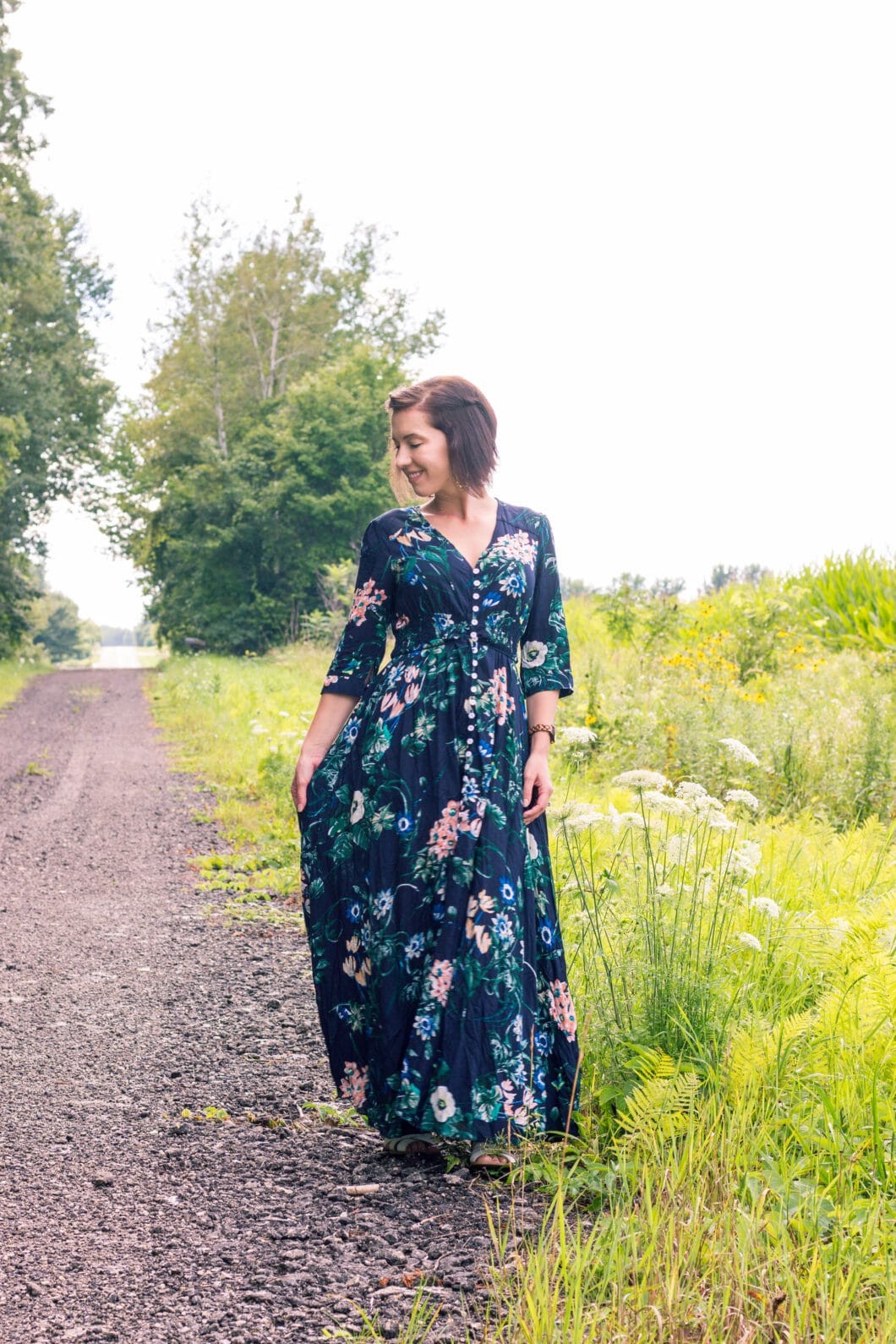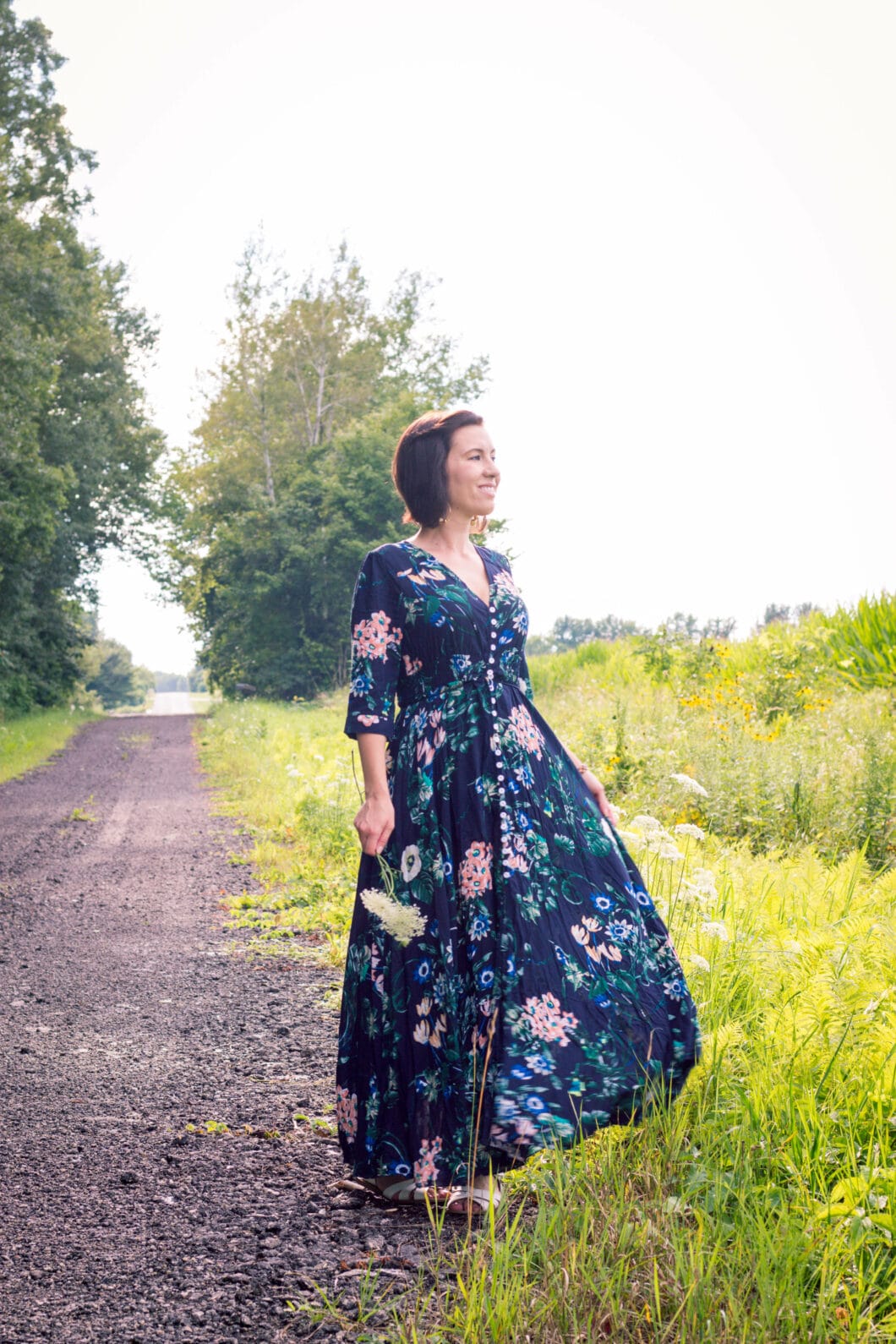 Click to shop:

My trip back to my home state of Wisconsin was just what I needed. The balmy summer days and time with family and friends does the soul good….as does a little wildflower picking. Actually, technically, I believe these are weeds, haha. But nonetheless, I've always thought "Queen Anne's lace" was pretty, and beauty is in the eye of the beholder. Right?
And for such occasions, one needs the perfect dress! My little venture into bodycon dresses was fun and all, but boy oh boy does it feel good to be wearing a dress that really suits my personal taste, and is comfortable in hot, muggy weather. I don't even know where to begin with telling you guys how much I love this dress. It just felt amazing to put it on and twirl around in it. And I'm a sucker for a beautiful floral dress. (Oh, and it's only $30!)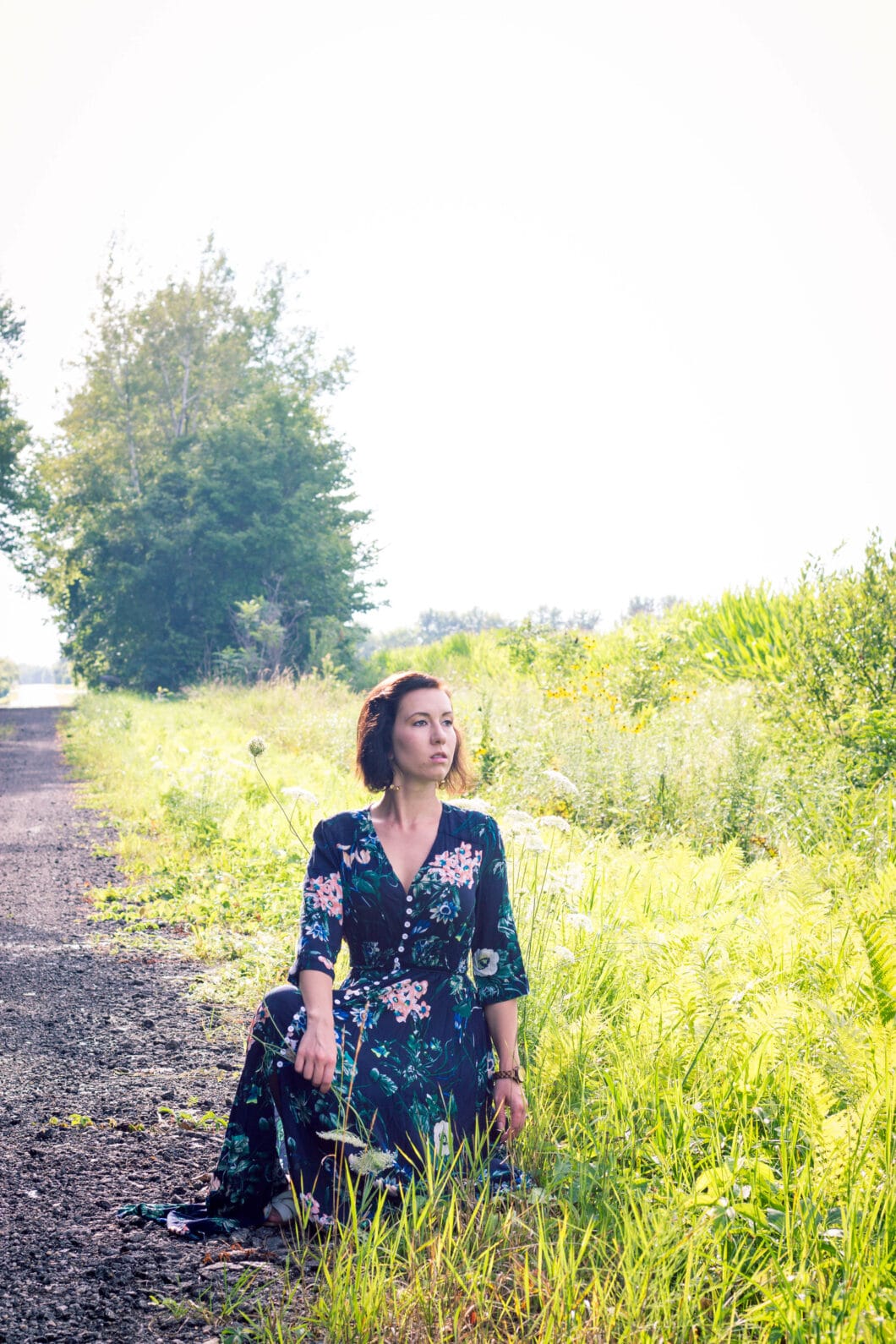 I can't wait to style this dress for cool weather too. I have lots of ideas for this! So, stay tuned, once I get back to Argentina (later today, actually) I'll probably be breaking this dress out again for some cooler weather photos!
The only negative I have to say about this dress, though, is I really wish it would have come buttoned. Haha. It seriously took me a half hour to button all those buttons up! Haha. But it was worth it! (And now I'll never have to do it again!)
Oh, and I actually ended up cutting this photo shoot short because I could see the UPS truck coming around the corner! And I knew he was carrying my new full frame camera. I chased him in my car and got home just in time to sign for the package, haha. So, my next post will be with photos off my new camera!! I'm so excited!
Has anyone else ever chased the UPS truck down? Haha. And do you have any dresses in your closet that would be perfect for wildflower picking? Let me know in the comments!
Where to find it:
Dress: c/o* Shein
Sandals: Salt Water Sandals
Watch: c/o* JORD
Wahoo! My post "New Glasses + Sushi Date Night Outfit" was selected by the Independent Fashion Bloggers for this week's Links à la Mode! Check out all the other awesome posts also selected, below.
Links à la Mode, August 10th
Disclosure: some of the links in this post are affiliate links. Meaning, if you click a link and make a purchase, Have Clothes, Will Travel gets a very small commission. Thank you for supporting the brands that make this blog possible!

*c/o = courtesy of, meaning the company gave me the product to be used on my blog, and I did not pay for it. All opinions are my own, and I am not being compensated for a positive review.