New Glasses + Sushi Date Night Outfit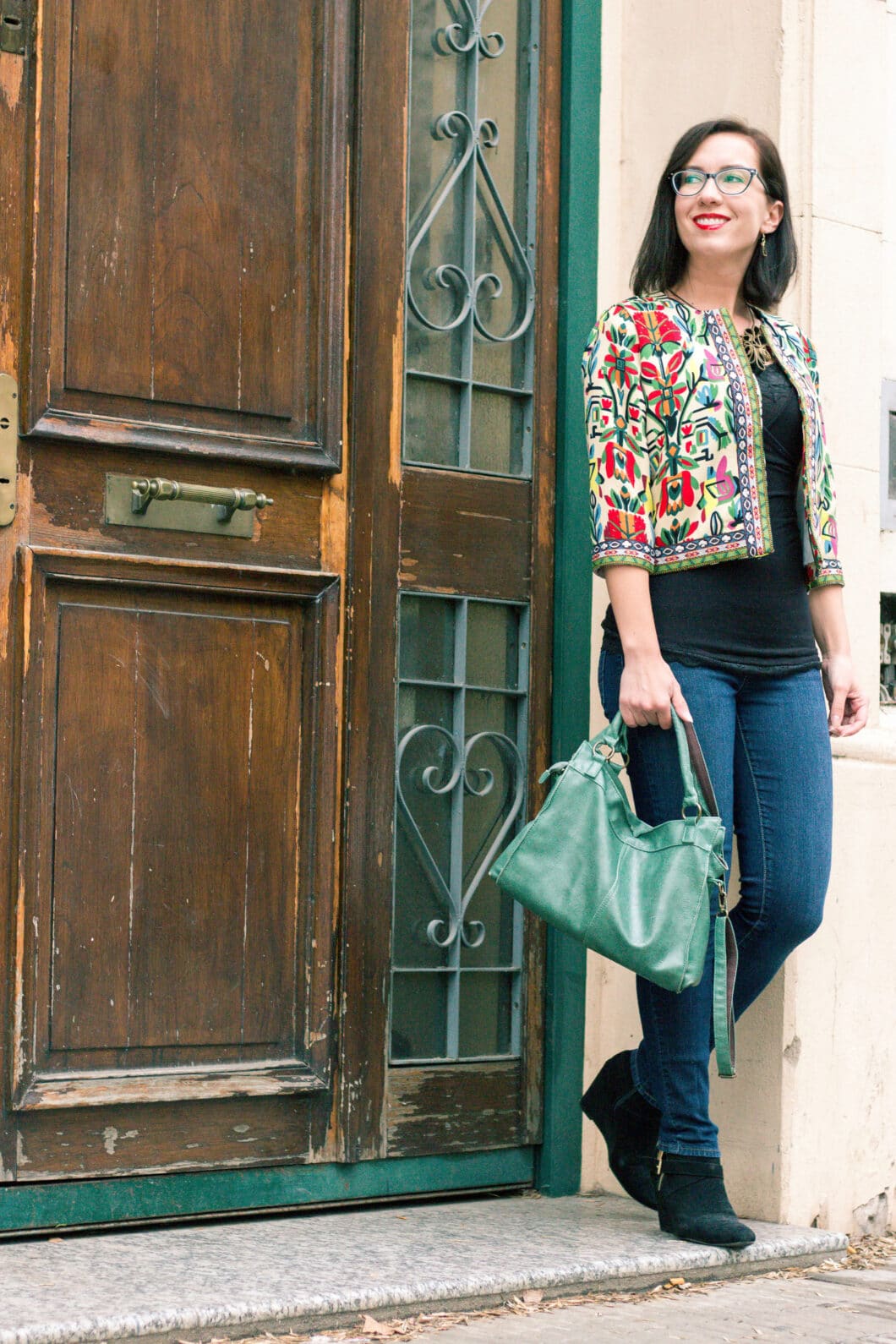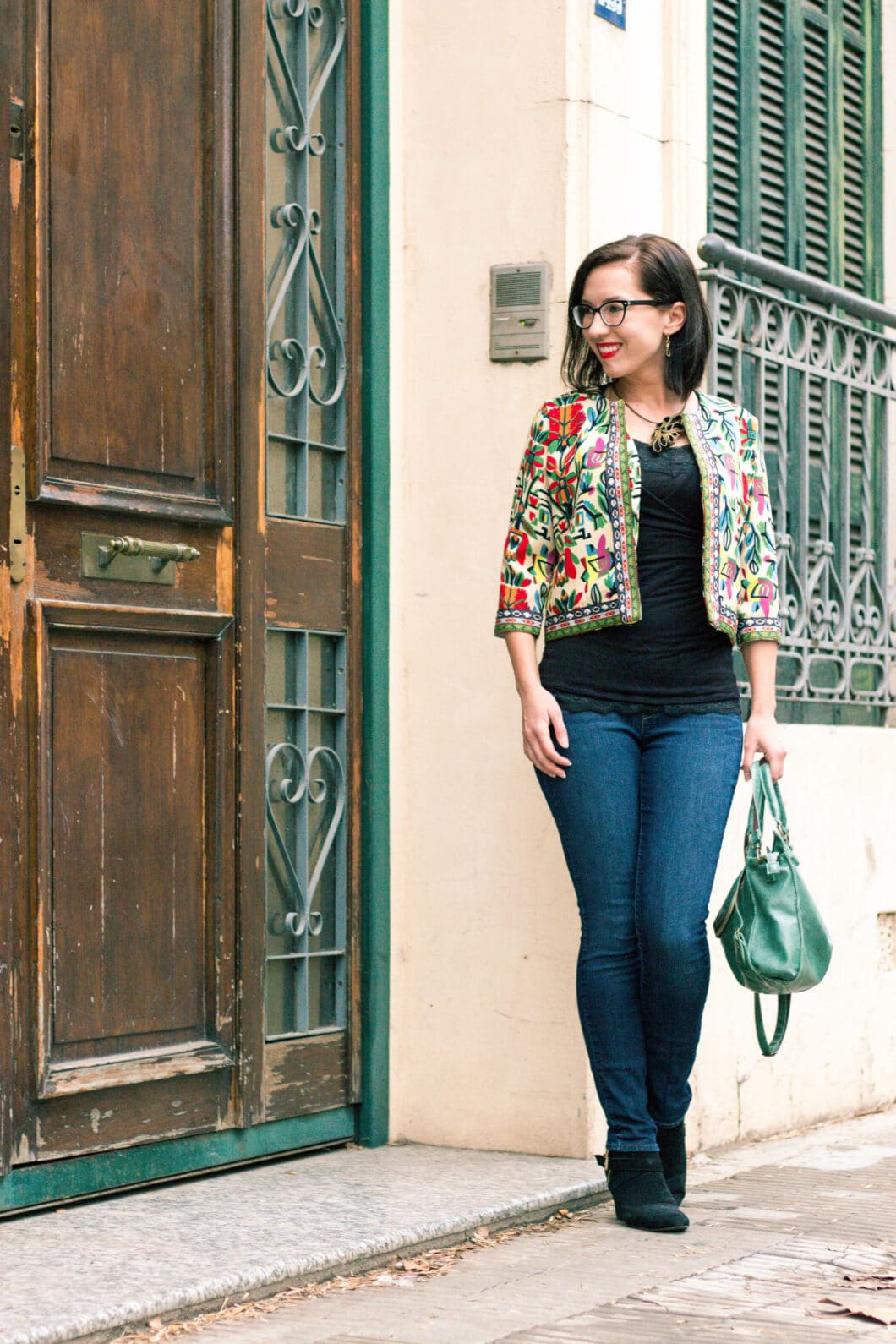 Click to shop:

If you've been following along on my social media (Twitter, Facebook, Instagram, etc.) you may have noticed I was really excited to order another pair of glasses! I had featured a pair from GlassesShop.com in this post here. And while I still love wearing them, they fit a little wonky now thanks to falling asleep with them on during a flight…and smashing my face into the window next to me. (Whoops!)
But I now have another pair of glasses that fit my noggin wonderfully! And it cost me less than $20 altogether! Can't complain about that. (You can use code GSHOT50 50% off your glasses, but sales glasses are not included.) My only complaint is I don't love the way they photographed for this post, haha. Ah, well, can't win them all.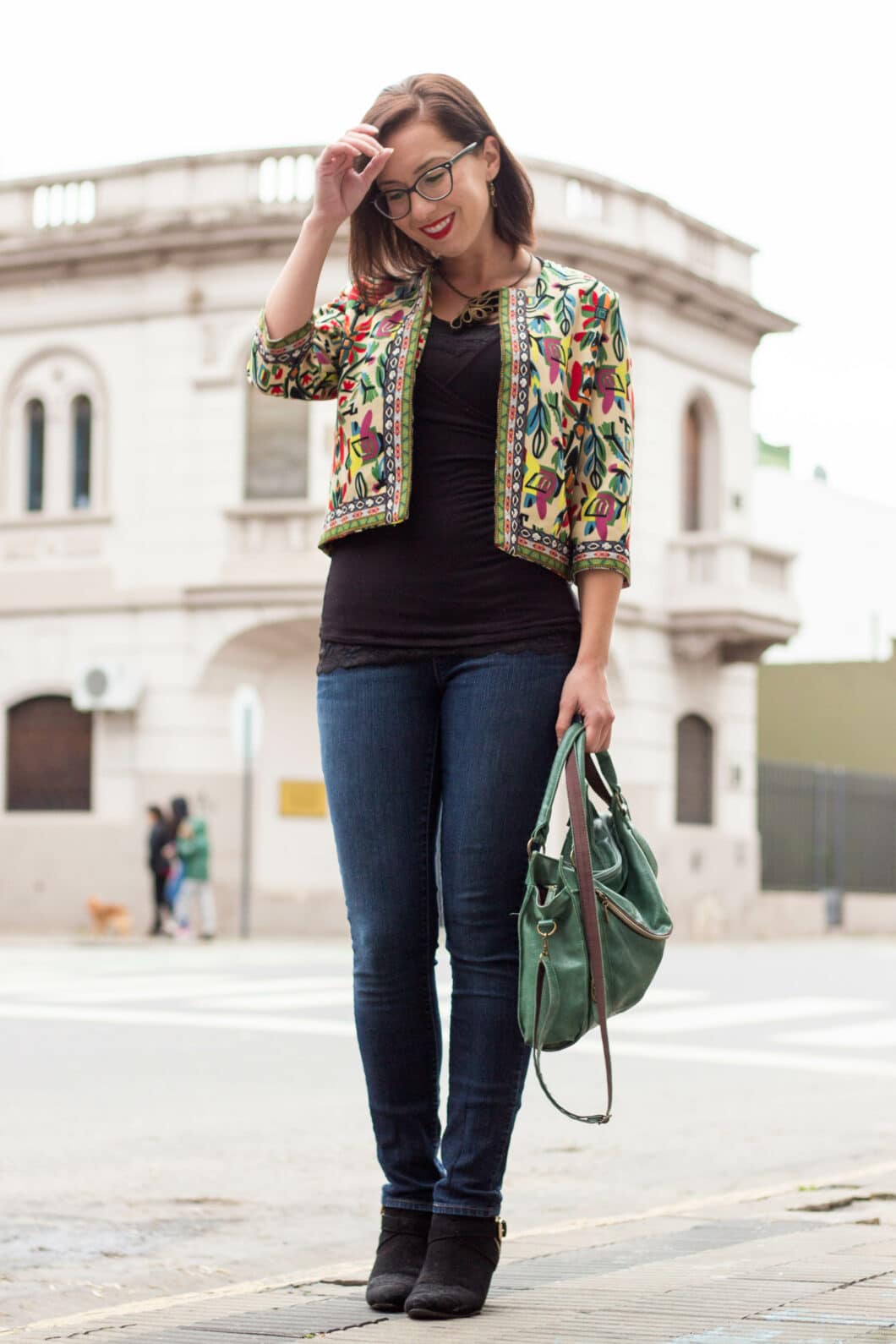 I had worn this outfit out with my husband for our first sushi experience in Rosario. It was perfect weather to wear my new cropped jacket from Shein (it's winter here). It's only $20! It's a unique piece, and I really like the pattern. I am not so sure about the quality for this one, though. Some of the stitching seems a bit questionable as to how well it will hold up. It looks great now, but I'm thinking if I'm not careful with washing, getting it snagged on stuff, etc. it may not hold up long. But I suppose for $20, I can't expect top notch quality. I'll just have to be careful!
And if you're curious how sushi is in Rosario, it's a very similar to how it is in Wisconsin…you know, cream cheese, sauces, etc. But hey, I'm not complaining! While I enjoyed amazing sushi living in Tokyo, I do still like my cream cheese rolls. Haha. And the restaurant we went to really put a lot of effort into presentation and the ambiance of the place. If you're ever in Rosario, "Ceviche" is a really cool dinner spot! (Sorry I'm terrible at taking food photos because I always eat without thinking to take a photo!)
Do you like sushi? And what are some of your favorite spots to get it? And does anyone else where glasses? Let me know in the comments!
Where to find it:
Glasses: GlassesShop.com
Cropped jacket: c/o* Shein
Zipper necklace: Gift from my husband (Similar here)
Booties: Old (Similar here)
Jeans: Old (Similar here)
Purse: Old (Similar here)
Top: Old (Similar here)
Lipstick: c/o* The Dusty Vixen in Blue Red
I'm very excited to have another post selected for Links à la Mode by Independent Fashion Bloggers! My "20 of the Quirkiest Handbags You Can Buy Online Right Now" was selected this week. You can see all the posts selected this week, below!
Links à la Mode, July 6th
Disclosure: some of the links in this post are affiliate links. Meaning, if you click a link and make a purchase, Have Clothes, Will Travel gets a very small commission. Thank you for supporting the brands that make this blog possible!

*c/o = courtesy of, meaning the company gave me the product to be used on my blog, and I did not pay for it. All opinions are my own, and I am not being compensated for a positive review.