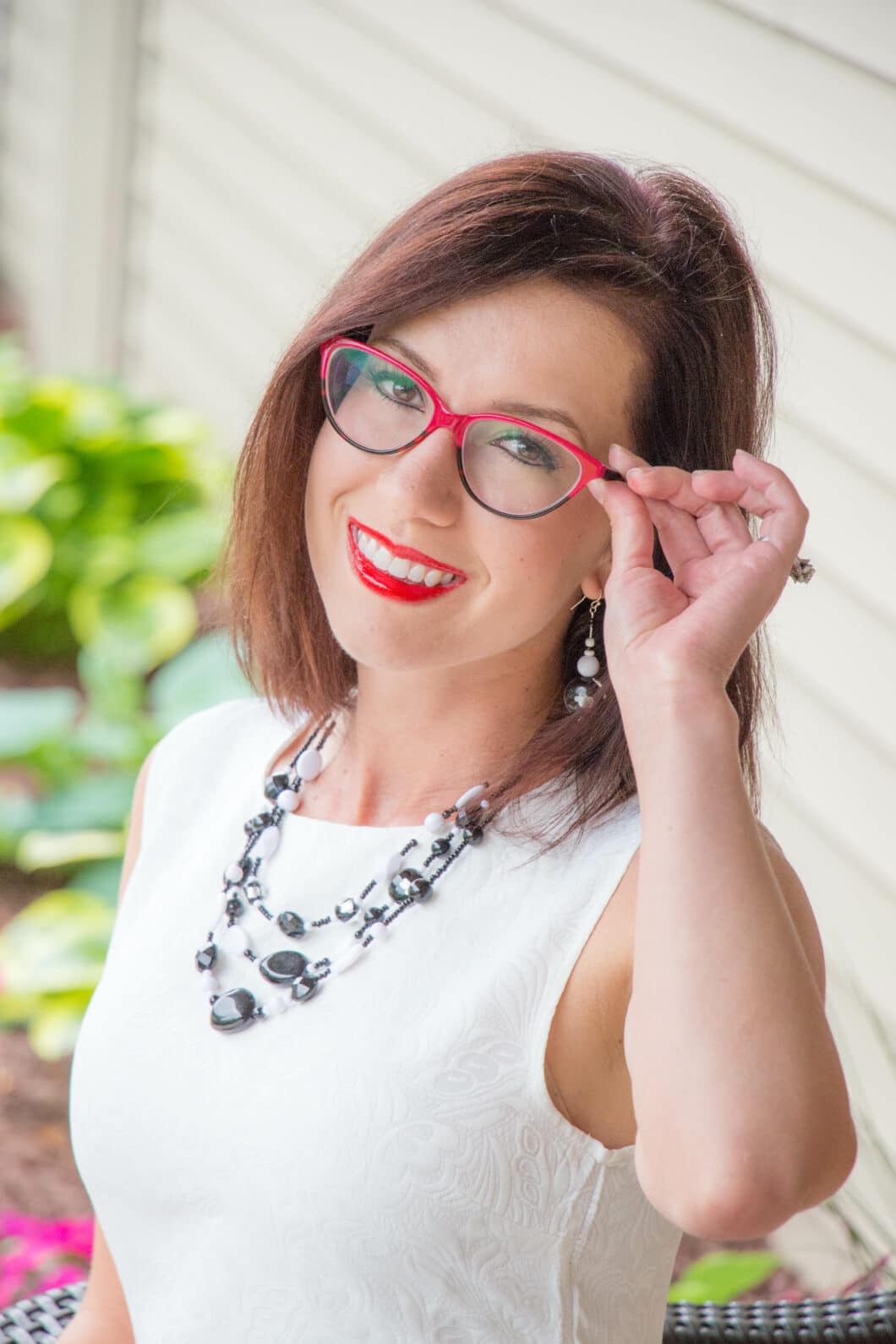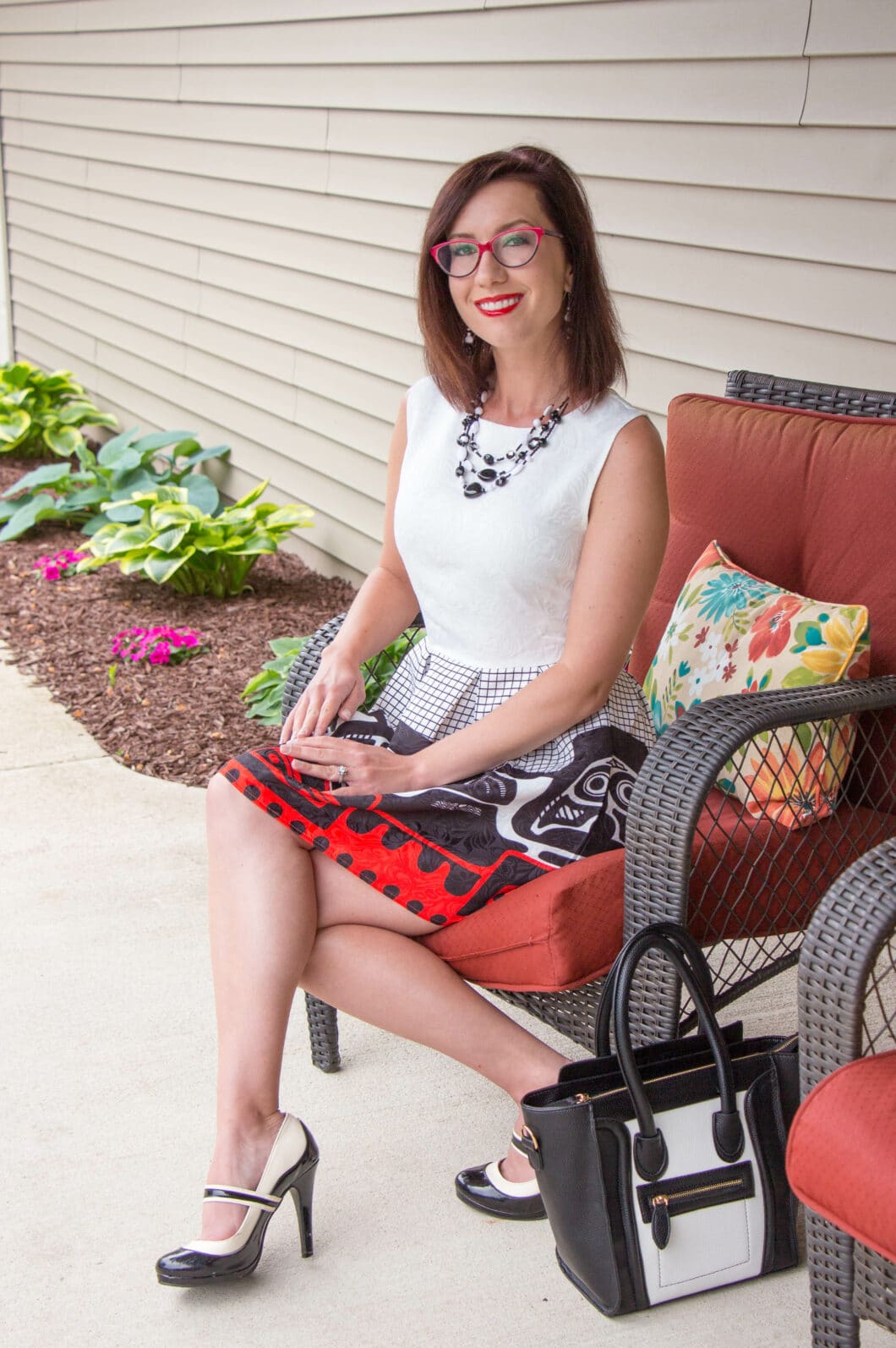 I'm wearing glasses for the first time in my outfit post history! Haha. And yes, they are prescription…I'm actually very nearsighted. I usually wear contacts and only wear glasses when I first wake up and just before I go to bed. This is mainly because the glasses that I had were from when I first found out I needed them way back in 7th grade! So, they are tiny frames and no longer the right prescription (my eyesight continues to get worse the older I get).
I've been meaning to update my frames/prescription for about 10 years now! And when GlassesShop.com contacted me about trying their glasses out…and I could order the eyeglasses online, I was sold! (I hate going to physical stores.) I also have to say I am loving that the larger frames are in…it's so much easier to see. With my old glasses (small frames) I felt as though if I wasn't looking forward, I wouldn't be able to see anything! It's a whole new world with these large frames! And I like the retro vibe they have to them as well.
And the glasses on GlassesShop.com are all relatively cheap glasses…my eyeglasses are only $25! Plus, GlassesShop.com is running a promotion right now, if you use code GSHOT50 you will receive 50% off your glasses (sales glasses are not included)! They also have prescription sunglasses, if you don't need regular eyeglasses at the moment.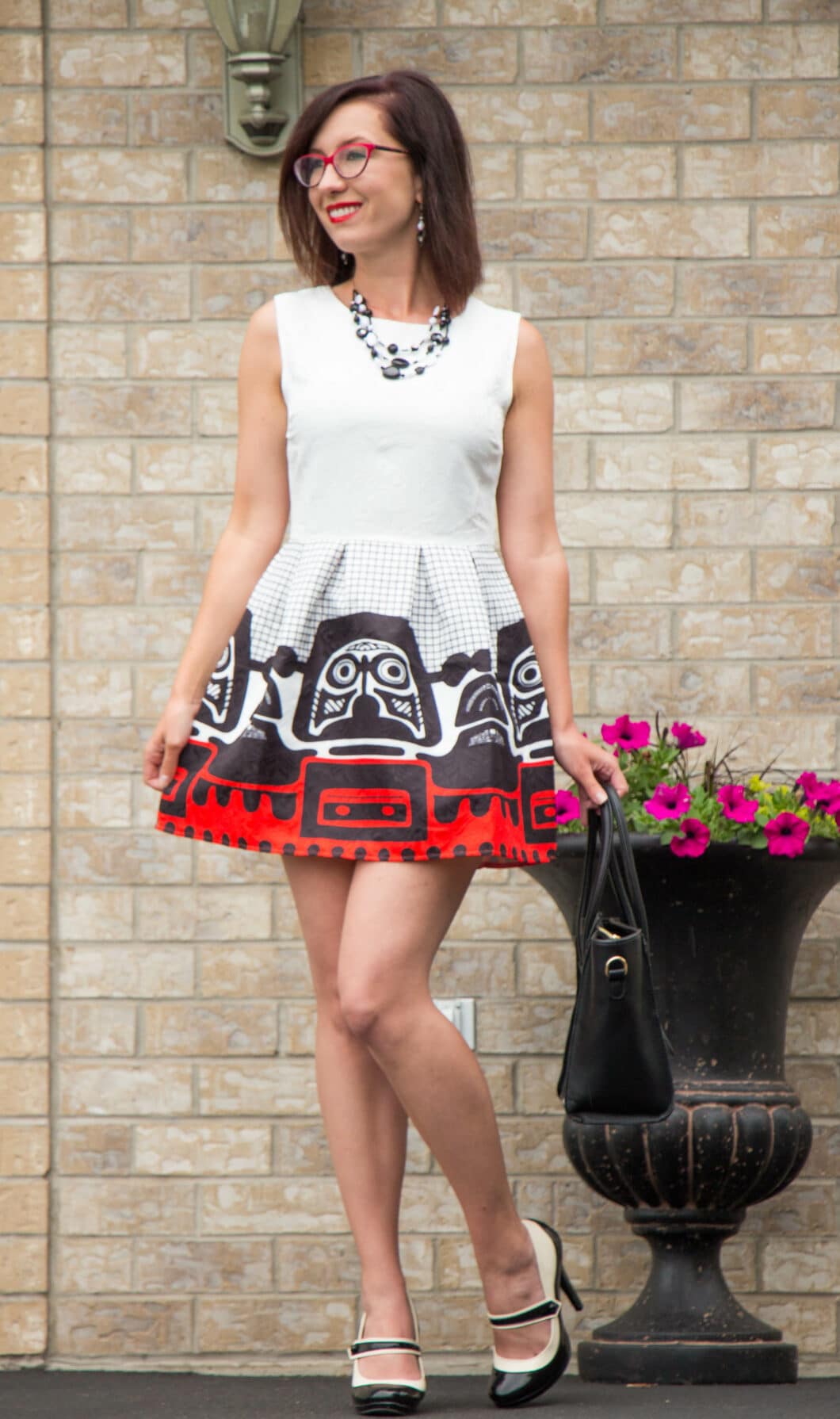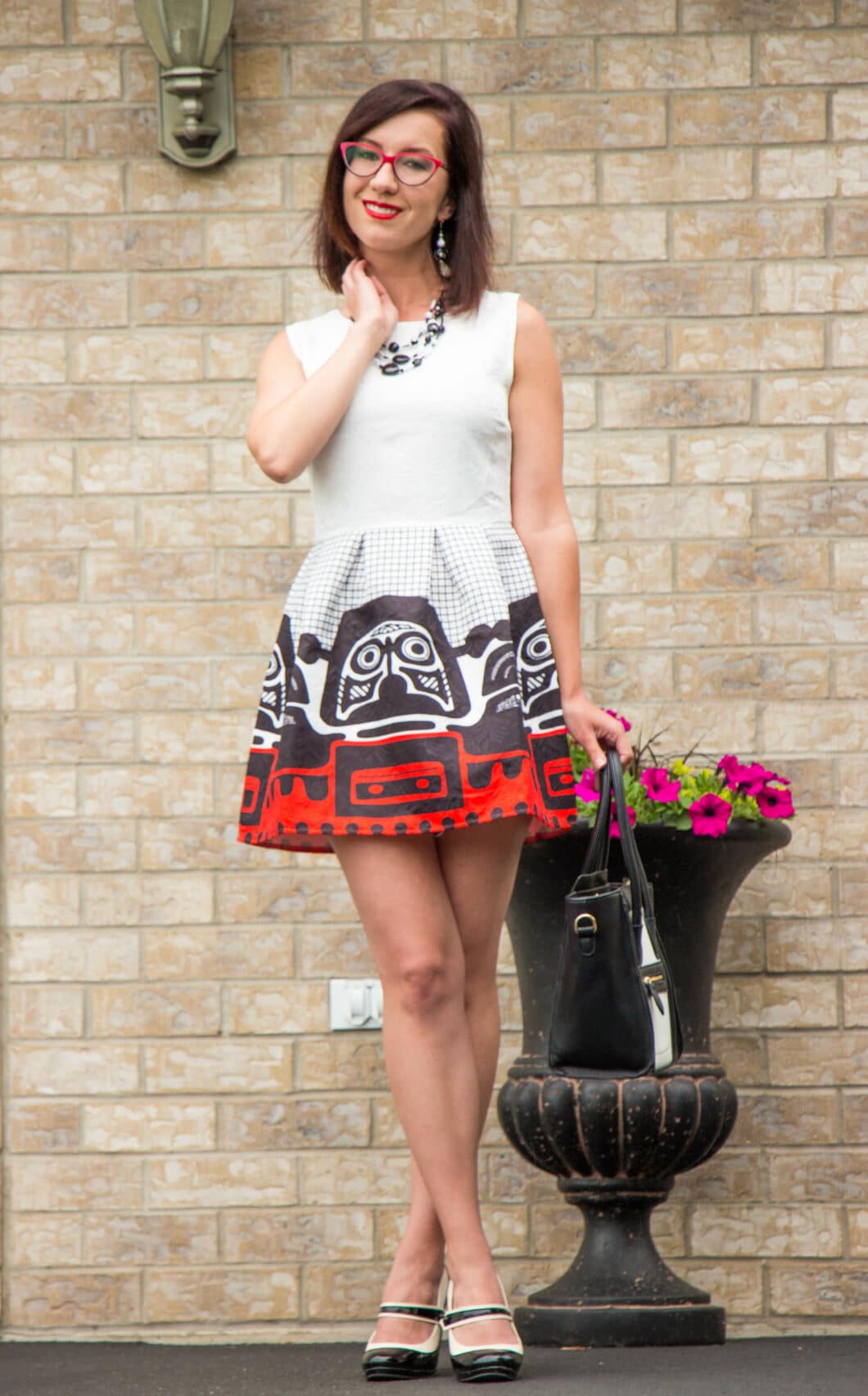 Before I wrap this up, I also want to quickly mention my dress! This is another Shein find that I love, and it's only $14! It is shorter than the norm for me. However, the pictures on their website did show that it was on the shorter side (as did the measurements)…I just really liked the print and decided to go out of my comfort zone a bit! This is a dress that if I drop something while wearing it, I'll kindly ask someone else to pick it up. Haha. Also, this dress runs small. I'm usually a medium, but the dress I'm wearing is a large. (Always be sure to check the size charts before ordering.) I do really love how well it matched my shiny new glasses too!
Does anyone else wear glasses out there? Let me know in the comments!
Where to find it:
Glasses: c/o* GlassesShop.com
Dress: c/o* Shein (Sold out. Similar here)
Heels: Old (Similar here)
Purse: c/o* Ami Clubwear (Currently out of stock.)
Necklace & Earrings: Gift from my Grandma 🙂
LipSense Lipstick: c/o* The Dusty Vixen in Blue Red

*c/o = courtesy of, meaning the company gave me the product to be used on my blog, and I did not pay for it. All opinions are my own, and I am not being compensated for a positive review.