Nicole of "Nikki's Fashion 411"
Meet Nicole! She's this month's Featured Fashionista and the style maven who created the lovely blog, "Nikki's Fashion 411!" I adore following Nicole's style choices because she is always putting together the most stunning outfits and introducing me to looks I would not have thought of.
I also love that Nicole isn't all about wearing the world's trendiest pieces, but instead puts her own spin on her outfits. I'm a big fan of her style motto too, but I'll let her tell you that in her Q&A, below! And be sure to click here to see her blog.

Q&A With Nicole of Nikki's Fashion 411
Tell me a little about yourself.
Nicole: I am a Board Certified Behavior Analyst by day and a blogger, wife and pet mom by night. I work with kiddos diagnosed with Autism and I love what I do. I grew up with a twin sister diagnosed with Autism at the age of two which inspired me to pursue a career in Behavior Analysis. I always knew I was meant to work with kids especially those with special needs.
How would you describe your blog, "Nikki's Fashion 411?"
Nicole: I would describe my blog as fun and light-hearted. I don't have a specific style but more so just clothing that makes you feel good. I am all for clothing that makes you feel like a million bucks once you put it on! Nikki's Fashion 411 is a place where I can share my love of fashion as well as beauty with others. I also love to share my honest reviews and recommendations of all things fashion and beauty.
What inspired you to create, "Nikki's Fashion 411?"
Nicole: A few years back I actually started a nail art blog! I did this while completing my master's degree as kind of an escape. I loved creating all the intricate designs as well as I loved painting my nails. Unfortunately, things became really hectic for me in my personal life and work life so I took a few years off. My mom was a huge supporter of my blog when she was alive, so when she passed away I knew it was time to do something for myself. She would have wanted me to do this for myself. My interests changed in my time off. I always loved fashion and makeup so I started Nikki's Fashion 411!
What do you hope the future holds for Nikki's Fashion 411?
Nicole: I hope that my blog continues to inspire others to wear what makes them feel good. Fashion is fun and everyone has their own unique style which I think is beautiful. I love sharing my looks with others and I hope to continue doing so for years to come!
What has been your favorite post on Nikki's Fashion 411 so far and why?
Nicole: I would say my favorite post has to be my collaboration post with Bare Your Hart. She makes the most amazing magnetic lashes that I swear by. It is my favorite because it was my first collaboration since starting up my blog again and Brittany is so sweet. I love working with her brand and watching it grow as well.
How would you describe your personal style?
Nicole: I mentioned this a little earlier but I wouldn't say I necessarily have a set style. I like a variety of things, but my main goal is to just feel good wearing whatever I am wearing!
What is your favorite clothing store?
Nicole: That is a hard choice! I would have to say, Nordstrom. They offer so many brands and options for everyone. I am also usually able to find my size there no problem.
What is your go-to outfit?
Nicole: When I am not working with the kids I really like throwing on one of my favorite pairs of jeans, my favorite Free People bralette, and a loose tank or sweater. Lately this has been my go-to but basically, anything you see on my blog ends up being a weekend look. When I work during the week I can't wear those things (usually) so I definitely make use of the weekends! I also love being able to dress up when I can!
If you had to pick, what would you say the best piece of fashion advice is that you've ever received?

Nicole: If you don't feel good in it don't wear it! I do think it is good to step out of your comfort zone once in a while because you never know what you'll like, however you should always feel good in what you're wearing. I find if I am not comfortable in what I am wearing or if I am unsure of it then I can't help but focus on that the entire time I am wearing it. When you have on your favorite outfit don't you just feel good?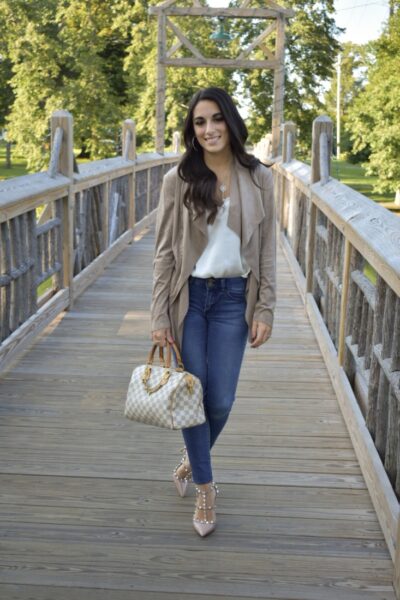 Can you tell us a little about your day job?
Nicole: As I had mentioned prior, I am a Board Certified Behavior Analyst. Through this career, I am able to make a difference in the lives of children with Autism. I work with little peanuts from 18 months up until adults 18 years old (however primarily with the younger kiddos). We work on a variety of things ranging from self-help, leisure, and pre-academic skills. Part of my job is also creating and implementing behavior plans as well as training staff. The best part of my job is being able to see the kiddos I work with do something they could not do before!
Wow! That's amazing. How are you able to balance a demanding, full-time job and your blog?
Nicole: I am not going to lie, it can be tough juggling both as both roles take a lot of time. I work Monday through Saturday (half day Saturday) so I try to manage my time the best I can. My hubby takes all of my photos so we typically set aside either a weekday afternoon or weekend afternoon to shoot my outfits for the week. After I shoot I edit and work on my posts for the week as well. Planning is key!
What advice would you give to someone who is working full-time but wants to try blogging?
Nicole: It is all about balance. At first, I was posting every single day but now I try to take at least 2 days off a week to plan my content and to give myself a break. Although it may feel like there is this pressure to post every day, try to let that go. The followers who truly love your content will be there when you put up your next post!
Do you have any additional advice you would like to share for someone starting their own blog?
Nicole: Don't get discouraged, put in the hard work, and be yourself! Successful blogs don't just happen overnight and if you aren't willing to put in the hard work it isn't going to happen. Spend the time to engage with your followers and find others who share the same interests as you. Make those genuine connections and you will see growth. Do not get discouraged if you don't immediately have a huge following and brands banging down your door as it takes hard work! If you put in the hard work you will see the difference it makes but give it time. Always be yourself. No one wants to see a copycat and people want to see your personality shine through your work. It is really easy to get caught up in having the "perfect" blog or Instagram but people want to see the real you, not someone you pretend to be. Always be true to yourself, in turn, this will help you keep going even when you may feel like giving up. Remember why you started blogging in the first place.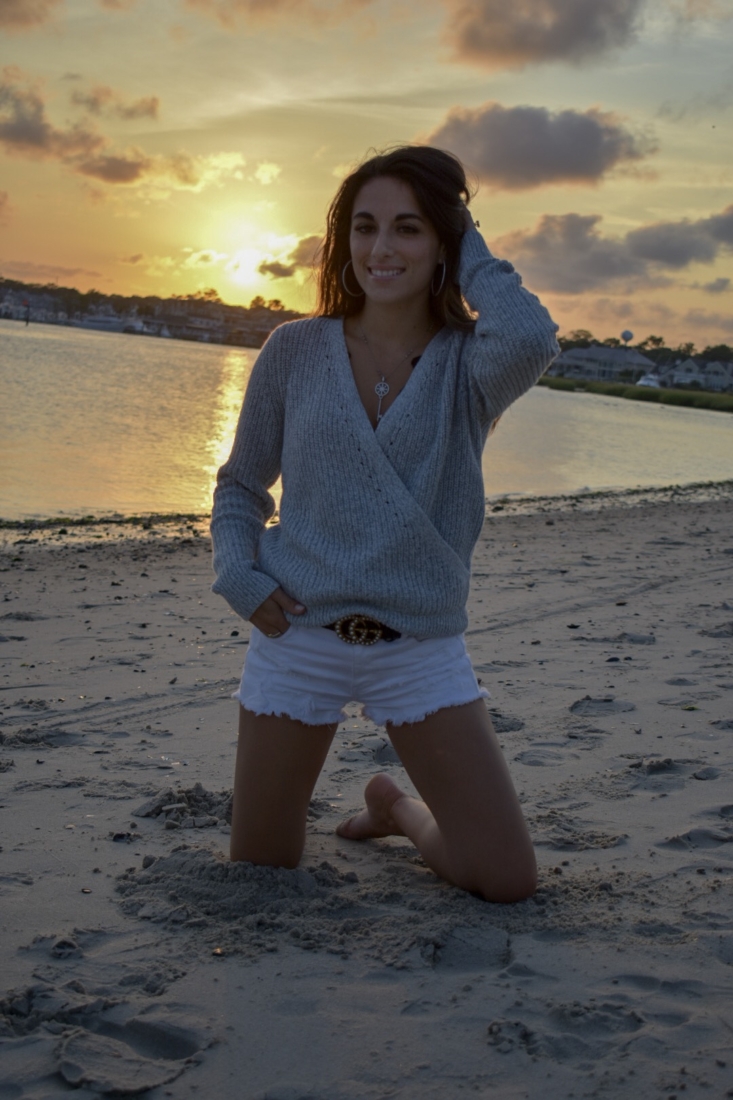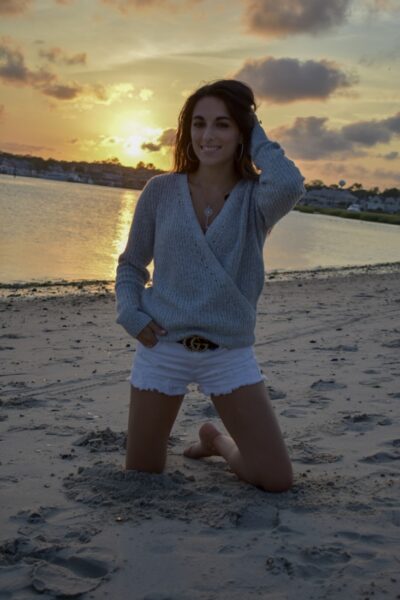 And last but not least, where can my readers find you?
Nicole: They can find me on:
*Instagram: @nikkisfashion411
*My website: www.nikkisfashion411.com
*Twitter: @nikkisfashion
*and even Facebook: Nikki's Fashion 411