Styling a PinkBlush Dress for a Winter Wonderland
\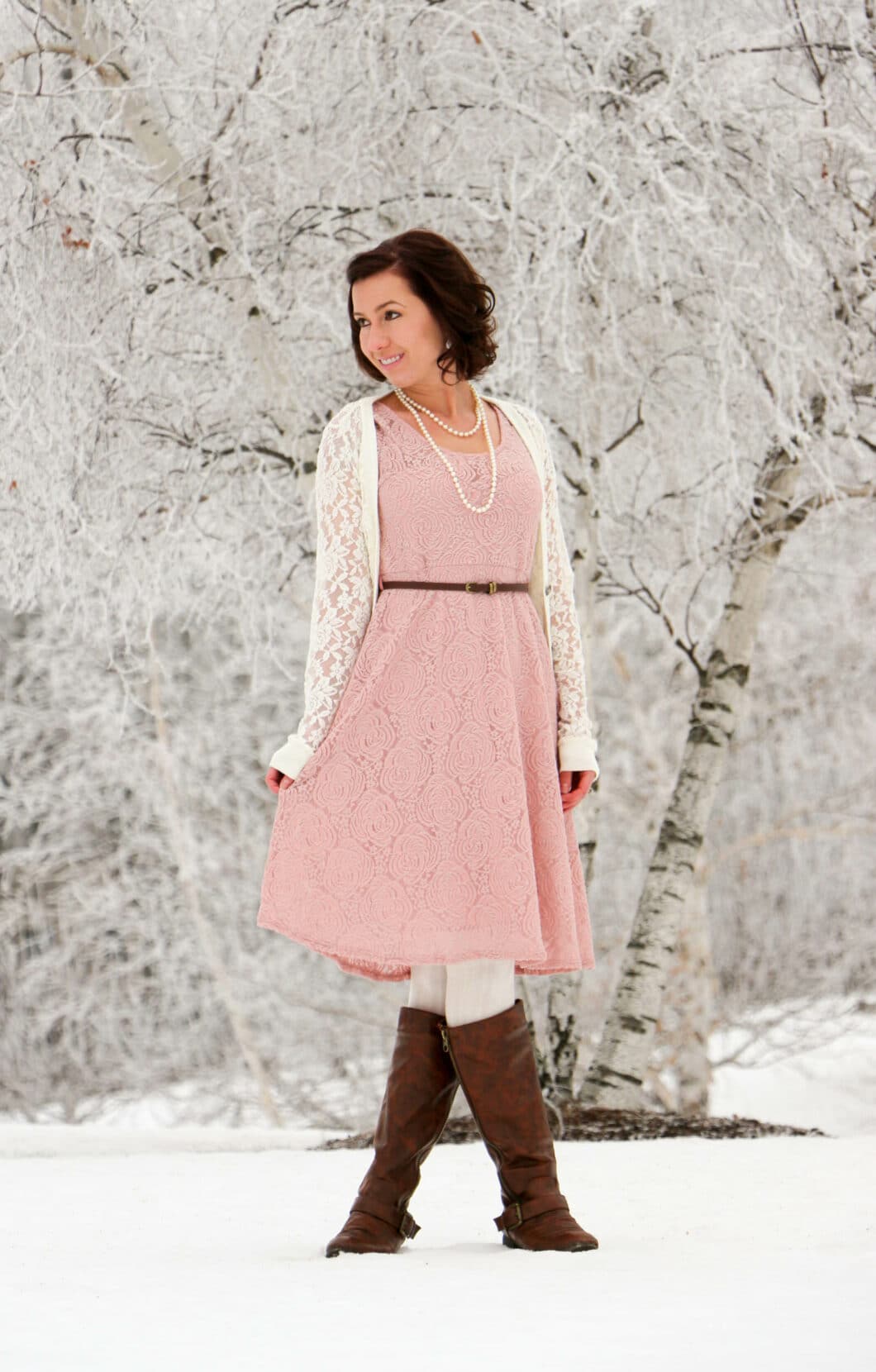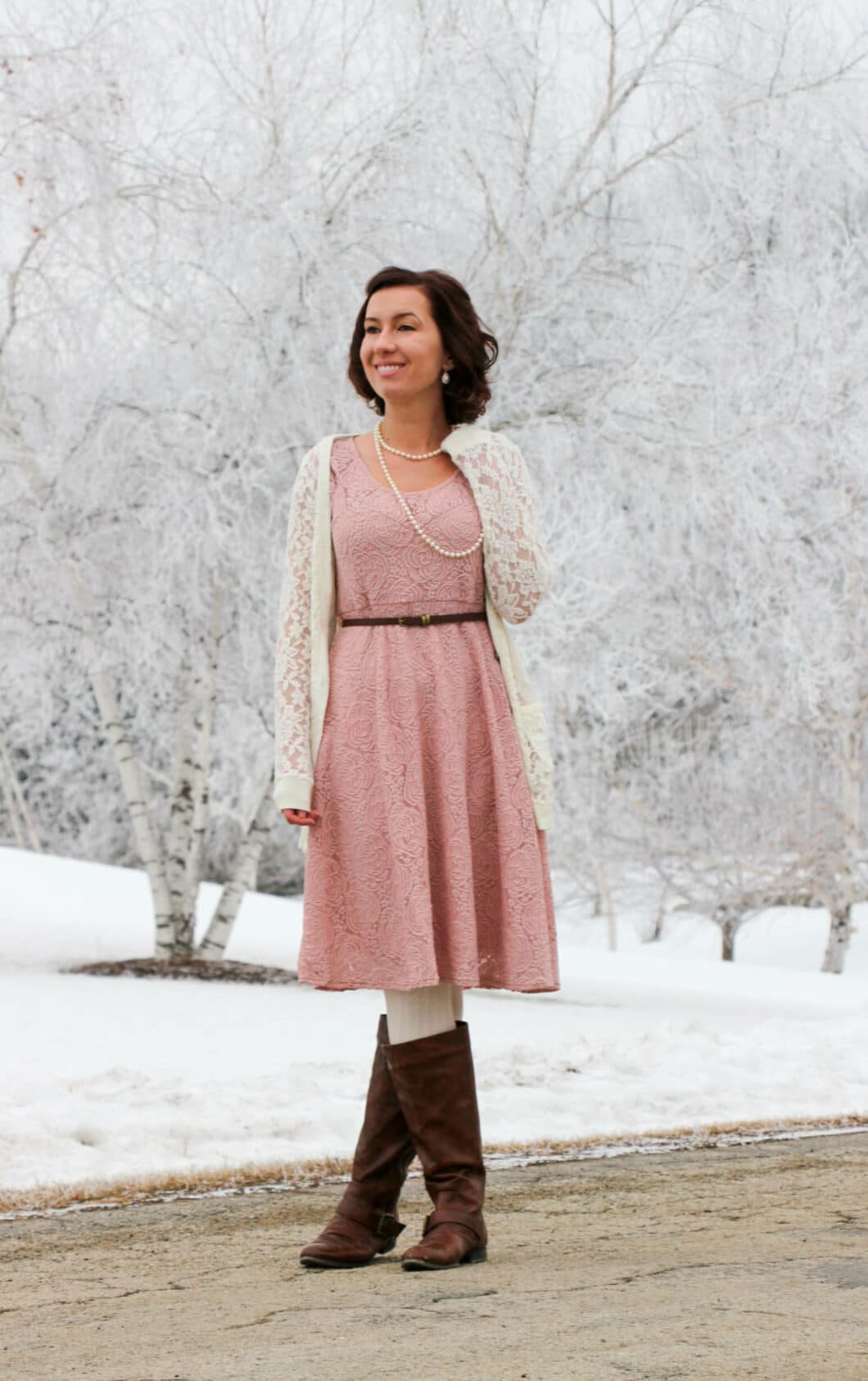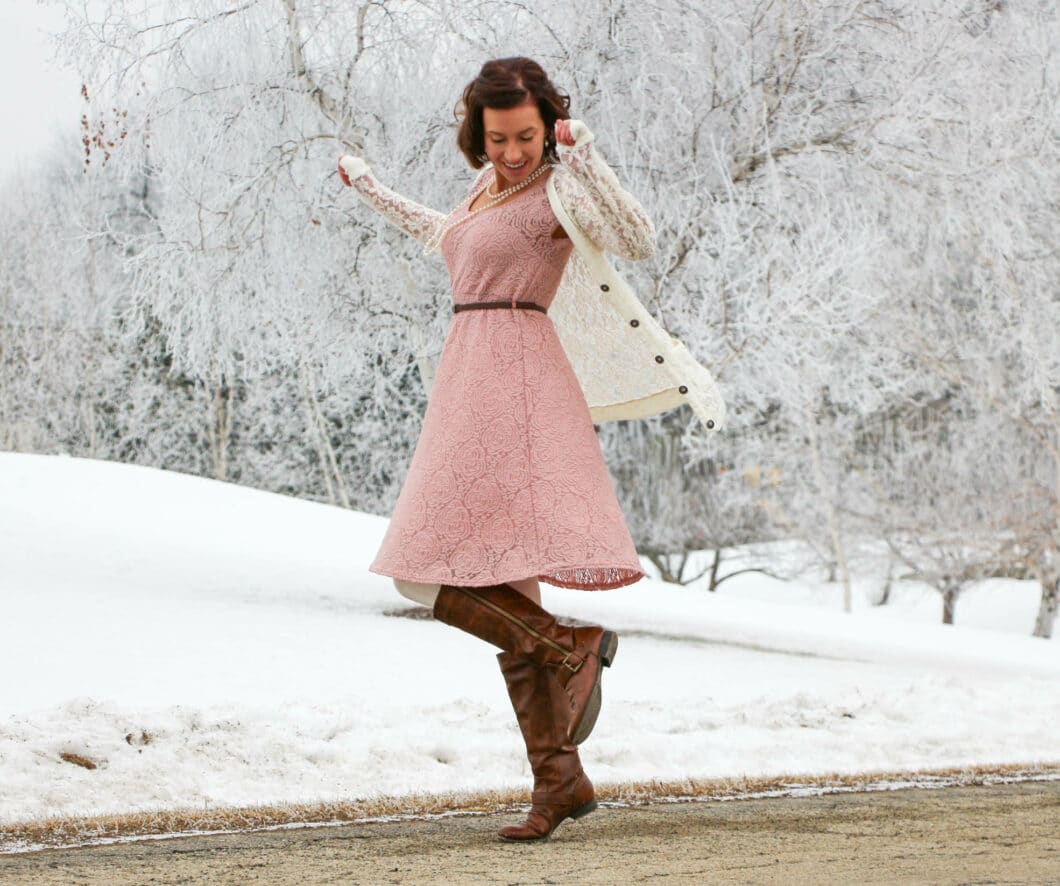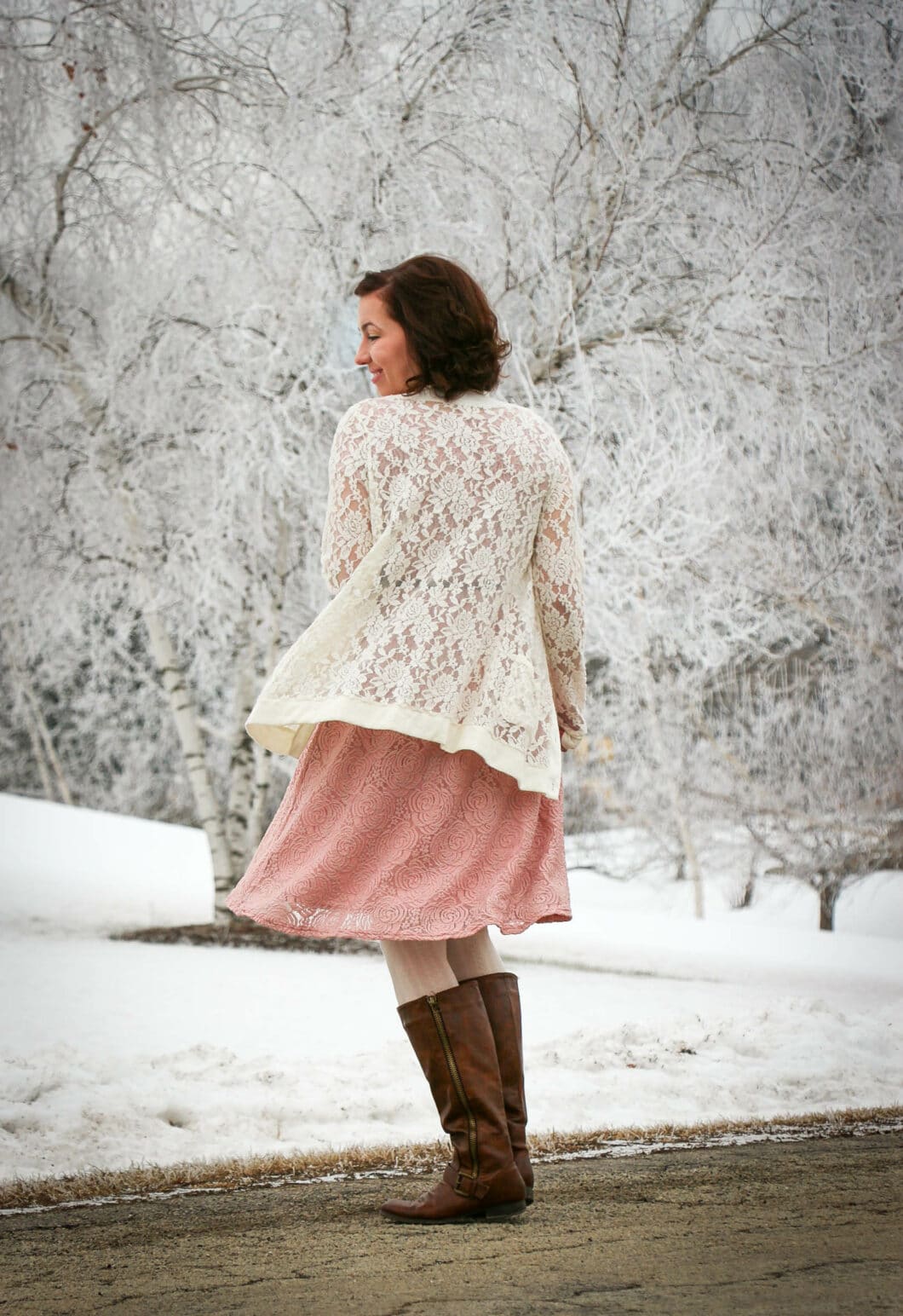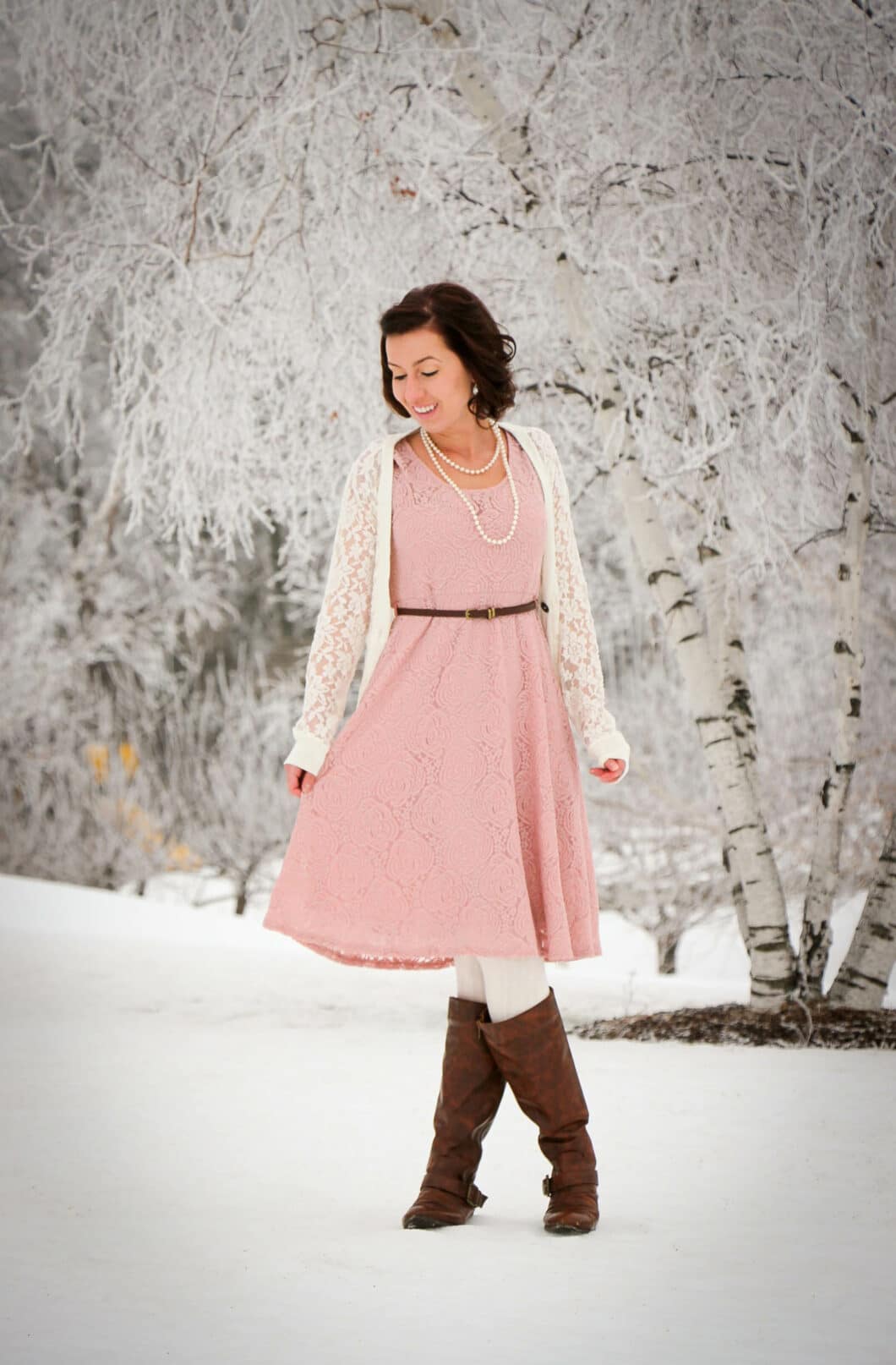 I had envisioned myself wearing this dress on a warm, sunny day, picking daisies in a field…or maybe a meadow. I would be smiling and barefoot, soaking up the sun and the smell of flowers. Alas, though, I am currently living in Wisconsin. So, when PinkBlush (a lovely women's online boutique) sent me this gorgeous dress last week, every field/meadow was frozen solid with a nice layer of snow and ice. So, my dreams for this dress had to be reevaluated. Haha. But I do like the way this dress looks against the frost-covered winter wonderland that I woke up to the other morning.
This dress is versatile enough to go from summer to winter, no problem. (Which is something that is a must for my wardrobe.) And it is so comfortable! Another thing that's cool about this dress, it also comes in maternity sizes. ShopPinkBlush has so many cute dresses for women that are also available in maternity sizes – how fun is that? And their dresses are affordable, yet high quality. Perfection!
And if you want to do some shopping on PinkBlush, they are giving a $50 gift card to one lucky Have Clothes, Will Travel reader! Just enter via Rafflecopter below (for the leave a blog post comment, please let me know how you would spend your $50 on the PinkBlush website!) You can enter once, or up to 4 times…with any entry option of your choice (there are no "required" entry options for this giveaway)! I will be announcing the winner next Friday, the 11th. Best of luck to all who enter, and please share with your family and friends!
Had you heard of PinkBlush Boutique before this post? Let me know in the comments!
Where to find it:
Dress: c/o* PinkBlush
Cardigan: Maurices (Old. Similar here.)
Boots: Payless (Old. Similar here.)
Socks: ModCloth (Old. Similar here.)
Necklace: Claire's (Old. Similar here.)
*c/o = courtesy of, meaning the company gave me the product to be used on my blog, and I did not pay for it. All opinions are my own, and I am not being compensated for a positive review.