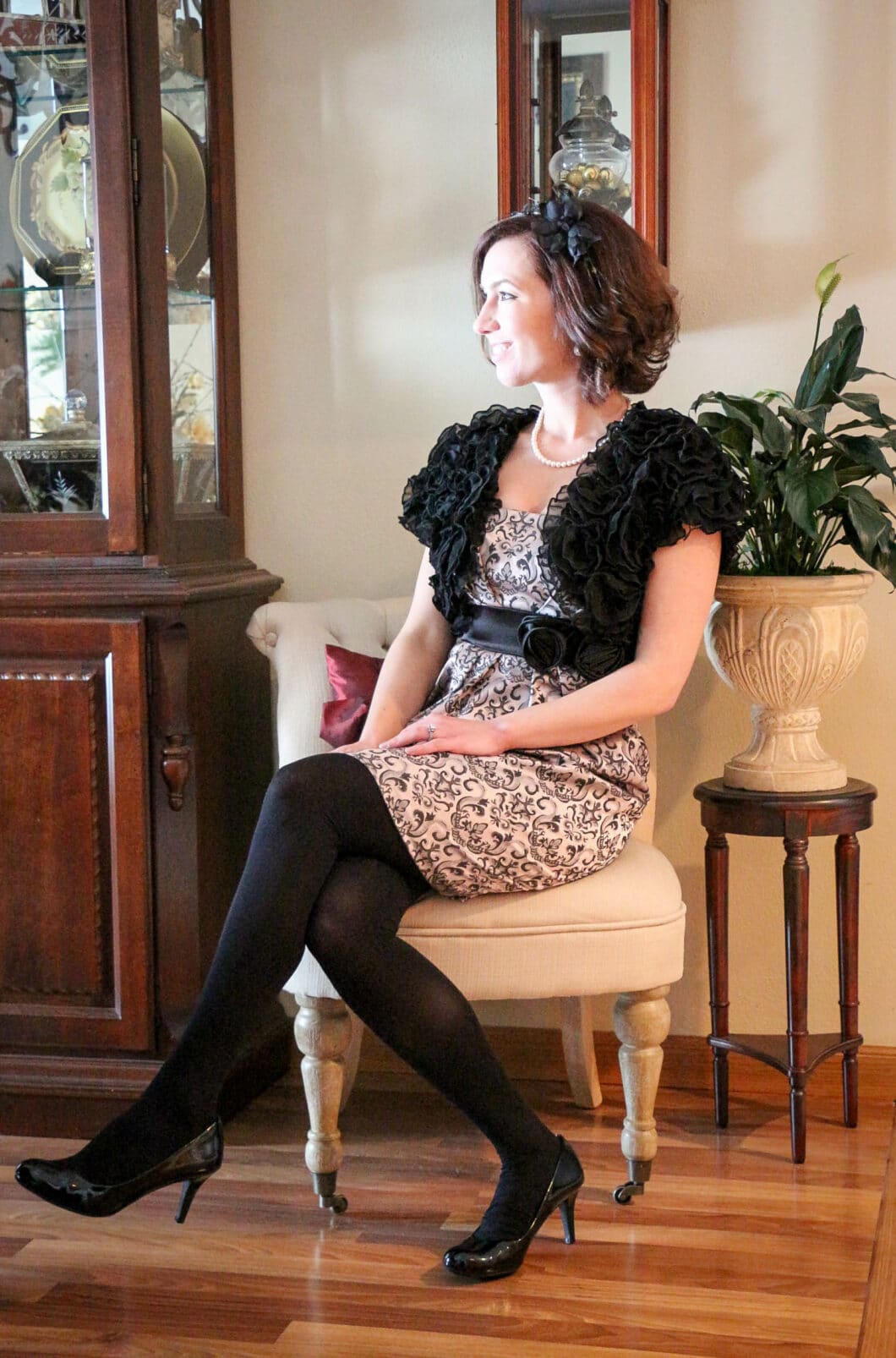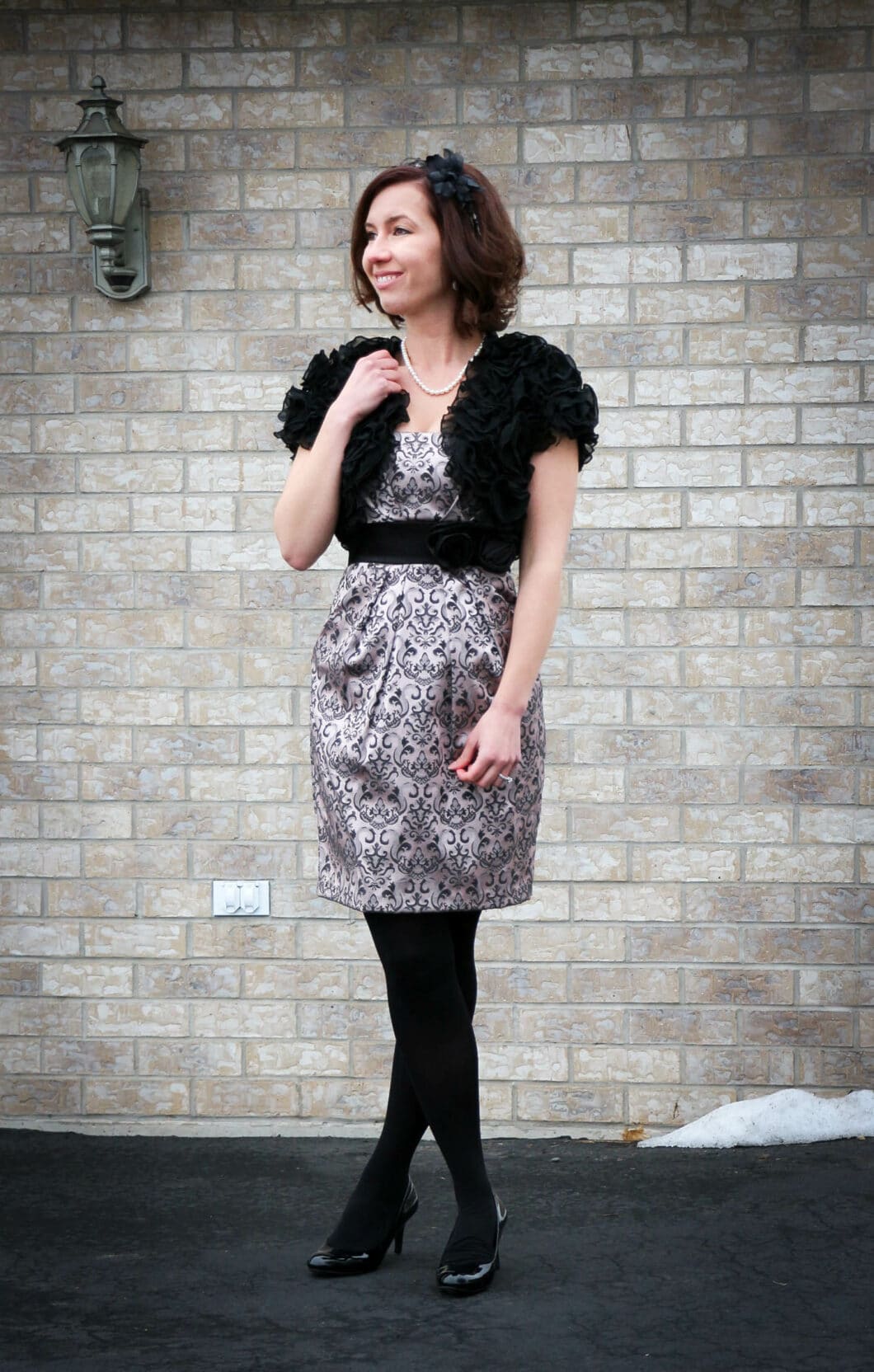 Shop the look:

There is nothing better than a dress with pockets – nothing! Obviously, it's a great place to stick your phone, tissues, lip gloss, etc. But it also gives me something to do with my hands…so I'm not just standing around awkwardly, haha. (Especially if it's a slightly more fitted dress than I'm used to.)
I will purchase a dress (or skirt) for the sole purpose of its pockets sometimes. That was one of the main driving factors behind the purchase of this dress. This dress is actually strapless, and I avoid strapless dresses at all costs (strapless bras – no thank you!). However, I liked the fabric, and most importantly, it has pockets! This dress was another one I bought eons ago and thought I had donated, only to find it safely hanging in a closet at my mom's house last weekend. I have one more dress to show off from that discovery – stay tuned!
These pumps have been around for a long time, as well! You just can't go wrong with a simple pair of black pumps. They are super comfy and go with a ton of outfits. And they survived being a chew toy for Bosco when he was a baby. These shoes are the only thing Bosco's little teeth had gotten a hold of when he was a puppy. Fortunately, you can't really see the little bite marks on them (unless you look really closely). So, I still wear them!
The picture below is of the little culprit from yesterday, he had his little hoodie on to help me shovel snow. Haha. And yes, we are still shoveling snow here in Wisconsin. Will it ever end?!?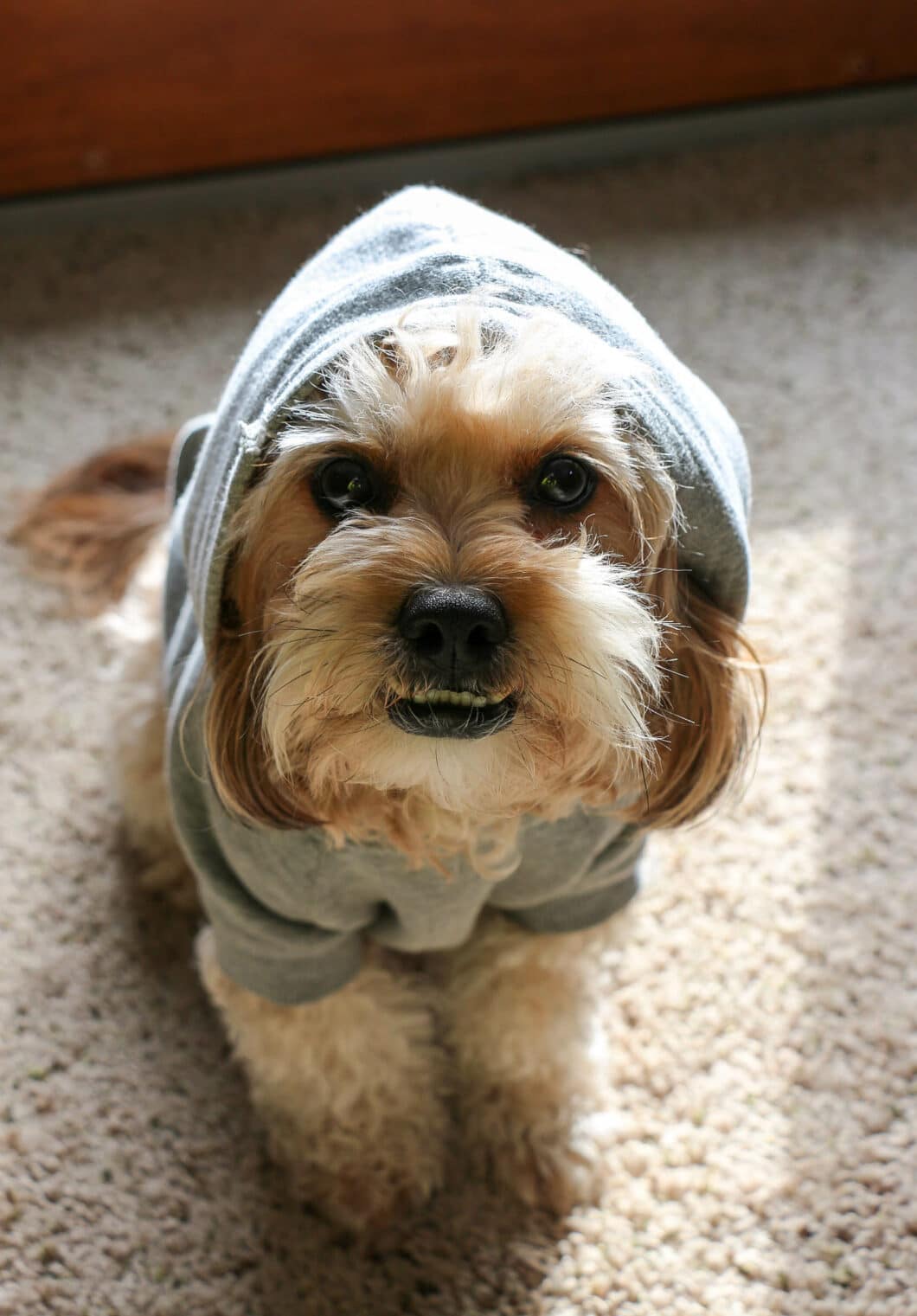 I had also promised to announce the winner of my Polette glasses giveaway in today's post! A big congratulations to Lee! I hope you enjoy your fancy new glasses! And don't be discouraged if you didn't win this giveaway…I will be hosting another fun one on Friday. 🙂
Does anyone else get as excited as I do when a dress has pockets? Let me know in the comments!
Where to find it:
Dress: Old (Similar here & here)
Cardigan: Old (Similar here & here & here)
Tights: c/o Kushyfoot
Pumps: Target
Necklace: Gift (Similar here)
Earrings: Old (Similar here)
Headband: Old (Similar here)